Our Ultimate Edible Italian Bucket List
If you were planning a trip to Italy, what would be on your Italian "bucket list"?
Some people might say seeing the Sistine chapel, climbing Brunelleschi's dome, or exploring the 5 villages of the Cinque Terre.
Is it weird if my "bucket list" includes truffle hunting, learning to make pizza in Naples, and tasting freshly pressed olive oil? It's true- I'm not one for checking famous sights off my list, but having an ongoing edible bucket list is right up my alley.
If you're like me and #traveltoeat, it should come as no surprise that my list gets longer the more I explore Italy.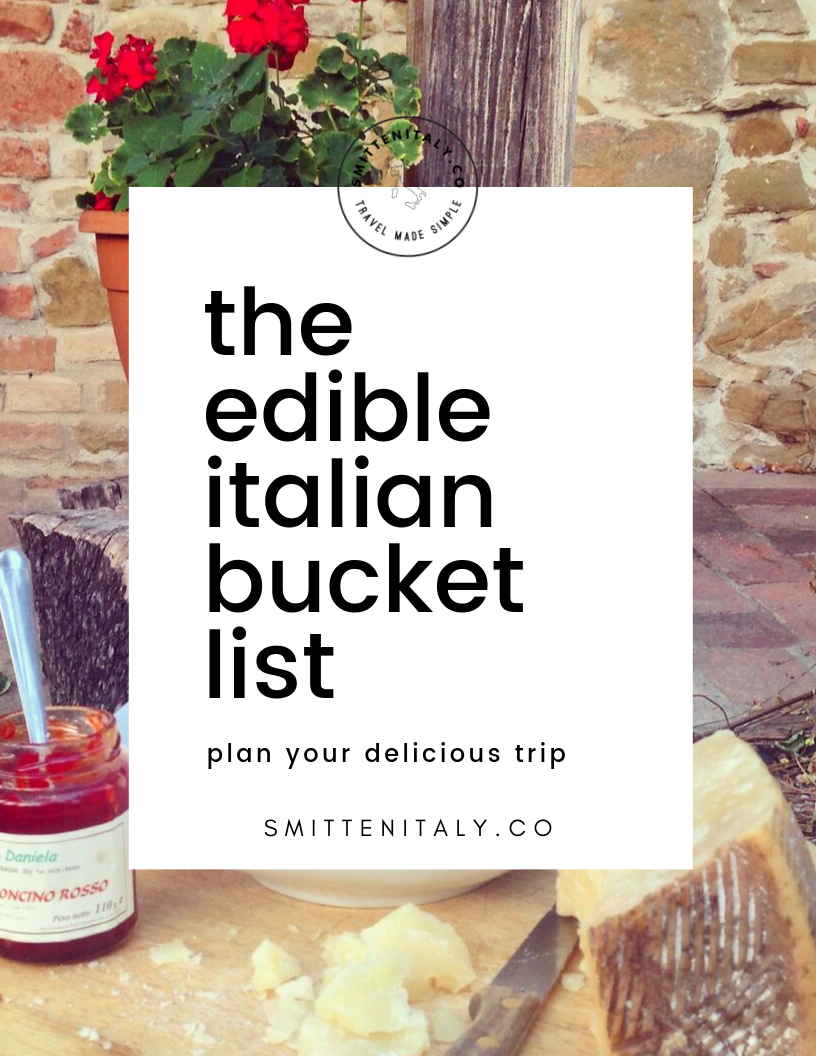 Before we lived in Italy, I knew that food is different from one end of the country to the other- each region having their specialties and customs behind them.
But it wasn't until later that I began to realize not only does each province has its own special foods- but each town, village, and valley do as well!
We could explore food our entire lives in Italy and not learn enough about this vast land and its rich culinary traditions.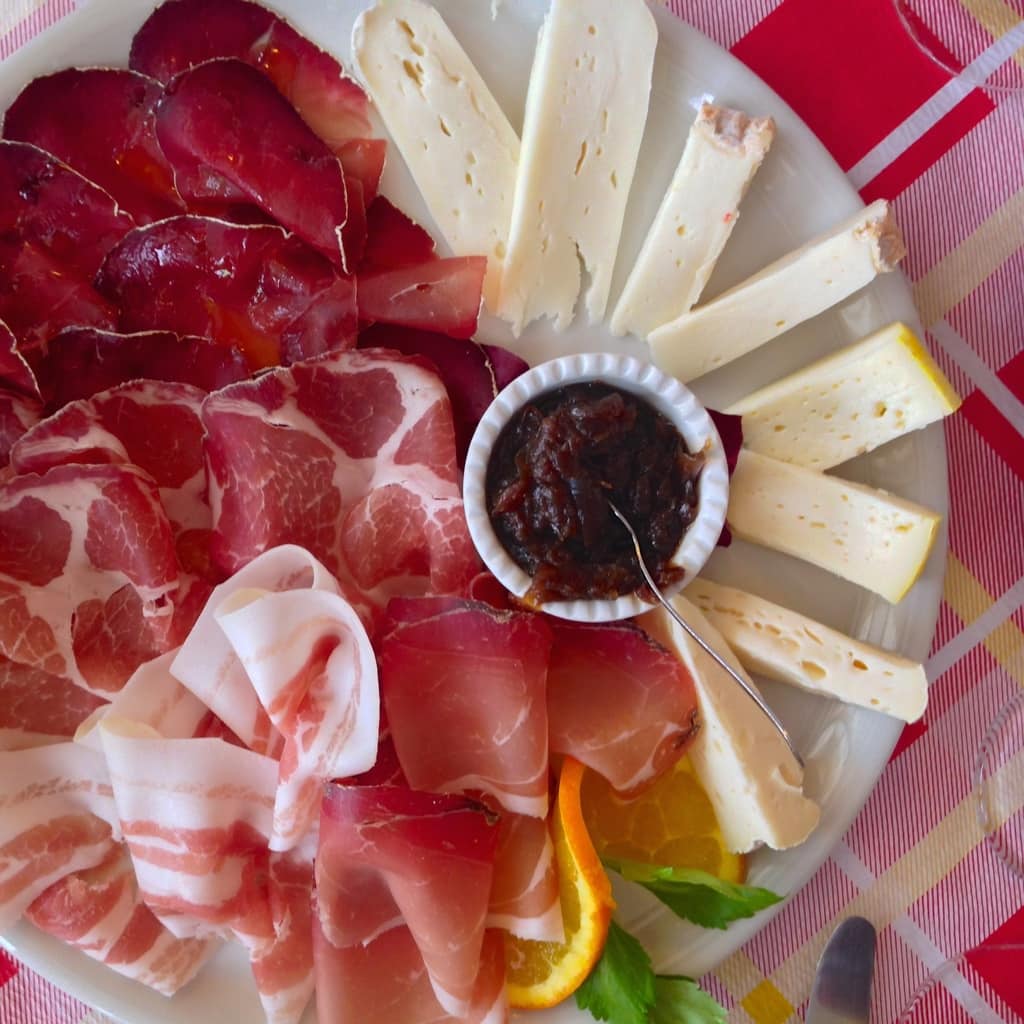 Join me as we take a look at all 20 Italian regions and dip our toe into the vast world of unique ingredients & recipes.
I've gathered some foodie experiences in each region, to add to your own edible bucket list. Keep this list close as you plan your great and delicious adventures in Italy! Click on each region and the details will pop up.
Most of the things I have added are completely based on dreaming of eating my way through the country. (By the way, this list is by no means exhaustive, and I will be adding to it for sure.)
Have a favorite I missed? Let me know!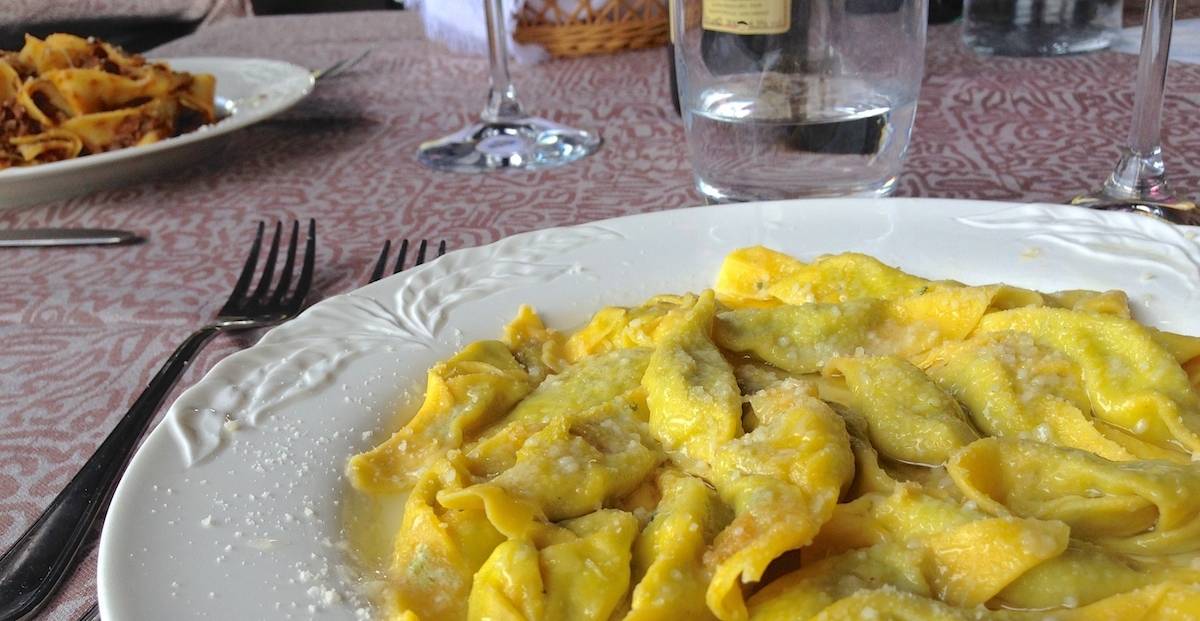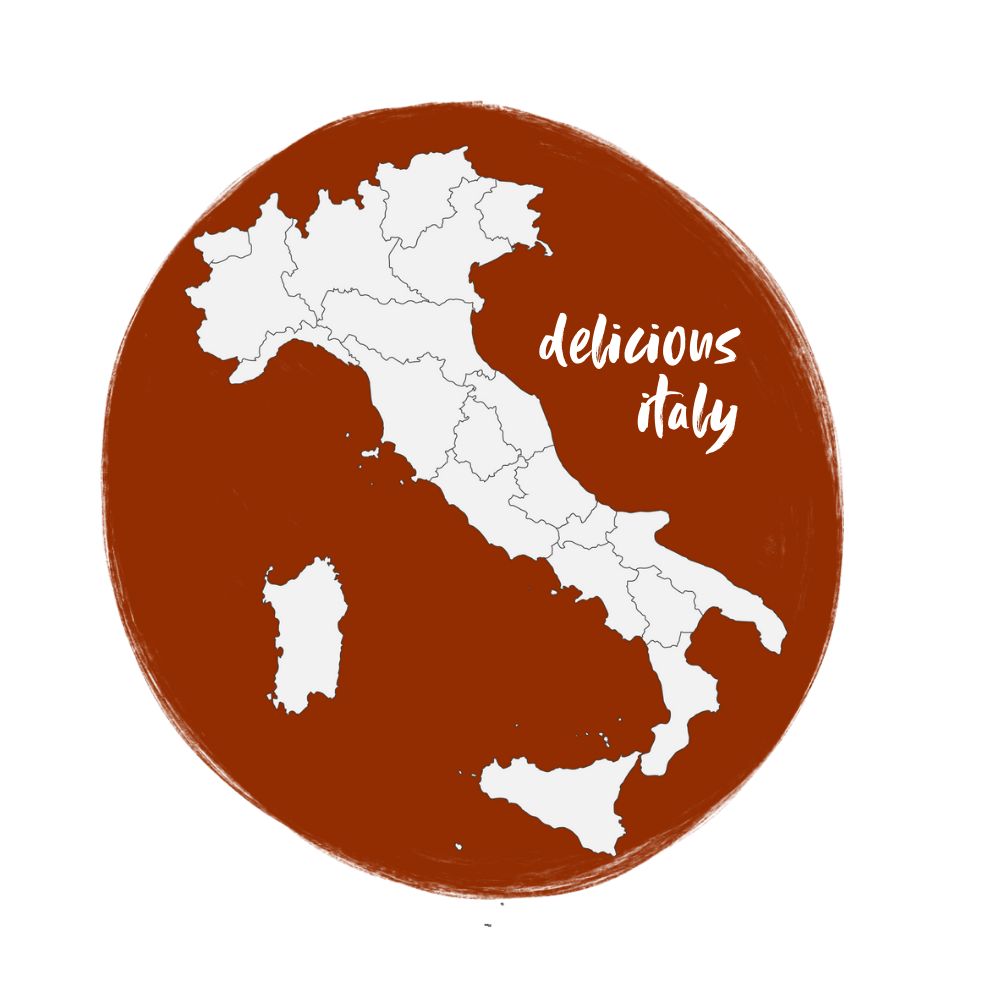 Our Ultimate Italian Bucket List for Food Lovers
Abruzzo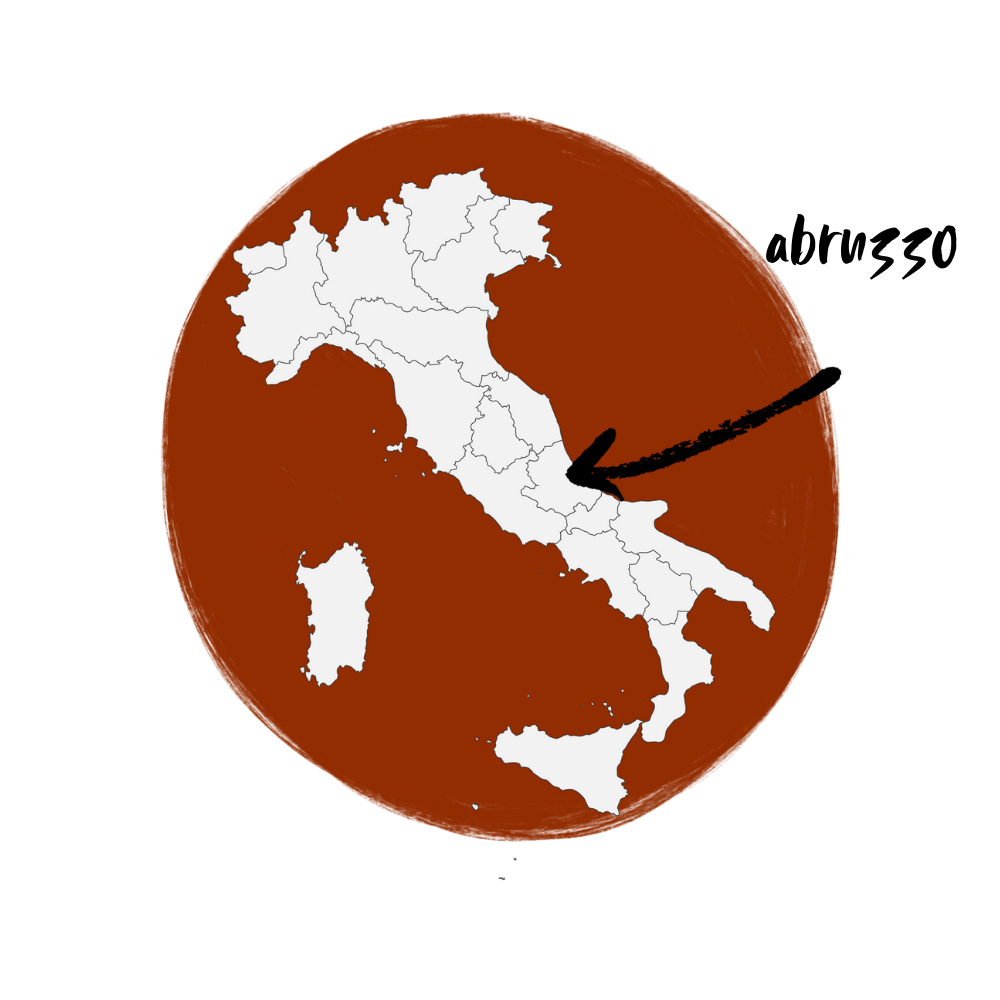 Abruzzo is bordered by mountains and sea, and the menu is varied depending on your proximity to each. Abruzzo looks wild & delicious- I love that it's home to many national parks & protected spaces.
Try This:
Arrosticini / Roasted Mutton

Maccheroni alla Chitarra
Food & Wine Experiences:
Other resources
Aosta Valley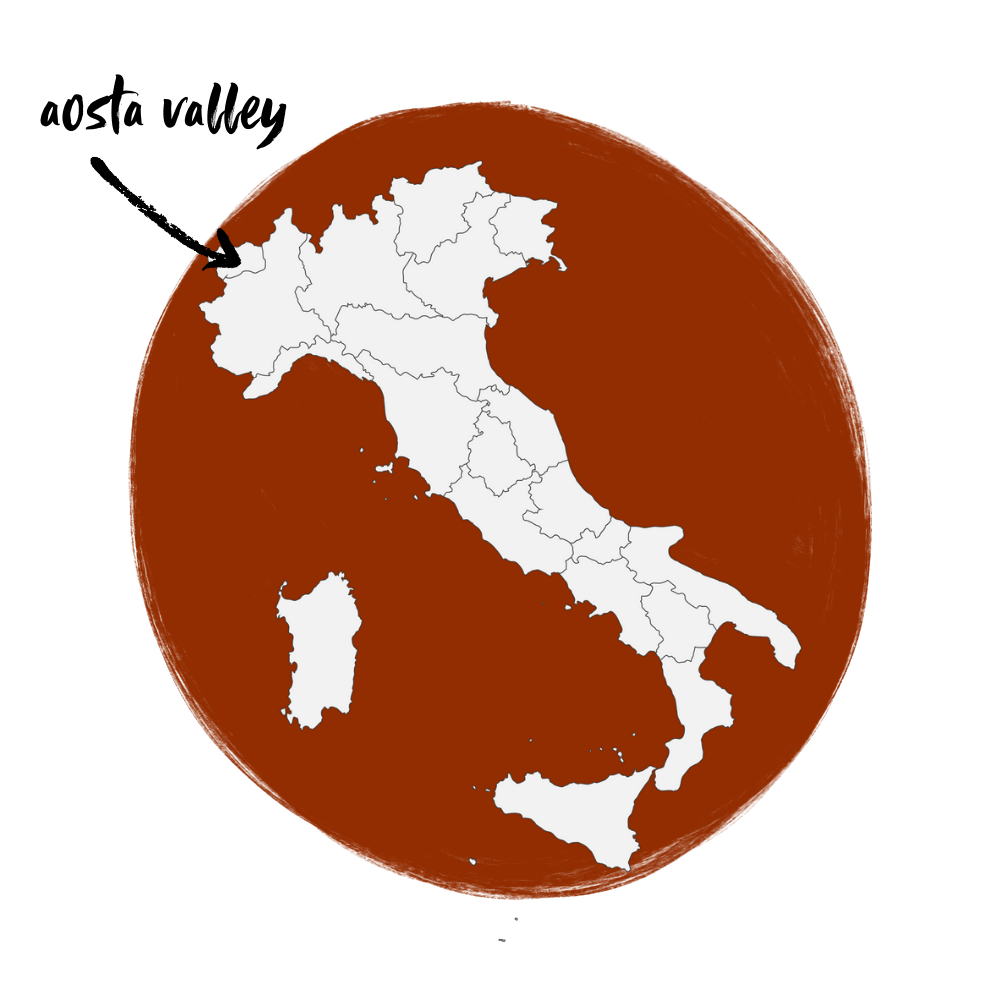 Aosta Valley, or Valle d'Aosta is Italy's smallest region. It sits north of Piedmont, nestled up against the Swiss Alps. We enjoyed day trips to the Aosta Valley when we lived in Milan, but I would love to return to really spend some time and explore.
Try This:
Polenta with stewed beef and red wine, or fontina cheese

Fonduta alla Valdostana (fontina cheese fondue)

Grolla Coffee (friendship coffee made with grappa, coffee, sugar & lemon zest)
Food & Wine Experiences:
Other resources
Basilicata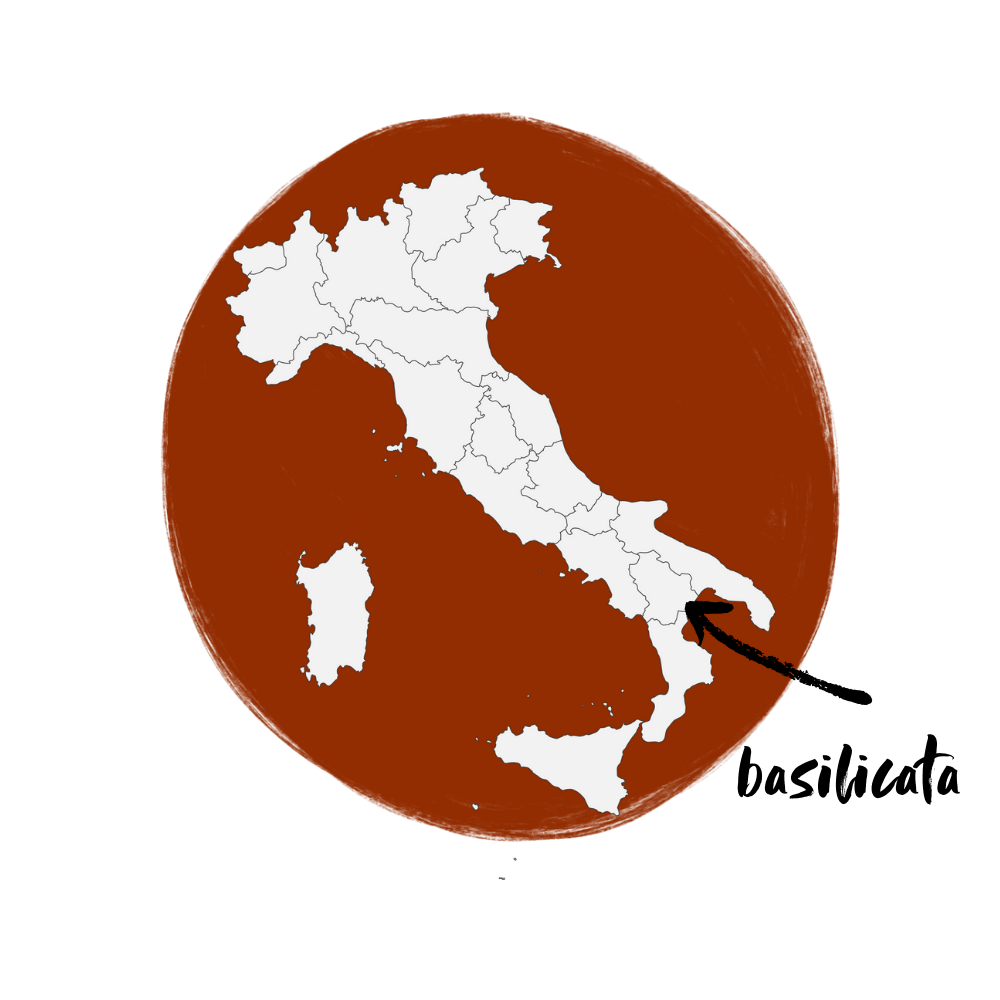 Basilicata (also known by its ancient name Lucania) is in southern Italy- between Puglia and Calabria. Best known for the city of Matera- and the Sassi district, (a Unesco World Heritage site) Basilicata still remains barely touched by tourism but begs to be explored.
Try This:
Salsiccia Lucanica, a sweet or spicy sausage

Pasta mollicata (pasta with anchovies and breadcrumbs)
Food & Wine Experiences:
Calabria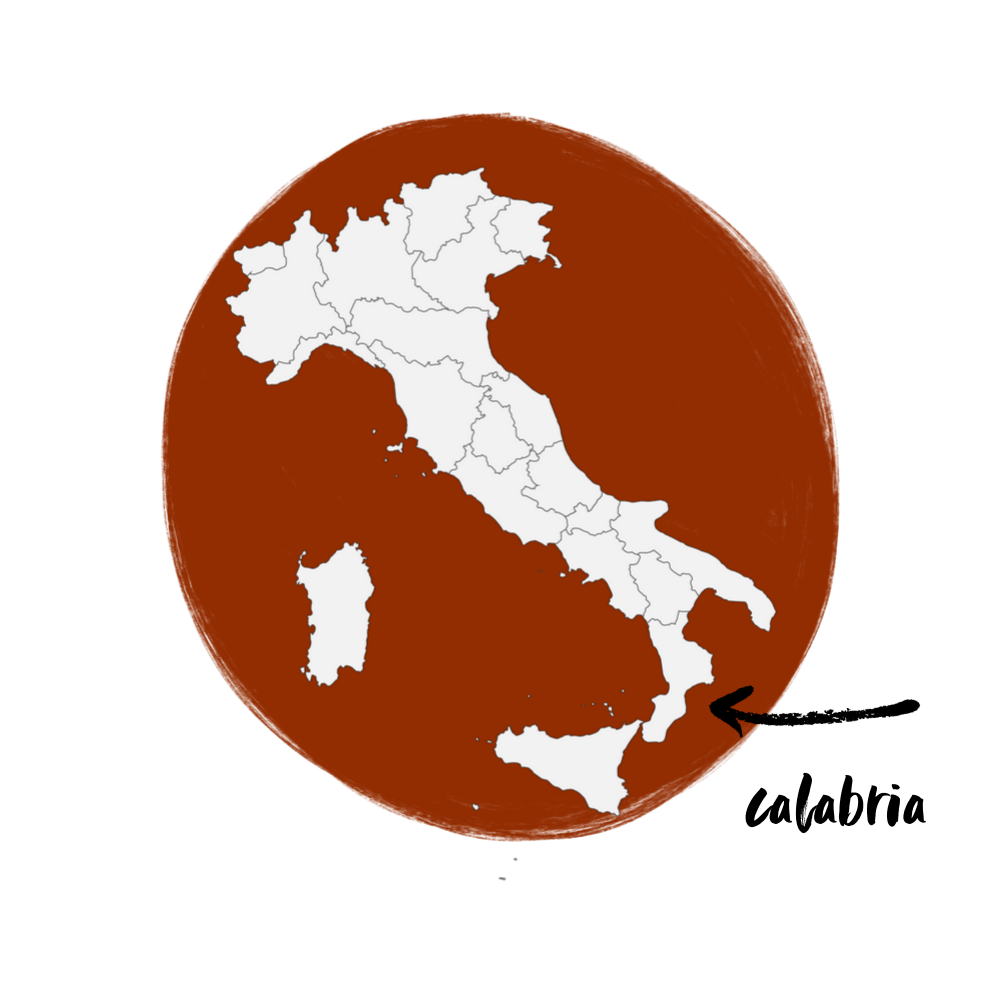 Say Calabria and I immediately think of 2 things. Onions from Tropea, and spicy condiments. Yum. I've not explored Calabria yet but I can't wait to!
Try This:
N'duja, (a spicy spread made of pepperoncino and pork)

Cipolla Rossa, (Sweet onions from Tropea)

Lagane e cicciari (local pasta with chickpeas)
Food & Wine Experiences:
Campania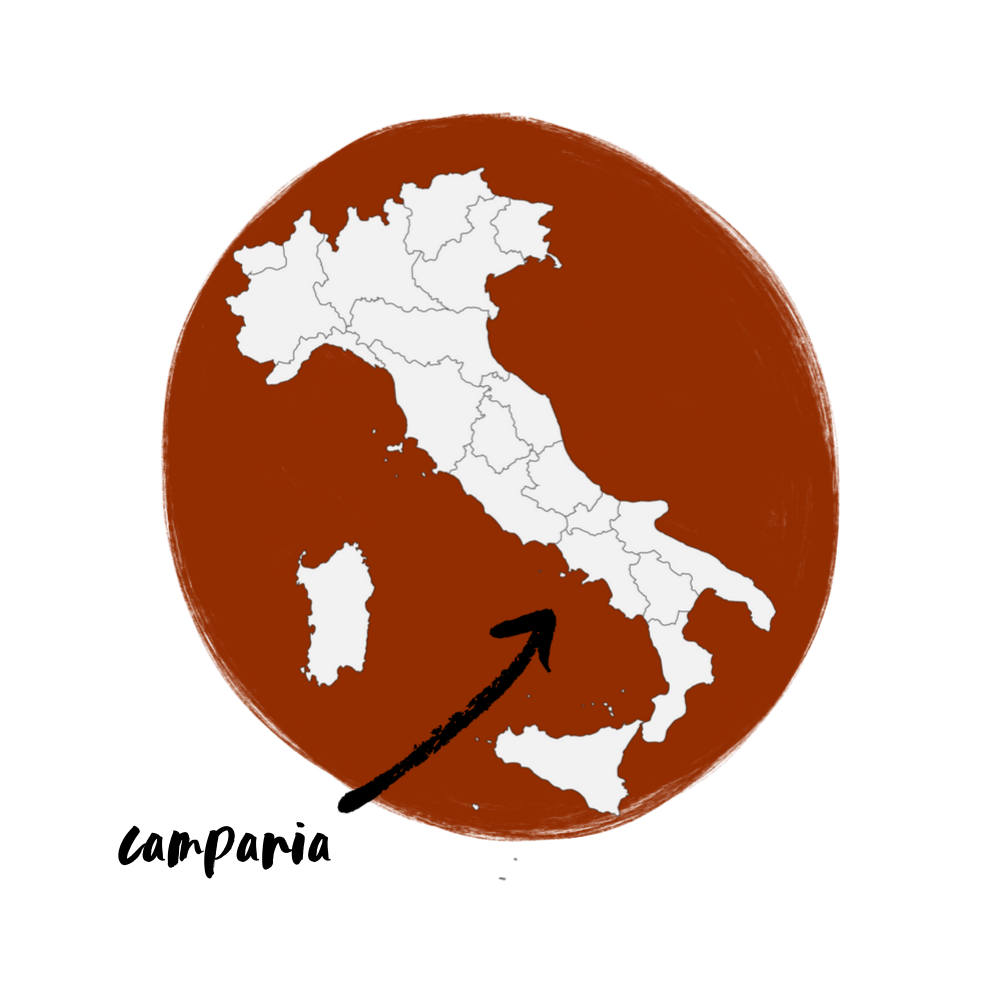 Campania, the home of Pizza, Pompeii, the magical Mozzarella di Bufala, and more. Do yourself a favor and spend a few days eating your way through Naples if you are near there- my pals at Casa Mia know all the best spots & give fabulous tours.
Try This:
Pizza Napoletana

Mozzarella di Bufala (Buffalo milk mozzarella)

Tomato & anchovy pasta

Sfogliatella Pastry
Food & Wine Experiences:
Emilia-Romagna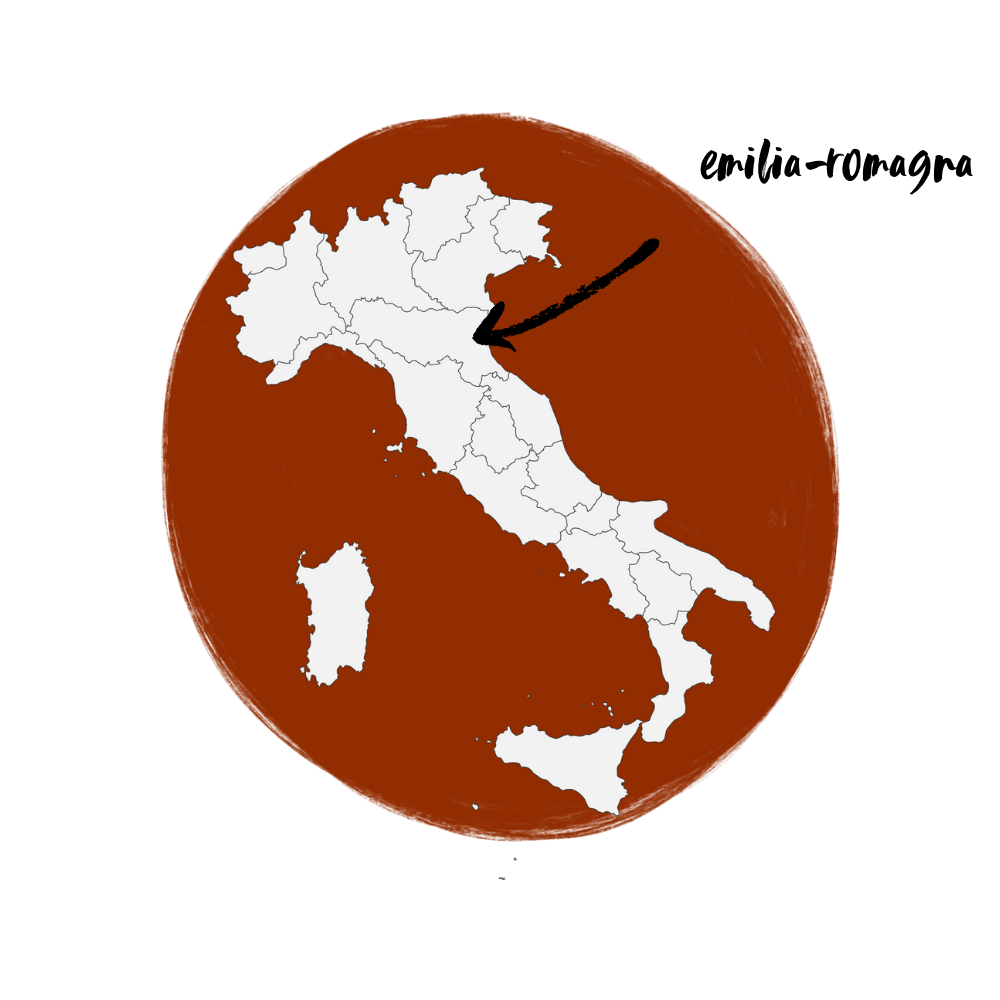 Emilia-Romagna is one of the top spots to explore in Italy if you are a food & wine lover. I recommend getting a car so you can drive around visiting the farms and delicious towns in the area. My faves? Bologna, Piacenza & Castell'Arquato.
Try This:
Tortellini (small stuffed pasta)

Tortelloni (slightly larger stuffed pasta)

Tagliatelle with Ragù alla Bolognese

Culatello di Zibello (prized ancient salumi)

The 3 kings (Parmigiano-reggiano, Prosciutto di Parma & Aceto Balsamico Tradizionale)
Food & Wine Experiences:
Fruili-Venezia Giulia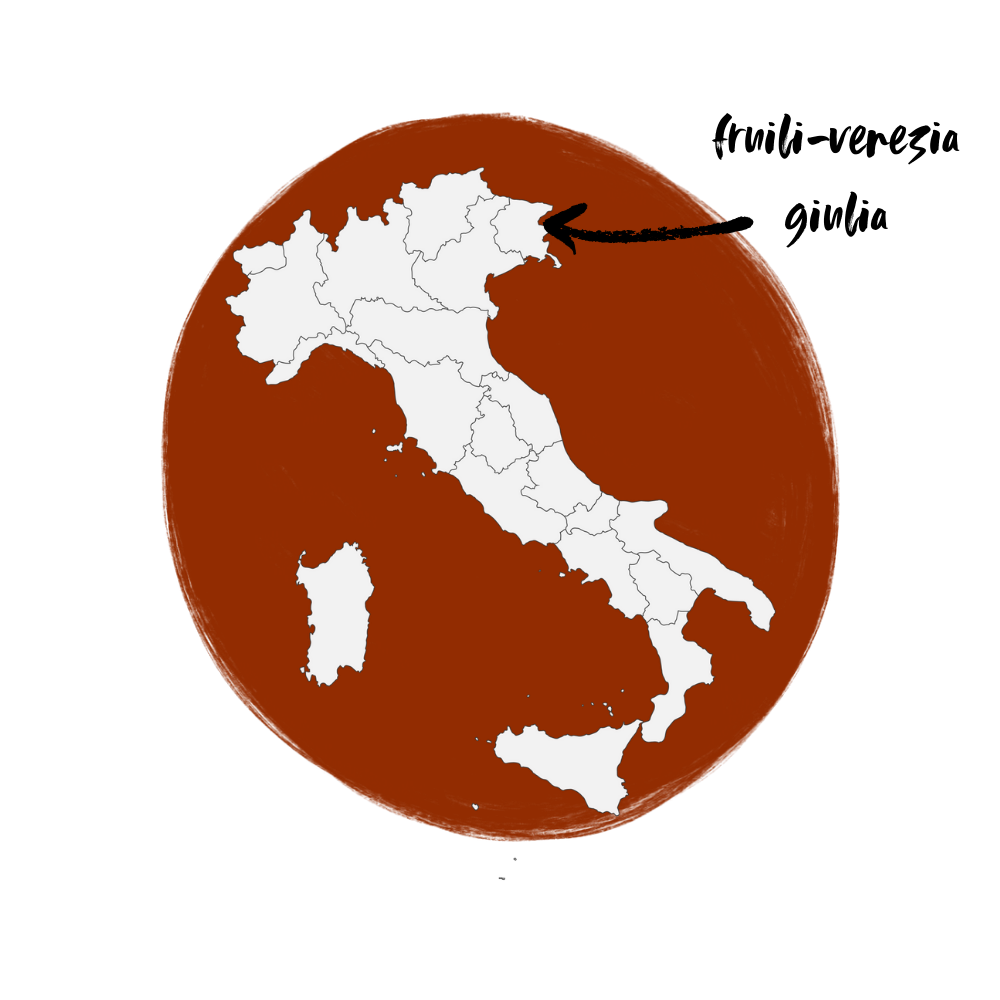 Fruili-Venezia Giulia is a stunning region that borders the Adriatic Sea, Austria, & Slovenia. It is home of the towering Dolomite mountains, alpine lakes and quiet villages. The local food varies widely due to the close proximity to Austria & Slovenia, as well as the Adriatic to the south.
Try This:
Bollito Misto (boiled meat platter)

Lasagne ai semi di papavero, (lasagna with a sauce of poppy seeds, butter and sugar- fascinating!)

Frico: (Montasio cheese and potatoes grated and fried)

Brovada- pickled turnips

Boreto a la graisana, a soup made of whitefish
Food & Wine Experiences:
Lazio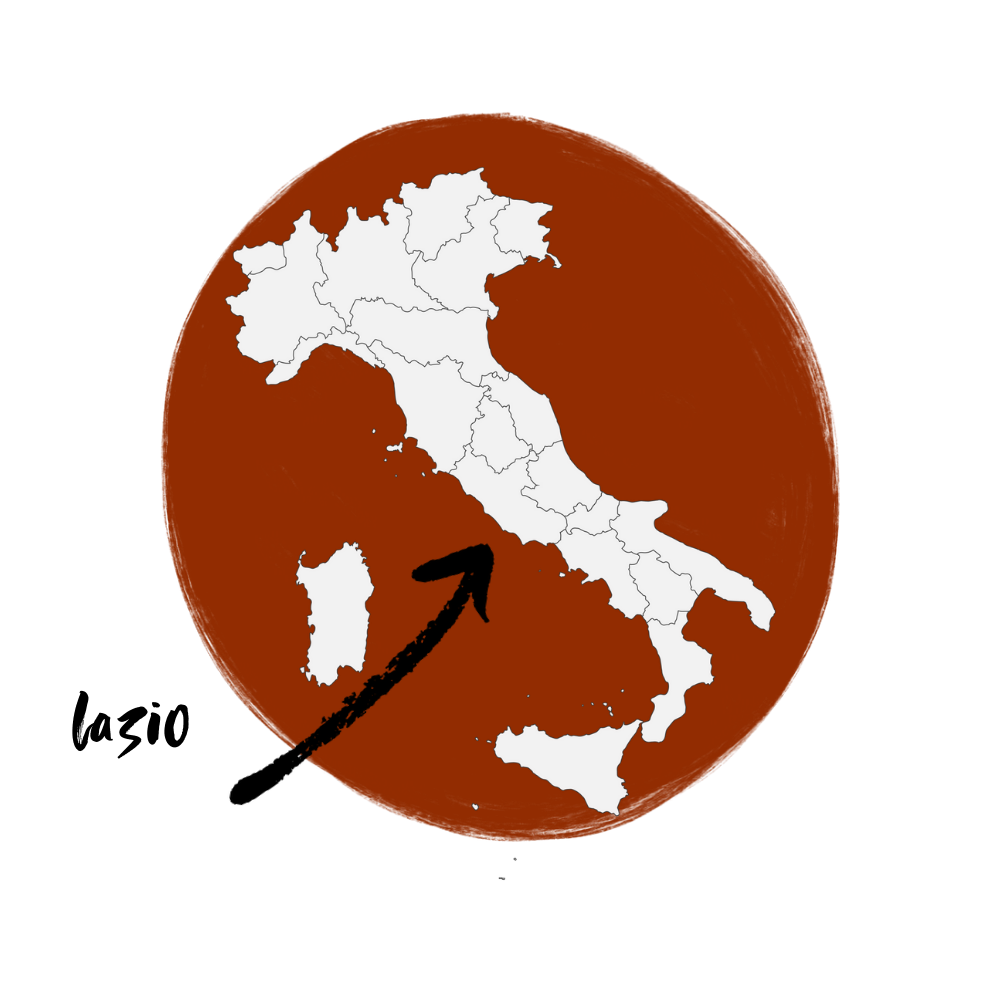 Lazio is the home of Rome, but so much more. The history, art & food of this area would take a lifetime to explore. Rome is the first place I fell in love with regional cuisine- and I always look forward to returning. You won't be sorry if you spend a week eating your way through Rome & the surrounding countryside.
Try This:
Abbacchio alla Romana (Roman style lamb)

Baccala (salt cod)

Involtini Alla Romana (Beef Rolls, Roman-Style)

Suppli (fried breaded rice balls)

Artichokes (carciofi alla giudia, or alla Romagna)

Carbonara (Roman pasta with Guiancale, Pecorino Romano & Egg)

Cacio e Pepe (my fave!) Pasta with Pecorino Romano & black pepper.
Food & Wine Experiences:
Liguria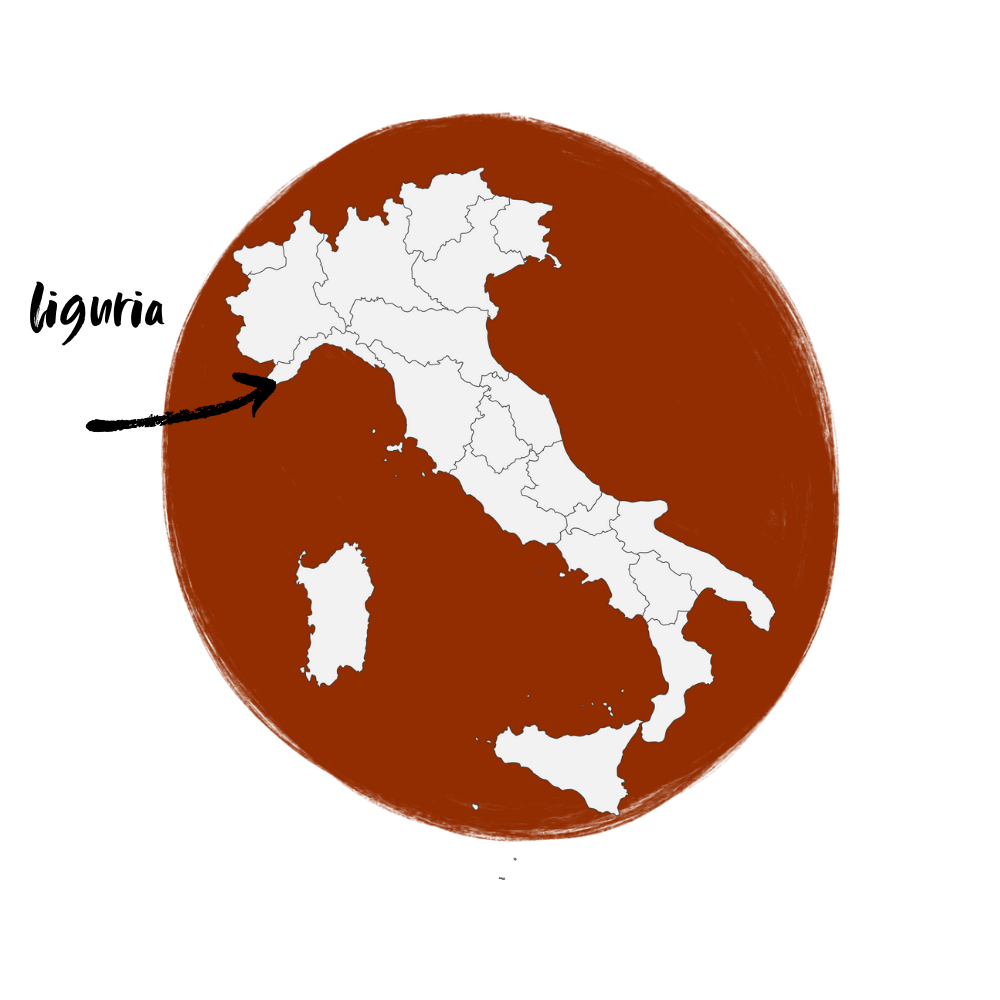 Liguria, a delicious region sitting on the edge of the Mediterranean Sea. Visit the ever popular Cinque Terre but make sure to spend some time exploring other parts of the coast. (my favorite is Camogli)
Try This:
Focaccia di Recco (an amazing Recco specialty- focaccia stuffed with soft cheese)

Lasagna al Pesto

Farinata (chickpea flatbread)

Trofie pasta with pesto, potatoes, and green beans
Food & Wine Experiences:
Lombardy
Lombardy: This region is well known for Milan & the Lake Region. Before I moved there I knew little about the food of the area, but soon became enamored with not only unlimited variations of Risotto, but the cheeses, polenta and more that are prevalent near the mountains.
Try This:
Risotto (classic in Milan is Risotto alla Milanese, with saffron. But look for many variations all over Lombardy)

Osso Bucco (Milanese specialty, a veal shank, often served with Risotto alla Milanese)

Polenta (cooked ground corn meal, often served with grilled meats or cheese. similar to grits)

Pizzoccheri delle Valtellina (buckwheat pasta with cabbage and Valtellina Casera cheese)

Costoletta alla Milanese (breaded and fried veal cutlet)

Tortelli alla Zucca (stuffed pasta with pumpkin)

Taleggio Cheese, an amazing aged cheese (look for cave aged)

Gorgonzola Dolce (a soft Italian blue cheese from Lombardy)

Panettone (a cake served at the holidays, traditionally with candied fruits)

​
Food & Wine Experiences:
Travel Resources: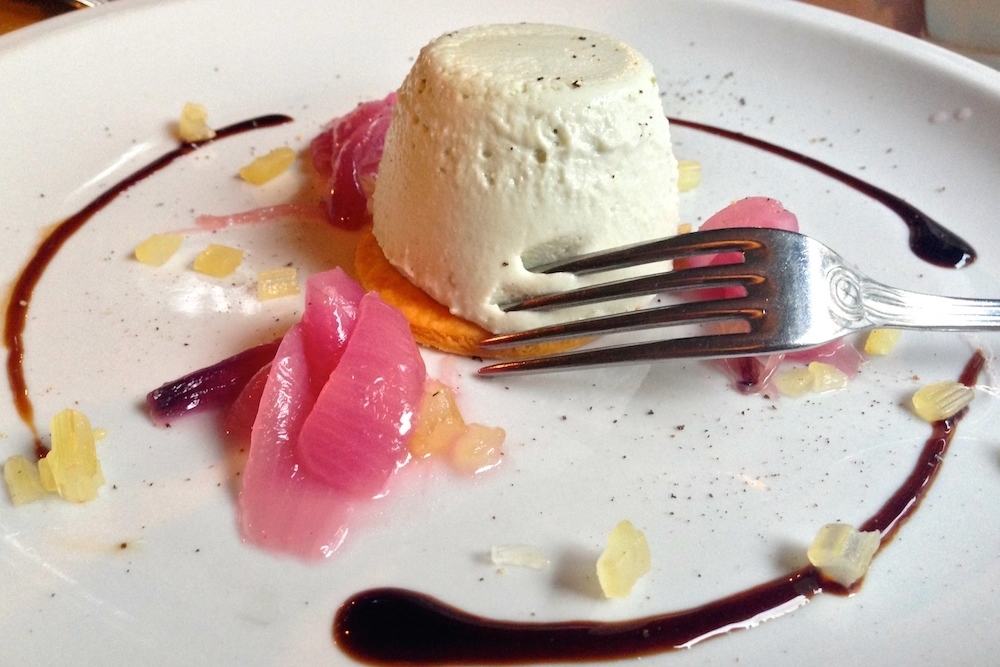 Marche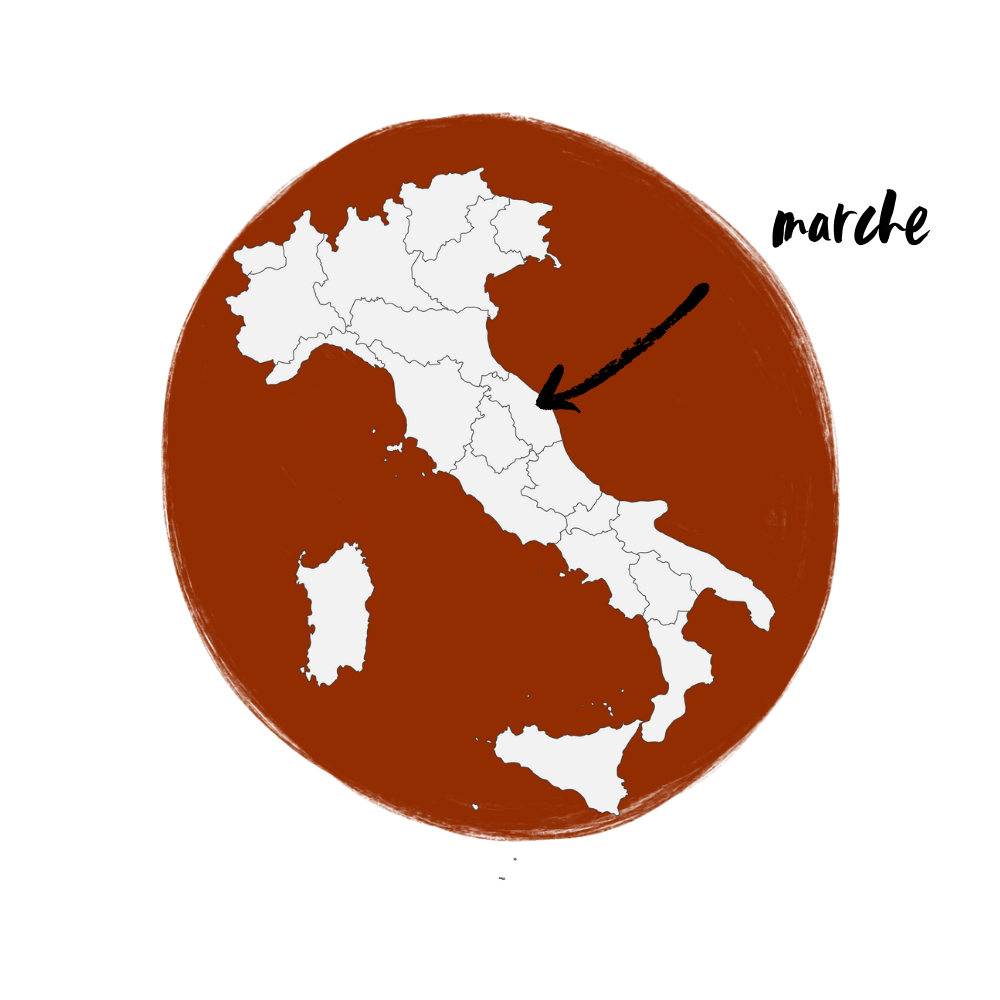 Marche is spellbinding. My advice? Rent a car, drive to La Tavola Marche as your home base. Visit medieval villages during the day and cook and dine back at the cooking school with Jason and Ashley- your fab. hosts.
Try This:
Brodetto all'Anconetana (a tomato based, spicy fish stew)

​

Vincisgrassi (baked pasta dish)

Olive all'Ascolana (stuffed Olives)

Ciausculo (local sausage)

Moscioli (local wild mussels)

Crescia (flatbread, stuffed with local ingredients)

Passatelli (Pasta made from egg, cheese + breadcrumbs)
Food & Wine Experiences:
Molise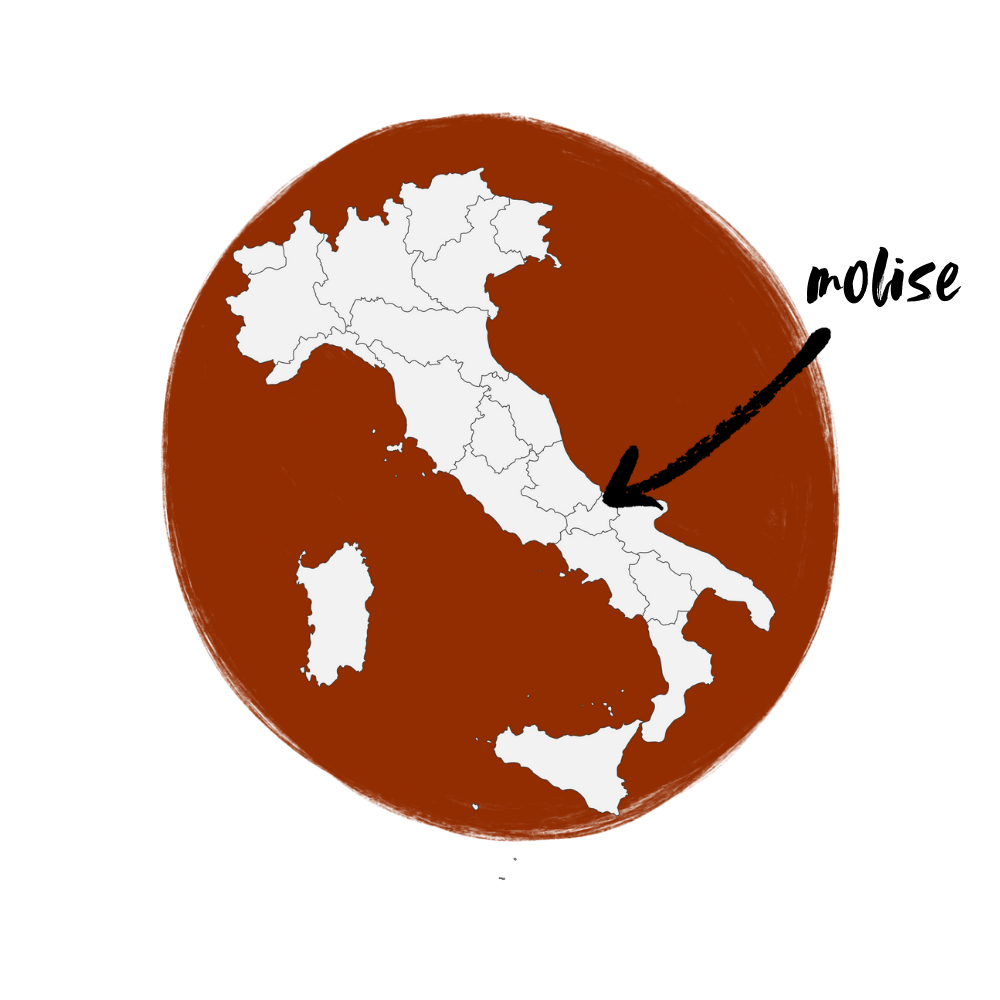 Molise is the 2nd smallest region, was once a part of Abruzzo and seems to be totally off the radar of tourists. I haven't been- but find the thought of a roadtrip through the mountains and valleys searching for new cheeses to try sounds heavenly.
Try This:
​Pezatta (stewed mutton with tomatoes, onions, hot peppers & rosemary)

Cavatelli, the local pasta

​

Allulur (tripe dumplings)

Pampanella (pork, street food)

Caciocavallo Silano Cheese

Signora di Conca Casale (local sausage, Slow Food Presidium product)
Food & Wine Experiences:
Piedmont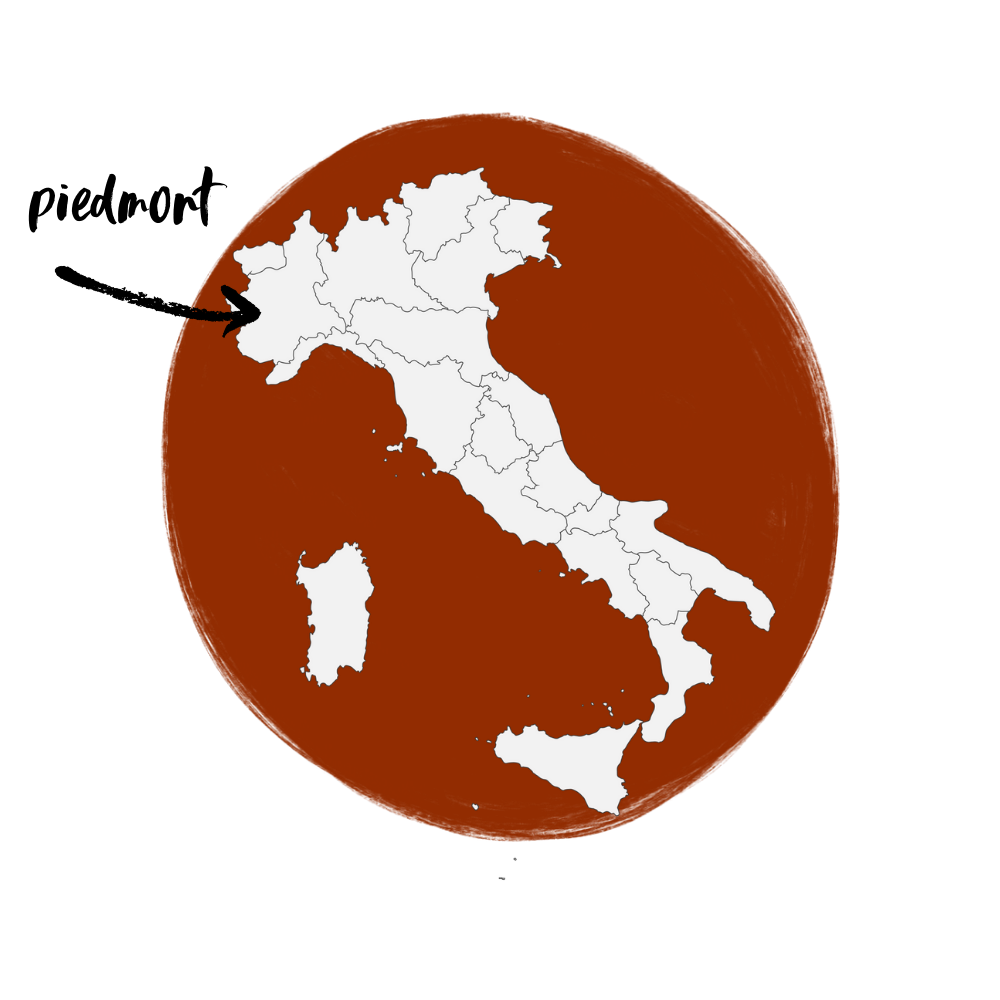 Piedmont- home of Barolo, the Slow food movement & truffle, to name just a few. I first fell in low with Piedmont cruising through the wine country hills- but really fell for it hard the first time I visited Turin. (Torino) You can't go wrong with splitting your time between the wine country and this gorgeous city.
Try This:
Agnolotti (local pasta stuffed with meat or vegetables)

Truffles (the Alba truffle festival is held every autumn)

Bagna Cauda: a hot dip made of olive oil, garlic & anchovies

Vitello Tonnato (cold sliced veal with a tuna sauce)

Gnocchi alla bava, dressed with fontina, grana padano & butter
Gran bollito misto piemontese , mixed boiled meats, served with a green or red sauce (bagnet verde or bagnet ross)
Food & Wine Experiences:
Puglia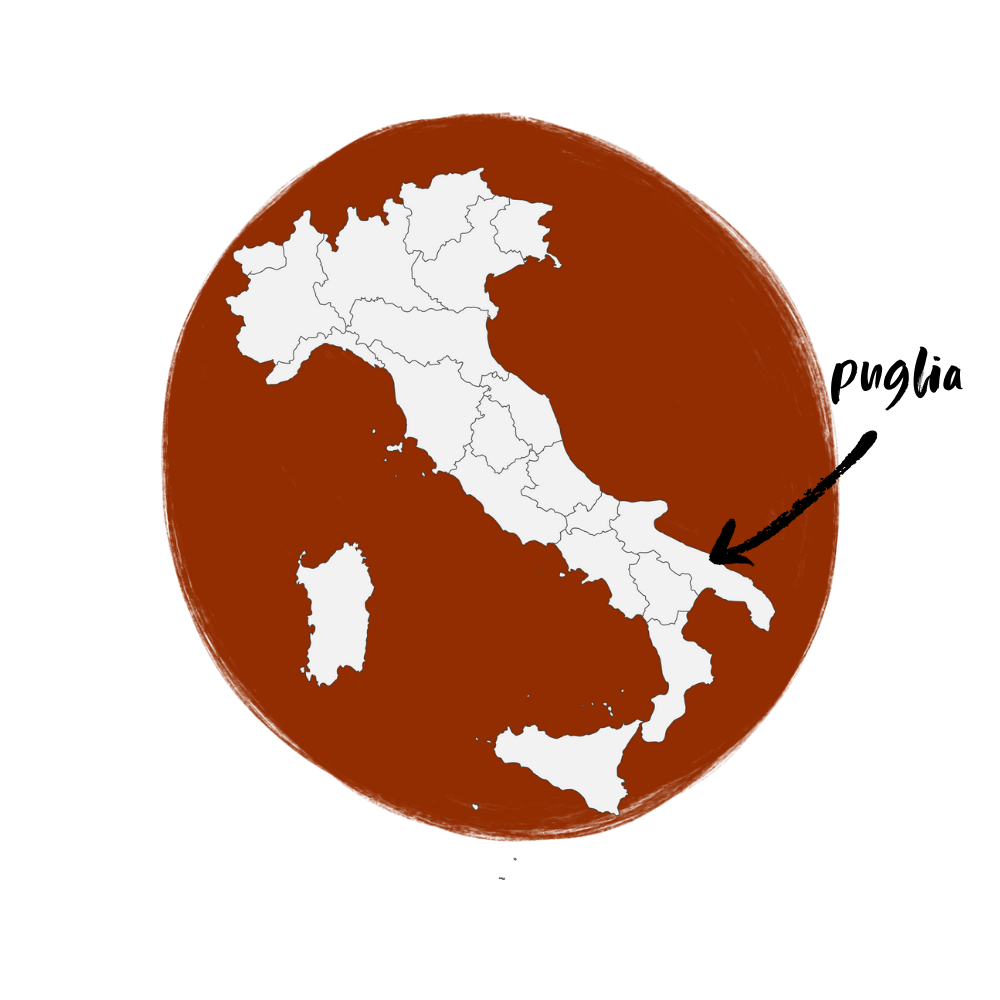 Puglia is high on my radar for an upcoming culinary vacation. Follow Sophie Minchilli for great food & lovely locals in Puglia. Someday soon I'm coming for you Puglia!
Try This:
Orecchiette with Cime di Rapa (broccoli rabe)

Panzarotti alla barese (deep fried pockets of dough stuffed with tomato or prosciutto and ricotta)

Fresh seafood & shellfish (mussels & oysters are favorites)
Food & Wine Experiences:
Sardinia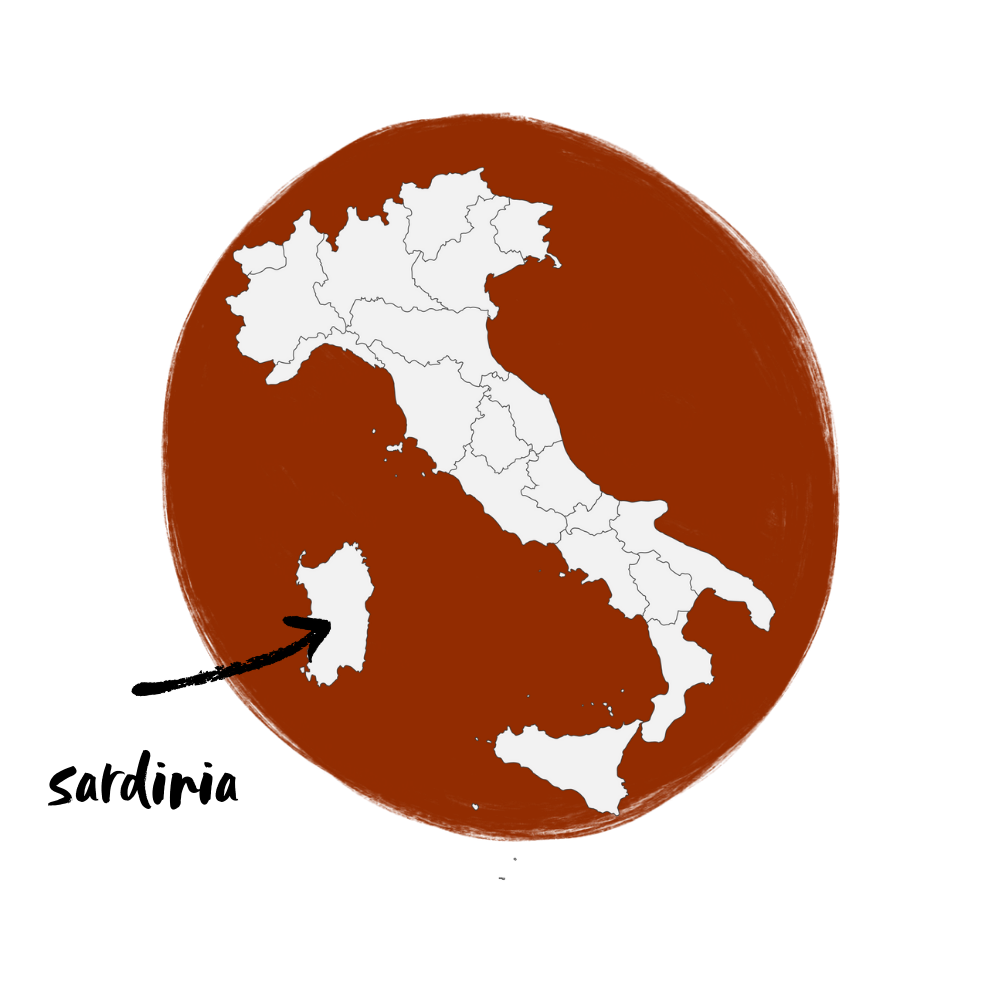 Sardinia
Try This:
Pane sardo- thin and crispy Sardinian cracker-like bread

Culurgiones (large Sardinian ravioli stuffed with cheese and egg)

Pilau, made of fregola (tiny ball-shaped pasta)
Food & Wine Experiences: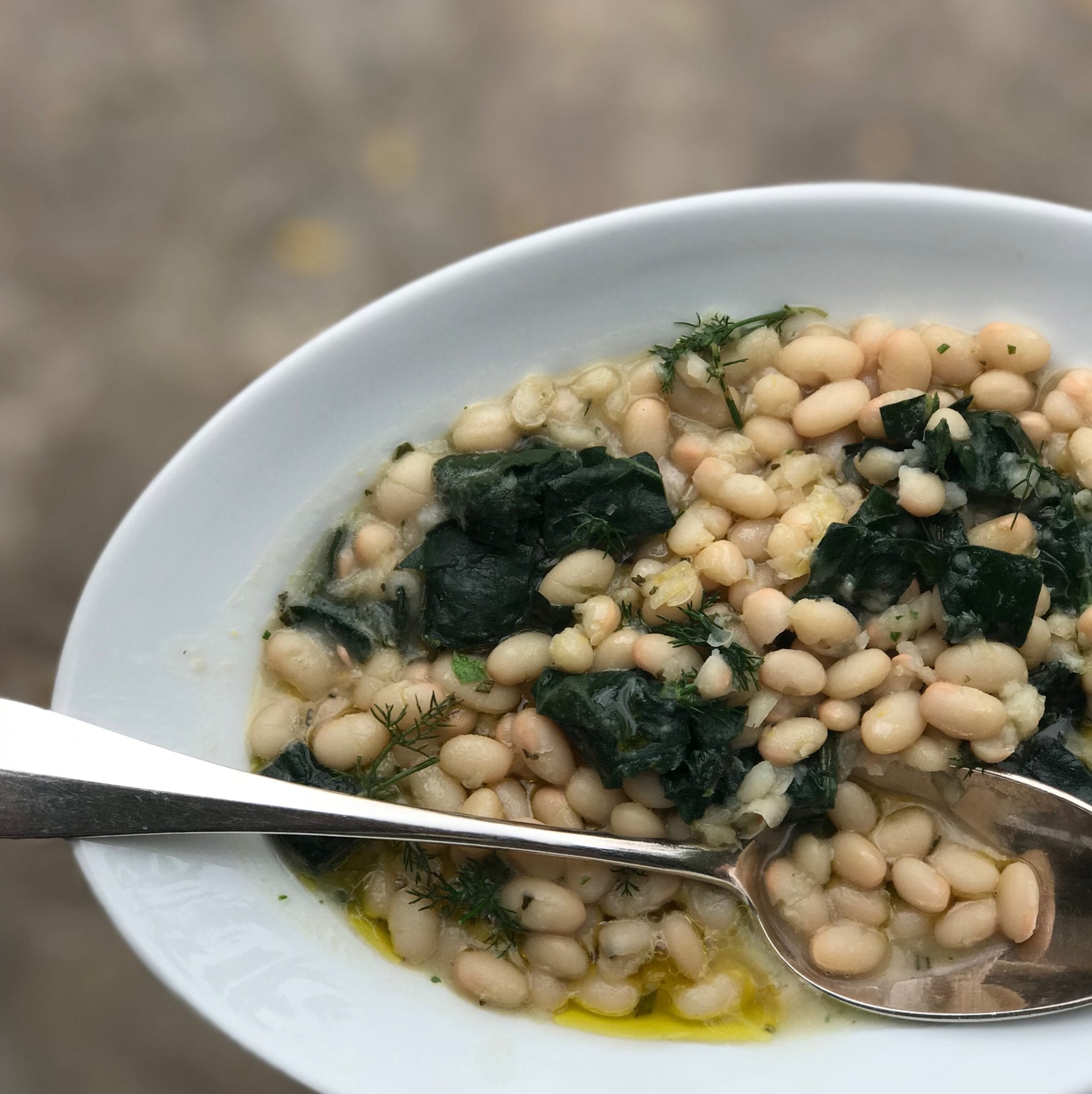 Sicily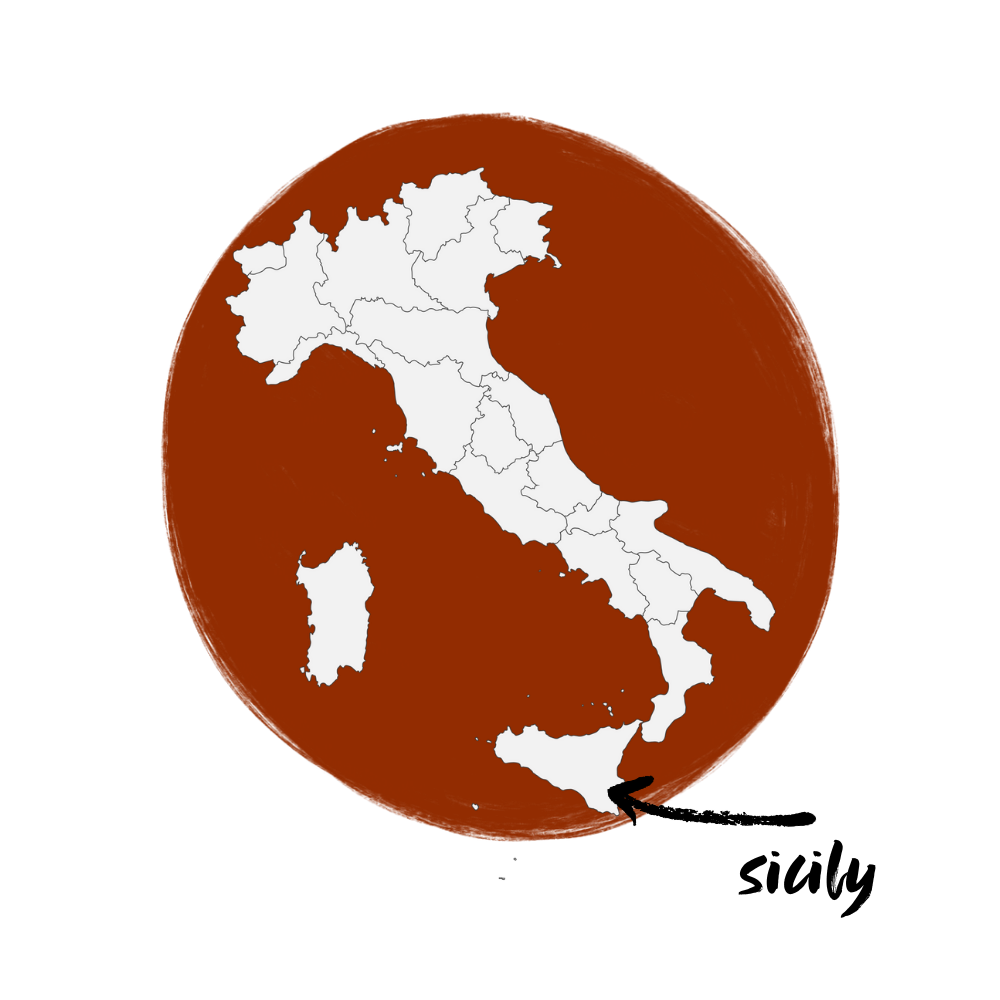 Sicily is the most delicious place I've ever eaten- and that is saying a lot. I dream of returning and I highly recommend this region for an epic food lovers adventure.
Try This:
Arancini (fried stuffed rice balls)

Pesto Trapanese (a delicious pesto of almonds & tomatoes)

​

Pasta con le sarde (pasta with Sardines)

Pasta alla Norma

(pasta with eggplant, tomatoes and Ricotta Salata)

Involtini di Pesce Spada (Swordfish Rolls)

Cannoli

(pastry stuffed with sweetened ricotta cheese)
Food & Wine Experiences:
Trentino-Alto Adige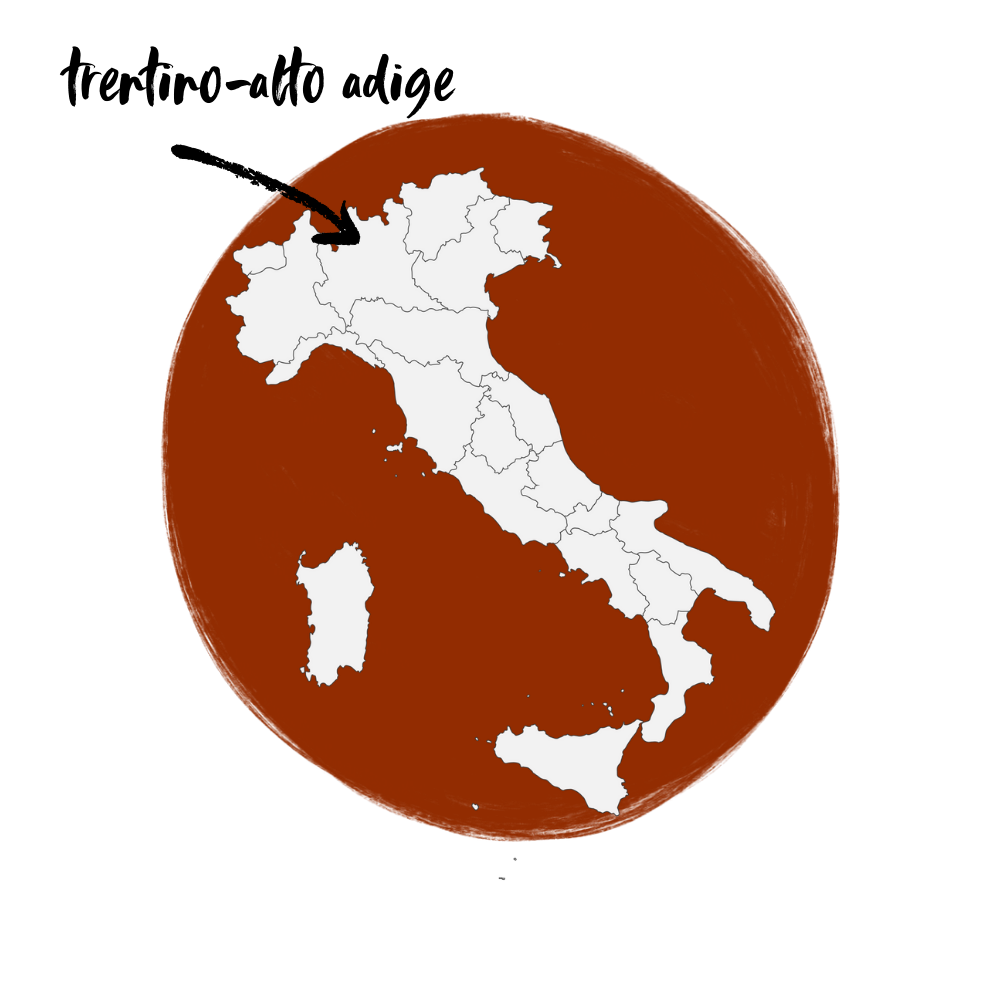 Trentino-Alto Adige is charming with its German & Austrian taste influences and Christmas markets. I love the German/Italian street and town names.
Try This:
Canederli (bread dumplings with speck)

Speck (smoked, air dried ham)

Strudel di Mele (Apple Strudel)

Alta Badia Cheese
Food & Wine Experiences:
Tuscany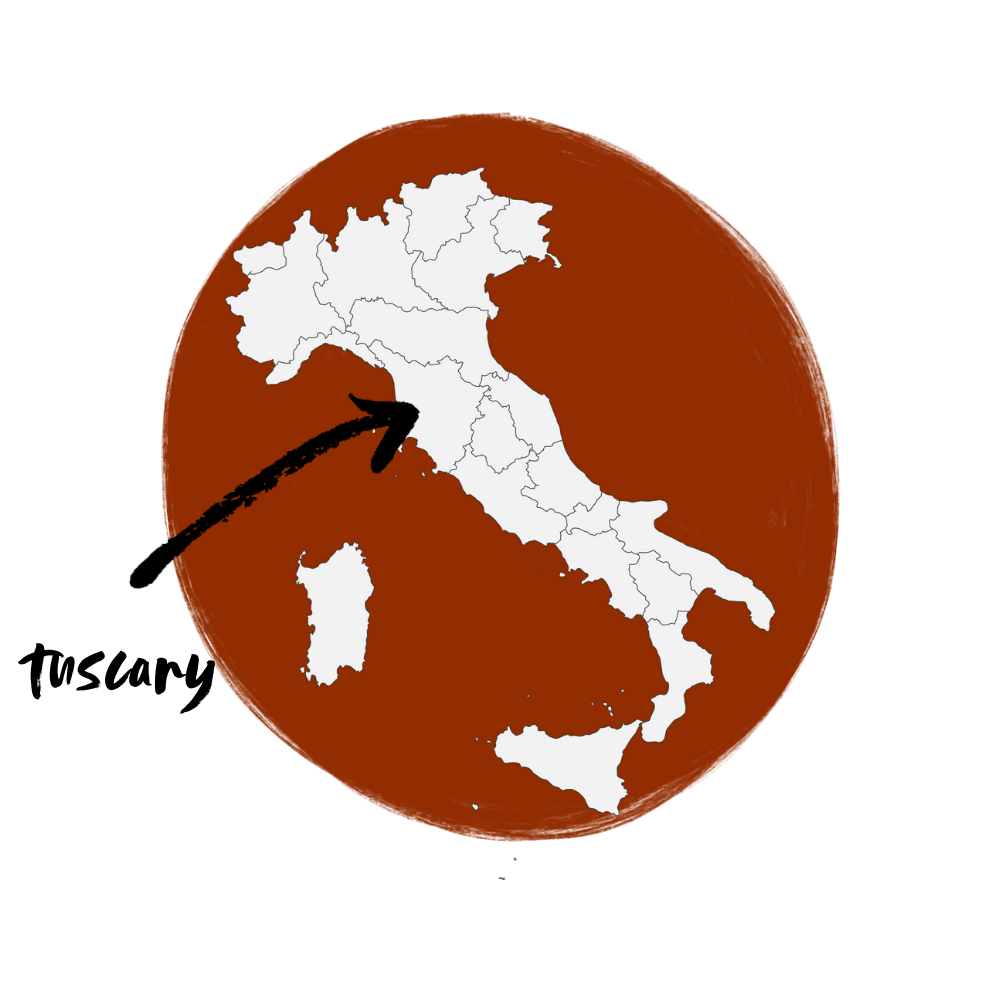 Tuscany is popular with tourists & for good reason. Take time to explore Florence & Siena- but rent a car and explore the surrounding villages and get away from the crowds. Arianna & Alessio from KM Zero Tours are my favorite locals that are in the know with everything good in Tuscany.
Try This:
Pecorino (Tuscan Cheese made of ewe's milk)

Ribollita (peasant soup made from vegetables & bread)

​

Bistecca alla Fiorentina (Florentine style steak)

​

Ragu di coniglio (rabbit ragu)

Lardo di Colonnata (cured meat from the town of Colonnata)

​

Cinghiale (wild boar, often served in ragu, or as a stewed or roasted meat course.)

Gnudi- ("naked" ravioli)
Food & Wine Experiences:
Umbria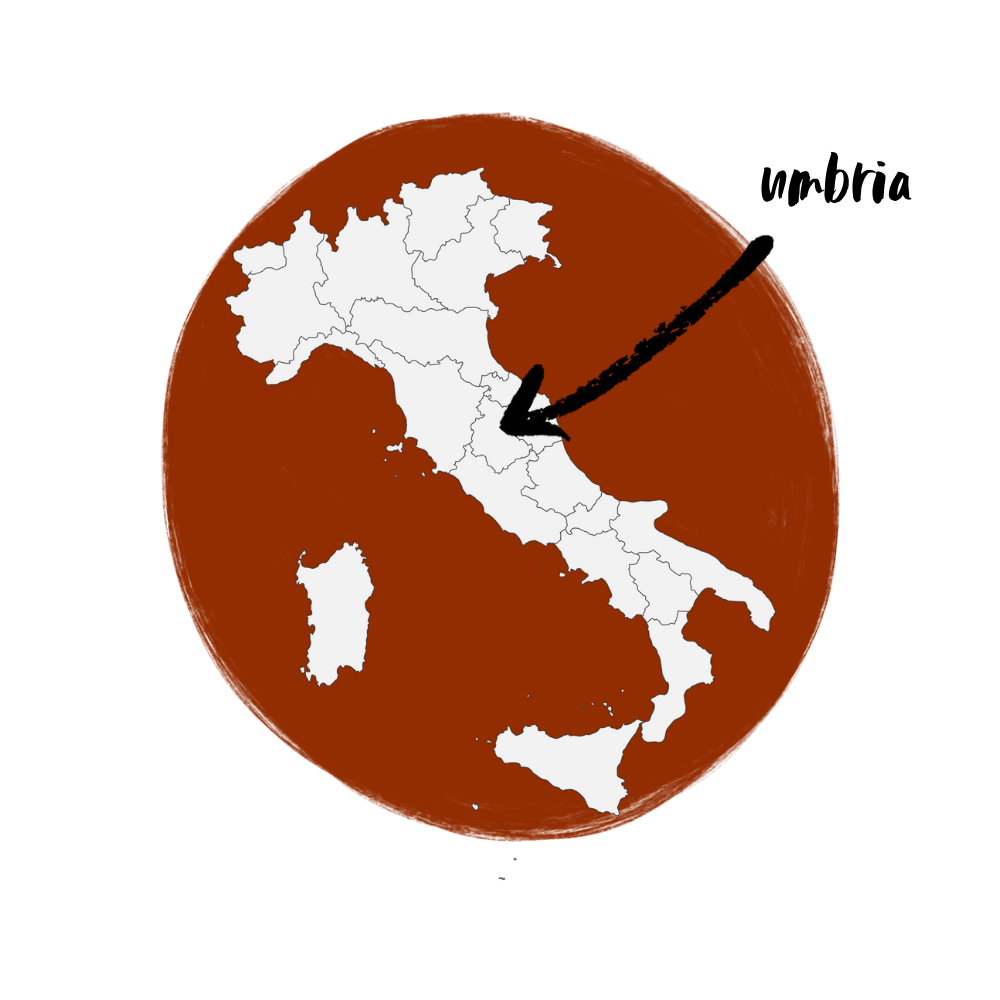 I'm extremely partial to Umbria and think it is the perfect place to have a great food & wine themed getaway. The food is simple and delicious and there's no better place to learn more about the local cuisine than at my friend Letizia's cooking school, Alla Madonna del Piatto.
Try This:
Strangozzi pasta (local pasta shape, often served with truffles or ragu)

Torta al Testo (local flatbread, often stuffed with meat & cheese)

Porchetta (Umbrian street food, stuffed & roasted pork)

​

Cinghiale (wild boar- served in ragu, or as a roasted meat secondi)

​

Lentils from Castelluccio

Farro (an ancient grain used in salads, soups and sometimes as a replacement for rice in risotto)
Food & Wine Experiences:
Veneto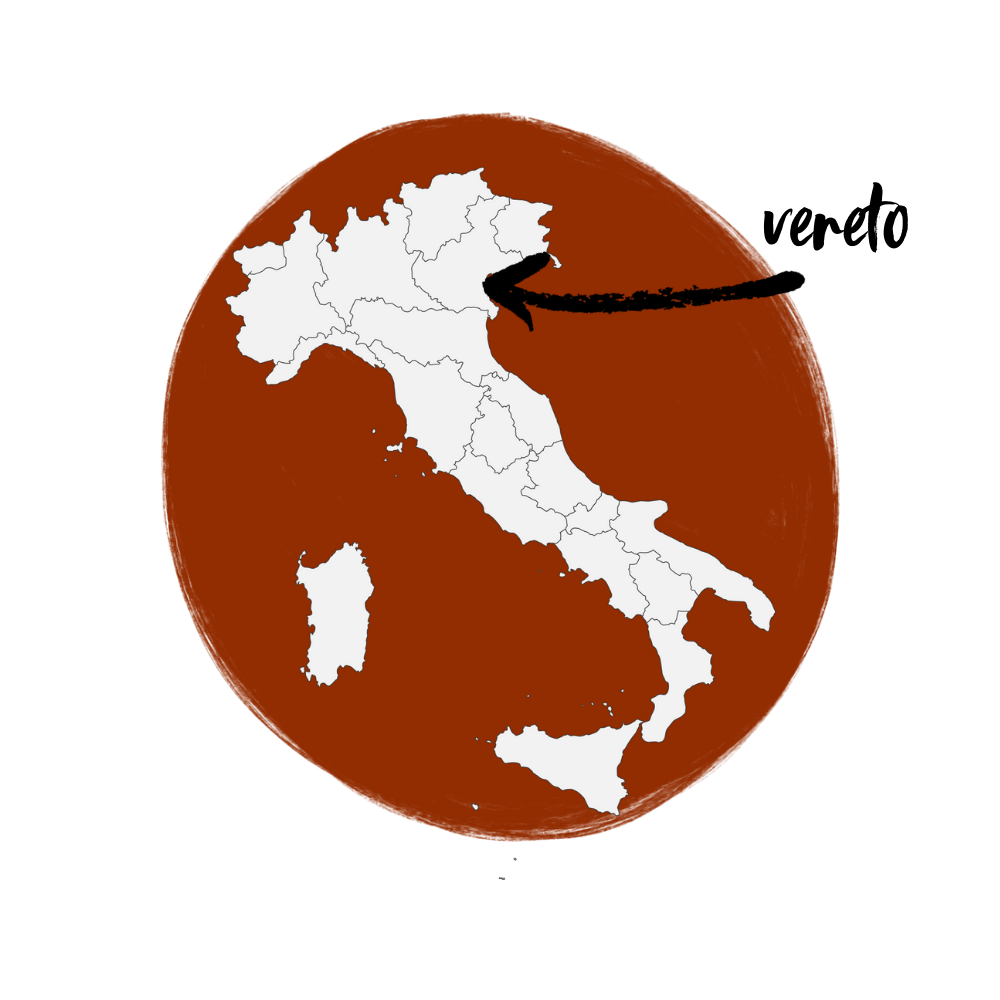 Veneto is filled with culinary adventures from Venice to the Prosecco hills. Explore Venice with a local to get the best insider knowledge and tastes- Monica from Cook in Venice is passionate about sharing everything delicious with visitors.
Try This:
Sarde in Saor (sweet and sour sardines)

Risi e bisi (rice and peas)

​

Baccalà Mantecato (a local specialty of salt cod puree)

Cheese: Asiago, Grana Padano, Taleggio

Radicchio di Treviso

Bigoli, a thick spaghetti shaped pasta
Food & Wine Experiences: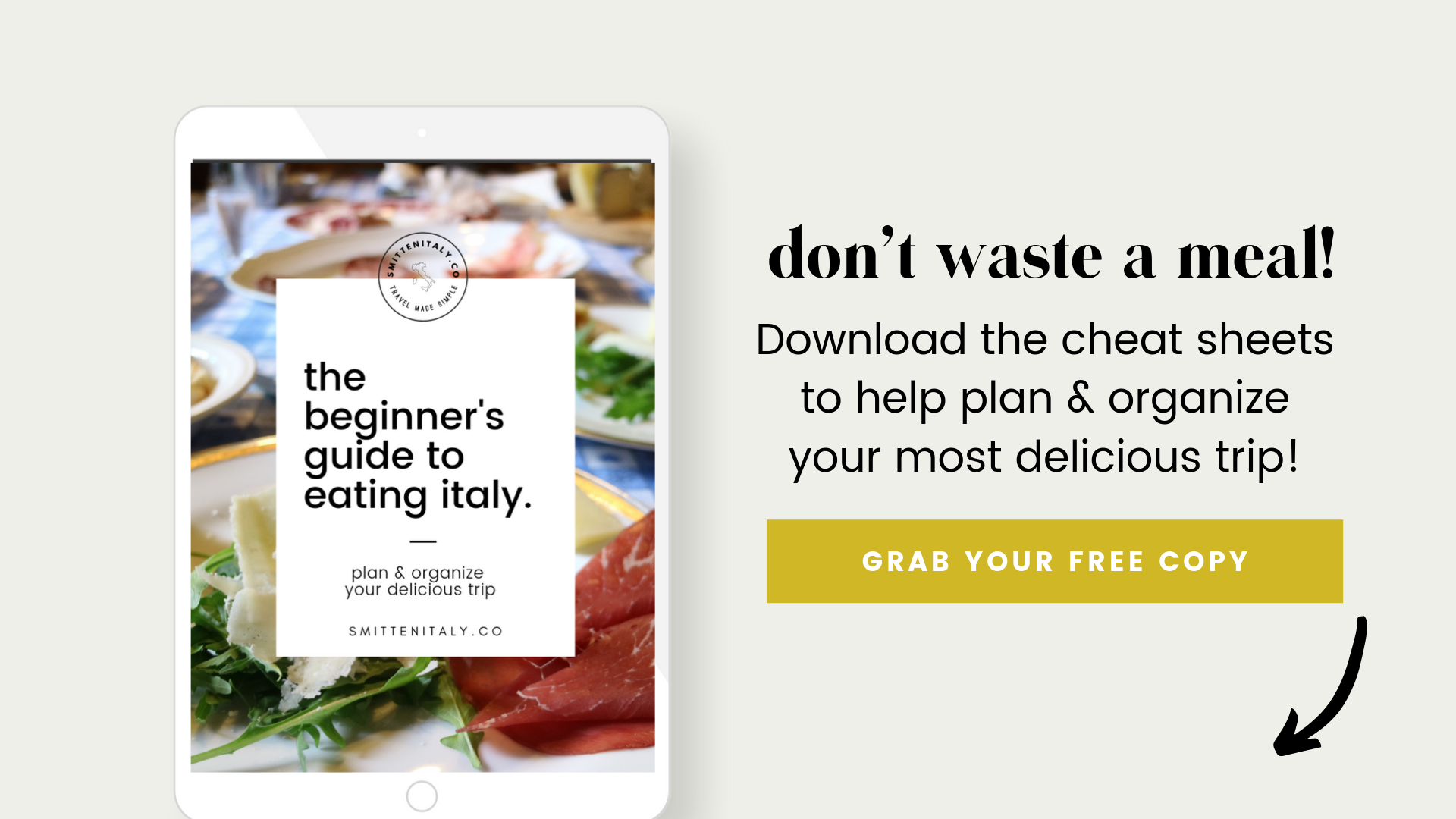 Pin it for later!