8 Things I learned from attending Carnevale in Venice.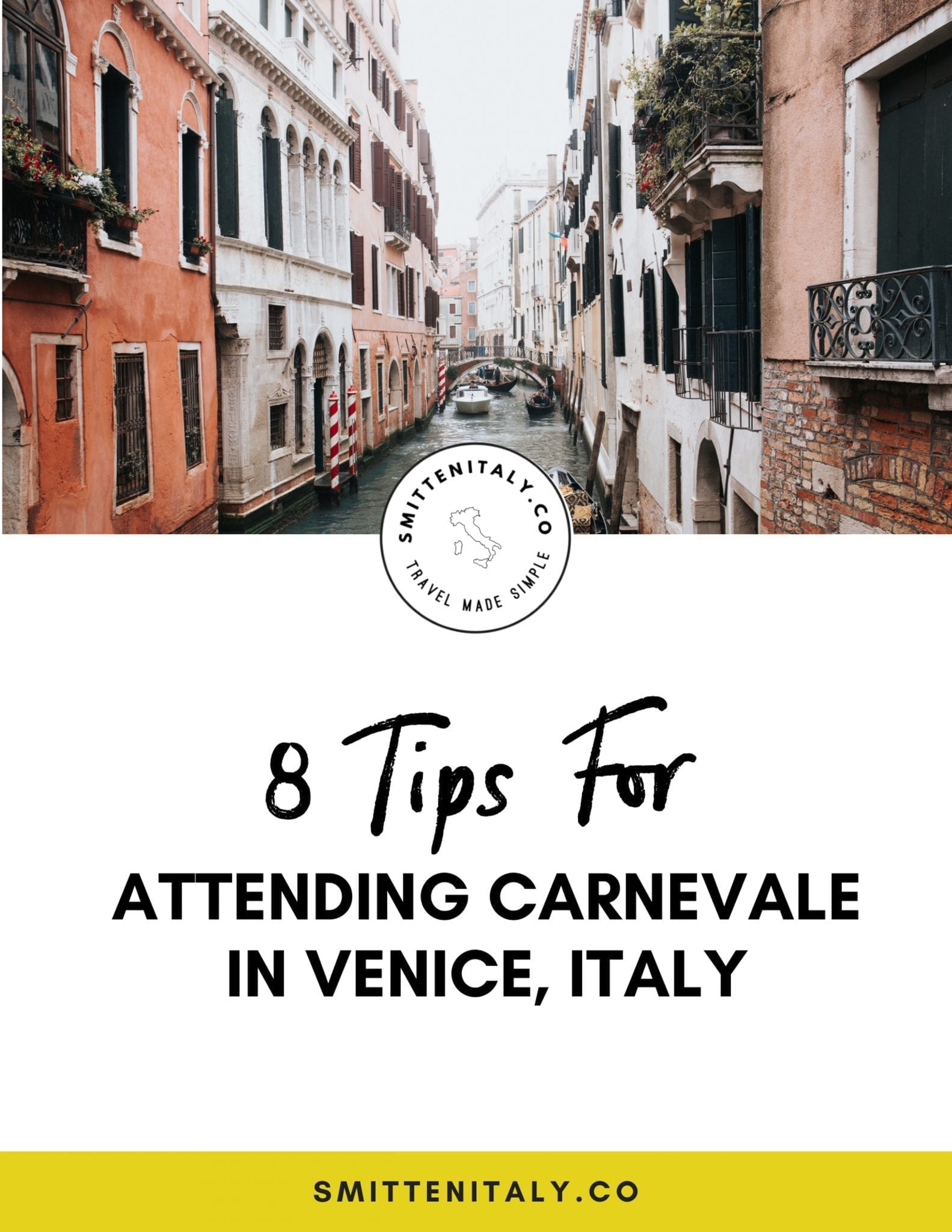 updated with 2020 dates.
There's nothing like Carnevale in Venice!
It makes even the most jaded traveler become a bit giddy as the famed "floating city" of Venezia explodes with colorful sights and festivities. 
Carnevale ("Car-neh-vahl-eh") is celebrated all over Italy and many places around the world and ends 40 days before Easter, at the beginning of Lent. In 2020 the celebrations in Venice are February 8-25.
While we were living in Milan, my daughter had it on her wish list to go to Venice during Carnevale. So we planned way in advance, booking our favorite place to stay (Sandra B&B) and taking our visiting American friends with us.
We arrived during acqua alta (high water) which was exciting in its own right. All through the city there were raised walkways to keep us out of the flooding.
It was super tricky to walk on those with a small wheeled suitcase! We had our rain boots with us, but didn't have to use them long- by the 2nd day the water had receded and it was easier getting around.

I was excited to take my kids and our friends to experience Carnevale, but I was steeling myself for crazy crowds and obnoxious tourists.
Well, there were both of those things- but I got so swept up in the festiveness of the city that I didn't even mind it a bit.
Especially with some well-plotted breaks from the chaos sprinkled through our days. I still love the back streets and quiet canals best, but am so glad we went and saw Venice at its most vibrant time of the year.

Here are 8 things I learned during my Carnevale weekend.
1 | Join the fun, Wear a mask.
I read this before I went and thought it would feel weird. Actually, it was quite the opposite. Once we got there we got swept up in the fun of seeing everyone walking the streets in costume and we had such a great time picking out masks and wearing them throughout the weekend. Plus- it makes the people watching that more fun when people can't see you staring and admiring their costumes. ha ha!
2 | Carnevale is a photographer's dream come true.
Bring your camera, charge your battery before you hit the streets and have a backup! There is really nothing like seeing people in full costume walking arm in arm through Piazza San Marco. You will want to have lots of photos to enjoy after your trip.
Tip: There are models + photographers visiting from all over the world. Keep your eyes open and if you catch a glimpse of them- head over there to take some photos too- many models in costume are being photographed for magazines and such and are so fun to watch!  Just make sure to not get in the way of the professional photographers.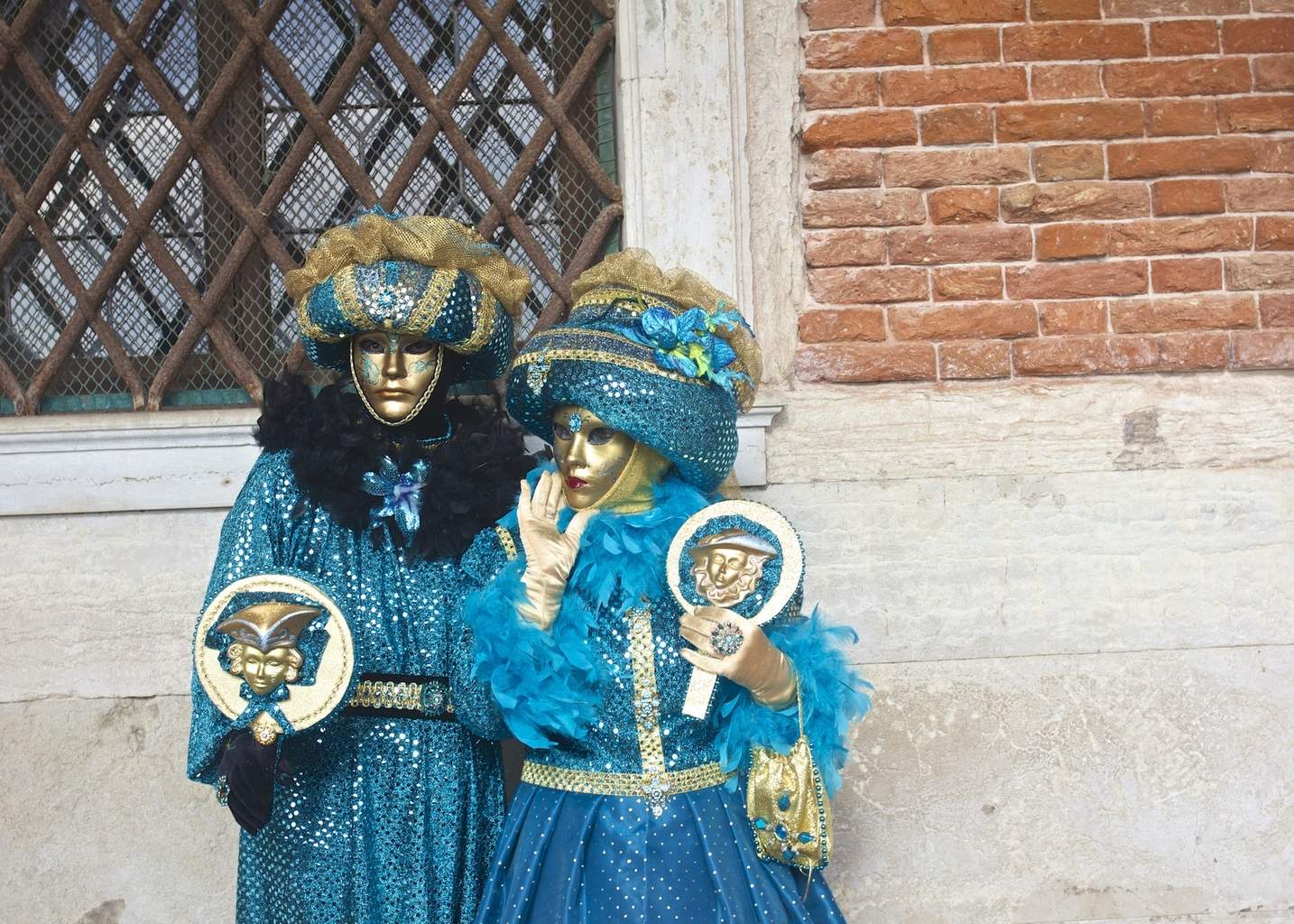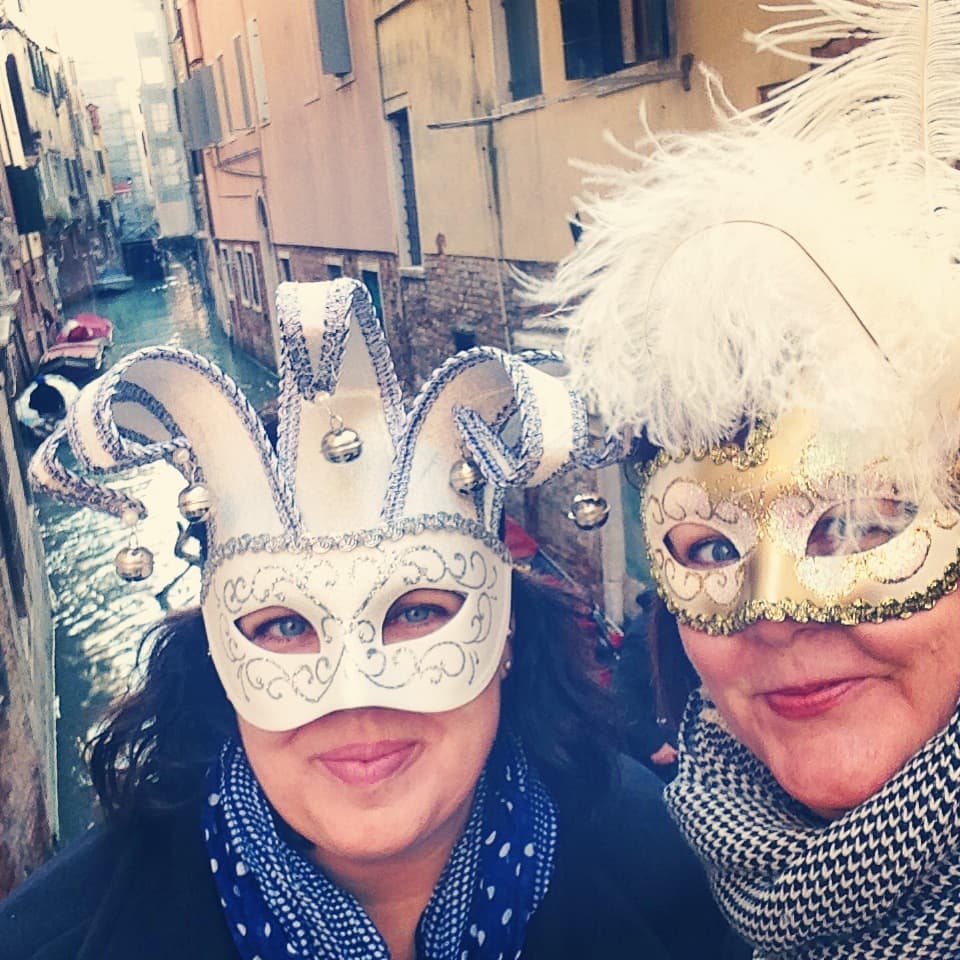 3 | Make time to sit in Piazza San Marco and people watch.
Don't spend your whole time hiding behind your lens. Put your camera away and find a spot along the many cafés that line Piazza San Marco. Have a drink or snack and soak up some sunshine and pinch yourself, enjoying the spectacle that is Carnevale in Venice. It really is magical.
4 | Make reservations for lunch & dinner.
Anytime you visit Venice, dinner reservations are a must- especially during Carnevale. Do your homework ahead of time and have some places in mind that are near your hotel or near other places you are visiting. See resources below for ideas.
Your hotel or B&B will have some suggestions as well and will make reservations for you if you feel nervous about making your own reservation.
5 | Make time to get lost.
Get away from the crowds (mostly in and around Piazza San Marco) and just explore or go visit some churches or museums that are out of the fray. The Doge's palace was a surprising treat.
Although it is right next to the crowded Cathedral, the palace was nearly empty and we enjoyed a leisurely walk through this fascinating piece of history.
My teenagers even loved it and found the weapons, prison and other rooms really fun. (Tip: the gift shop at the Doge's palace is fantastic! I found one of my favorite cookbooks there, as well as some beautiful kitchen towels with recipes written in Italian on them)
We also enjoyed the area around the Chiesa di San Zaccaria. My husband is a church fanatic and wanted to visit this one- we were happily surprised to find some models in costume and photographers having a photo shoot in front of the church.
Bonus happy moment was finding the small glass espresso cups I had been searching for all over Italy in a small shop across from the church. (see below for resources)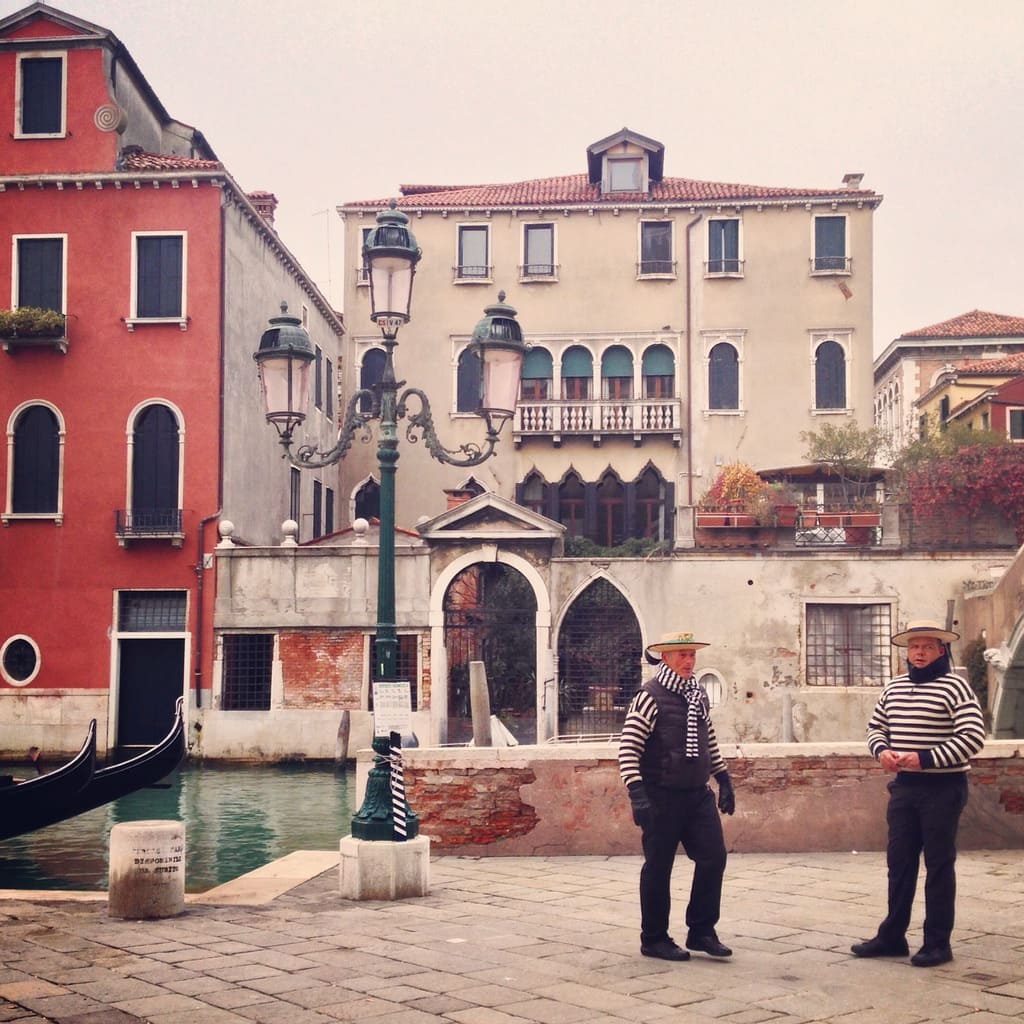 6 | Eat local Specialties.
You have to try Frittella & Galani (aka Chiacchiere), which are special sweet treats only made at Carnevale time. They are sold at bakeries all over town.
Chiacchiere are my favorite! Follow your nose if you smell sweet sugared fried dough- you won't regret it!  
Also, you must try some local wine & Cicchetti (Venetian typical snacks). See resources below for ideas on where to go. 
7 | Schedule in some Carnevale Events.
Check out the schedule and attend a few events. There are many free events as well as parties and masked balls which can get quite expensive.
We loved wandering around Piazza San Marco and seeing some of the free events- including the"Festa delle Marie" & parade.
Twice a day there are costume contests in the square, free to enter.
8 | Allow more travel time than you think you need.
Venice is an exotic maze of canals, bridges, and streets (calle) and it's very easy to get turned around and get lost.
Make sure you allow extra time for getting lost and getting through the crowds if you are needing to be somewhere at a certain time.
If not, embrace the adventure and have fun exploring the streets and see where they lead.
Bonus | Shopping: If you love it, buy it!
This happened the first time I visited Venice. I saw a piece of art I loved and didn't get it because we had just arrived and I wanted to see what else I could find.
Almost immediately I regretted that decision, and could not for the life of me find that shop again.
So my rule when traveling in Italy, especially the tangled maze of Venice- is if I'm planning to buy something and see something I love- to buy it then and there.
You may never find your way back and regret it, like I did with that beautiful painting. (tip: the best artisan shops are nowhere near Piazza San Marco.)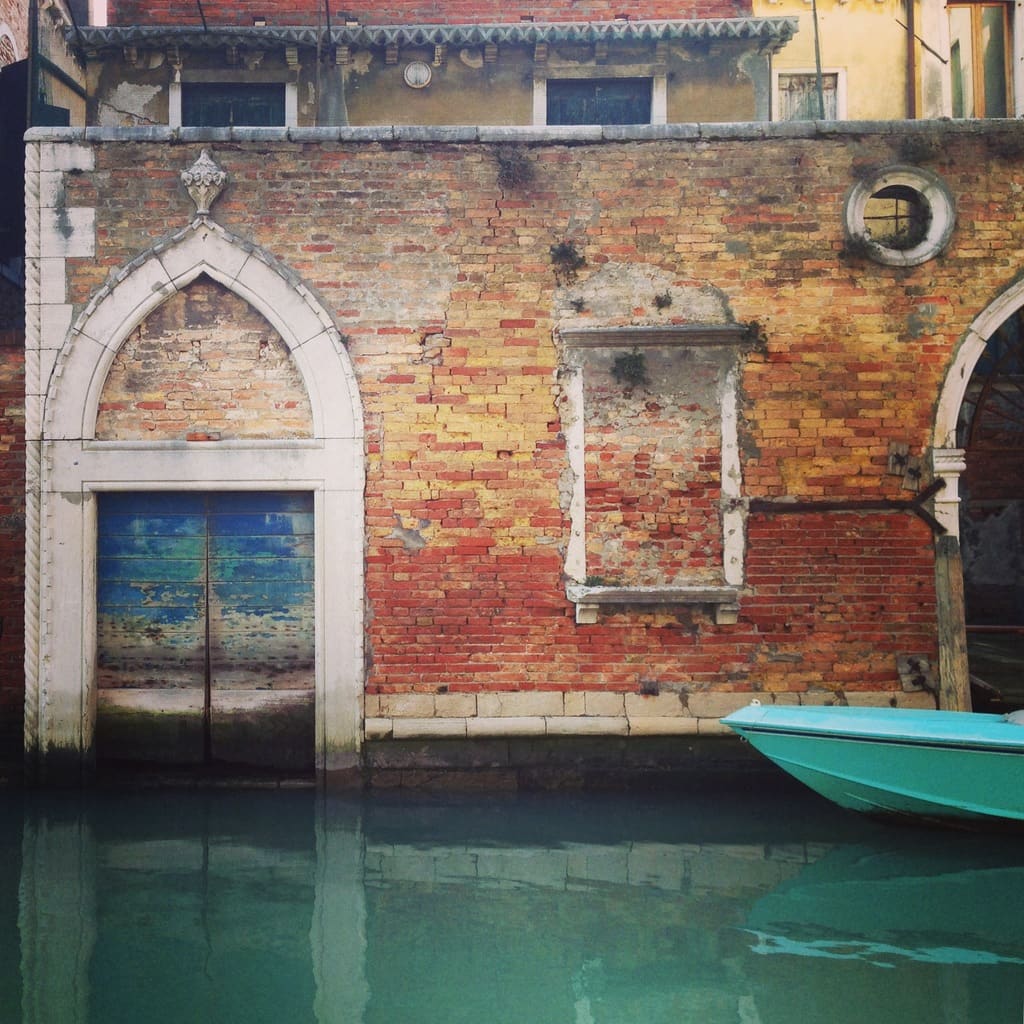 Resources & Favorites
We are not experts on Venice by any means, but from the few times we've gone, these are our favorite things. 
Eat + Drink:
See + Do:
Our favorite neighborhoods to wander are Cannaregio and Castello.
Escape the crowds and visit churches, galleries, shops & palazzi.
Have an espresso in a tiny tree lined square.
Walk along the canal and wonder at the colors, the buildings with their boat garages, and see small shops and restaurants get their daily supplies delivered by boat.
It's incredible to imagine the history and day to day life living in a city surrounded by water.
Here are a few places we enjoyed, and more are pinned to the map below.
Jewish Ghetto
Scuola Grande di San Rocco

Where to Stay:
Sandra B&B, Cannaregio  Hosts Sandra and Leonardo are delightful, welcoming and warm. They will do everything possible to make your stay in Venice lovely & memorable and treat you like family.
The rooms are beautiful, filled with family photos and art and cozy touches like a hot water kettle and tea set. (We love the attic room with private rooftop patio)
Breakfast is a stunning affair in the family dining room lined with their art collection and large windows overlooking out at the 2 canals that run by this beautiful family home turned B&B.
A buffet of yogurt, cereals, cakes, meat & cheeses and fresh fruit is set out and fresh coffee and tea brought to you when you arrive.
Sandra and Leonardo's favorite neighborhood restaurants have become our favorites as well, and the advice they share about what to see and do is spot on.
Other recommended options:
What to Read:
See the Carnevale event calendar Here. (updated for 2020)
Read more about Carnevale Traditions here and here.
Read about the 10 most famous Venetian dishes by Monica from Cook in Venice.
Monica holds themed cooking classes that sound fabulous. Cooking in a 15th century Venetian Palace followed by lunch in a Venetian Masquerade Costume!
Insight Guides: Explore Venice (updated 2019)
Pin it for later!