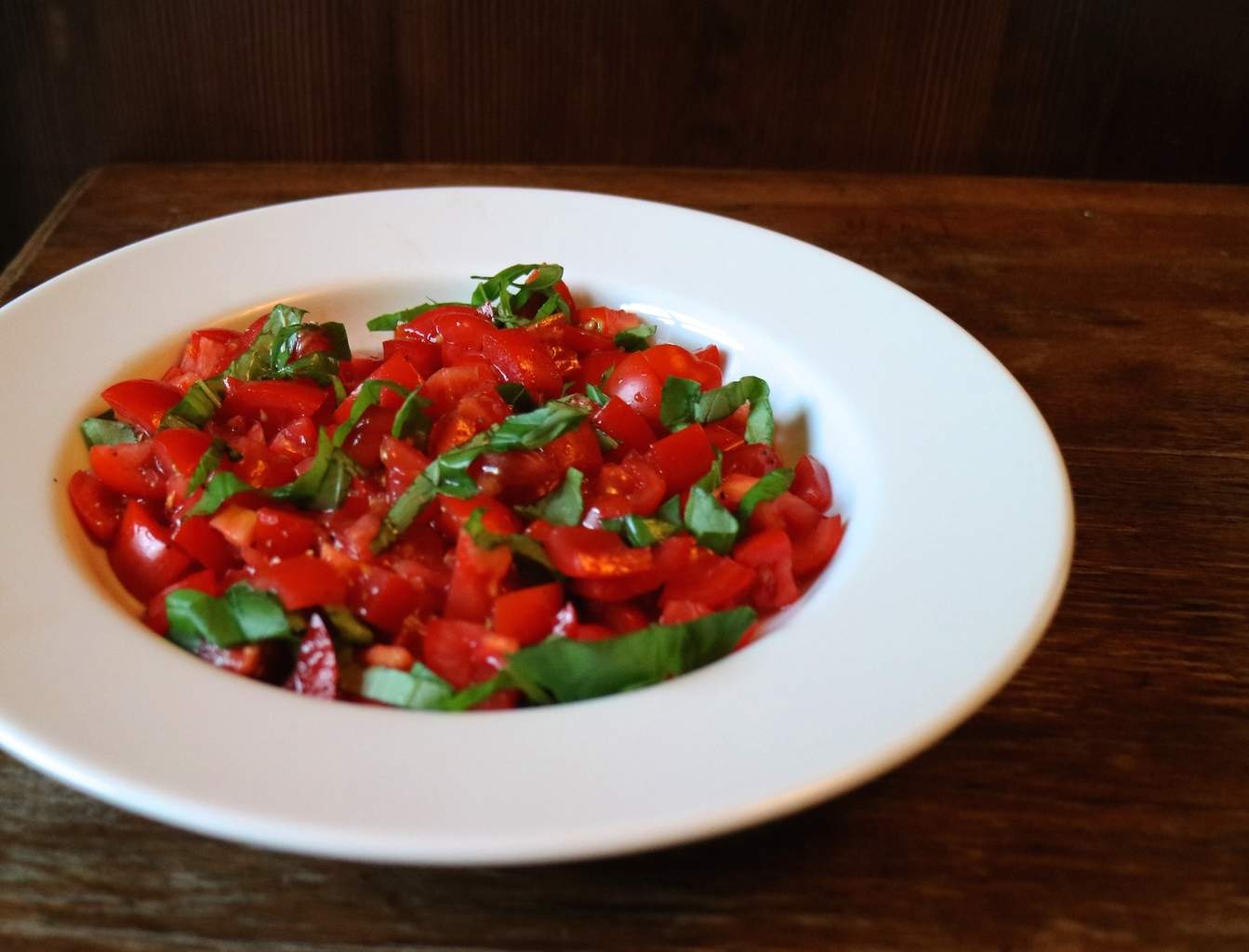 I'm waking up slowly, and I have to think hard for a few seconds about what day it is. In 2 days we leave Basiglio.
Moving in, the house echoed with newness, excitement, plans and a new chapter in our lives. Now the house echoes in a different way- full of sadness, fatigue and longing. We've made a home here, we have memories and a relationship with this house and this village and I can barely stand the thought of this part of our lives being over.
The movers have come and gone and we are preparing to leave as soon as school is out for the summer. It's a weird feeling to walk around with everything packed away and sent off, floating towards the Panama Canal and then up to Seattle.
The last bits have been packed up or given away and we are down to bare bones. Not much of us is left here, just 8 suitcases and some coffee, a little milk, a hunk of bread.  It's too hot to cook and we have a couple of weeks ahead of travel before we arrive home so we don't want to go out to eat.
I feel whiny and emotional and don't want to cook. Our first meal in this house was Bruschetta and a salad. I think it's fitting to make this our last meal as well. And pretty much perfect for when we are hot and sticky and emotional and just ready to be done.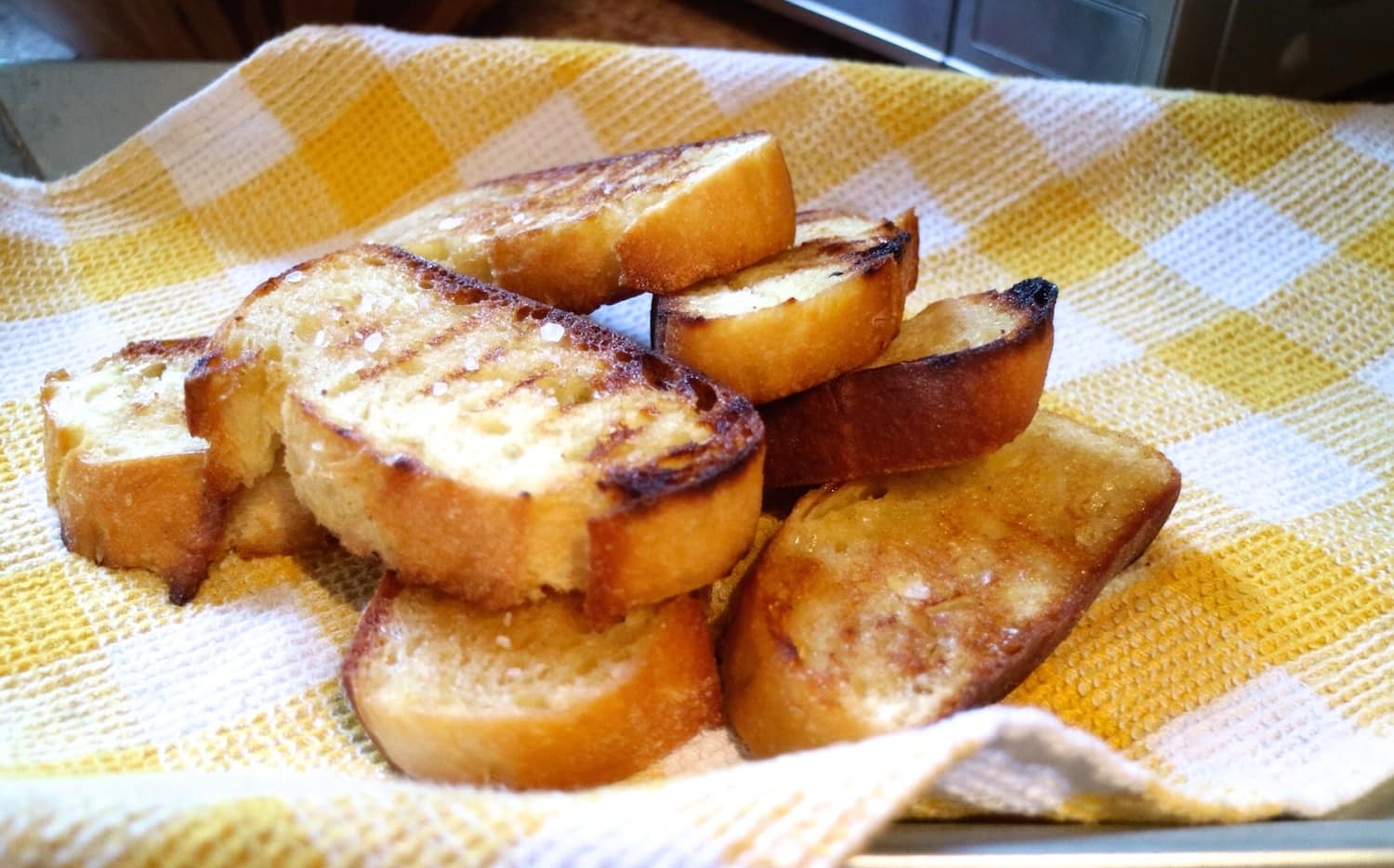 Bruschetta is not only toasted bread with chopped tomatoes,  but it can be any number of toppings or barely any. It is best when simple and unfussy.
My favorite bruschetta in the world actually is just toasted bread with a smear of garlic, a good drizzle of olive oil and flaky sea salt.
Toasting the bread over a fire is the classic old school way of making bruschetta, and it adds a wonderful char and smokiness to the bread. You can also toast it in the oven, in a toaster or over a stove burner flame.
Bruschetta makes a great snack, small meal, or aperitivo food. We often order it when we go out to eat, and my favorite places have a "bruschette miste" or mixed bruschetta plate with several different toppings.
The kids always fight over the bruschetta pomodoro- so I make sure to make the classic tomato version when I make it at home. In the summertime when the tomatoes are full of flavor it is so delicious you might want to hoard the plate all to yourself!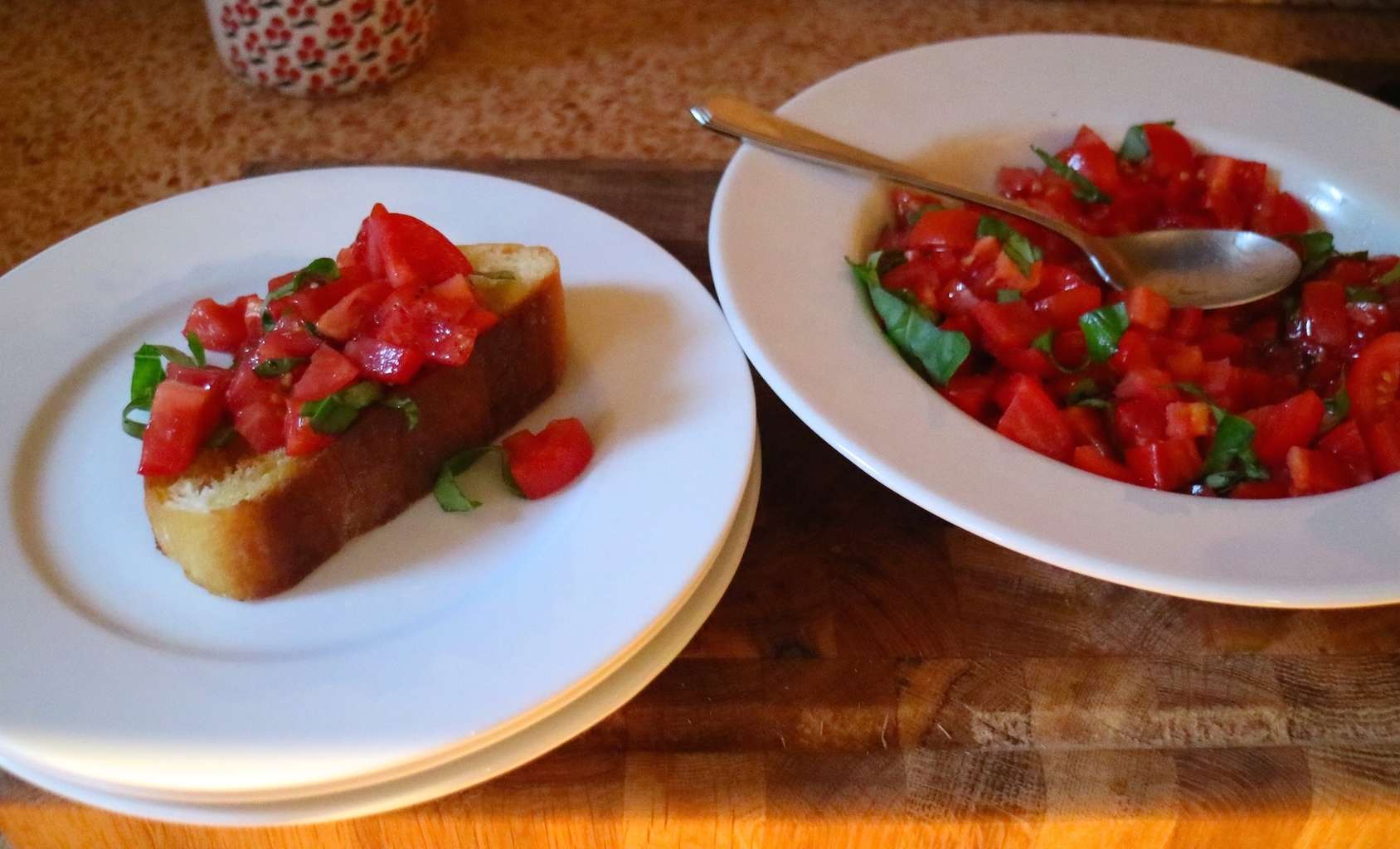 If you have some good olive oil, this is the time to break it out. Drizzling the toasted bread with a flavorful extra virgin olive oil is a match made in heaven.
Bruschetta Pomodoro
Sliced bread, a hearty rustic loaf or ciabatta is nice
Fresh tomatoes, diced
Fresh Basil, torn into small pieces
1-2 cloves of garlic- cut in half
Olive oil for drizzling
---
In a small bowl, mix the tomatoes with the basil and let sit to the side while you toast your bread.
Toast the bread, rub the garlic clove over the bread, (I like a lot of garlic on mine!) drizzle with olive oil and sprinkle with salt.
Place your toasted bread on your favorite plate. Sometimes I like to serve the tomatoes on the side, so each person can put whatever they like on the bread. Other times I scoop up spoonfuls of the tomatoes to put on the bread and let the juices mix into the bread with the oil and salt for a few minutes. YUM.
---
Other delicious toppings include:
Cannellini beans with sage + olive oil
Wilted spinach + chili flakes
Burrata + nectarine slices
What are you eating this week? I'd love to hear about it.