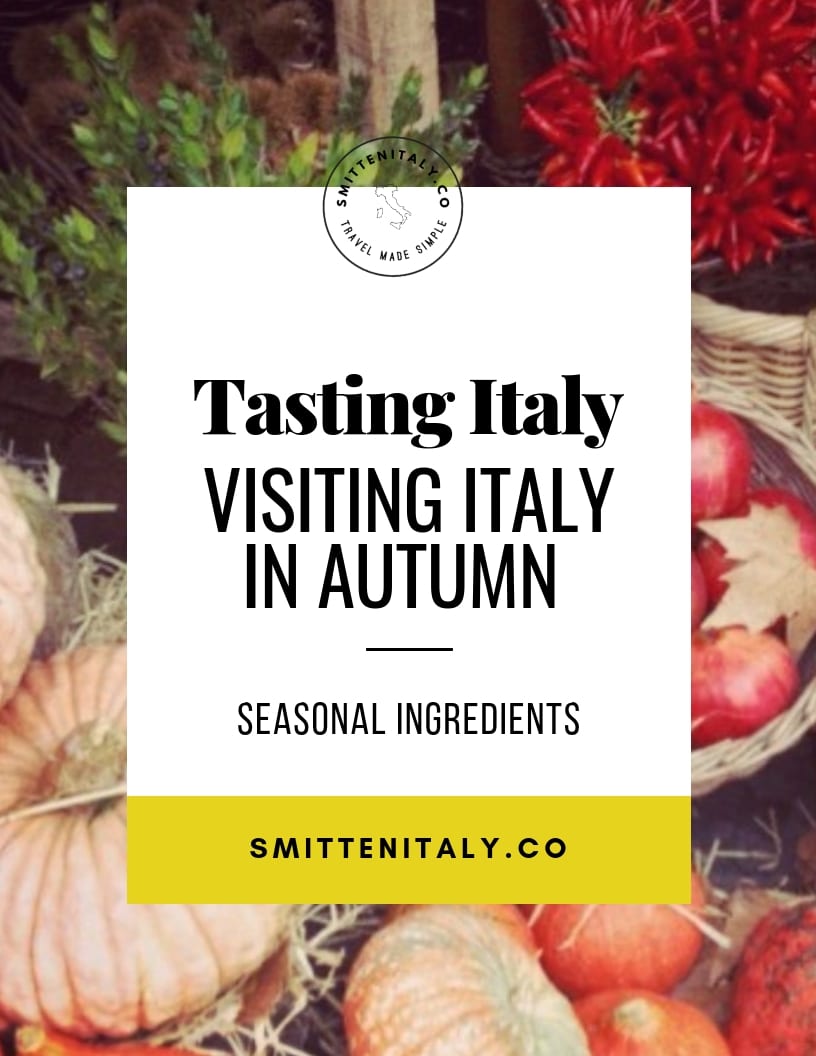 Autumn in Italy is so ridiculously delicious.
It is hands down my favorite time of year to taste and explore.
In addition to all the wonderful food you can have all year around, there are things that come around only in fall and should be fully enjoyed while they are available.
Here is a list of favorites for your next autumn Italian adventure.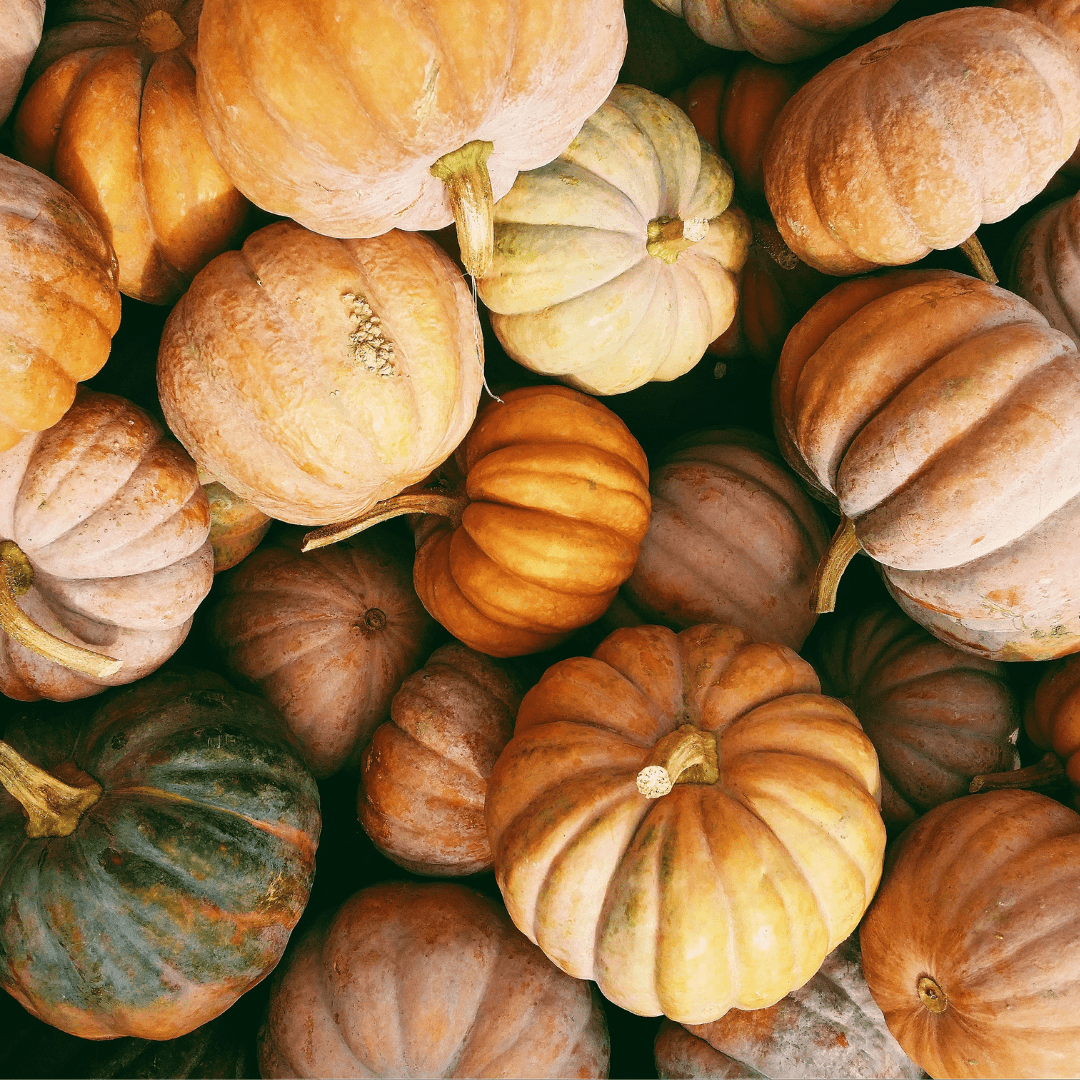 Pumpkin | Zucca
Squash in Italy is abundant in the fall, and my favorite way to eat it is in ravioli or tortelli. It is a simple dish- simply dressed in butter and parmesan or butter and sage. The perfect mix of salty & the tiniest bit of sweetness. Sometimes the squash is mixed with ricotta or other soft cheese, sometimes sprinkled with nutmeg or amaretti cookies- they are all wonderful!
My favorite one ever was from Piacenza. Still dreaming about that one…
Here are some zucca dishes to look for and try:
Tortelli/Ravioli with zucca
Sformatino with zucca
Risotto di Zucca
Soup with zucca and local beans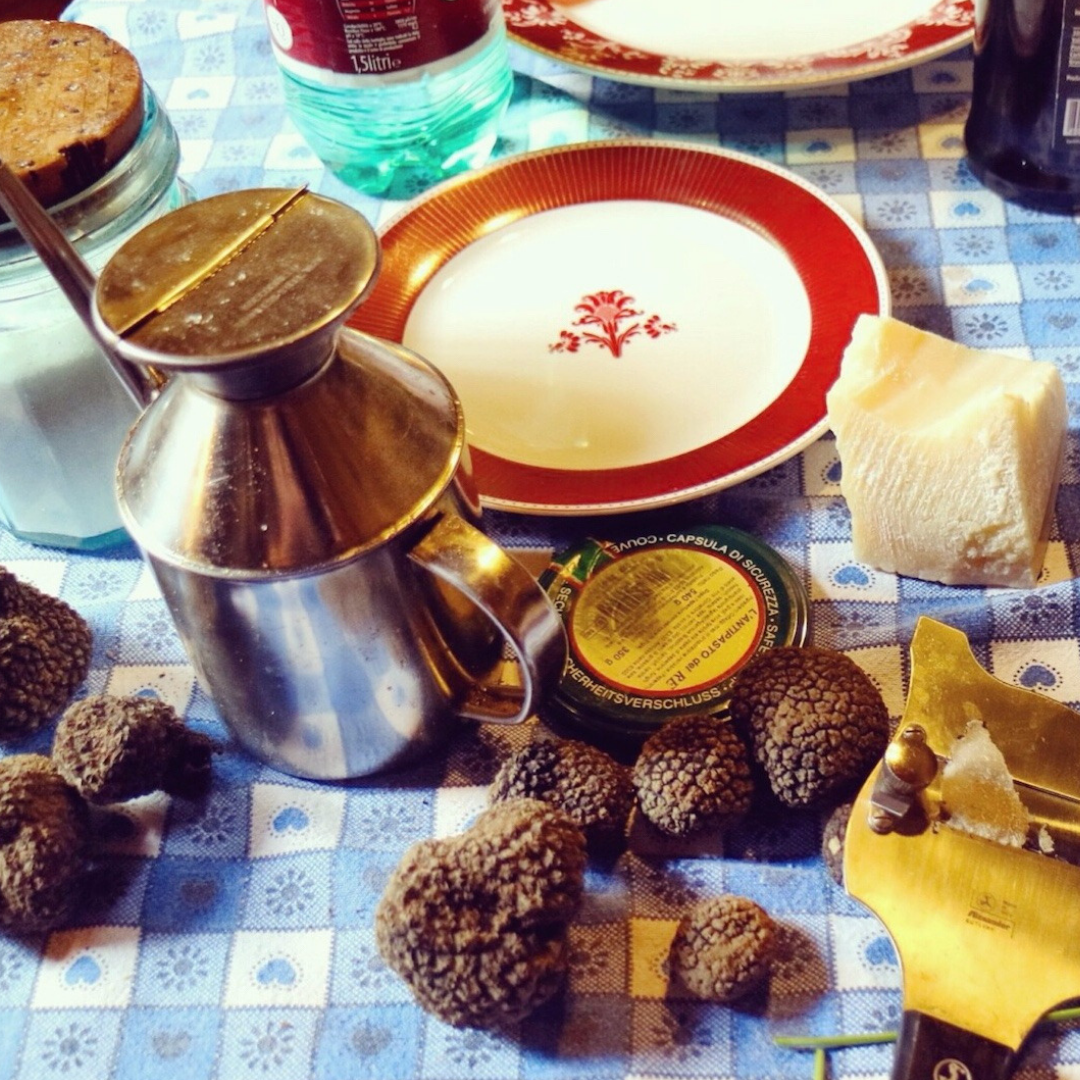 Truffles | Tartufi
Almost anything and everything is better with truffles. Do you agree?
I miss truffles so much- they are not easy to find here in the US- although I'm sure super fancy restaurants are flaunting them right now. That's the thing about Italy- they are a beloved seasonal ingredient, but available & enjoyed by everyone- you can find risotto, pasta, and various antipasti with shaved truffles at nearly every restaurant this time of year, and the price is reasonable- I'd say 10-15 euros for a plate of Tagliatelle con tartufo.
Here are some dishes you might love with Truffles:
Sformatino with shaved truffles & cheese (usually an antipasti, like a little souffle with seasonal vegetables- so good!)
Fonduta (melted cheese like fondue) with shaved truffles, and crusty bread
Risotto with shaved truffles (a personal favorite)
Pappardelle or Tagliatelle with truffles (and sometimes Porcini!)
Potato soup with truffles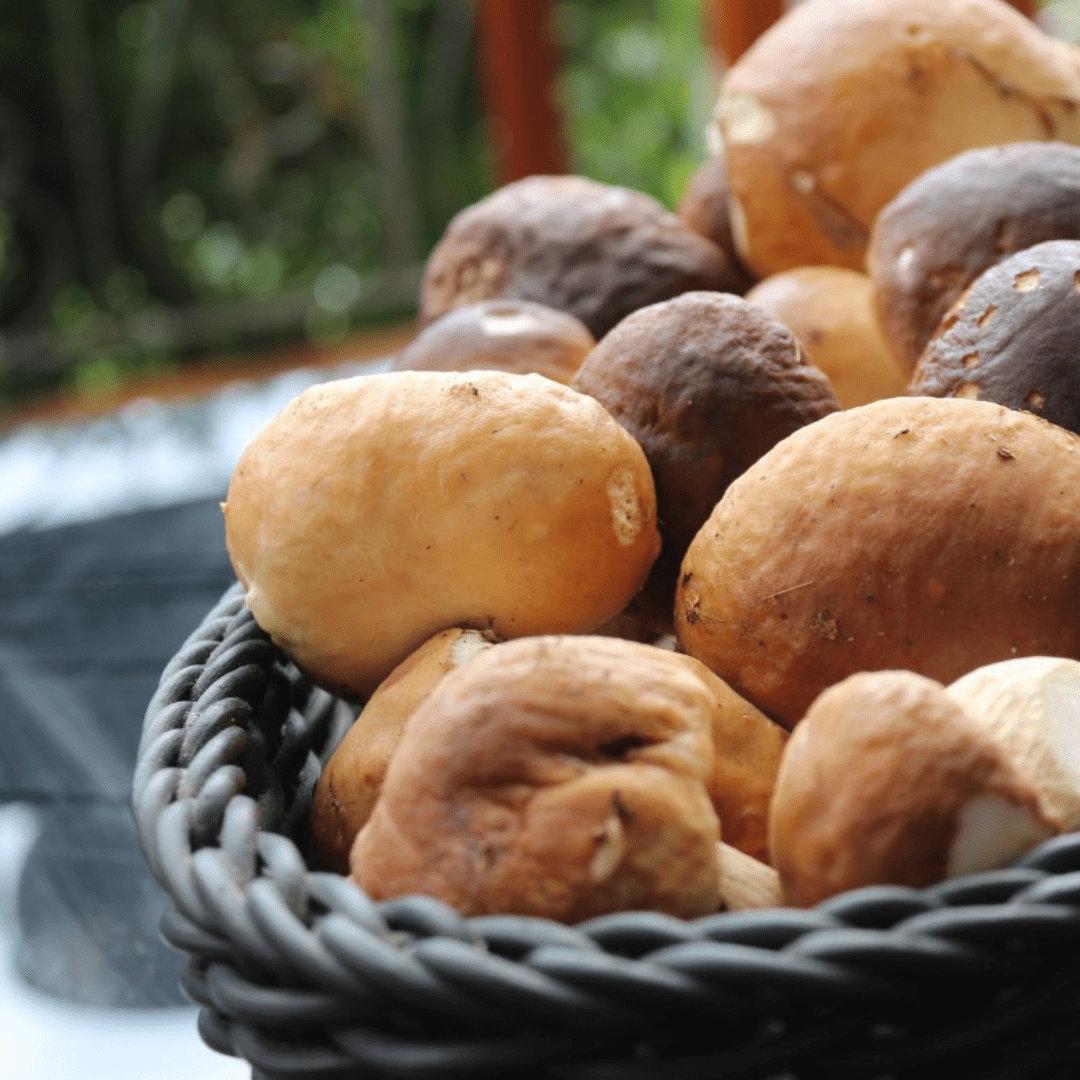 Porcini Mushrooms | Funghi Porcini
I have to be honest, I've never been a mushroom lover. However, Porcini are such a seasonal Italian delicacy in the fall, I felt like it would be sacrilege if I didn't try them. Turns out, I was surprised to find out how much I enjoy porcini! If you are a mushroom lover, you will definitely love these. If you aren't, I urge you to try them- with a different taste and texture they make every dish they come in contact with very special.
Here are some Porcini dishes to watch for when you are visiting Italy in the fall:
Risotto with Porcini
Tagliatelle with Porcini
Bruschetta with Porcini and sometimes other ingredients
Soup with porcini & local beans and vegetables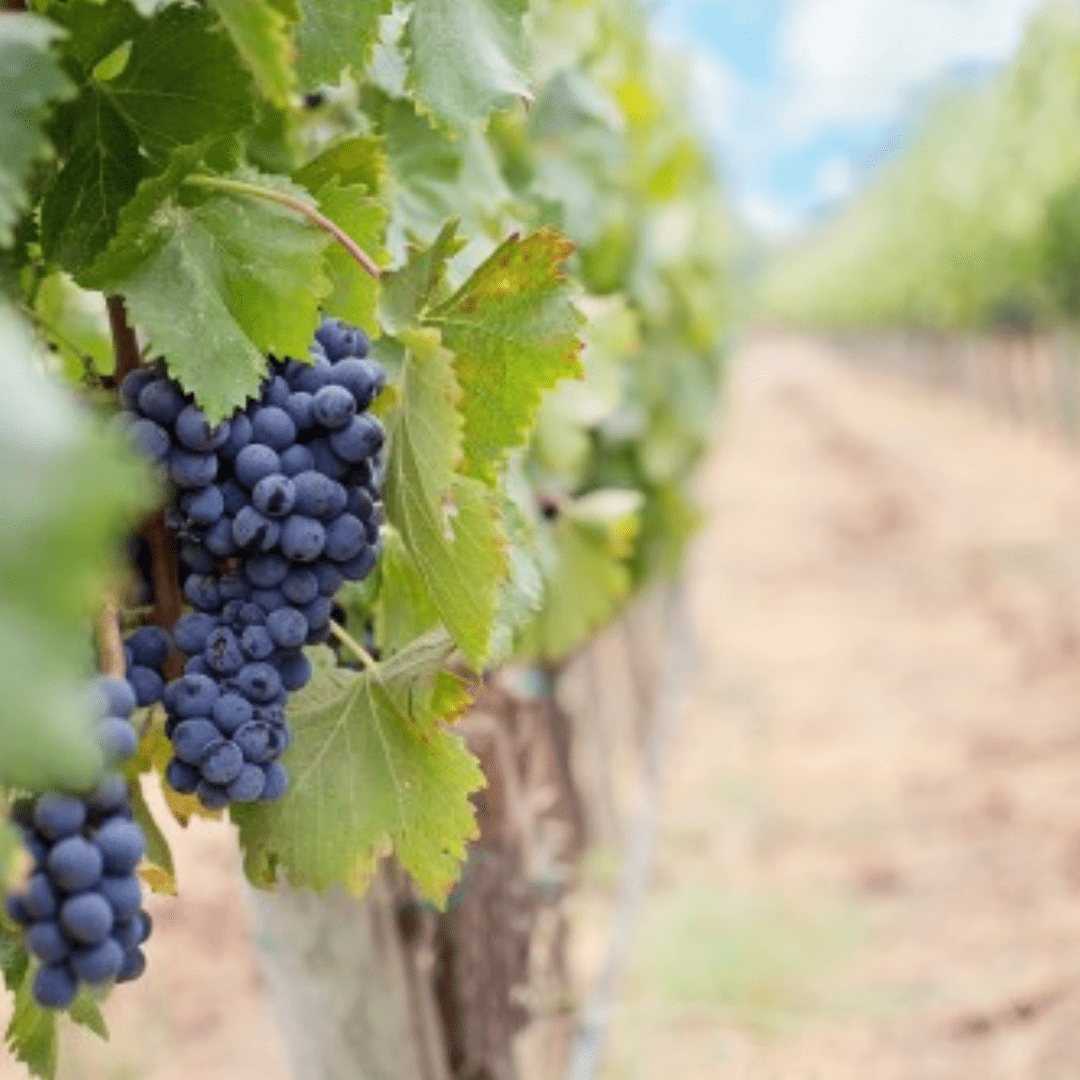 New Wine | Il Vino Novella
The grape harvest is in the fall, and with it many good things come to the table. The new wine is worth a celebration alone, and then you have things like schiacciata con l'uva (a Tuscan flatbread with grapes that is only around for a few weeks and is delicious!)
​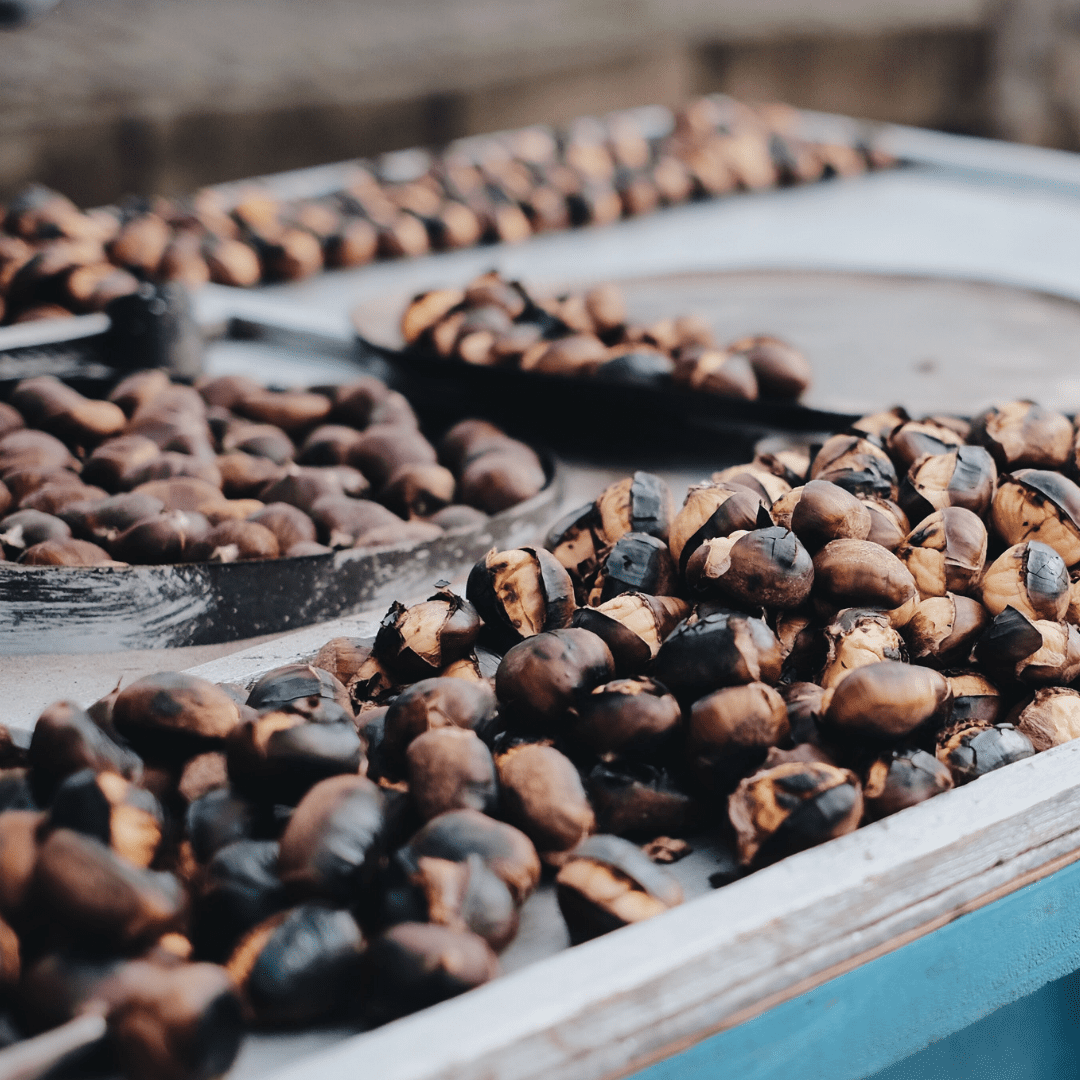 Chestnuts | Castagne
Everywhere in Italy in autumn you will see people roasting chestnuts and selling them in the streets. I LOVE the smell, the texture of roasted chestnuts is not my favorite, but I love them in breads, baked goods, soup and other dishes. You can buy chestnuts, chestnut flour and chestnut roasting pans at most Italian grocery stores in the fall.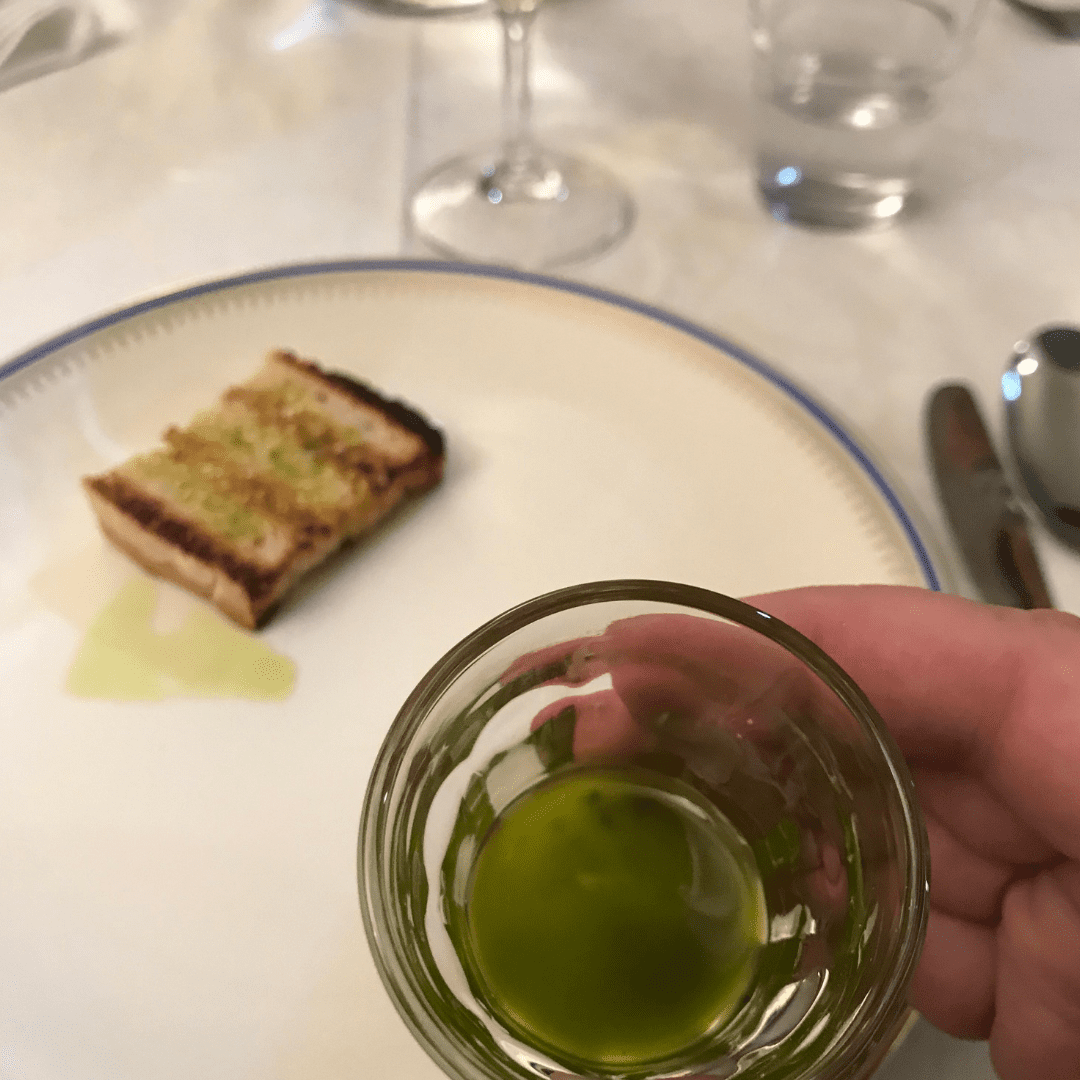 New Olive Oil | L'Olio Nuovo
​
New olive oil is a revelation. It is nothing like the mass produced olive oils sold in the USA. Fresh and bright and full of body, spice and flavor- it will transform anything you drizzle it on. My favorite way to enjoy it is over toasted bread rubbed with a clove of garlic and sprinkled with coarse salt.
Part of my time in Italy this month will be spent celebrating the Olive Harvest. I'll be sharing photos & stories over on Instagram, and you can find the details here if you'd like to join us next year.
Italy Travel Planning: Quick Resources
Find your perfect place to stay:
Explore tours & experiences:
Getting around:
ItaliaRail: explore train routes & prices

Auto Europe: car rentals in Italy
Smitten Italy Travel Resources:
pin it for later!