3 Quick Thoughts on Solo Travel in Italy

Solo Travel- Is it for you?
I wasn't sure, but after being married for over 20 years and almost always going on trips with my husband and kids, I recently took a solo trip to Italy alone for 3 weeks.
I've traveled alone plenty of times, and have always considered myself a strong, independent woman. The planning & anticipation were great fun, but when it came right down to it the day before I left, I admit I was a little nervous about being alone for so long.
While I didn't end up truly alone the entire time, (I was visiting friends and working) I did have a lot of alone time- and even though it had a few ups and downs, it was a glorious trip. As crazy & cliché as it may sound- I learned so much about myself.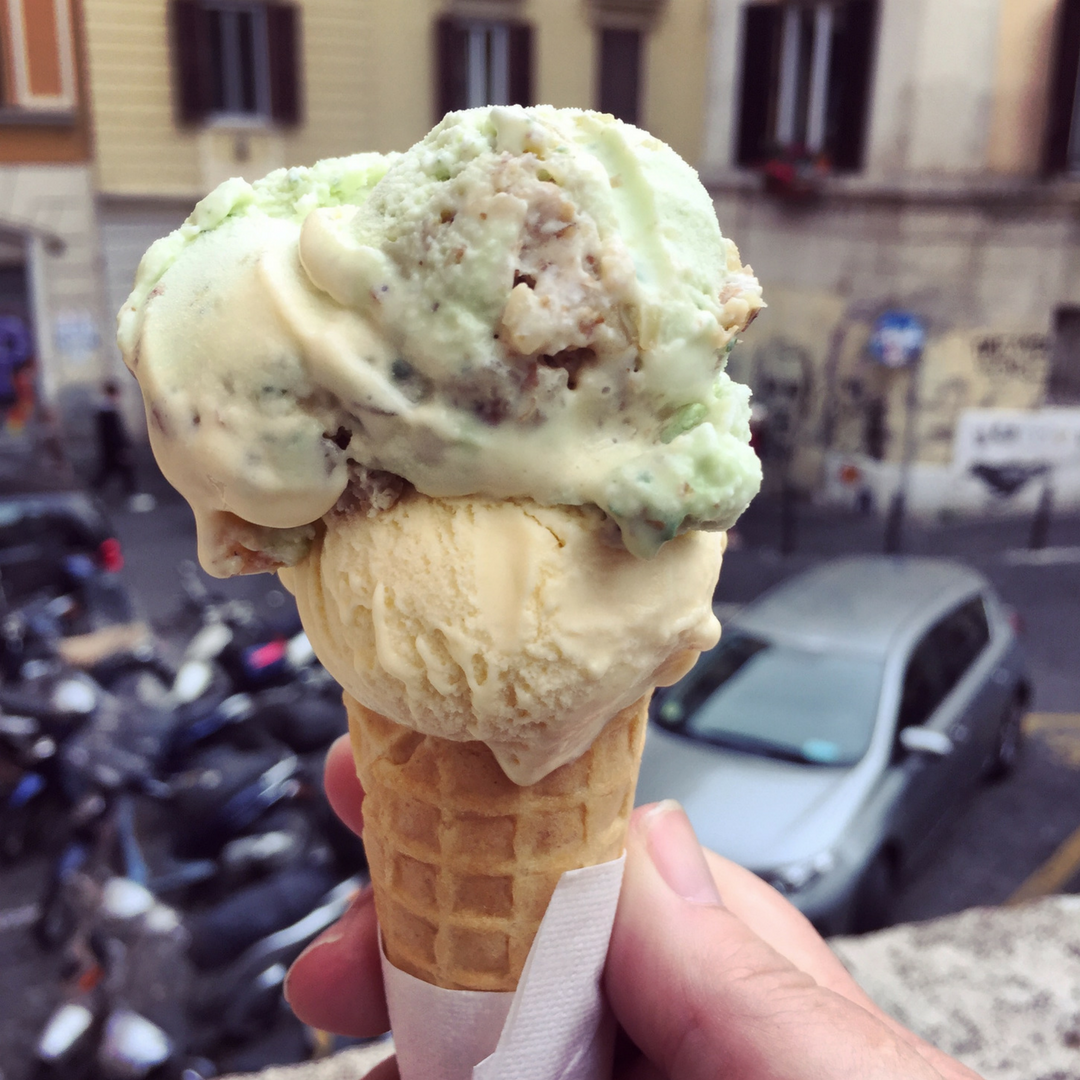 Here are a few things I discovered about myself during and after my trip.
I LOVE the freedom of traveling alone.  It's liberating being only in charge of yourself. To wake up and think, what do I want to see, do, eat today? Such a gift! When you are a parent, or traveling with friends, sometimes you feel responsible for herding everyone through the day. Traveling alone gives you the flexibility to make plans, or not. To sleep in, or get up early and walk the streets while the city is waking up. To stop in a Piazza and have a drink and watch the world go by.  Without travel companions to distract me, I was forced to focus on each detail and every moment was memorable, because I could truly live in the moment.
I surprised myself.  Traveling alone pushes you out of your comfort zone, in the best possible way. After being back in the US for over a year, and "out of practice" I was a little worried about feeling like a fish out of water while traveling in Italy. I was thrilled to realize after my jetlag wore off, I felt really comfortable and confident, and as the trip went along that feeling grew.  I made a lot of new friends on this trip, which was really fun- (not always the norm when I am traveling with my family.) I enjoyed pushing myself to explore new places and try new things, while at the same time loved revisiting old favorites. It was a great mix for me personally.
Meals are meant to be shared. Before and during the trip I wasn't too stressed about eating alone, but at the end of the trip I felt strongly about the joys of sharing a meal with someone. It's just not the same eating alone. Because this is a passion I share with my family and many of my friends, it wasn't as fun going out for dinner alone in Rome- I still enjoyed every bite- but as the great saying goes…
It's so much more friendly with two…  A.A. Milne.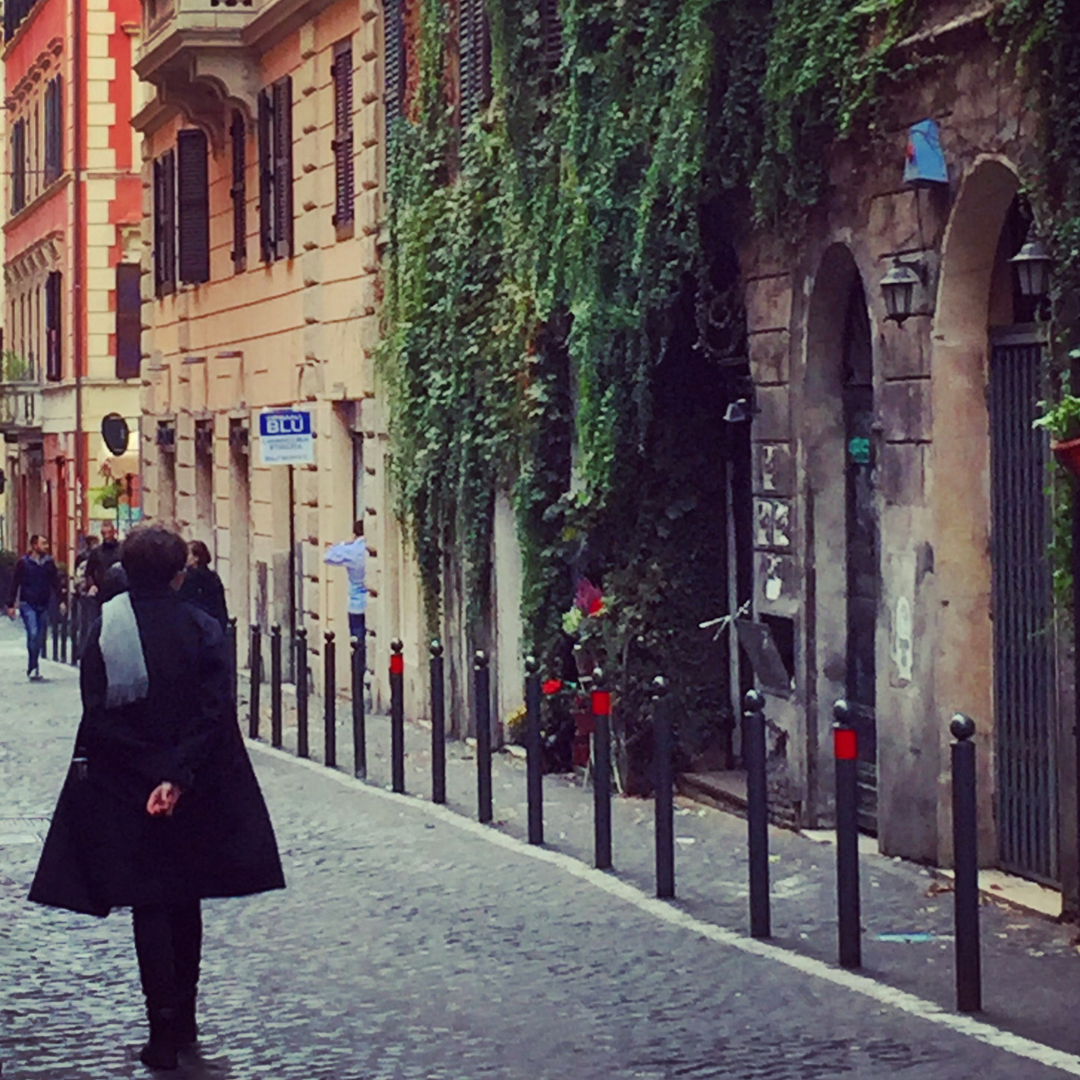 What I will now do, forever and ever amen.
1. |  I loved getting home and seeing my people. I missed them and still love traveling with them. But my eyes are opened to a new realization. Now, no matter who I am traveling with, I will spend a day or a minimum of a few hours alone. And I won't feel guilty. (that's the key right there…)
2. |  I will take the time to do the things that made me happy on this trip- taking photos, wandering down streets that caught my eye, stopping for coffee, going into every food shop & bookstore I came across and making time to write a little bit about my day in my journal each night. Having little to no agenda other than where I want to eat or drink.
3. | This was my first longer solo trip. I'm sure it won't be my last. But now that I'm back, I feel more comfortable knowing I can embrace both types of travel. I enjoy planning trips with my friends and family, but now I know I can also look forward to my next solo adventure and see where the days take me.
What about you? I'd love to hear your experiences with solo travel. Do you have tips, ideas or stories to share?
Pin it for later!