In Search of Slow Travel… (Come to Umbria with Us!)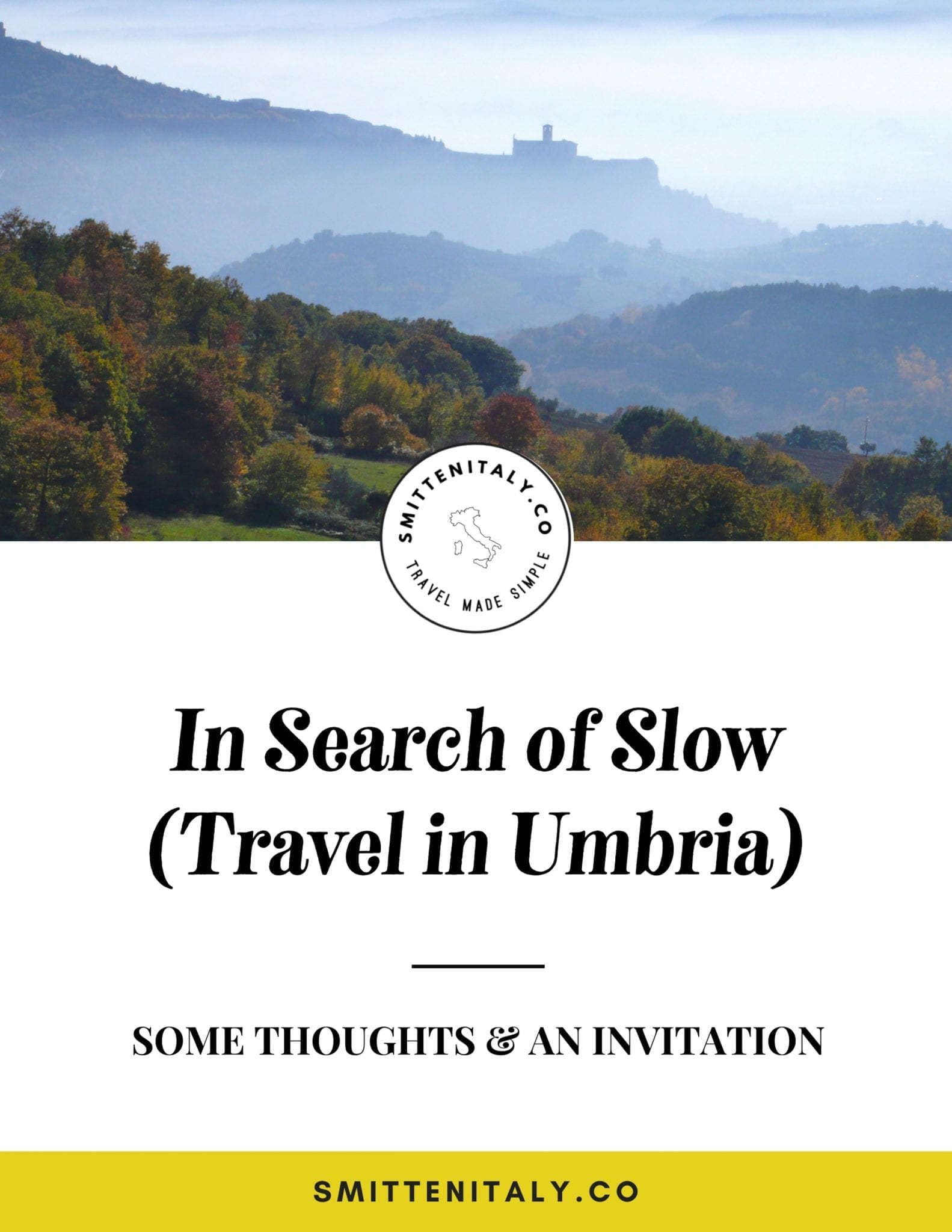 One of the things I realized very early on in my exploring of Italy is that I am a slow traveler at heart, and by nature. I want to meet people, learn about my food, and maybe even pretend I've been adopted by a local family…
What is Slow Travel?
Pretty much what it sounds like- taking your time and diving deeper into wherever you are traveling and getting to know the people, place, food, customs.
Slow travel does not mean you don't want to see important sights- but your mindset is shifted and you aren't out to "Conquer" your destination with a huge checklist of "must see" things.
Your focus is on experiencing, and using all your senses to soak in a place.
I am thinking about how much I am looking forward to sharing some slow travel moments with you in Umbria soon. Let's imagine that Slow (Umbria) is a noun. And what follows is a love letter of sorts to "Slow Umbria."
Come breathe, taste, hear and feel Umbria in Autumn.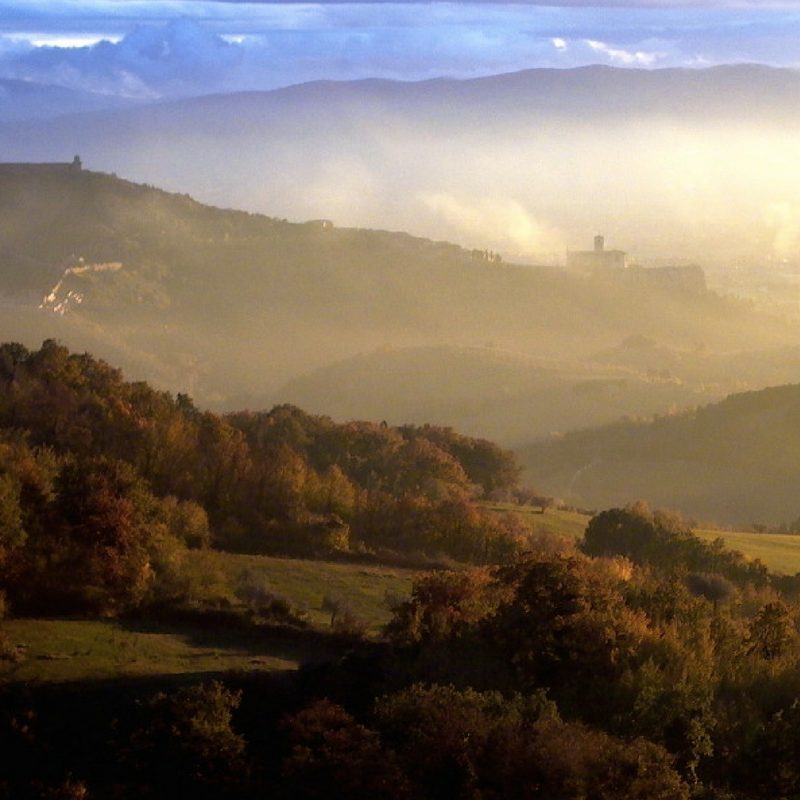 Slow smells like wood fired ovens and charred hunks of bread rubbed with garlic and doused with spicy green olive oil. Of the best espresso you can imagine, dark and smooth to begin your day.
Slow sounds like a pot of ragu burbling on the stove. Like the crunch of leaves as you walk through a chestnut forest in search of truffles. It sounds like the laughter of new friends around the table and the sweet sound of church bells ringing in the distance.
Slow tastes like a glass of Sagrantino wine, bold and jammy & filled with history and spice. It tastes like freshly rolled homemade stringozzi pasta covered in cinghiale ragu or shaved truffles.
Slow feels like a moment frozen in time. A moment where you can breathe in the ancient cobblestone streets, the glorious basilicas and humble village churches, explore the family owned shops and learn from local artisans. Slow allows you to take the time to let the history of this place seep into your soul.

Slow is Umbria, at its most beautiful, delicious, authentic self.
Slow down. Come breathe, taste, hear and feel Umbria in Autumn. We are going again in October, just in time for the Olive harvest.
It's going to be amazing and I can't wait to share it with you.
(Read about our Tours Here and Here)
Pin it for later!