The *magical* Italian potatoes that changed everything.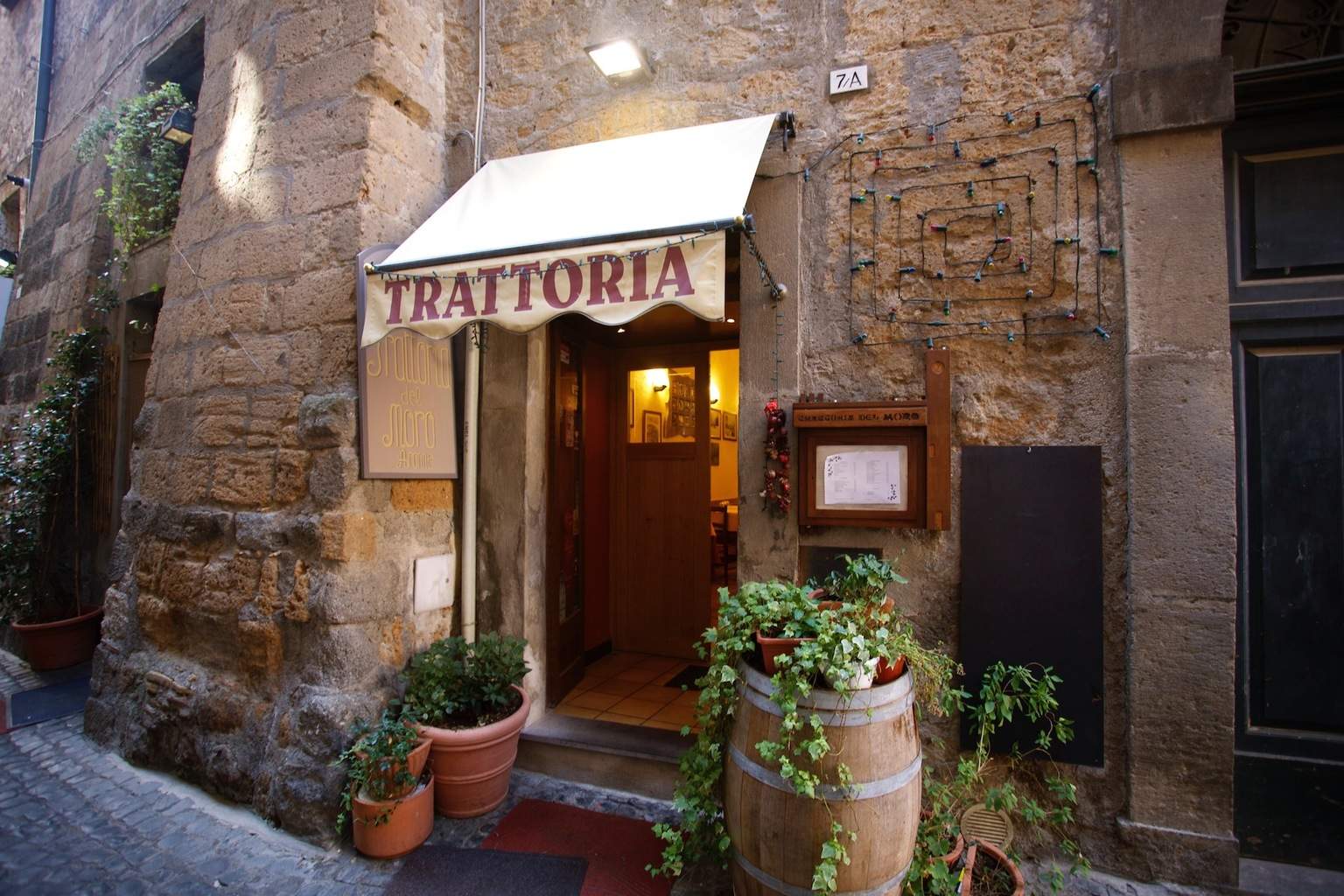 Never in my life did I think I would look forward to ordering the same thing over and over at a restaurant.
But when we moved to Italy with our kids a few years ago, (10 and 13 years old at the time) we discovered that this was a game they were totally up for. We traveled a lot while living in Europe, and while at first the trips were so exciting and fun and full of adventure- the kids grew weary of our urge to travel every spare moment. Can you believe that?! Crazy talk, I know.
What started out as a random lunch order in Umbria, began a Europe-wide tradition that we all looked forward to each and every trip.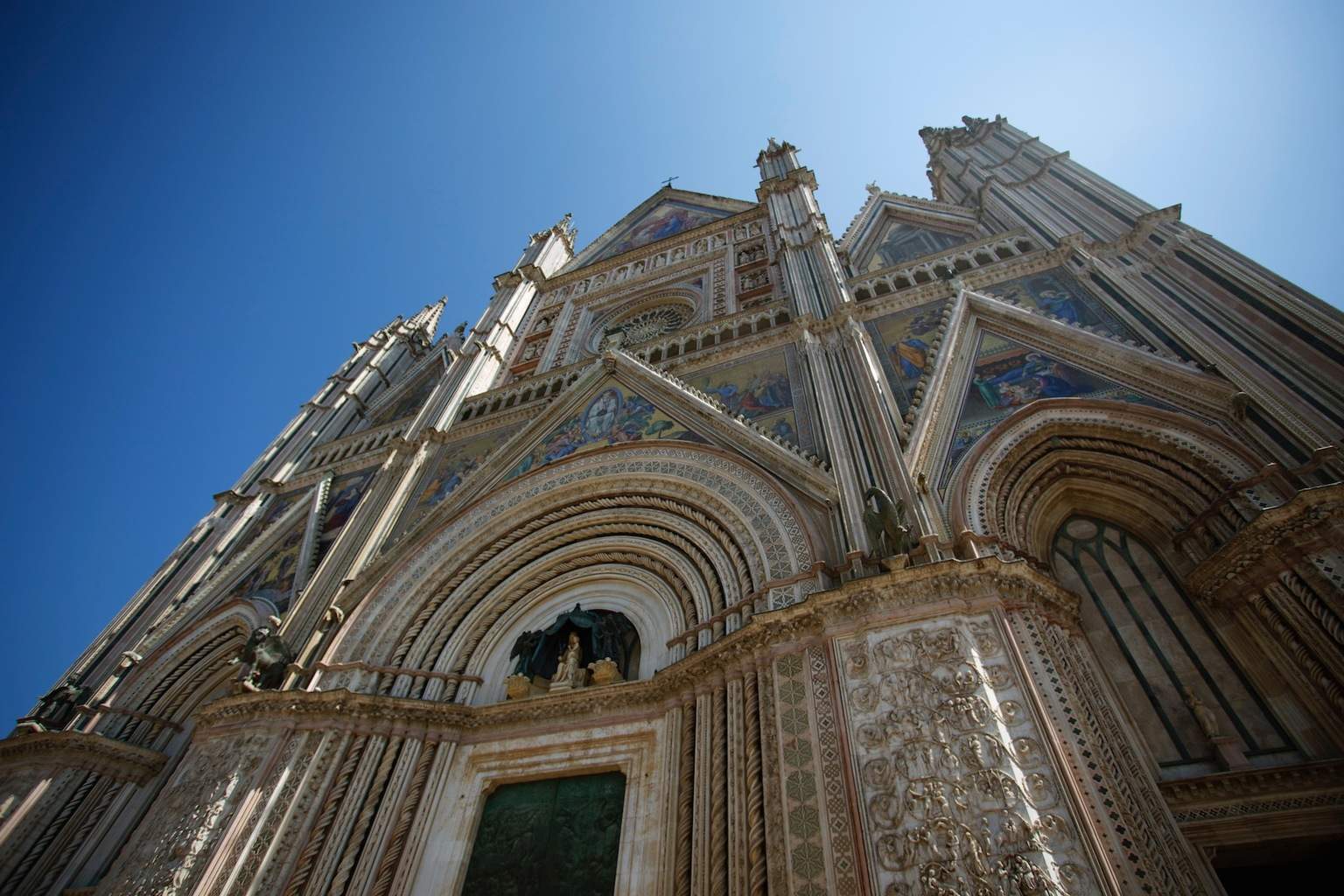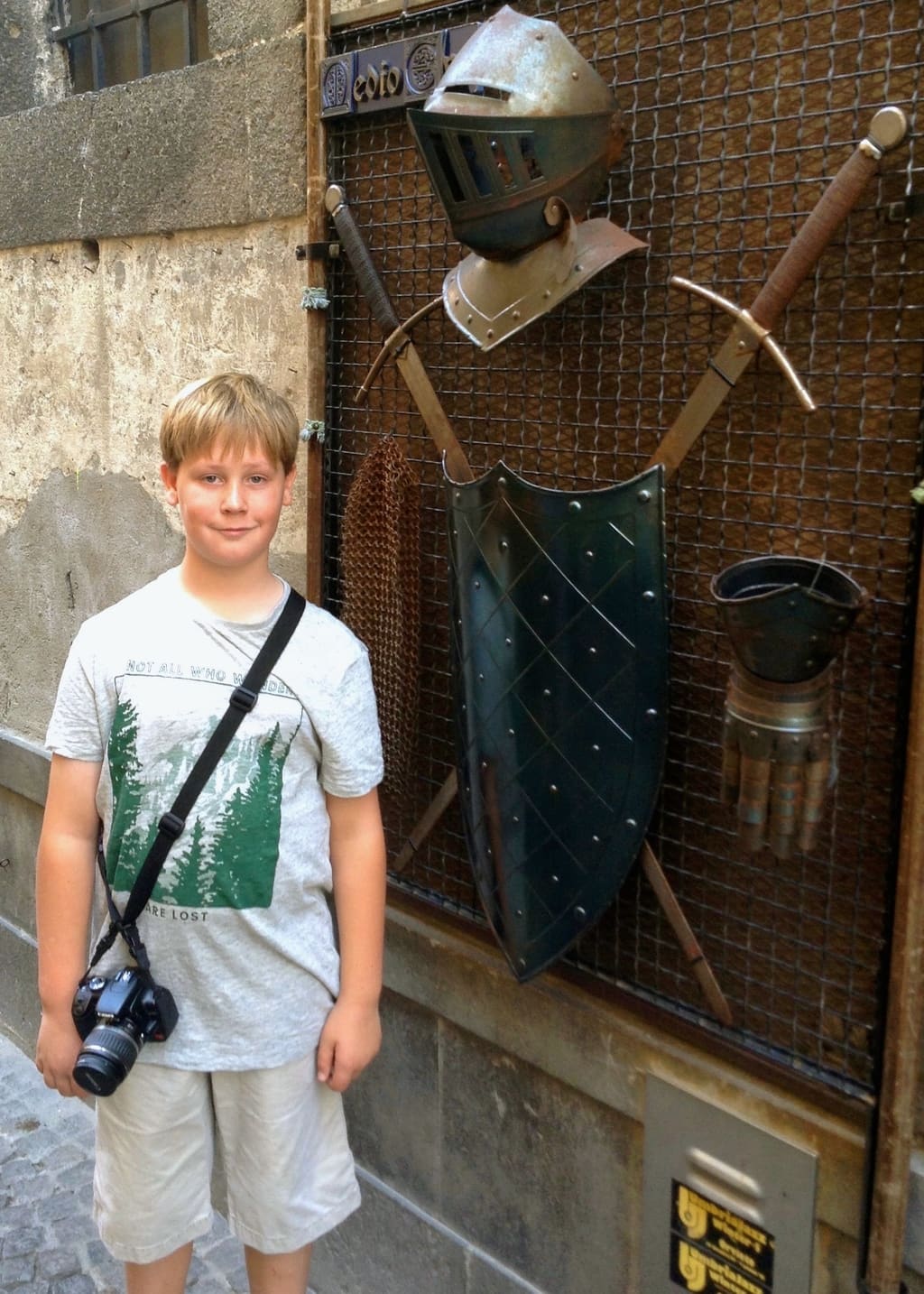 One day at lunch at in Umbria, my son ordered steak and a side order of "patate arrosto con salvia" (roasted potatoes with sage). Little did we know that these would end up being the infamous "magical" potatoes that we still dream of to this day. Poor Ben, we all loved them so much that we ended up getting another order because we unapologetically ate the child's potatoes. We couldn't help it.
What is it about these potatoes? I still can't figure it out.  They were perfectly crispy-crunchy on the outside, fluffy inside and seasoned with just the right amount of salt and sage.
All others have paled in comparison. True Story.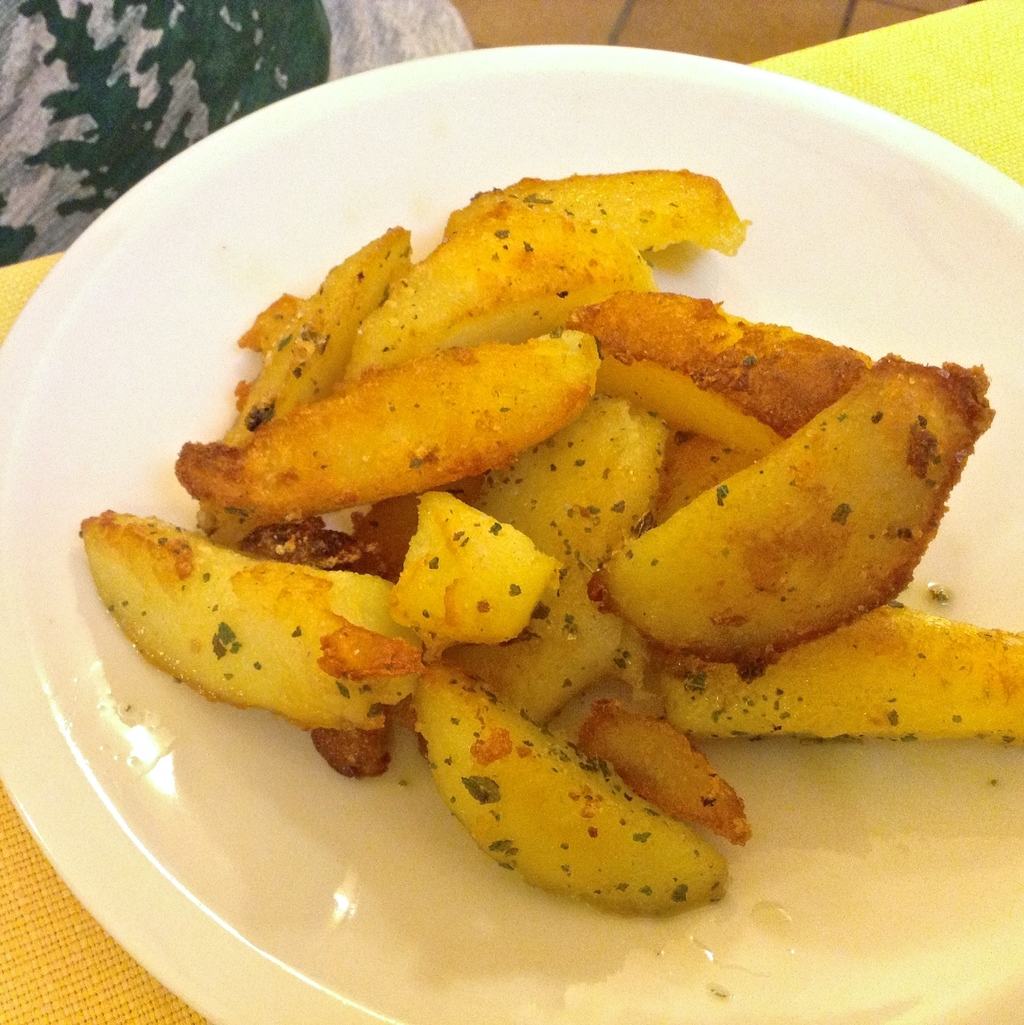 After that day, everywhere we traveled in Italy if there were roasted potatoes on the contorni menu, you better believe we would order them and compare.
I think it's pretty funny that the family from Idaho found Magic potatoes in Italy. I also LOVE the fact the that simplest of dishes can create lasting memories.
We never found ones as good as those that day in Orvieto, not for lack of trying. It became a fun tradition as we traveled and ate our way through cities and villages all over the country- someone would order the potatoes and we'd all taste and rate them.
We went on to do this with other items too- picking a local dish and tasting it at every restaurant we went to. You know, just for comparisons sake 😉 In Santorini it was the tomato fritters, in Salzburg the goulash, in Ireland someone would always try the fish and chips, in Sicily we couldn't resist trying every arancini that we laid eyes on. Again- it's all research, right?
We discovered it was another way to engage the kids and teach them that travel is not all about checking off a list of famous things to see, but to experience the food culture and embrace where we were simply by tasting.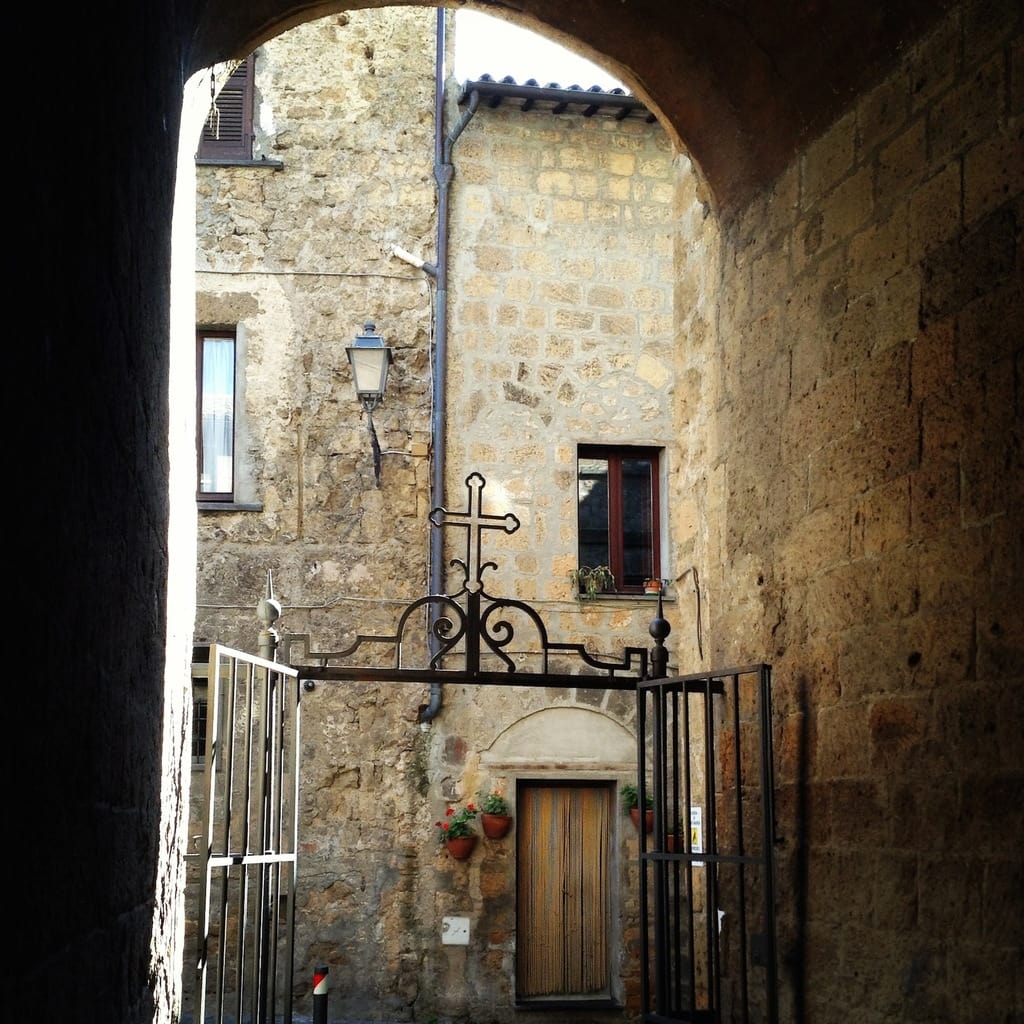 So, next time you travel, whether with kids or without- I challenge you to pick one small thing and order it wherever you go. It's such a fun way to connect with the city you are visiting, and it makes for great reminiscing and sometimes even friendly family disputes!
Most kids can be bribed or coaxed through a long travel day with gelato, but I bet I could totally get the kids to go back to Italy to continue our roasted potato quest… until then, here's my latest favorite way to make potatoes. Not at all like the Orvieto ones- but delicious none the less. This is basically a non-recipe- thrown together in just minutes. It's really foolproof.
Buon Appetito!
Heather
P.S. – Traveling to Umbria and want to try the magical potatoes out for yourself?
Go Here > > Trattoria del Moro Aronne
Also: Orvieto is so very lovely. A town worth some time exploring for sure. We only spent a day there but absolutely loved it, and would return in a heartbeat.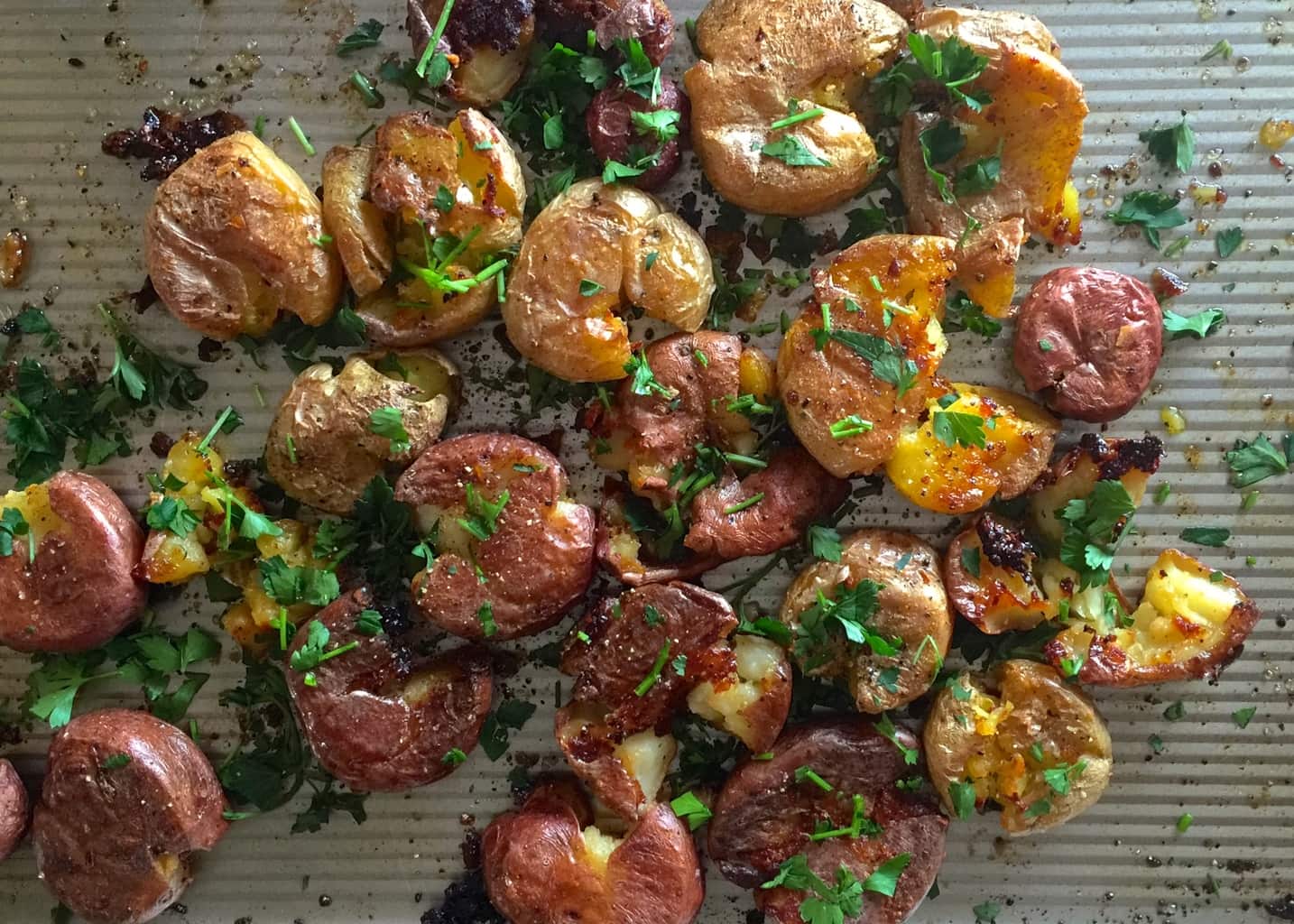 Print
Crispy Smashed Roasted Potatoes
These potatoes are fabulous with brunch or dinner. Serve them piping hot out of the oven, or at room temperature if that's more your speed. Use any and all fresh herbs- the more the merrier. Dress them up with grated parmesan and lemon zest if you are feeling fancy!
Total Time:

55 mins

Yield:

6

1

x
2

lb

. Petite Red or Gold Potatoes
Olive Oil
Coarse Kosher Salt
Cracked Black Pepper
Freshly Chopped Herbs (flat leaf parsley, rosemary, oregano or sage are all wonderful)
*optional- grated parmesan cheese & lemon zest
Instructions
Heat oven to 400 f.
Rinse and scrub potatoes and put on a large sheet pan that has been drizzled with olive oil.
Bake for 20-30 minutes or until just fork tender.
Pull pan out and turn oven up to 500.
Smash each potato with a potato masher or bottom of a mason jar, keeping the potato intact but smashed.
Drizzle with olive oil, salt and pepper and return to hot oven.
Bake 10 minutes, flip potatoes over. (so they get crispy on both sides)
Continue baking and check after 10 minutes or so until they are as crispy as you like.
Pull out of oven, drizzle with your best olive oil, S&P and abundant fresh chopped herbs and cheese/lemon zest if using.
Serve, making sure to scoop up all the crispy bits!
Notes
*It's pretty much a sin to not use your best olive oil for drizzling over the finished dish.
Author:

Prep Time:

5 mins

Cook Time:

50 mins

Category:

Sides

Cuisine:

American
Pin it for later!