One Perfect Day: Positano with Browsing Italy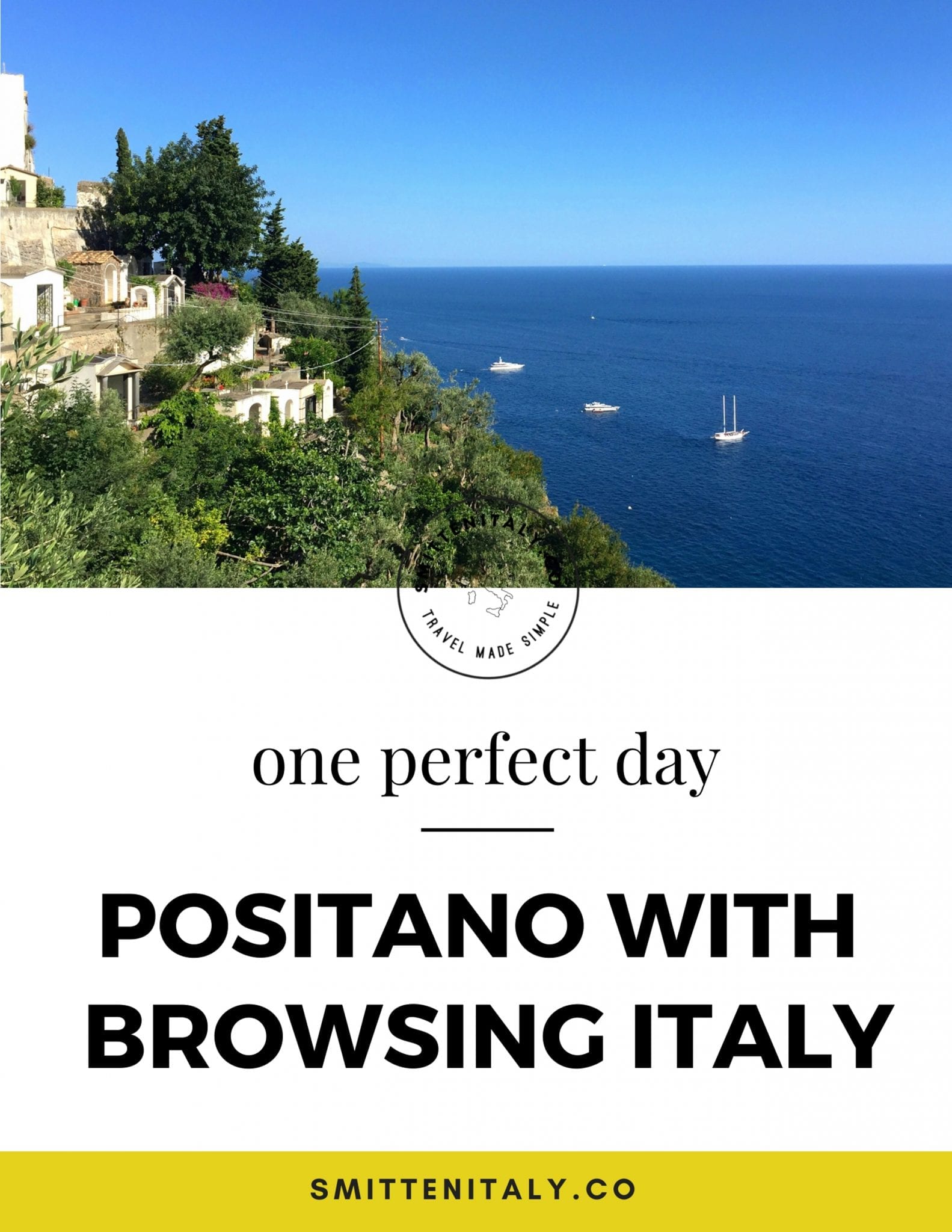 Welcome to One Perfect Day where I'll be chatting with my favorite writers & friends from cities all over the world. They'll share a glimpse of what a perfect day in their city would look like- including their favorite places to see, shop, wander and most importantly- where we should eat! Such great information to feed your wanderlust, or tuck away for future travels.  
This month, I'm so happy to introduce you to Diana Simon, who runs the most amazing website for Italy Lovers, Browsing Italy and lives in Rome. She also has a home in Positano, and today she's sharing all her Positano secrets with us!
ONE PERFECT DAY IN POSITANO WITH DIANA SIMON, (CREATOR OF BROWSING ITALY)
I've lived in Rome for over a decade. While I love sharing things on all things Italy, I also teach and manage the social media accounts for a several travel related providers.  
Browsing Italy is a travel website featuring unique and personal stories. Readers regularly use the site as a source for useful, interesting and inspirational travel information. Articles on the website include places off-the-beaten path, culinary and wine experiences, travel tips, as well as videos and photos from all corners of Bella Italia.
Welcome to our home away from home, Positano.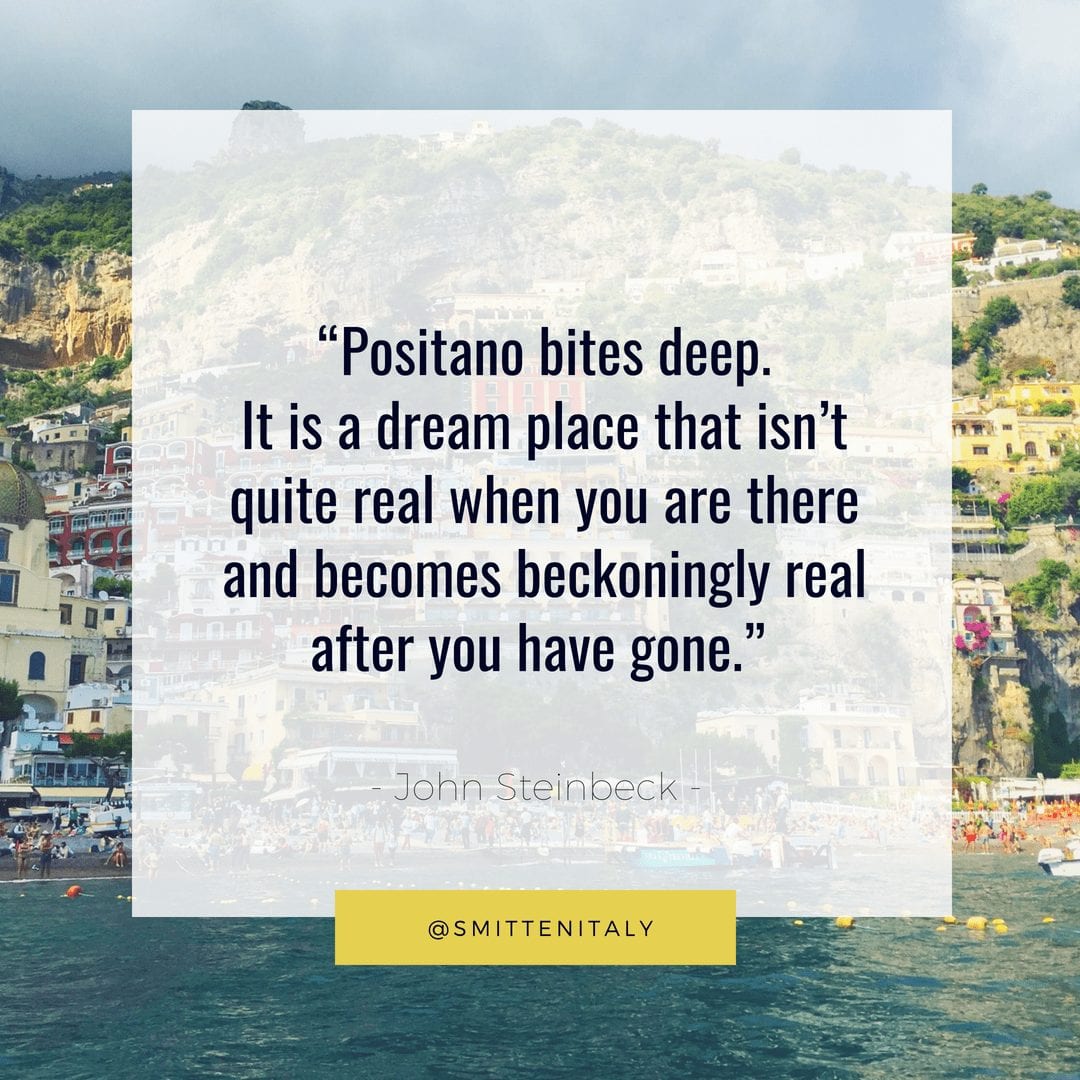 EAT & DRINK.
I have a serious sweet tooth and my favorite stops are mainly for all things sweet. When I'm in Positano, a must-stop for me is breakfast at Buca di Bacco on the main beach. For summer, it doesn't get better than a cappuccino freddo which is coffee granita served with milk, and a pillowy soft brioche.
Some of my other places for local specialties include Torta Caprese from Collina bakery (Via dei Mulini, 30) and Delizia al Limone from La Zagara (Via dei Mulini, 8).

As the rest of the day is often spent on Fornillo beach, we'll grab lunch at Fratelli Grassi, where the family spends every summer.  From their menu, I'd order a caponata – nothing like the Sicilian caponata but rather a bread salad with the juiciest tomatoes, fragrant basil, plump olives, tuna and a generous drizzle of olive oil. Simple yet so mouthwateringly delicious. It's either that or should anything interesting on their daily specials catch my eyes such as eggplant parmesan, or fried calamari, then it becomes a tough decision.

Before heading to dinner, a lovely and elegant place for drinks is Next 2 (Viale Pasitea, 242) for Spritzoncello and if you choose to have dinner here, you won't be disappointed. 

Another good choice for dinner is Da Vicenzo (Viale Pasitea, 172/178) However, if you prefer something casual, pizza is always a good choice. Our go to pizza place to is Saraceno d'Oro ( Viale Pasitea, 254) where you can either eat in or take-out. 


Where to Eat:
Buca di Bacco  Spiaggia Grande (Big Beach)
Collina Bakery Via C. Colombo, 1/3
La Zagara Via dei Mulini, 10
Fratelli Grassi  Via Fornillo, 70
Da Vincenzo Via Pasitea, 172/178
Saraceno d'Oro Via Pasitea, 254
Next 2 Via Pasitea, 242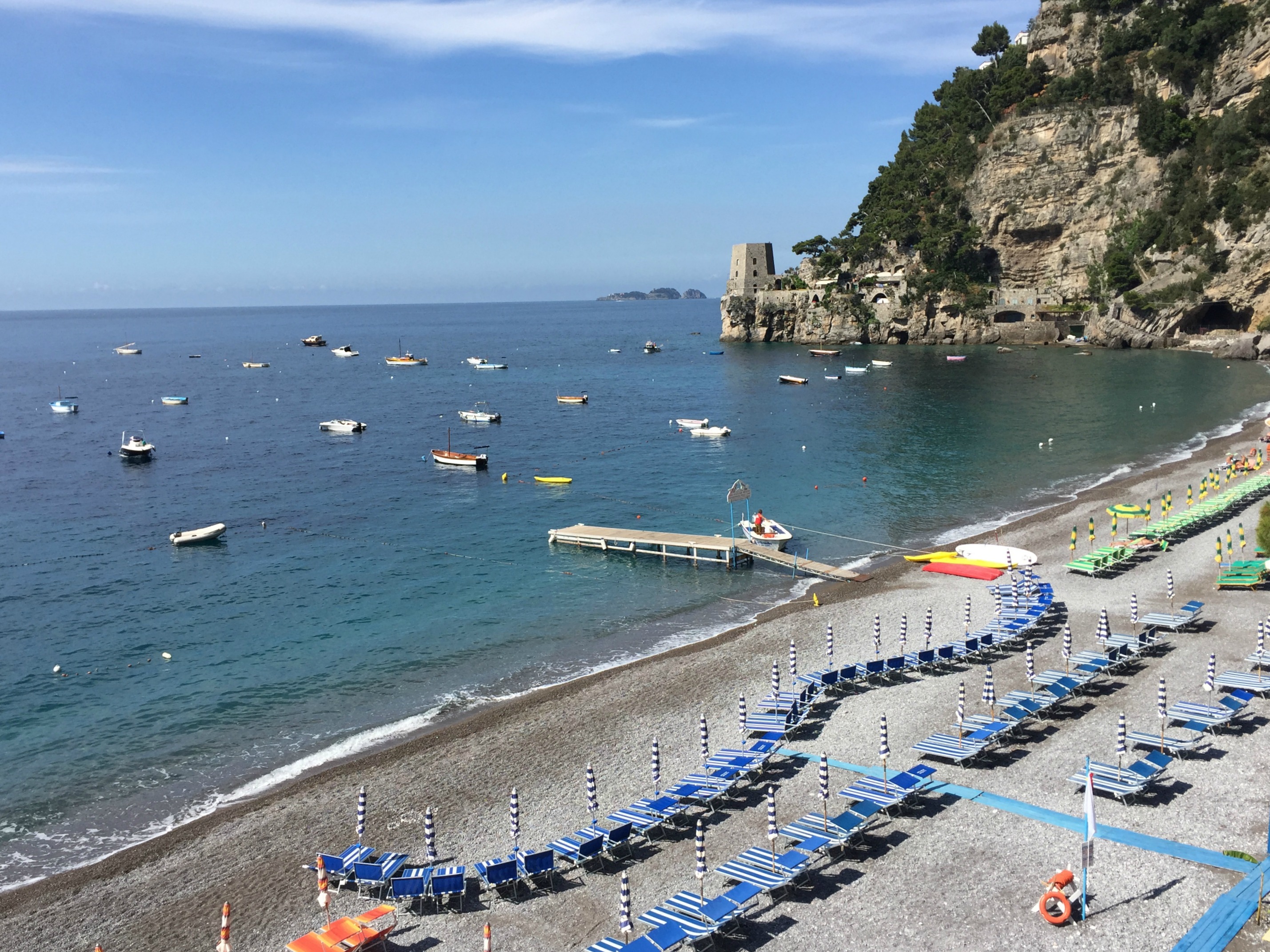 WANDER.
Our house in Positano is in the Fornillo neighborhood. It's far enough from the crowds yet an easy walk to Fornillo Beach as well the main beach in town, where you'll find all the action. Most of the restaurants I have mentioned such as Next 2, Saraceno d'Oro and Da Vincenzo are in this neighborhood.
One of the best ways to discover the area is just to wander alleys and go where the stairs take you – sometimes to a dead end. But that's the fun of Positano.
When in Positano, most stay in the area between Piazza dei Mulini and Spiaggia Grande. However, head further up to Liparlati where the views are spectacular. You can also take the bus to Montepertuso and Nocelle, and for those who are more adventurous, a hike along the Path of the Gods.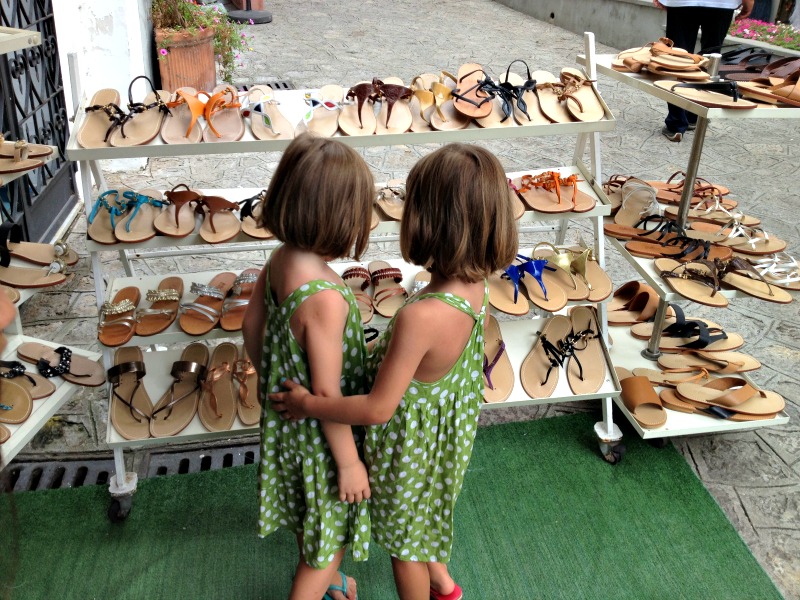 SHOP.
For a small town, there is plenty of shopping to do in Positano. Many stores lining the street leading down to Piazza dei Mulini offer you a glimpse of Moda Positano (Positano fashion), usually made of linen. 

And then there are Vietri ceramics. It takes all my willpower to resist buying ceramics every time I'm in Positano. There are plenty of shops selling these handmade ceramics items and these are two places where I usually buy them: the shop across from the Mandara parking and the one of Via Cristoforo Colombo just behind Le Sirenuse hotel.

Another favorite thing to buy in Positano is handmade sandals. I often get mine at La Botteguccia (Via Regina Giovanna, 19) as the present owner, Dino, who took over the business from his father, is a long-time friend of the family. Here's a video to show you how he goes about making these custom-made sandals.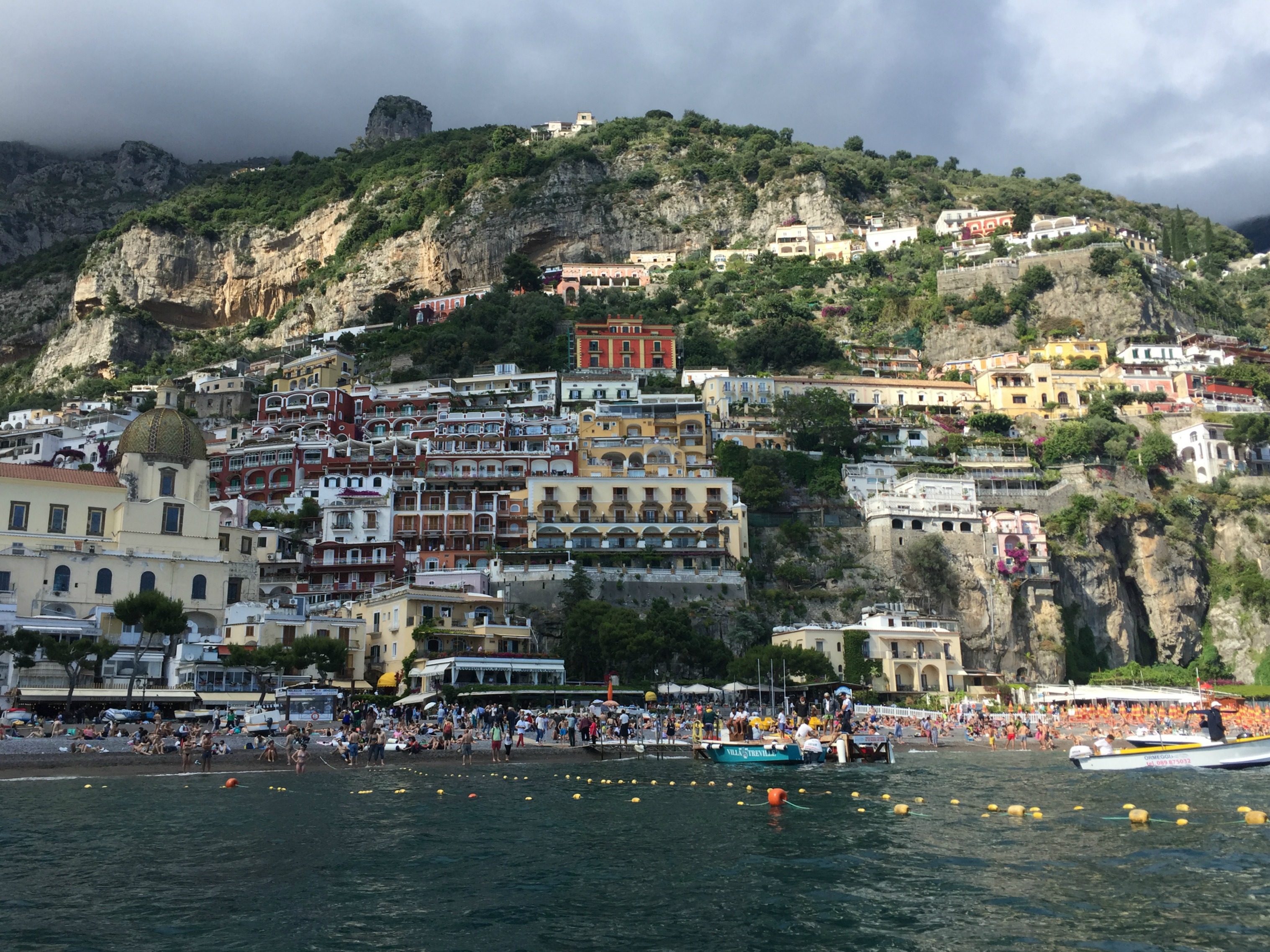 STAY.
Hotel Marincanto (Via Cristoforo Colombo 50).
This is a family-run hotel and we know the family. However, don't just take my word, check out the excellent reviews they get. Even in Positano, I often overhear their guests on the beach raving about their experience. 
Here are more resources on places to eat and stay in Positano:

A Different Experience in Positano, Amalfi Coast
Weekend in Positano, Amalfi Coast – Snapchat Stories
Merry Feast Amalfi Coast Pinterest Board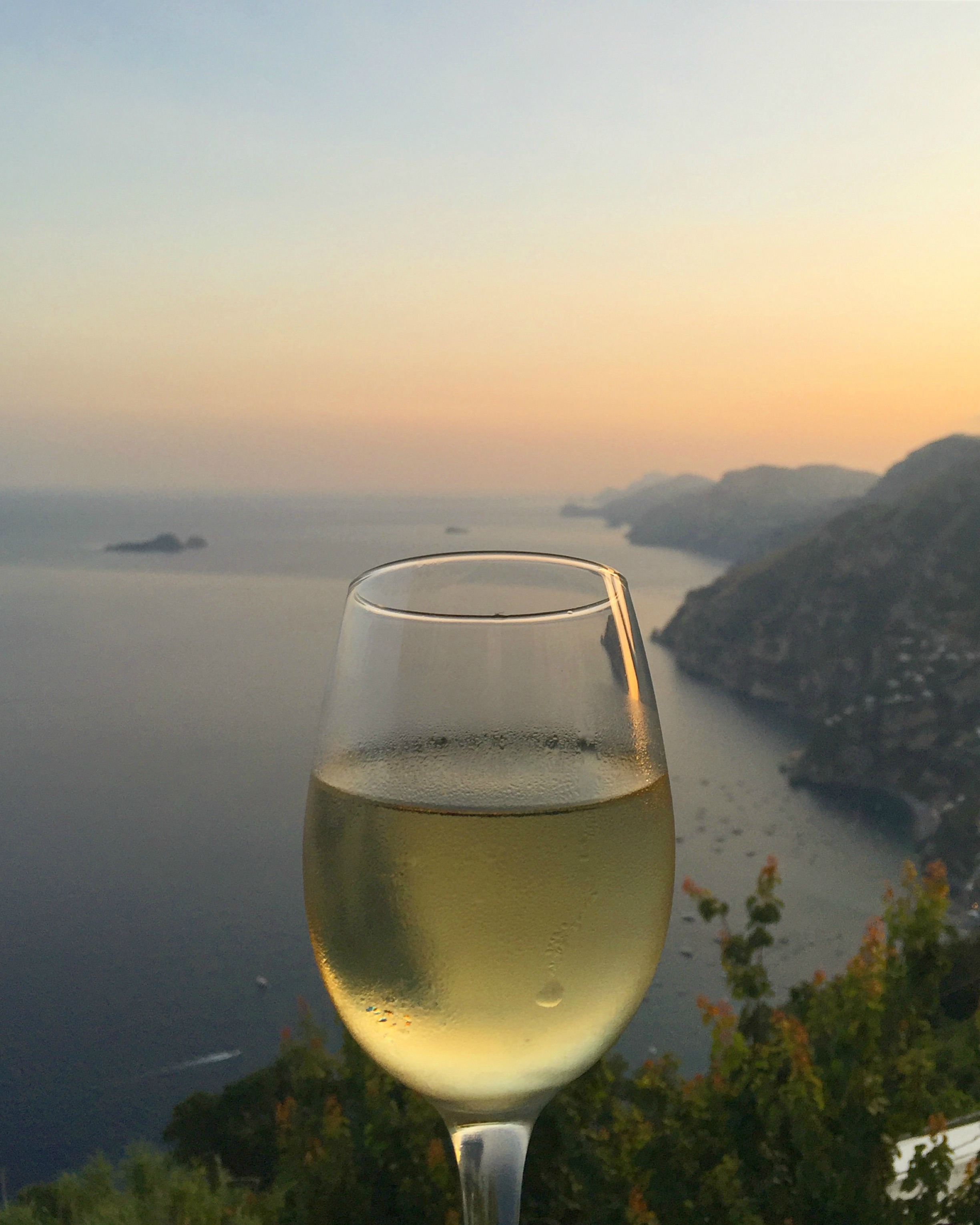 Grazie, Diana for sharing all your favorites with us. I think I can safely say we all feel like heading to Positano pronto after seeing your photos and reading your tips!
FOLLOW ALONG WITH DIANA + BROWSING ITALY OVER HERE:
Facebook | Browsing Italy
Twitter | @browsingitaly
Instagram | @browsingitaly
Website | www.browsingitaly.com
P.S. Want more insider tips? Catch up with more One Perfect Day interviews here.
(All photos courtesy of Diana Simon)
Like this post? Pin it!