Lovely Lodging: The Pasquino Apartment in Rome from Italy Perfect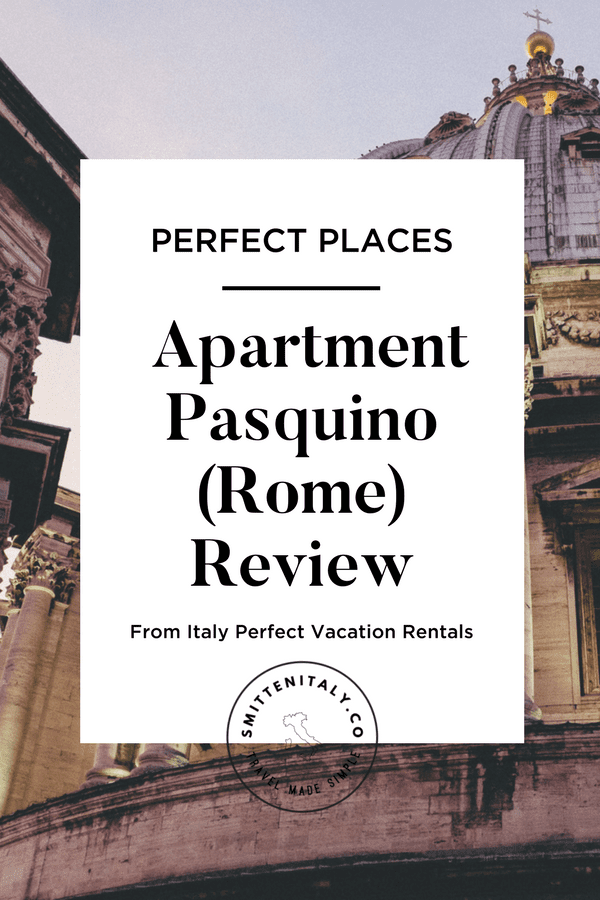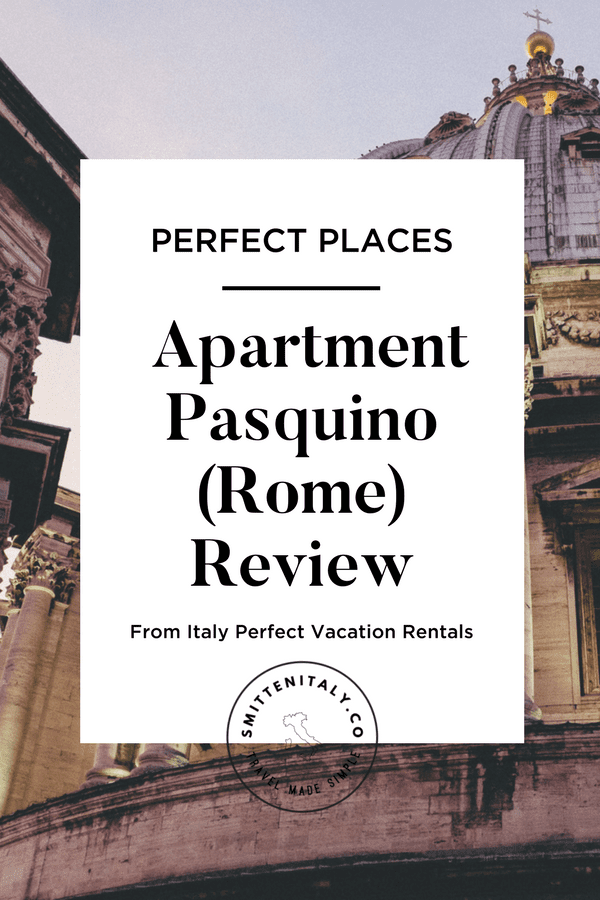 Perfect Places: This is the spot where we share our favorite places to stay in Italy. We adore finding unique and beautiful places to stay, and have been known to plan our trips completely around lodging with gorgeous details.
The Pasquino Apartment in Rome from Italy Perfect
Italy Perfect is a family owned vacation rental company owned by sisters Pat and Lisa Byrne. We first discovered and stayed with them in 2008, and have been so impressed from day 1.
Italy Perfect handpicks short term rentals in 5 Italian destinations. (Currently Rome, Florence, Tuscany, Amalfi, Venice) They look at the whole picture when picking a property to add to their family. They not only look at amenities, furniture & decor but also location and how the surroundings impact the property. They asses noise level, atmosphere, comfort, and quality of beds and appliances. Their attention to detail means you can plan an amazing vacation, knowing they have visited, inspected and stayed at each property they recommend.
After staying in countless Italian lodgings over the past decade myself, I can tell you these details set them apart from other rental companies and I highly recommend them!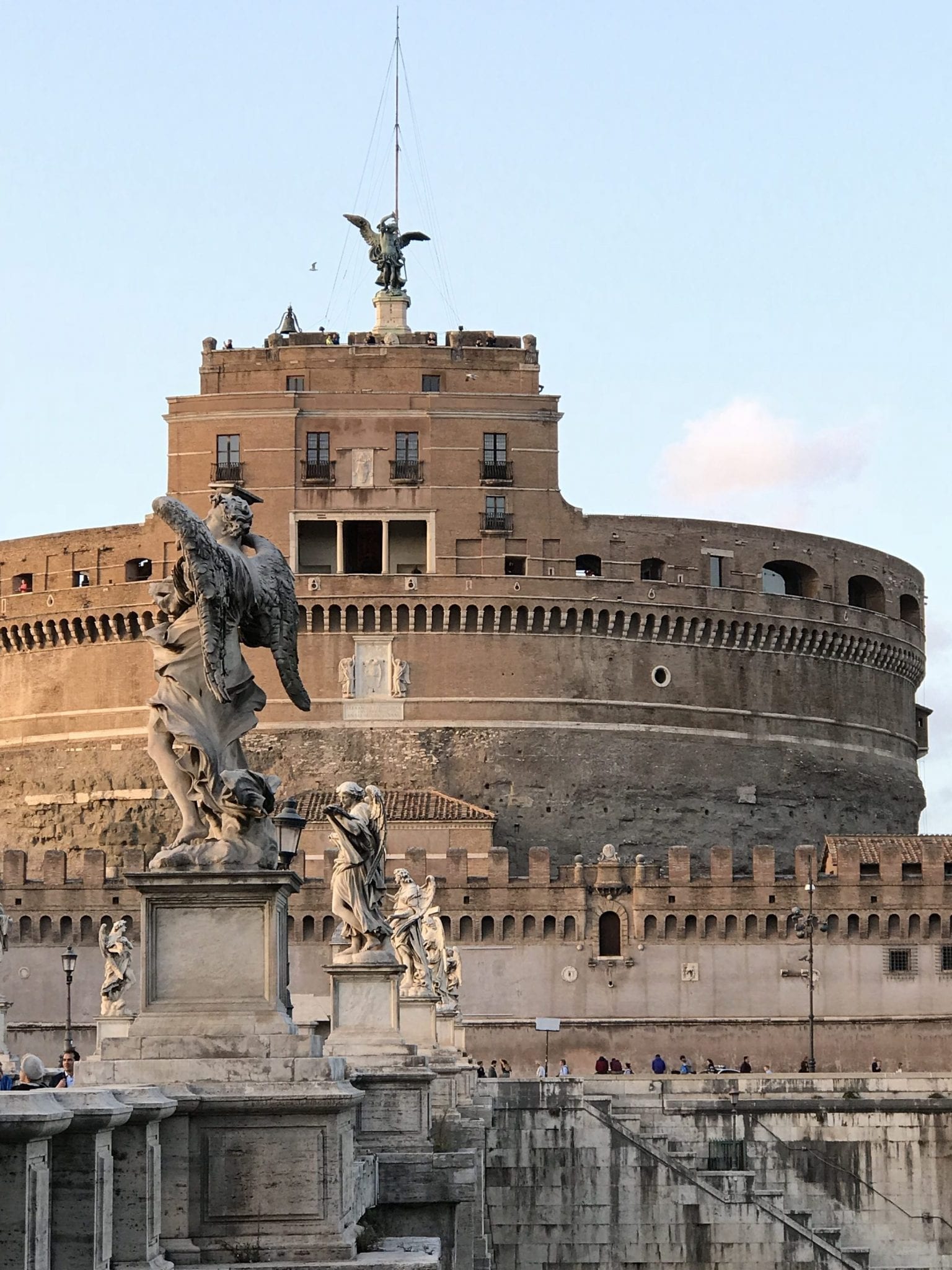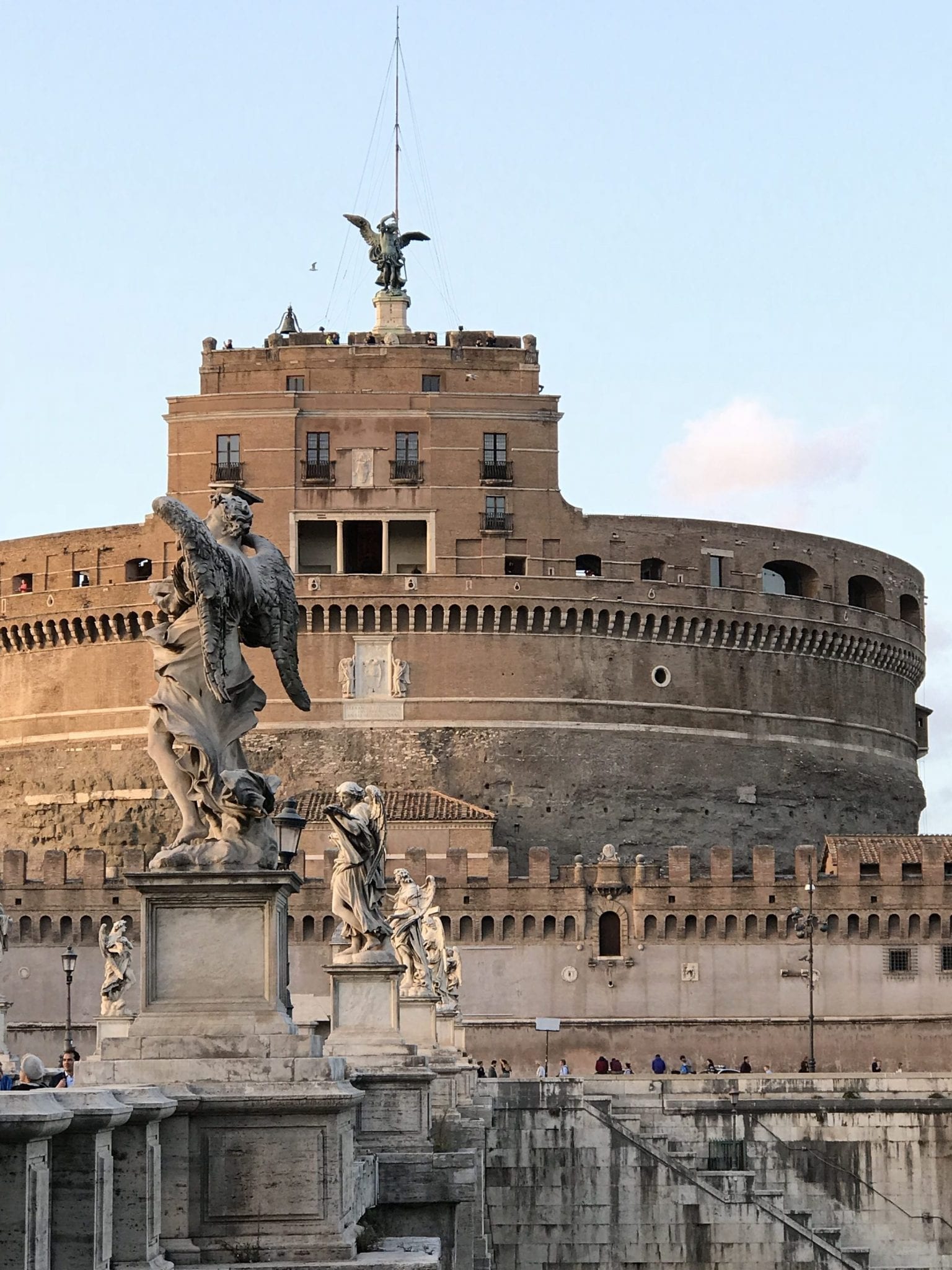 Castel Sant'Angelo is just a short walk away
The Pasquino Apartment in RomeStayed at: October 2017
Centrally located (1 block from Piazza Navona) this gorgeous and spacious 2 bedroom, 2 bathroom vacation apartment sleeps up to 6 people. It offers a large eat in kitchen, large and comfortable living room/dining room in addition to the 2 bedrooms and 2 large modern bathrooms. There is a washer/dryer combination in one of the bathrooms which is a wonderful addition for travelers.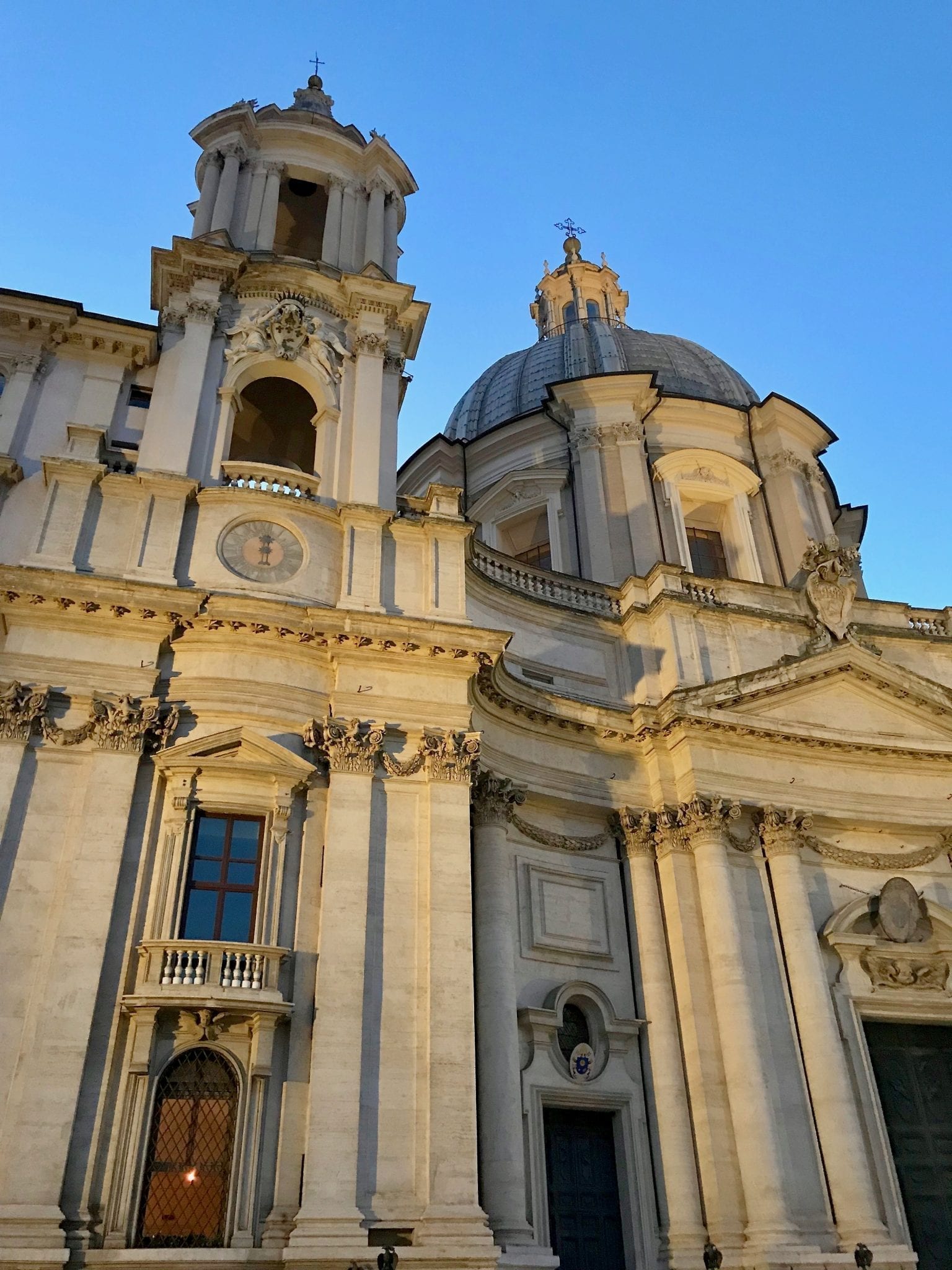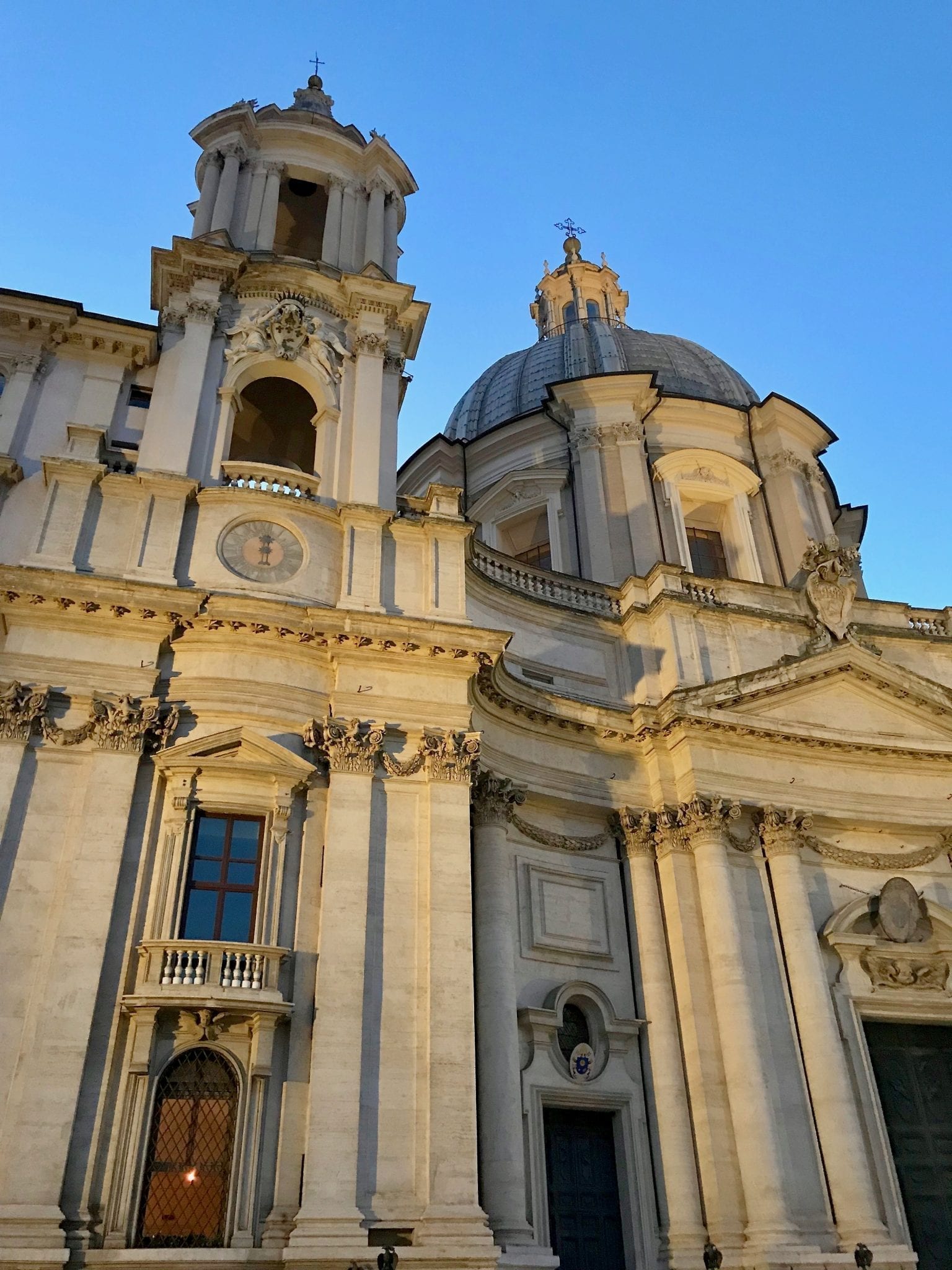 Sant'Agnese in Agone in Piazza Navona, just a block away
What we loved:
This apartment is stunning and spacious. I almost felt guilty staying in it alone- there was so much room! It would be the perfect home base when I bring my family back to Rome.
Here are some of the things I loved about Pasquino:
Comfortable couches for relaxing and cozy blankets to curl up with
Great modern and spacious bathrooms (Not many Italian apartments have great bathrooms- and the ones in this apartment are AMAZING. They have great water pressure, large showers and even a bathtub)
Washer/Dryer combo (It is unusual to find an apartment with a washer AND dryer, so this earns extra points for me as a traveling mother)
Quiet bedrooms (important for people who are not used to city noises)
Central location (many restaurants, bars, shops and historic sights are right outside your door)
Well stocked kitchen (coffee maker, pots, pans, everything you need to prepare meals at home, including wine glasses & corkscrew)
Air Conditioning in the bedrooms
Mosquito screens so I could open the windows for fresh air and not worry about bugs getting in.
The beautiful high ceilings add to the spacious and special feeling of the apartment.
Extra Special Touches
Italy Perfect offers the most incredible & detailed packet of information to help you prepare for your trip. They also offer to make airport transfer arrangements for you with their trusted resources. (Something I always do when landing jetlagged in Italy, and well worth the few extra few euro more than taking a taxi.)
Extra things like Nespresso maker + pods, nice sturdy hangers, starter toiletries and a powerful hairdryer to use are always appreciated, and details that I noticed immediately upon check-in.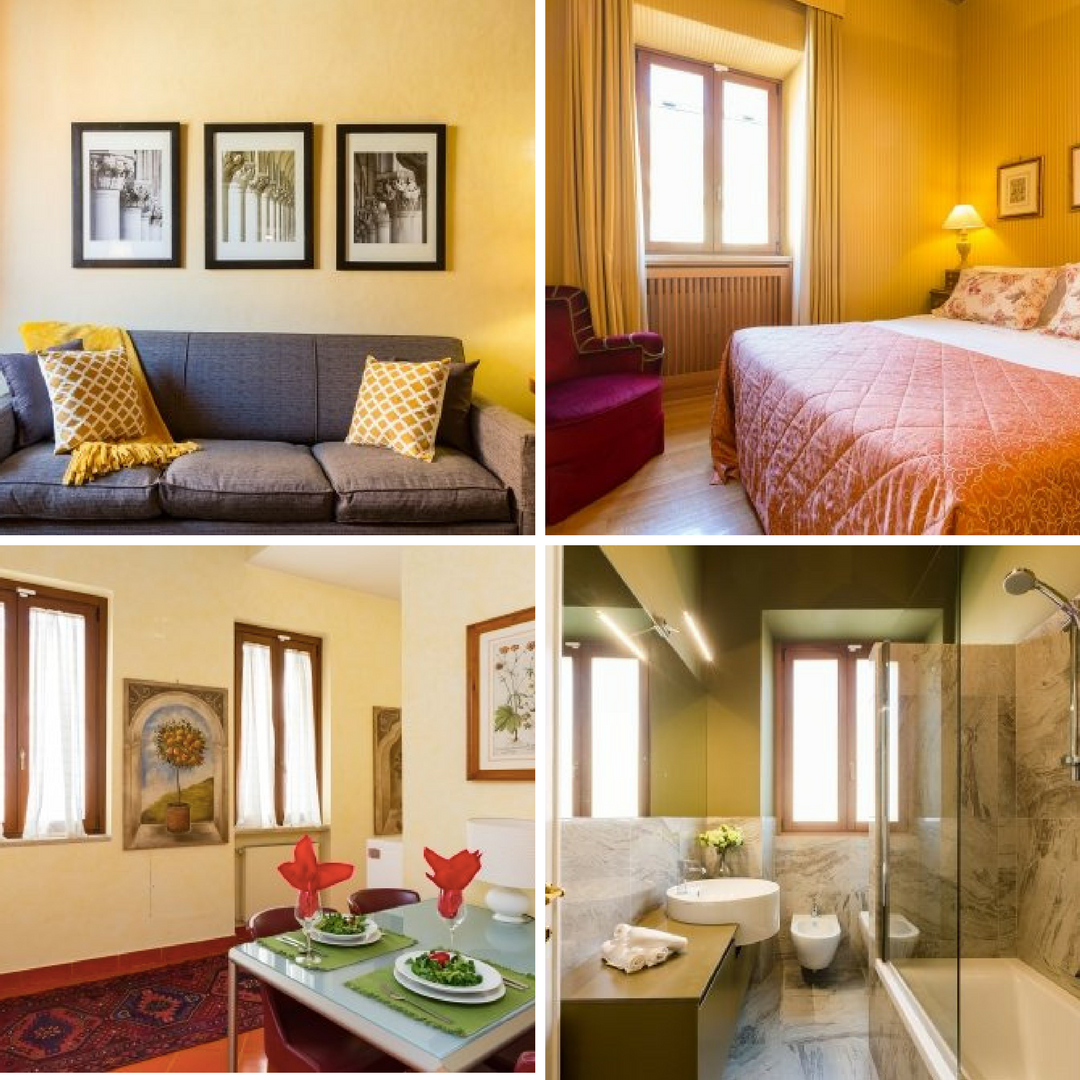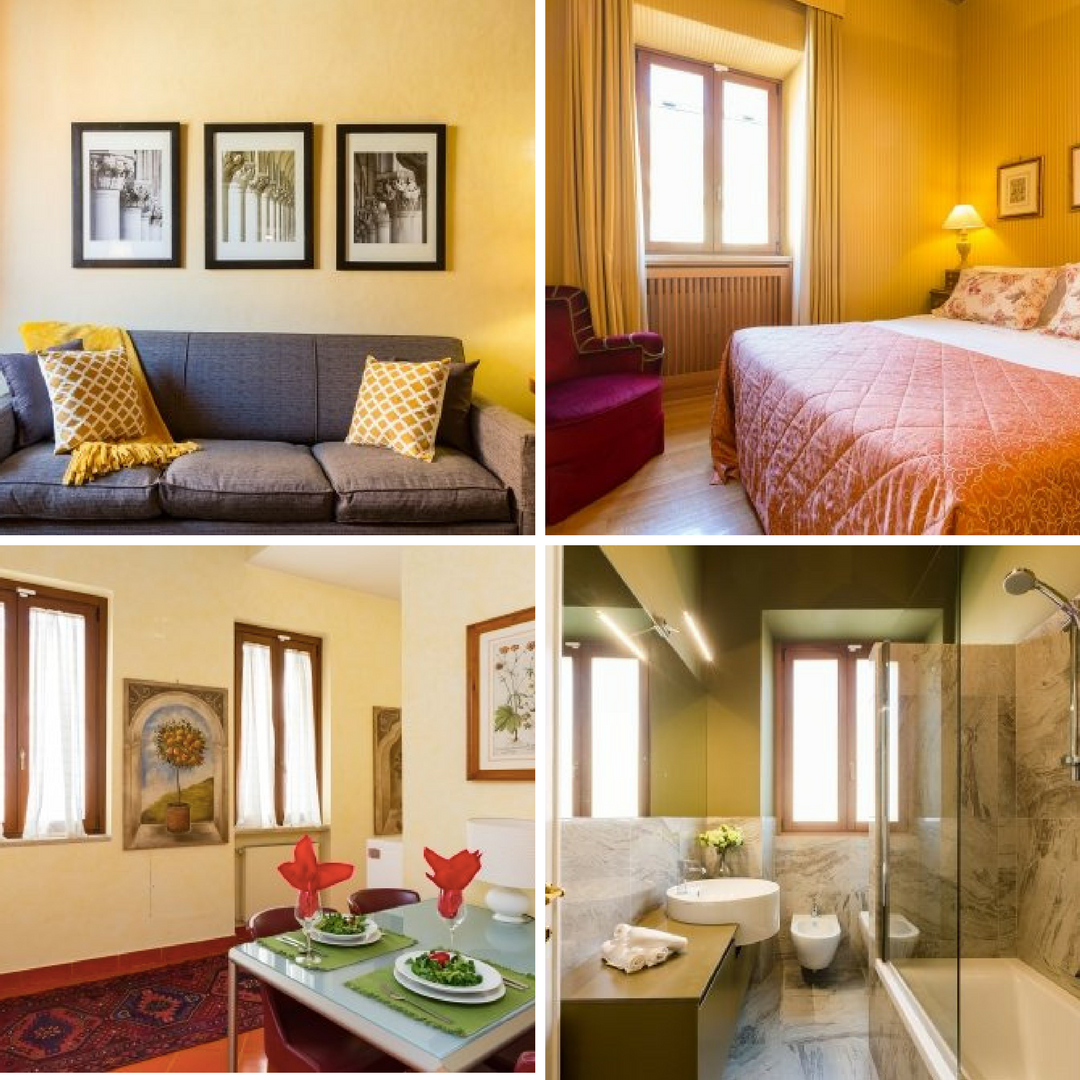 photos courtesy of italy perfect
What we'd change:
Nothing. I absolutely loved every bit of this place and the experience of staying here.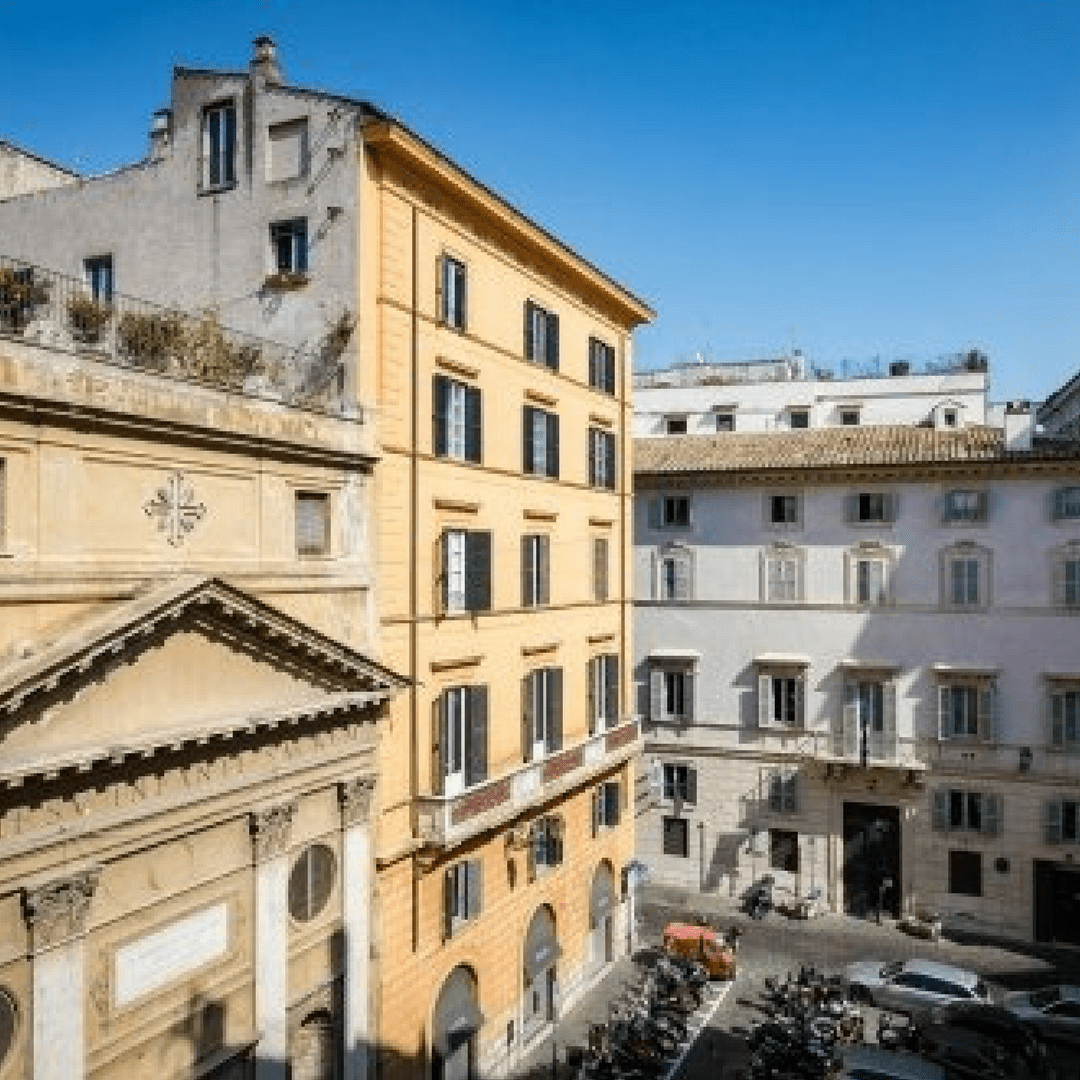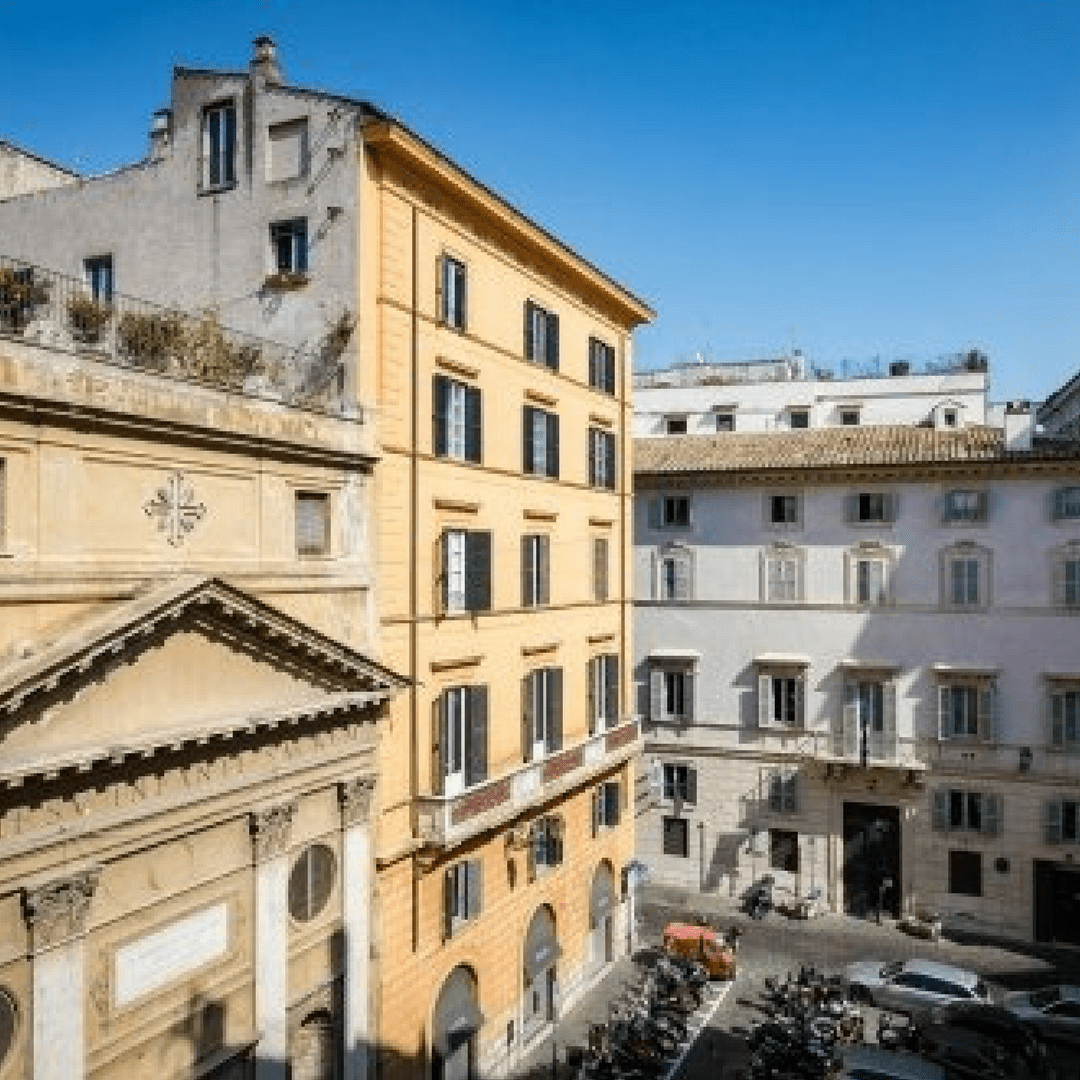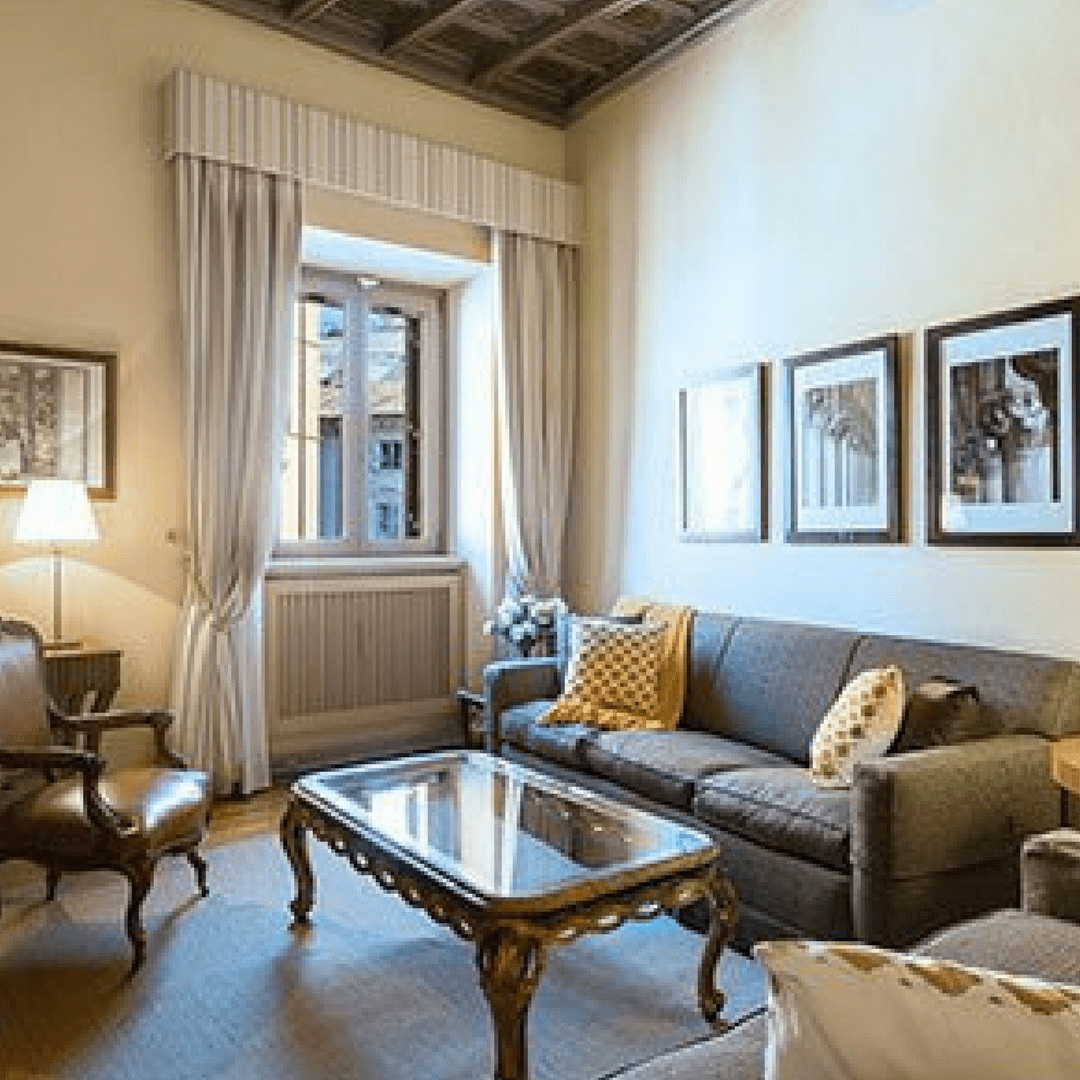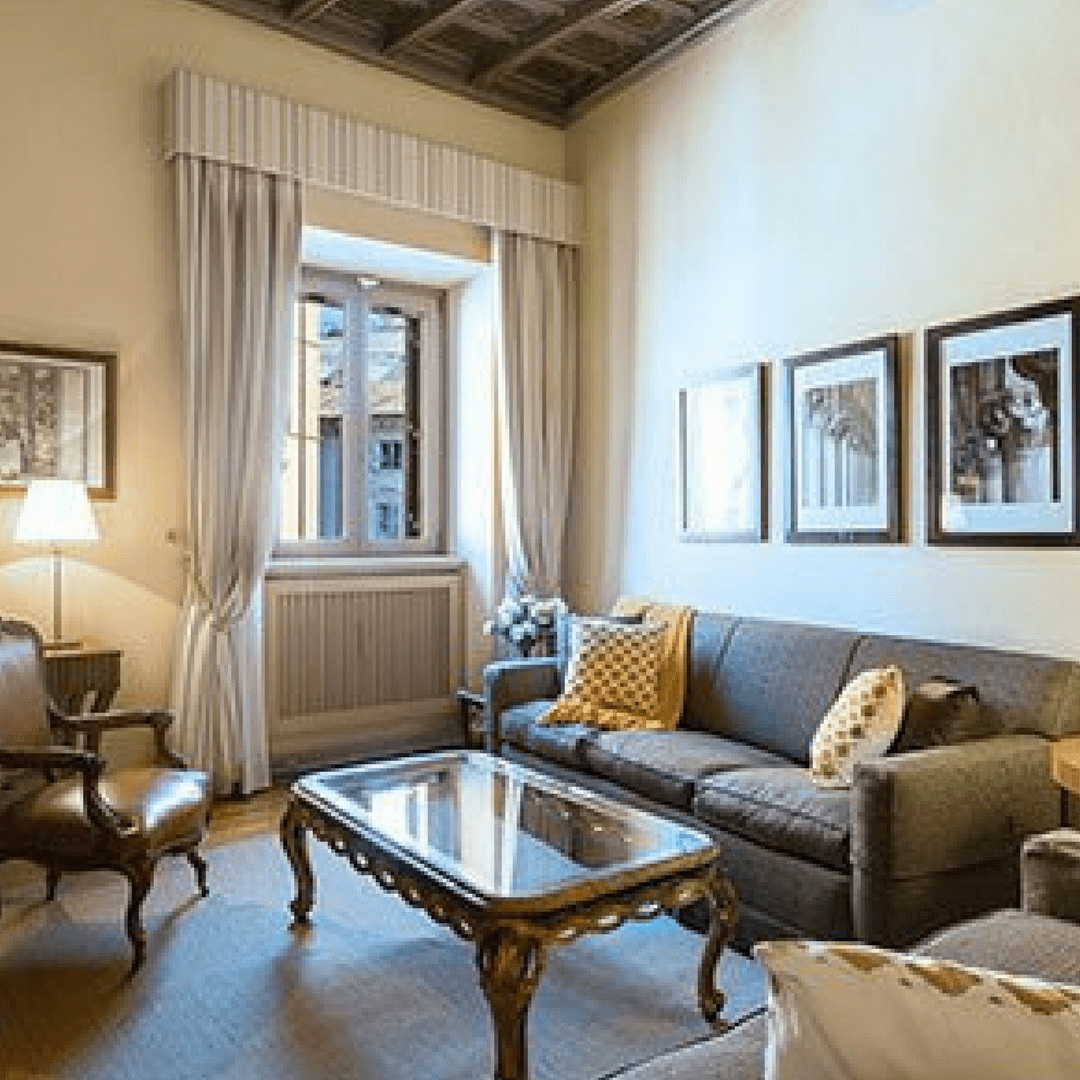 To Sum It Up:
I am in love with the Pasquino apartment in Rome. It has so many details that make it a perfect stay for first time visitors to Rome, as well as return visitors who want to be very comfortable & centrally located. Every detail has been thoughtfully arranged for comfort and ease for the traveler. This apartment would be a wonderful choice for families, or 2 couples traveling together. The Italy Perfect team is a dream to work with, and will go above and beyond to make your Italy vacation wonderful.
Side note: Our favorite enoteca is in the same building- so you have to make sure to stop by and have something delicious.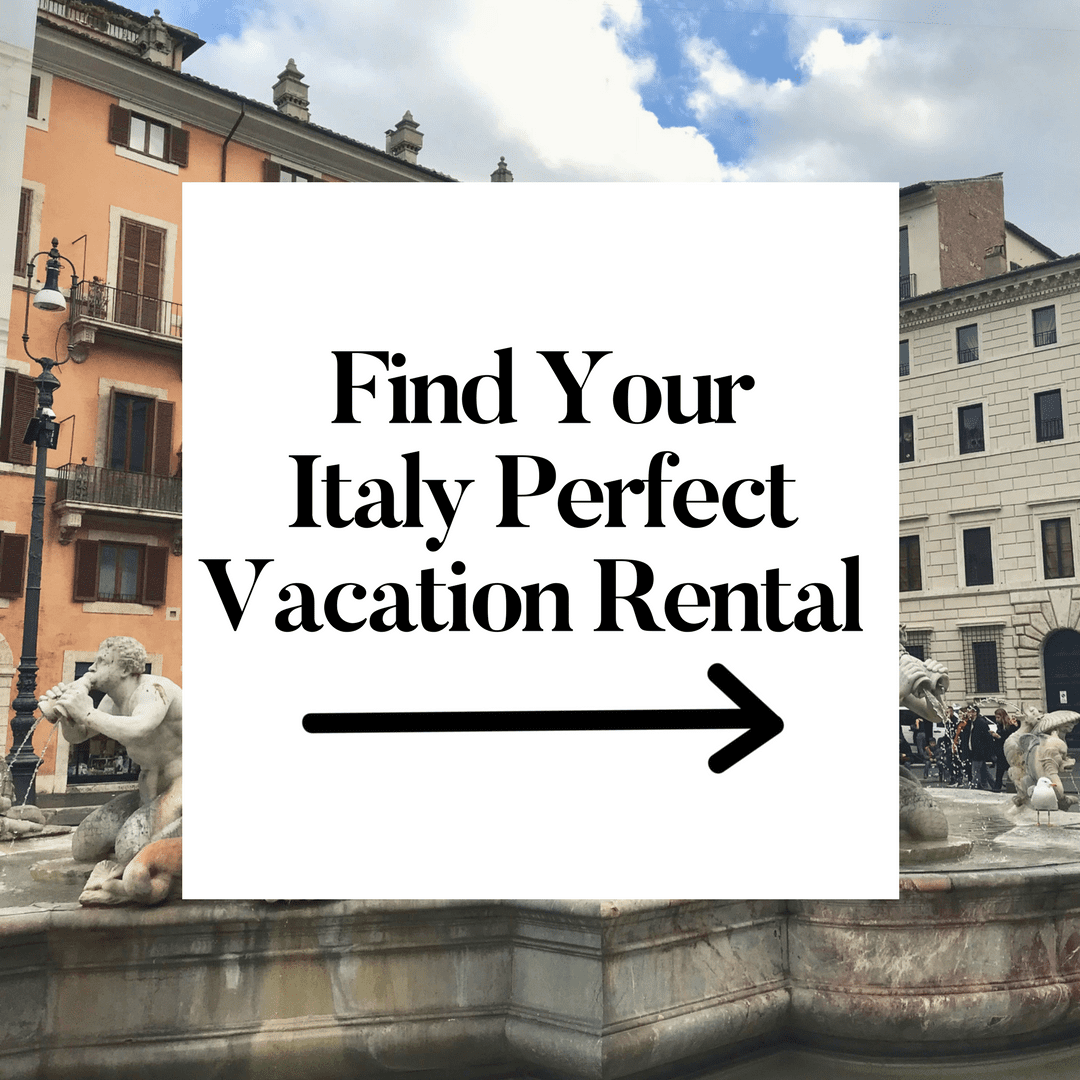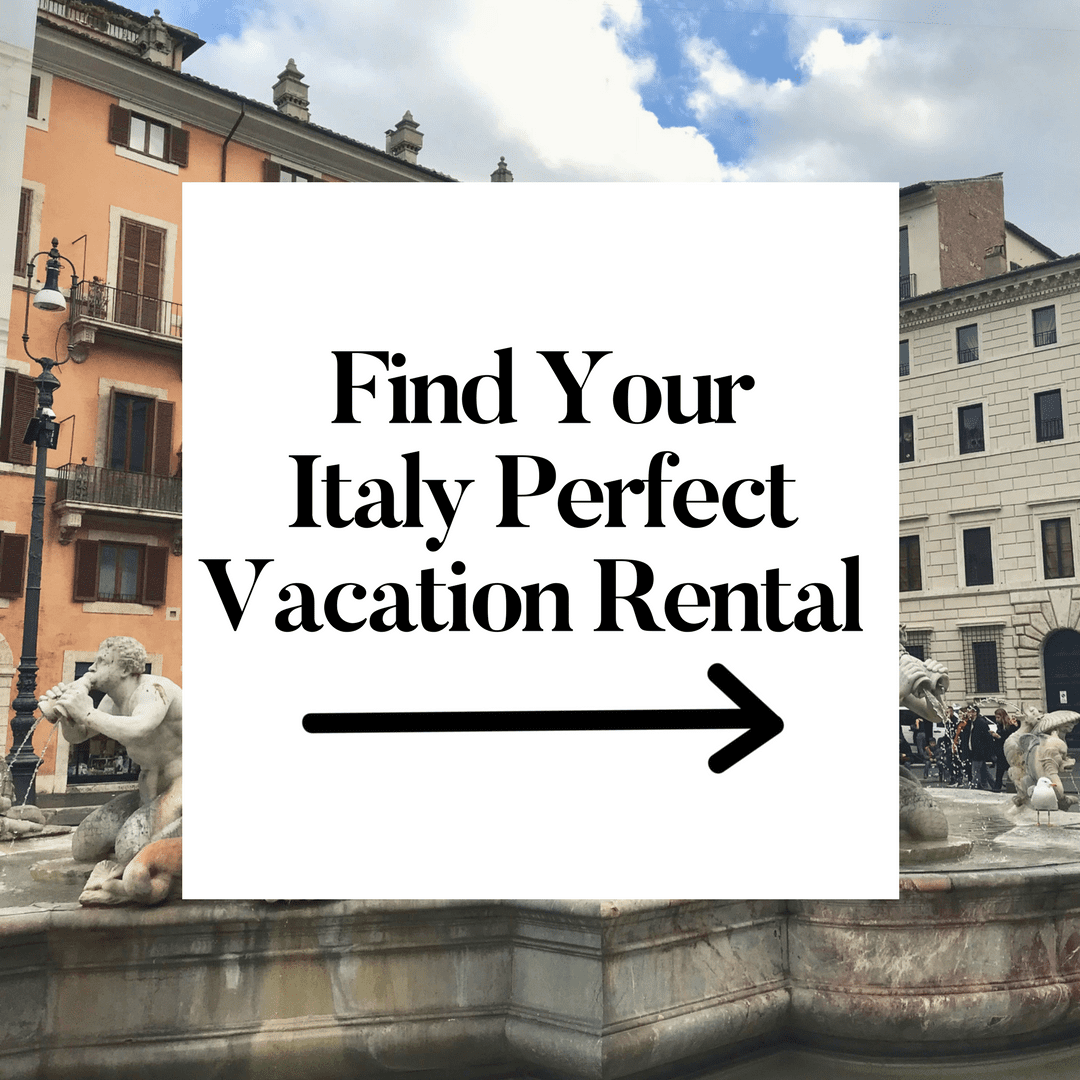 Start Here:
PIN IT FOR LATER​