One Perfect Day | Orvieto with Linda Martinez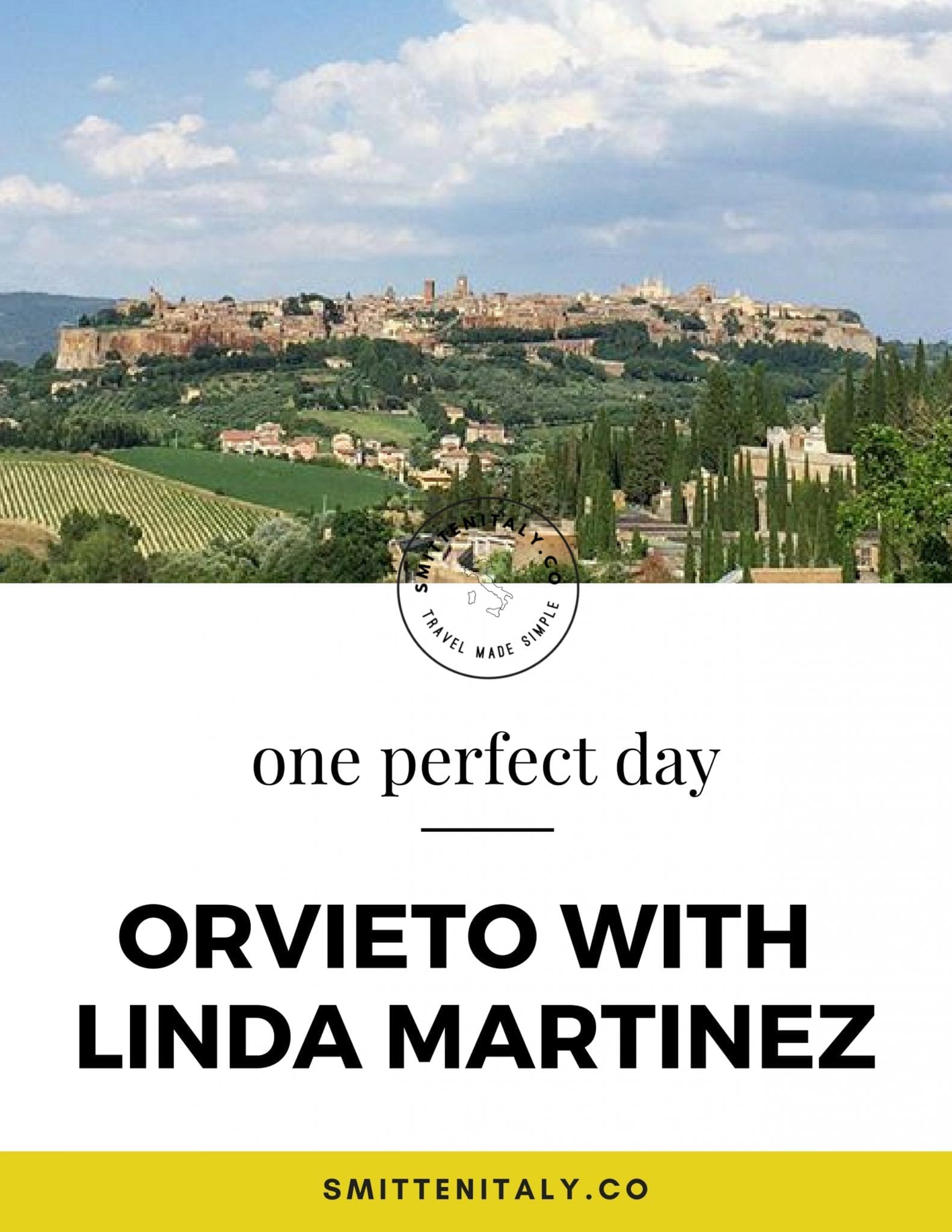 Welcome to One Perfect Day where I'll be chatting with my favorite writers & friends from cities all over the world. They'll share a glimpse of what a perfect day in their city would look like- including their favorite places to see, shop, wander and most importantly- where we should eat! Such great information to feed your wanderlust, or tuck away for future travels.  
This month, I'm so happy to introduce you to Linda Martinez, who owns The Beehive Hostel and lives in Rome and Orvieto with her husband Steve and their daughters.

ONE PERFECT DAY | ORVIETO WITH LINDA MARTINEZ
My name is Linda Martinez and my husband Steve, and our 3 daughters moved to the beautiful town of Orvieto in 2011 after living first 10 years in Rome and then 2 years in Bali.
While we live in Orvieto, we commute to Rome where we own and operate a hostel called The Beehive, which we opened on 11 May 1999.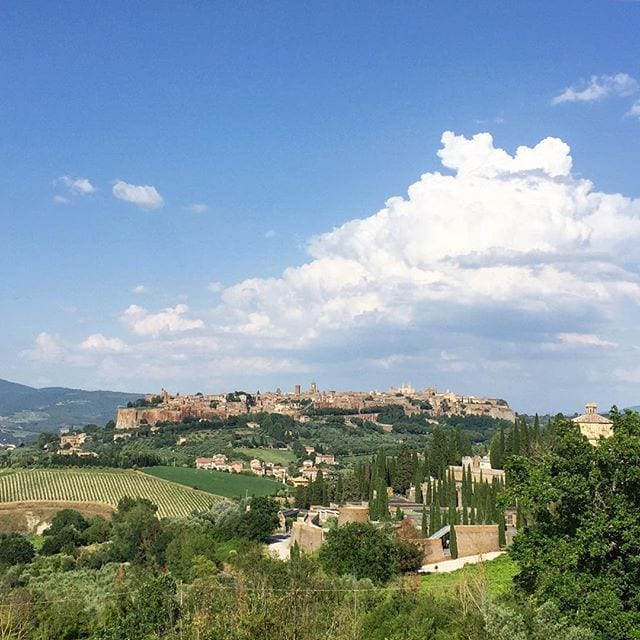 Orvieto sits majestically on volcanic rock (tufa) and is located about 150m above the surrounding area. One of the interesting ways of getting into the town is by taking the funicular from the train station.
The funicular was built in the late 1800s and was initially water powered. Once you exit the funicular station at the top of the town – it's only a 10-minute walk or a couple minutes bus ride on the A line bus up to the Duomo, Orvieto's cathedral and centerpiece.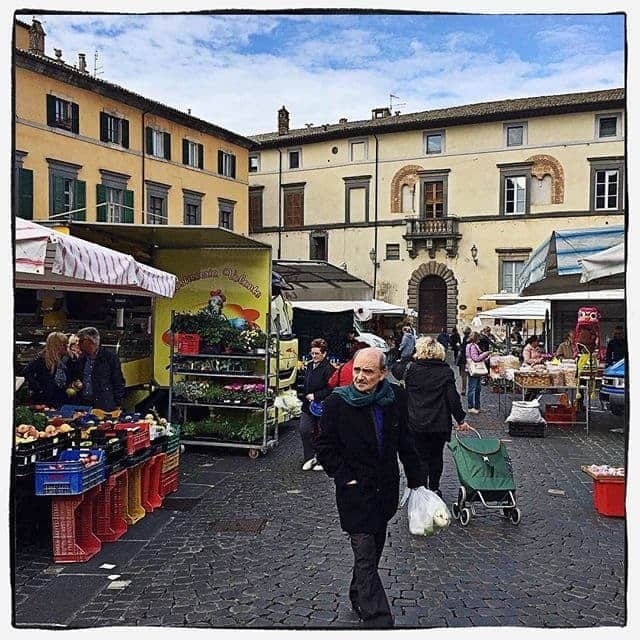 WANDER.
Orvieto is divided into 4 quartieri or neighborhoods: Corsica, Olmo, Serancia, and Stella. The neighborhood known as San Giovenale is in Olmo and is the oldest neighborhood in the city.
Visitors rarely head this way, which is a shame as it's a lovely spot to stroll around in and discover Orvieto's medieval nooks & crannies. It's also where the oldest church in Orvieto is located – San Giovenale constructed in 1004 and recently renovated – it's a humble beauty. The nearby de-consecrated Chiesa di Sant Agostino has on display large statues of saints and a beautiful one of the Annunciation that was once in Orvieto's cathedral.
The Anello della Rupe is a gorgeous walking trail that runs along the volcanic rock on which the town is built on. Just a few meters down from the town and you are suddenly immersed in a much more natural setting. It takes about 1 to 1.5 hours to circumnavigate the entire town on this trail, but you can do much shorter walks of 20-30 minutes as well. There are 5 entrances to get onto the trail so if you get tired you can get off it at various spots.
Other highlights on the trail include an Etruscan necropolis and a little church built into the rock. It's a very pleasant walk – some steep hills and not really stroller friendly and not recommended for people with heart conditions, difficulty walking or very young children. I usually enter on the Palazzo Crispo entrance and walk clockwise and exit at the Porta Vivaria entrance. There are gorgeous views of the countryside from this section of the path including views of the 12th century Abbey of San Severo, now a 4-star hotel called La Badia that is a wedding location favorite. Near the Porta Vivaria exit is where you'll find the necropolis.
Every Thursday and Saturday morning we head to the outdoor market at Piazza del Popolo. It's the place in Orvieto to get the best vegetables, fruit, cheese, household goods, and for you thrifters, there are several tables that sell good condition, second-hand clothes – always a bargain.
If you stay for an evening, take in a theatre or music performance at Teatro Mancinelli on Corso Cavour. It's a lovely little theatre built in the 1800's. You can stop by the theatre and see what's taking place while you're there – they often have posters outside and the ticket office is to the right if you are facing it. I've seen piano recitals and classical singers for €7/ ticket.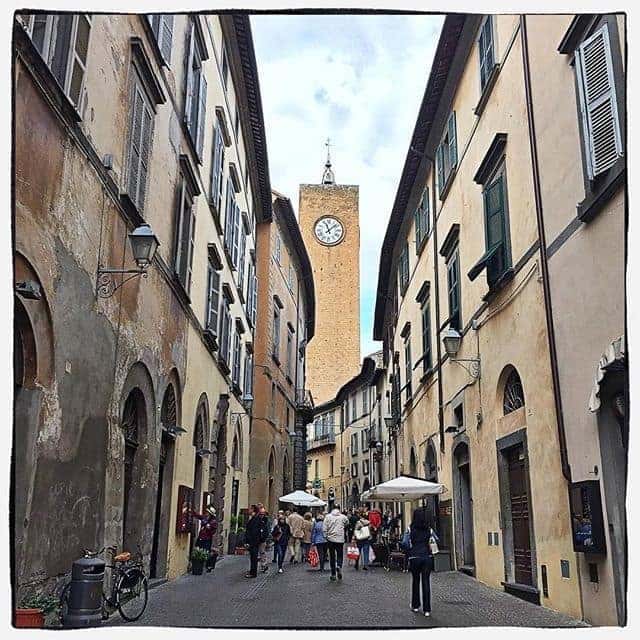 EAT & DRINK.
My favorite restaurant in Orvieto is Trattoria del Moro-Aronne. This family owned and run restaurant is very popular in the guidebooks so usually crowded with visitors. Their food is excellent and they haven't lost their integrity as many restaurants that get popular with tourists often do. The owners, Cristian and his mother Rolanda – who work non-stop – and all the staff are very nice and friendly.
When eggplant is in season go for the polpette di melanzane (eggplant patties) that they make and their roasted potatoes. Their nidi di rondine a pasta with pecorino and honey is a cheese-lovers delight and they make a fantastic porcini mushroom/truffle pasta dish.
Trattoria del Moro have now taken over the space next door to their restaurant and opened Gastronomia Aronne. Manned by del Moro owner, Cristian, it's a place for lighter, but no less substantial fare or a glass of wine and appetizers in the evening. You can also purchase cheese, salami, prosciutto, wine, olive oil, kits for assembling your own pasta dishes and other excellent food products.
Enoteca al Duomo has a prime location on Piazza del Duomo – a great summer spot with outdoor seating looking out onto Orvieto's cathedral. Enoteca is not only a wine bar with a great selection of wines but owners Emiliano and Ilaria have delicious food selections for lunch and dinner with a mix of homemade pasta, creative cuisine, and regional specialties.
My go-to coffee bar in Orvieto is il Capitano del Popolo in Piazza del Popolo. A cute & trendy bar/restaurant in town offers great coffee and homemade pastries as well as lunches and dinners. Their outdoor terrace looks out into the piazza and is a great place to meet up with friends and people watch on market days. (Thursday and Saturday)
On any given evening, cozy up to one of the several coffee bars on Corso Cavour with seating outside and enjoy a glass of wine, prosecco or an Aperol spritz and people watch. Each evening, residents take a stroll (passeggiata) – walking up and down the 2 main drags – Corso Cavour and via del Duomo. It's a microcosm of small town life – a time for getting some fresh air, catching up with friends, gossiping about the news or each other and checking out what everyone else is wearing. The locals take their passeggiata very seriously and only the cold or the rain will keep people inside.
Trattoria del Moro Aronne | via S. Leonardo, 7,  [T] +39 0763 342763 Reservations required – Closed on Tuesday (Website)
Gastronomia Aronne – Corso Cavour, 101 (closed on Tuesday)
Enoteca al Duomo | Piazza del Duomo, 13 [T] +39 0763 344607 (Website)
il Capitano del Popolo | Piazza del Popolo 7 – 8 – 9 [T] +39 0763 393 334 (Website)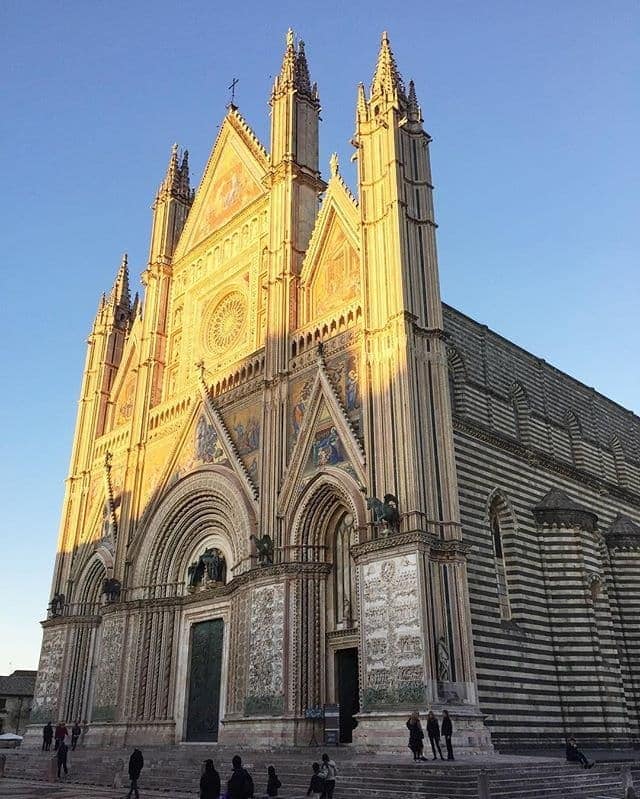 FOR KIDS.
For the young children in your family, there are a handful of public parks in Orvieto: La Fortezza dell' Albernoz near the funicular station and the Confaloniera located at the end of Via del Popolo. Both of these parks have swings and slides.
The Michelangeli horses are an Orvieto institution. These tall wooden horses are located on Via G. Michelangeli street and children are encouraged to sit and "ride" on them.
The handrails near the back of the Duomo: (WARNING: this is not for kids of all ages or parents faint of heart). These handrails that lead downstairs from the Duomo to Via delle Scalette are not officially a slide, but it seems to be a rite of passage for all Orvietani kids (and their parents!) to straddle and slide down these rails as soon as they are able. If you're careful and coordinated, it's a lot of fun.

SHOP.
Federico Badia is a young Roman cobbler who moved to Orvieto and is continuing an artisan tradition that unfortunately is disappearing in Italy, but he's made a success of it with his energy, enthusiasm, and love for his craft. Here you'll find handmade and custom made shoes, handbags, wallets, belts, etc. My husband Steve wrote a blog post and made a short video about him. Federico Badia Website
Orogami on via del Duomo features original, unique and beautiful handmade jewelry by master jewelers Massimo and Tiziana Aloisio, one of the nicest and friendliest couples in town, who will happily answer any questions you might have about the items in their shop (they speak English). They have a range of pieces from simple and affordable to more intricate and expensive pieces. They can also work on custom designs. Orogami Website.
L'Orvietan on via del Duomo is a shop with a wide assortment of beautifully made and well-sourced products made in Orvieto. The owner of the shop, Lamberto Bernardini, is an artisan papermaker who also has a paper workshop near the Duomo where he has hosted paper-marbling classes. L'Orvietan Website.
Menabò on Vicolo del Popolo is where Federica the owner of this housewares and gift shop probably has the cutest storefront in town located down a narrow alleyway that then opens up into a tiny piazza. Not being on a main street, it's a bit of a local's secret, and the place where many residents go to choose from an interesting selection for wedding or birthday gifts.  Menabò Website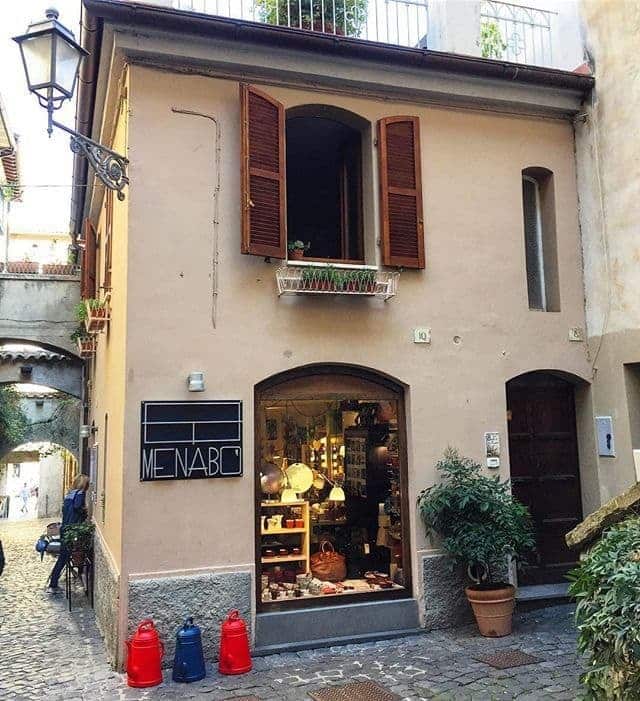 While not as famously known for their ceramics as their Umbrian neighbor Deruta, Orvieto has some beautiful ceramics, but buyer beware: not all ceramics here are created equally and several shops import their inventory from other parts of Italy.
The following shops make the genuine article, made in Orvieto:
Ceramicarte – via del Duomo, 42 
Mastropaolo – Piazza del Duomo, 36 and larger shop on Corso Cavour 166
Ceramiche Fusari – Corso Cavour, 431
Ceramiche Giacomini – Piazza del Duomo, 34
Alberto Bellini, La Corte dei Miracoli – Piazza Ranieri
L'Arpia Ceramiche – Corso Cavour, 186
STAY.
If you're spending the night, Linda recommends these places to stay:
B&B Ripa Medici  www.ripamedici.it
La Piazzetta www.lapiazzettaorvieto.it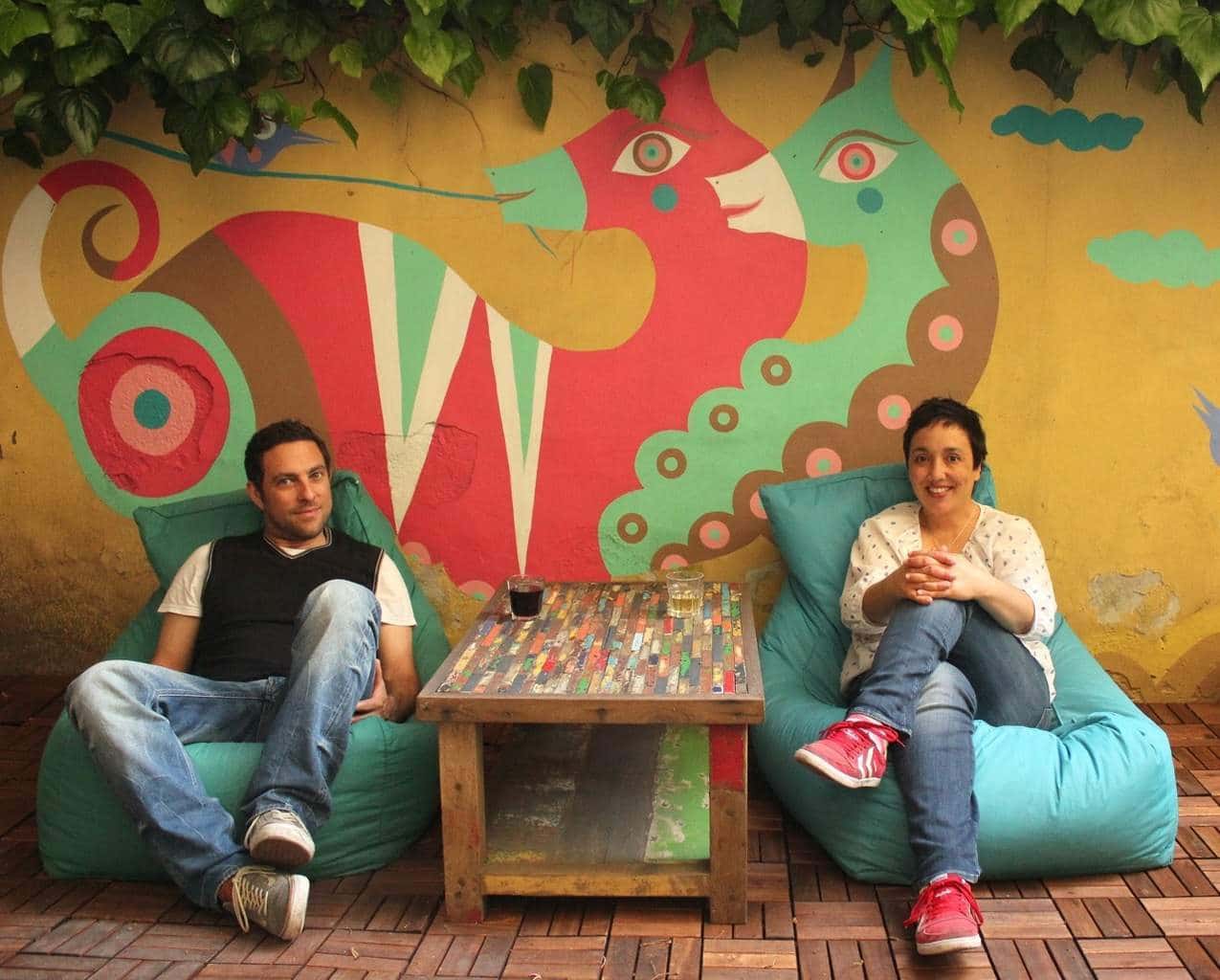 More about Linda & Steve.
In 1999 my husband and I packed up our apartment in Los Angeles and, along with our 2 cats and a Swiss army knife moved to Rome and opened The Beehive, a unique style of hostel, and a place where we want our guests to feel at home.
Everything about The Beehive is a reflection of us and of our personal values. We love getting to know our guests and their stories while sharing with them the kind of information that we hope will help them get the most and best out of their time in Rome.
Over the years we have also become a local community resource, and have opened our doors to like-minded people and organizations in Rome by creating, hosting and offering our space and our support for various events, initiatives, and projects.
FOLLOW ALONG WITH LINDA + STEVE OVER HERE:
Facebook | @thebeehiverome 
Twitter | @thebeehiverome  
Instagram | @thebeehiverome 
The Beehive Hostel + Café | www.the-beehive.com
Email| info@the-beehive.com
Thank you so much, Linda for sharing your tips for visiting Orvieto, as well as giving us a glimpse into life in Italy! I can't wait to explore Orvieto more deeply next time with all your inside info!
xx, H
P.S. Want more insider tips? Catch up with more One Perfect Day interviews here.
(All photos courtesy of Linda Martinez)
Pin & Save This for Later