One Perfect Day | Assisi with Letizia Mattiacci
Welcome to One Perfect Day where I'll be chatting with my favorite writers & friends from cities all over the world. They'll share a glimpse of what a perfect day in their city would look like- including their favorite places to see, shop, wander and most importantly- where we should eat! Such great information to feed your wanderlust, or tuck away for future travels.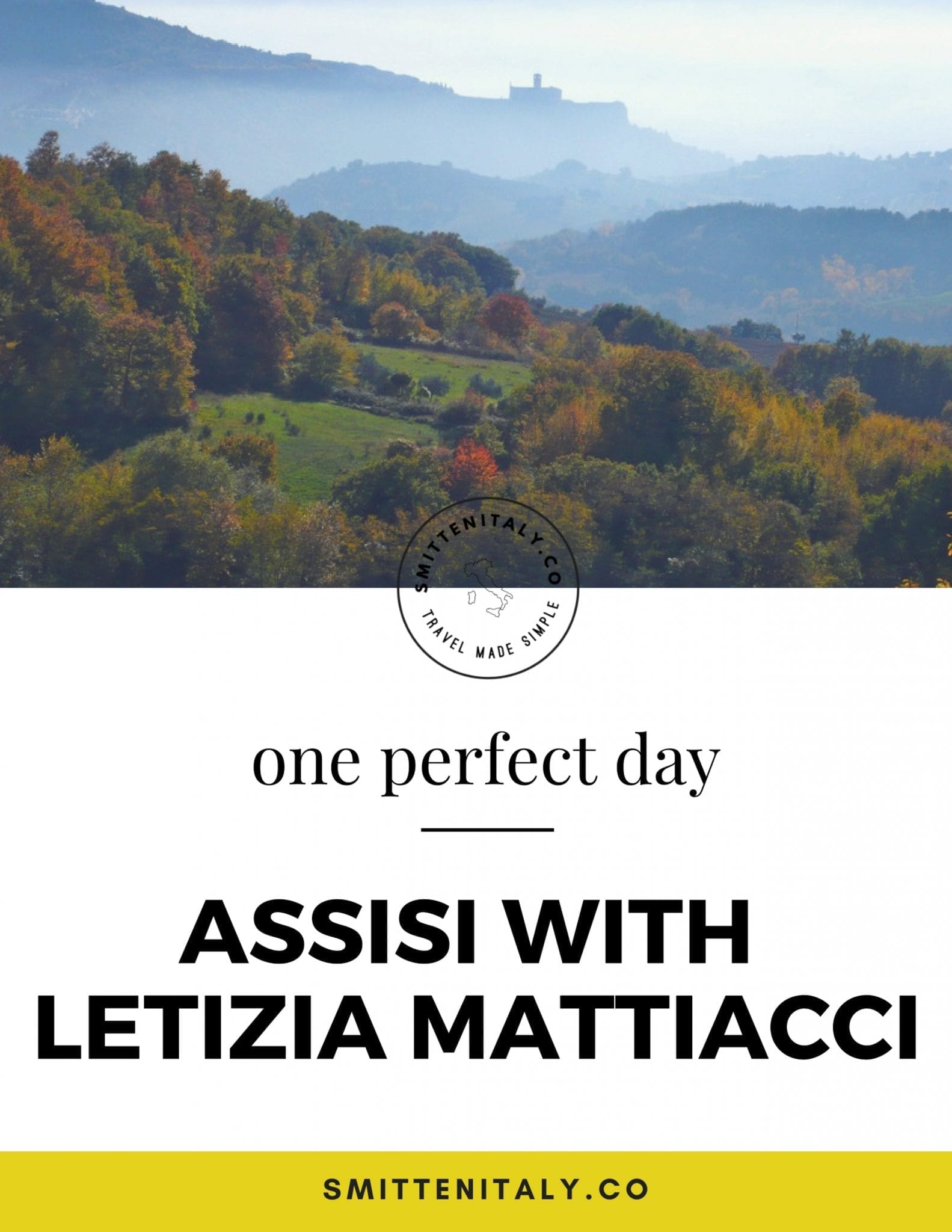 This month, I'm thrilled to welcome Letizia Mattiacci, from Alla Madonna del Piatto, a cooking school & B&B in Umbria. I met Letizia when I attended her cooking school years ago, and have been lucky enough to return and keep in touch with her.
Letizia wrote a cookbook last year called "A Kitchen with a View" where she shares her favorite recipes & secrets from her kitchen. She even came to American recently on a book tour and we were thrilled to host her in our home in Idaho!

One Perfect Day | Assisi with Letizia
I was born and raised in Perugia, in Umbria, Central Italy. These days I am an innkeeper, cooking instructor and food and travel writer. In a "previous life" I was a research entomologist and and besides my Italy, I have lived in 4 countries: The USA, The Netherlands, Austria, Switzerland and I have traveled all over the world.
I now live at Alla Madonna del Piatto, which is located in the hills near Assisi with my husband Ruurd, daughter Tea and dog Google. In 2001, my hubby and I decided to leave our academic careers to follow our dream of sharing the beauty and incredible food of Umbria with the world.
Alla Madonna del Piatto Agriturismo/B&B and Cooking School opened in 2003 and has received international recognition ever since, including mentions in the Seattle Times, Food and Wine magazine, National Geographic, Lonely Planet and an appearance on BBC television.
My recipes and tales of Umbrian life appear on my blog, Madonna del Piatto and in The American in Italia magazine.
In 2015 I have published my first cookbook entitled A Kitchen With A View where I have created a collection of over 60 family-friendly and healthy recipes from my farmhouse kitchen sprinkled with stories on our local customs and lessons from life. I have also taken special care to provide in-depth information about the quality and choice of ingredients, and complete detailed guides to techniques.
EAT & DRINK.
We have a bit different life from most as we work at home and live in the countryside 15 minutes drive from the nearest village. When I am not busy cooking with my guests or for family and friends, I love going on a hunt for excellent ingredients. This often brings me to explore the beautiful countryside near Assisi, it's always an adventure!
For baking, I buy stone ground artisan flour at Granarium in Bevagna or at Mulino Silvestri (Via Roma, 32) in Torgiano. Granarium also has delicious breads, cookies and polenta.
A trip to Bevagna must also include Macelleria Tagliavento (Corso Amendola, 15) for their out of this world cured sausages and pancetta.
We never eat fast food in our house, but for an easy take away dinner we'll visit Mr. Lunghi's porchetta's van at Bastia Umbra's Piazza del Mercato. Do go between 5 and 7 p.m. Mr. Lunghi is so popular with the locals he sells one pig per day then he goes home.
We are also regulars at Brufani's Cheese shop in Santa Maria degli Angeli (Via Los Angeles, 31). They make ricotta twice a day, so it's as fresh as it gets and some fabulous "saccottini", small mozzarella balls filled with ricotta, an Umbrian version of burrata.
WANDER.
Assisi is very small and can easily be visited in a slow day. I always tell my guests to take the time and wander in the small alleys. Surprisingly you will often be alone.
It's seems incredible, I have seen it hundreds of times since childhood- but my favorite place to see in Assisi is the Basilica of Saint Francis. A sunset from the terrace of the upper church is an experience you will never forget.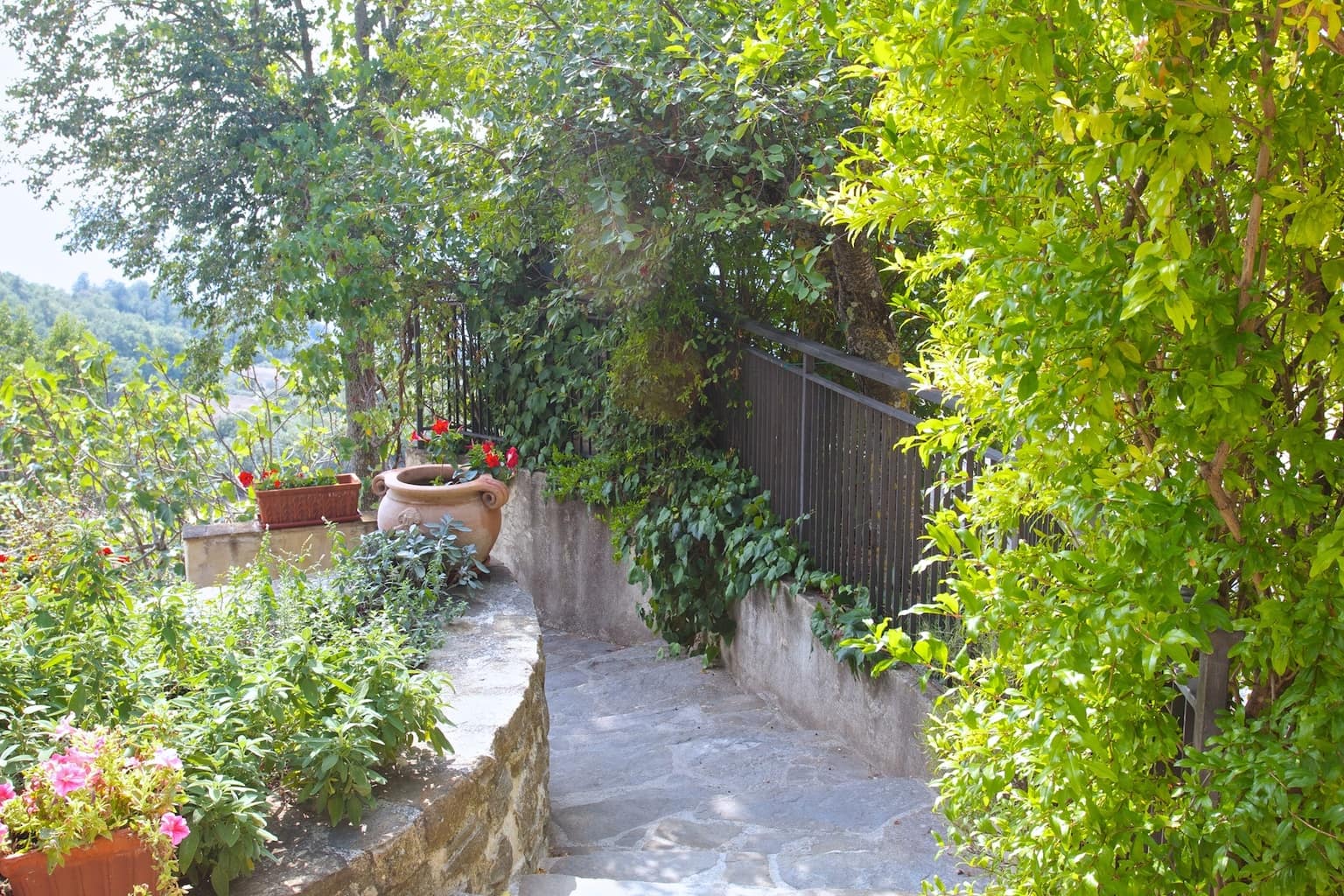 SHOP.
At first glance, Assisi might seem full of knick knacks but actually we have some shops that have been there for a long time and offer quality shopping, especially jewelry.
I recommend Assisi Jewels and  Il Forziere Laboratorio Orafo (Via S. Gabriele dell'Addolorata, 10)
My personal favorite is ChiaraB in Bastia Umbra, (Via Del Conservificio 75 ).  Chiara's work is probably the most orginal and heartwarming of the whole province, definitely worth a detour and not far from the porchetta stand mentioned above 😉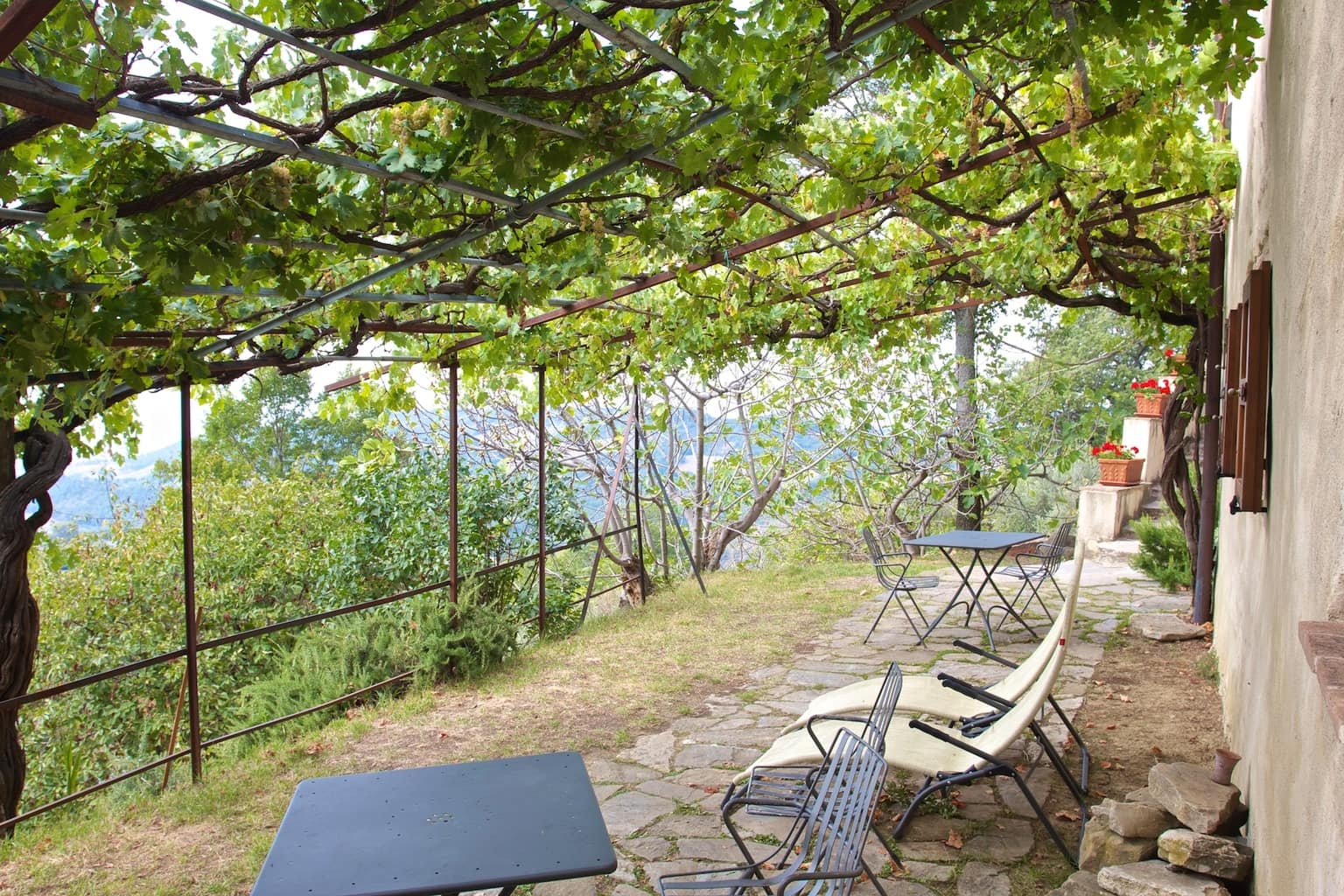 STAY.
There are many charming places to stay near Assisi, but our favorite is Alla Madonna del Piatto B&B! Letizia has 6 double rooms at her B&B plus a large apartment that is perfect for a family or group of friends.  The views, the food and the company are divine. Letizia is a warm and generous hostess and will take good care of you (and of course feed you well!) The view from her terrace is what dreams are made of.  I can't wait to return in October!  -Heather
TIPS.
Even though I love making pasta and baking, I can't eat my creations because I am intolerant to wheat. If you are celiac or otherwise intolerant, please note that in our area you can find GF food at the Coop supermarket (Via Los Angeles, 183), as well as at Il Mondo Senza Glutine Bastia in Bastia Umbra (Via A.Gramsci, 45a) and at most farmacies.

YOU CAN FOLLOW LETIZIA AND READ MORE OF HER WORK HERE:
---
Want to come to Letizia's home in Umbria with us? We'd be thrilled to have you!  Find out more about it here.
-Heather
P.S. Catch up with more One Perfect Day interviews here. If you loved this post, I'd be over the moon if you shared it with a friend!
Pin it for later!