My experience: KM Zero Gourmet Gift Boxes from Tuscany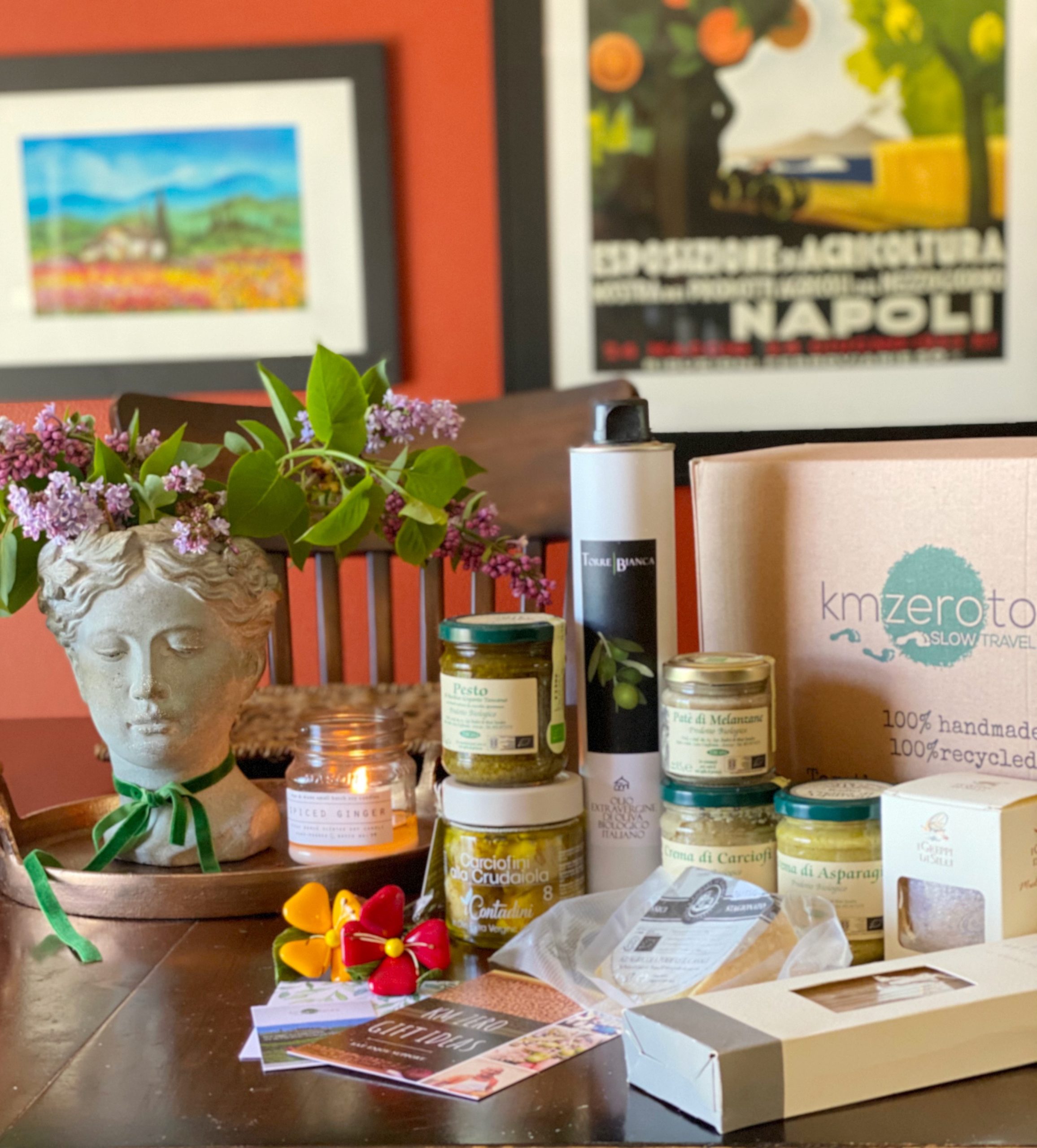 My experience: KM Zero Gourmet Gift Boxes from Tuscany
In the name of research & all things delicious- I ordered a spring time gourmet gift box from my friends at KM Zero Tours in Tuscany. I've been wanting to try their latest labor of love first hand- and I thought what better time than for a little wedding anniversary celebration with Chris?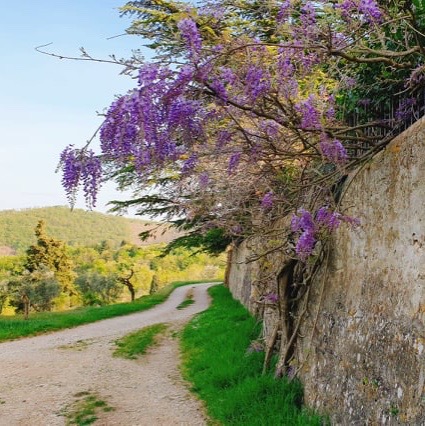 Ordering online was super easy- I chose the "taste of Italian spring" box, sent a customization request to Arianna and paid securely online. Having lived in Italy, I know how unpredictable shipping can be- and was shocked and delighted when my package securely arrived less than a week later!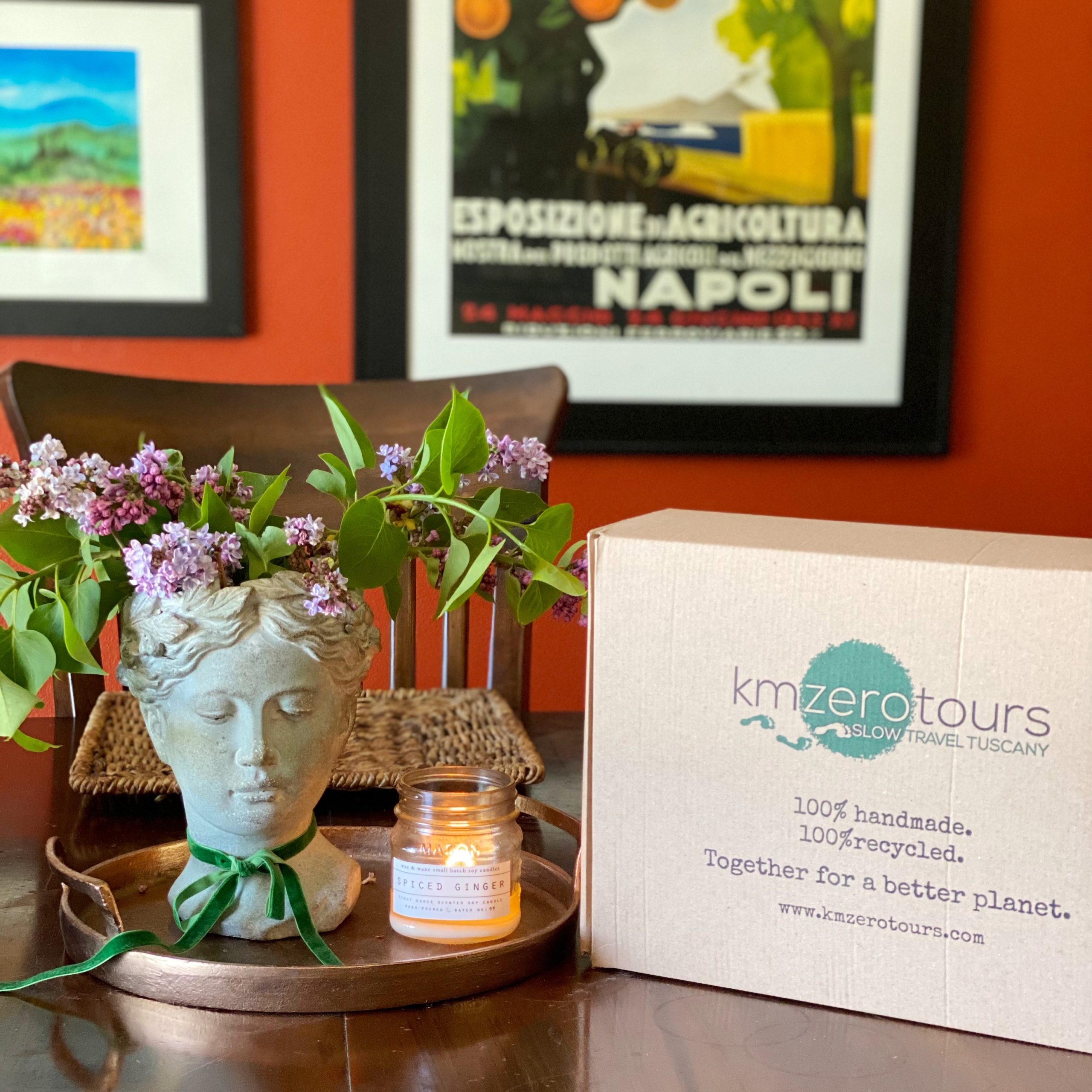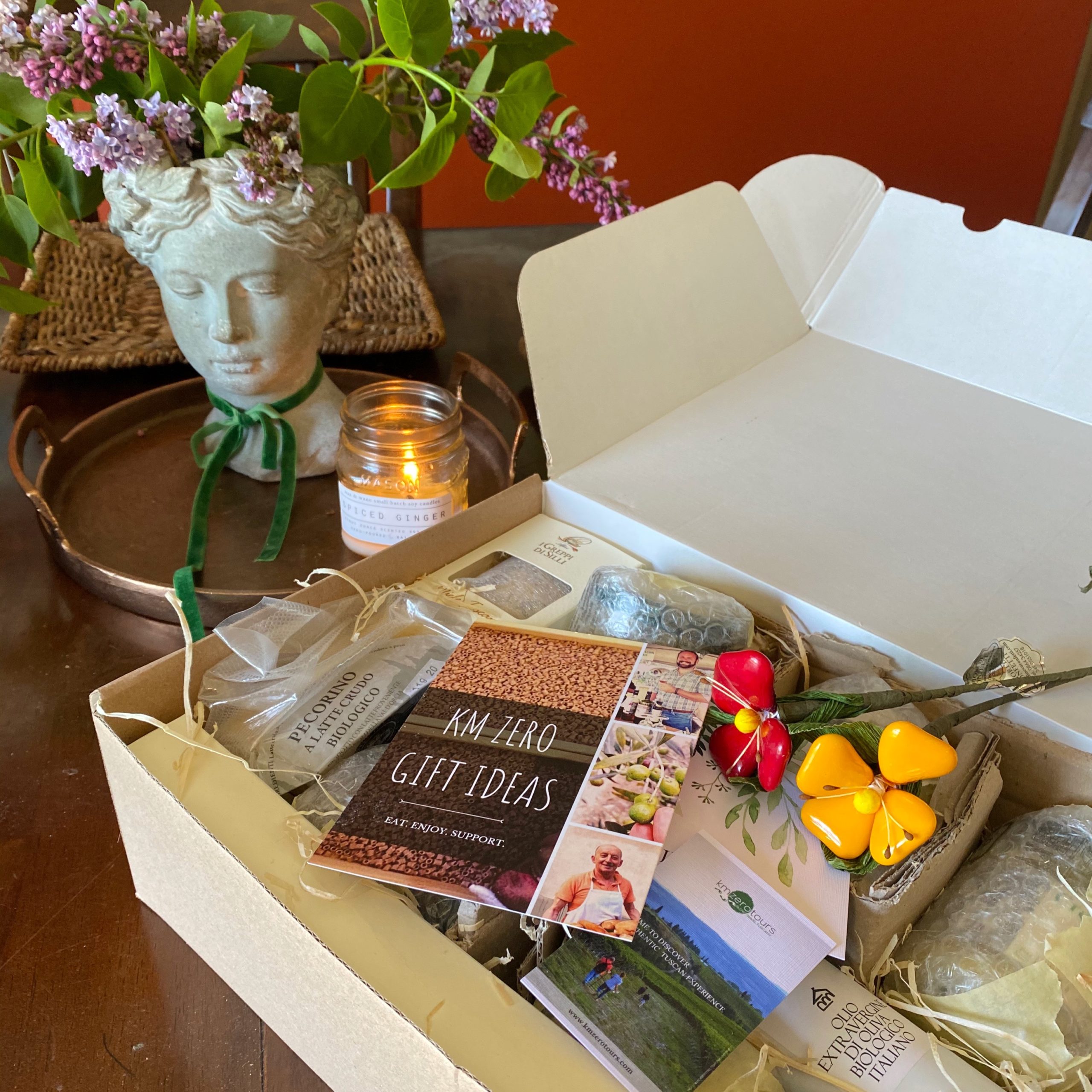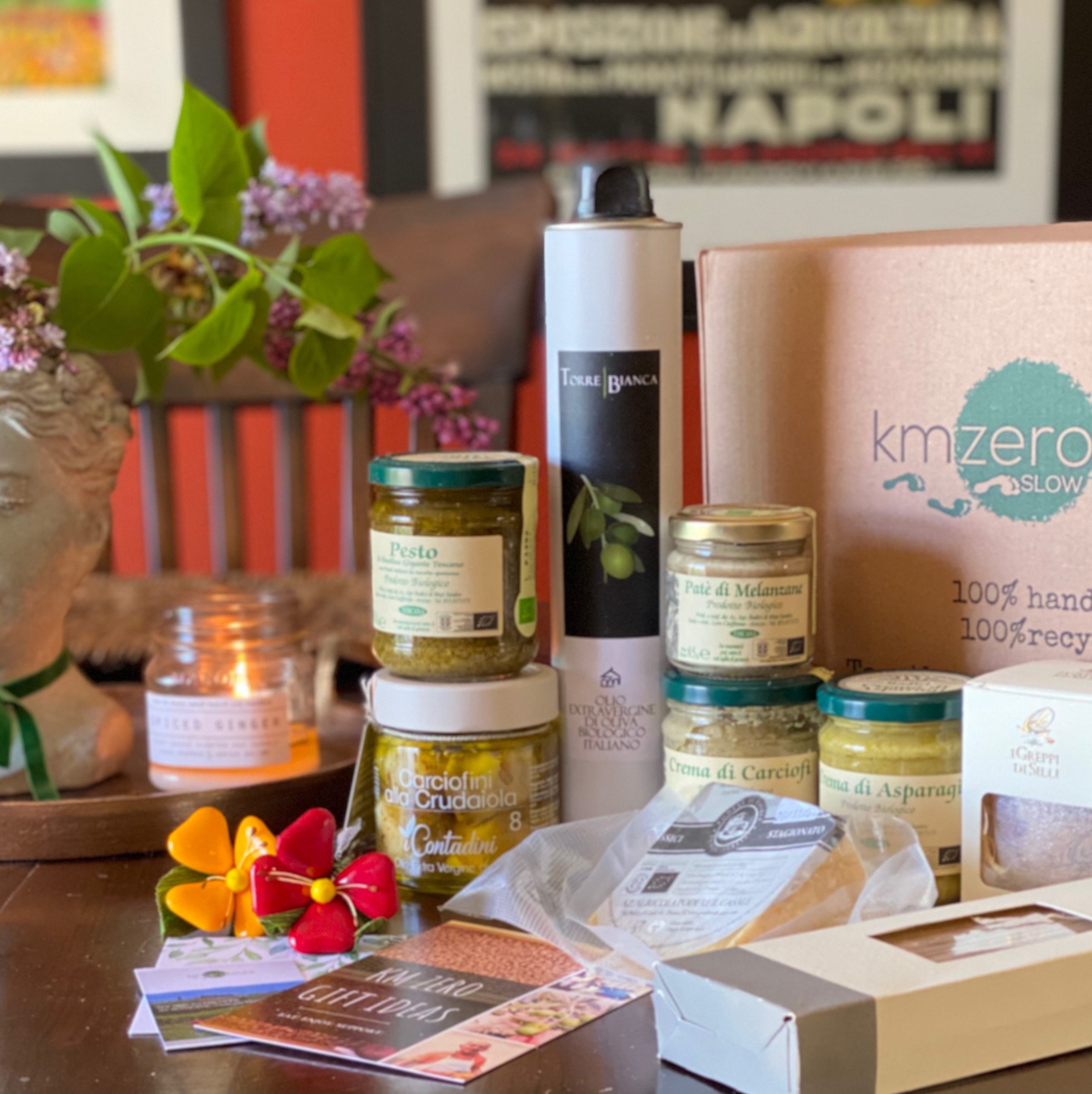 Isn't it gorgeous? The timing was perfect for our anniversary weekend, and we were able to enjoy the organic Pecorino Toscano, honey & spreads for a luxe aperitivo for 2 all weekend long. I saved some of the other items like the artisanal pasta, organic basil pesto & extra virgin olive oil to share later with the kids.
Here's what was in my "Taste of Italian Spring" box:
Confetti edible flowers from Sulmona
Asparagus cream
Artichoke cream
Eggplant paté
Artichokes in extra virgin olive oil
Organic Pecorino cheese
Organic Basil pesto
Linguine Organic Pasta
Extra Virgin Olive Oil
Organic Honey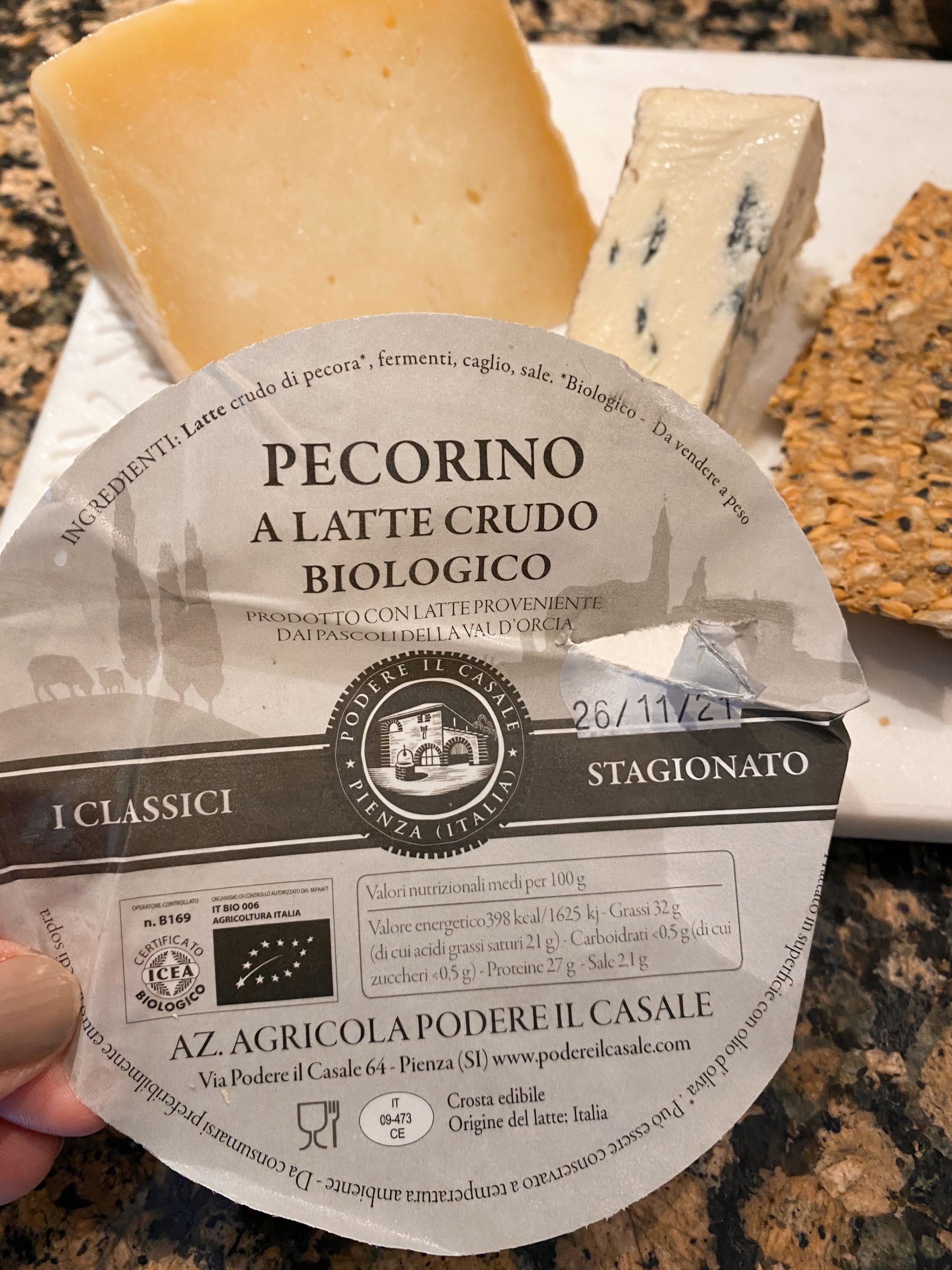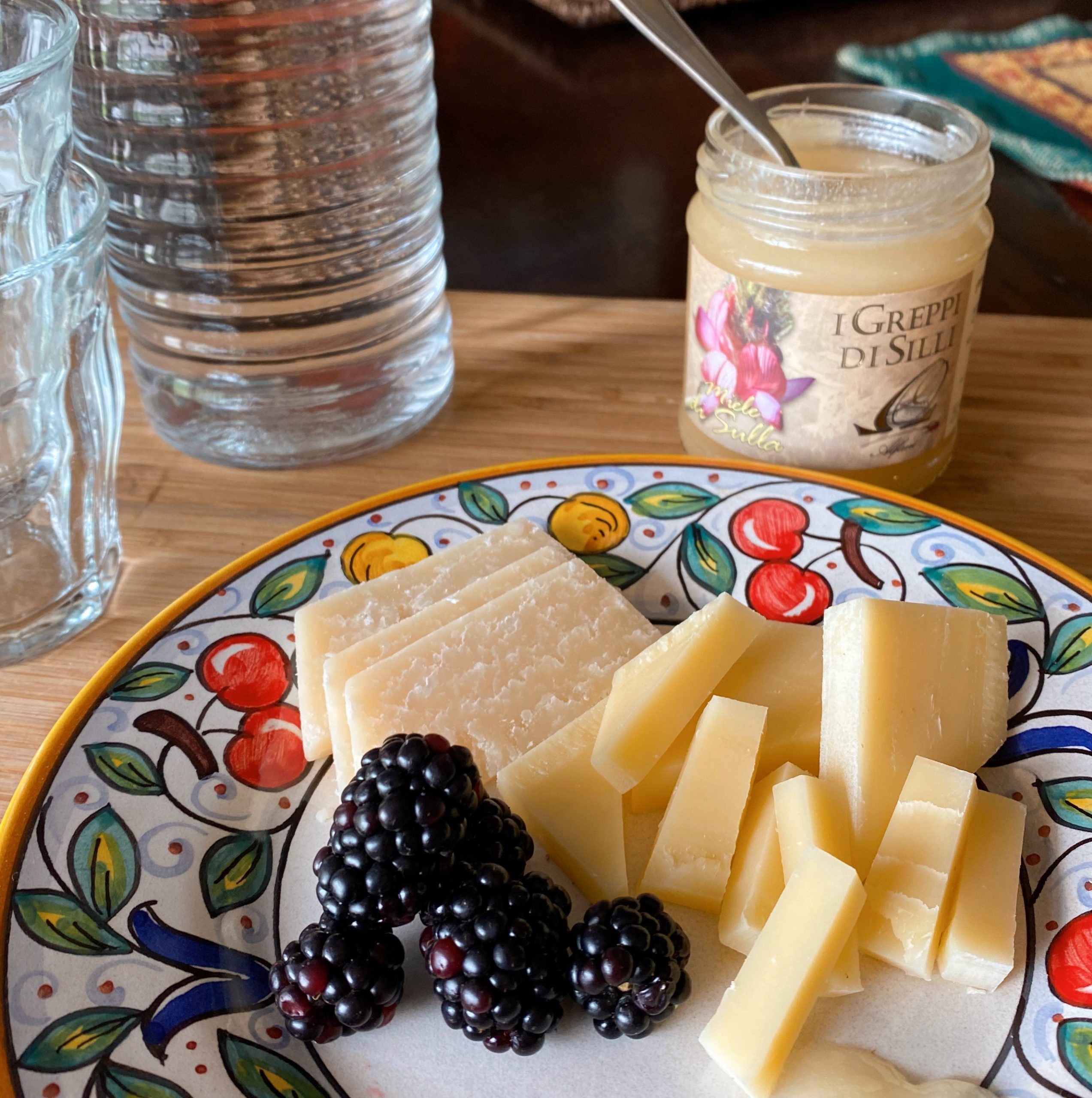 You can tell that everything KM Zero Tours shares in their gourmet boxes has so much meaning & thought put into it. Arianna and Alessio select high quality, seasonal products from small farms & businesses in their own literal backyard- how cool is that?
They love to share the people & products that make their corner of Tuscany so special. So until you can go in person and spend some time with them- I highly recommend trying one of their boxes!
They have several options & price points available. You can see what is in each box here, or contact them to curate a custom box for you!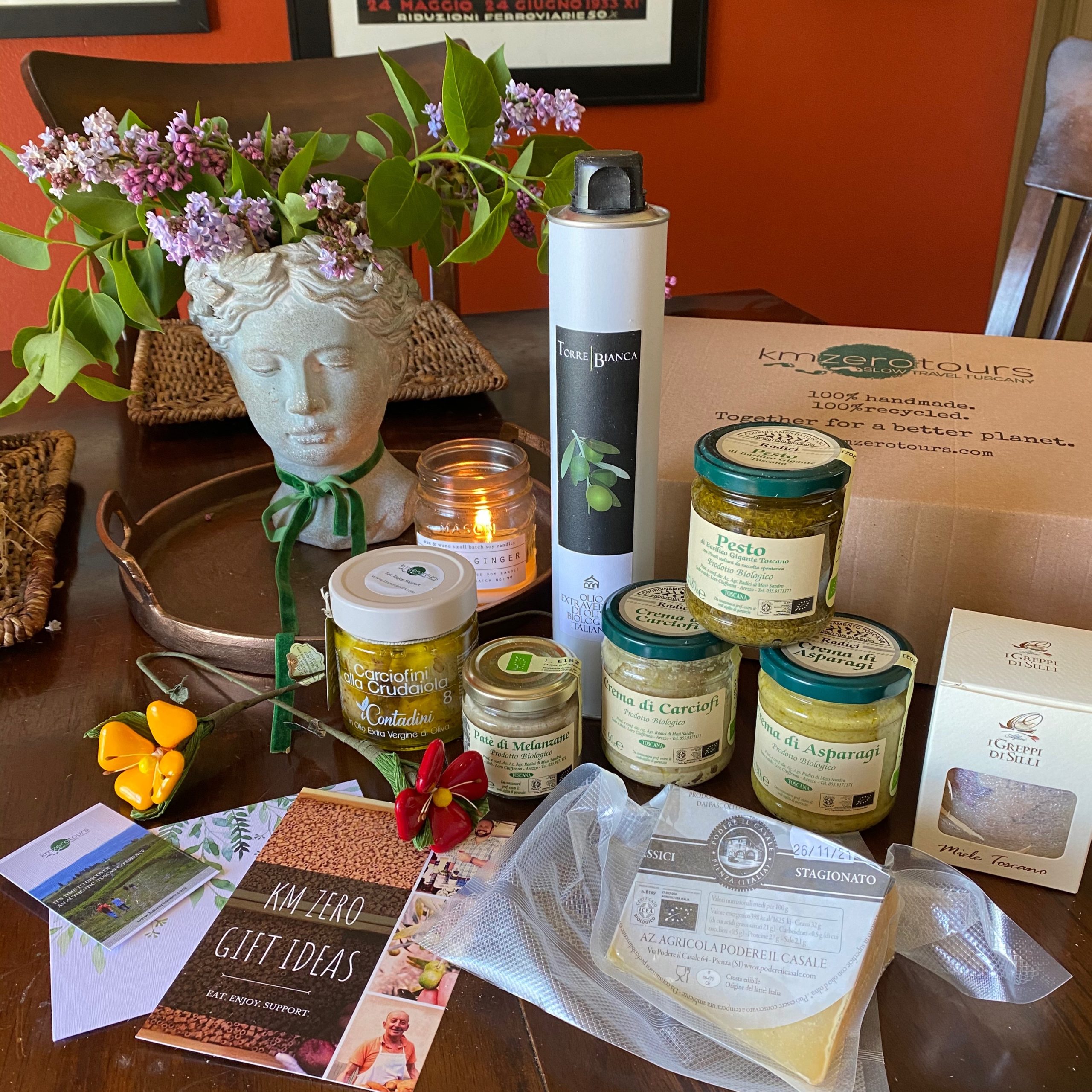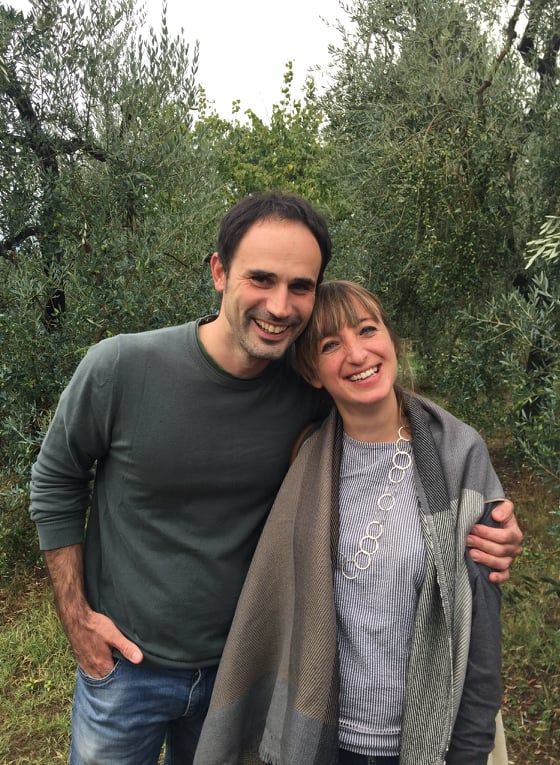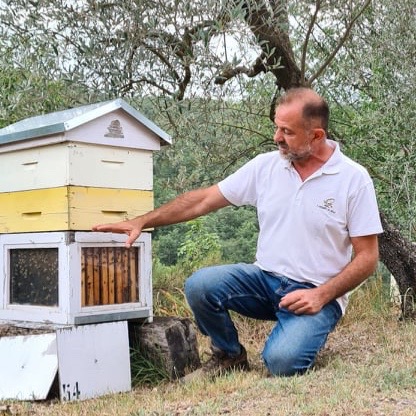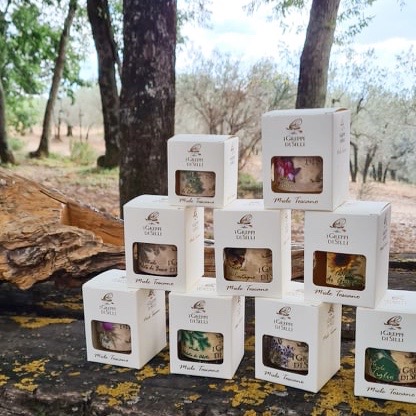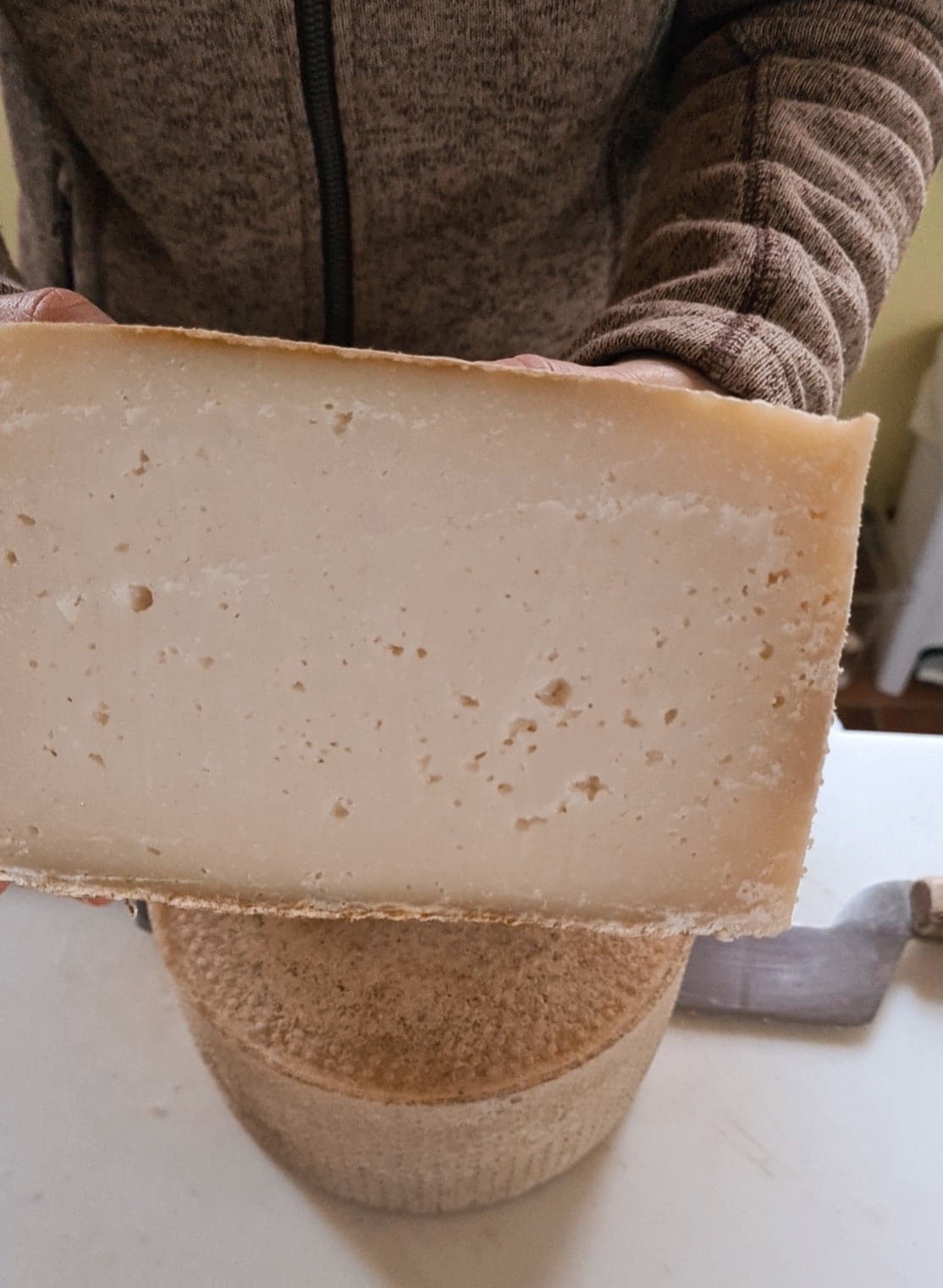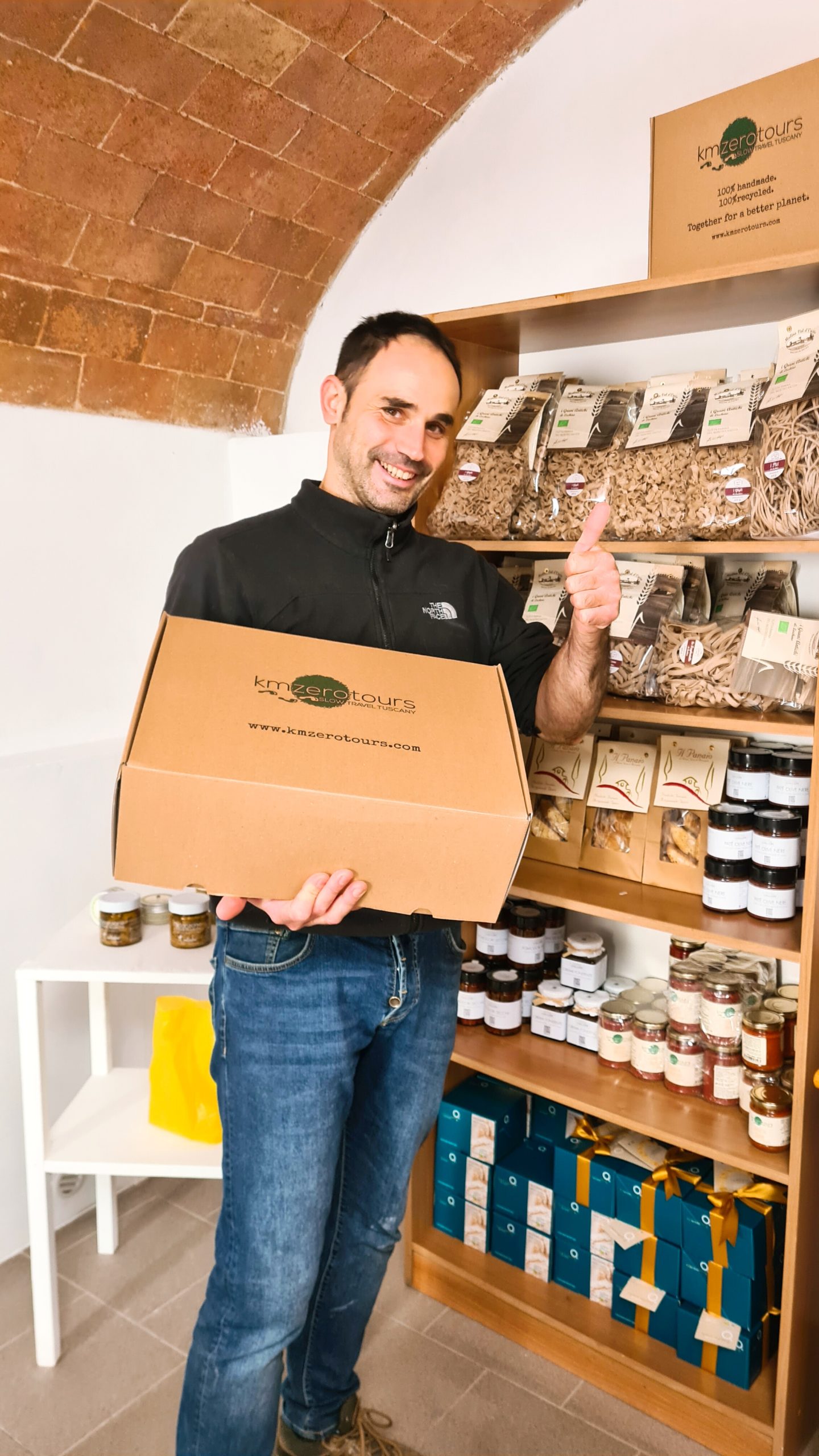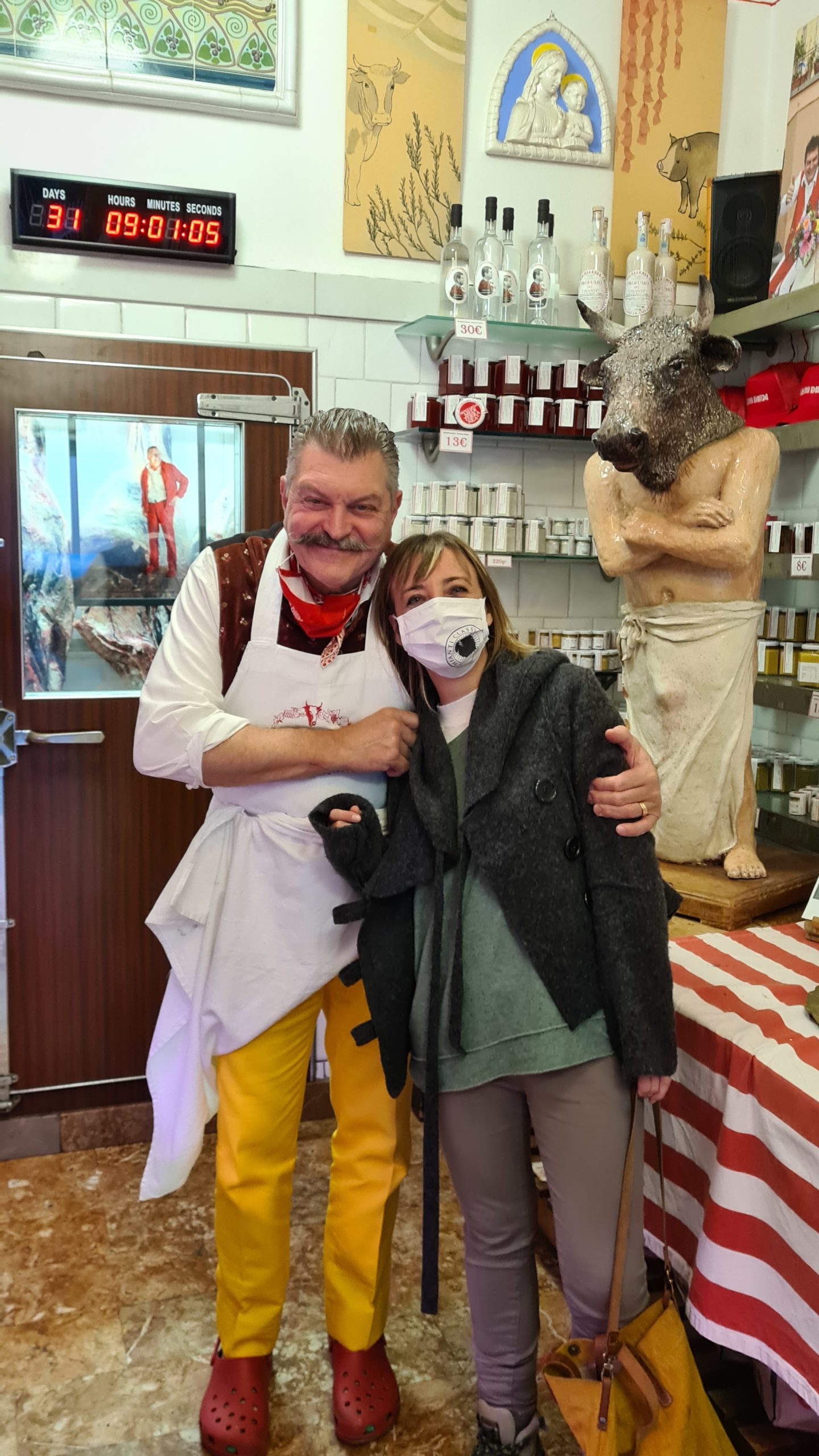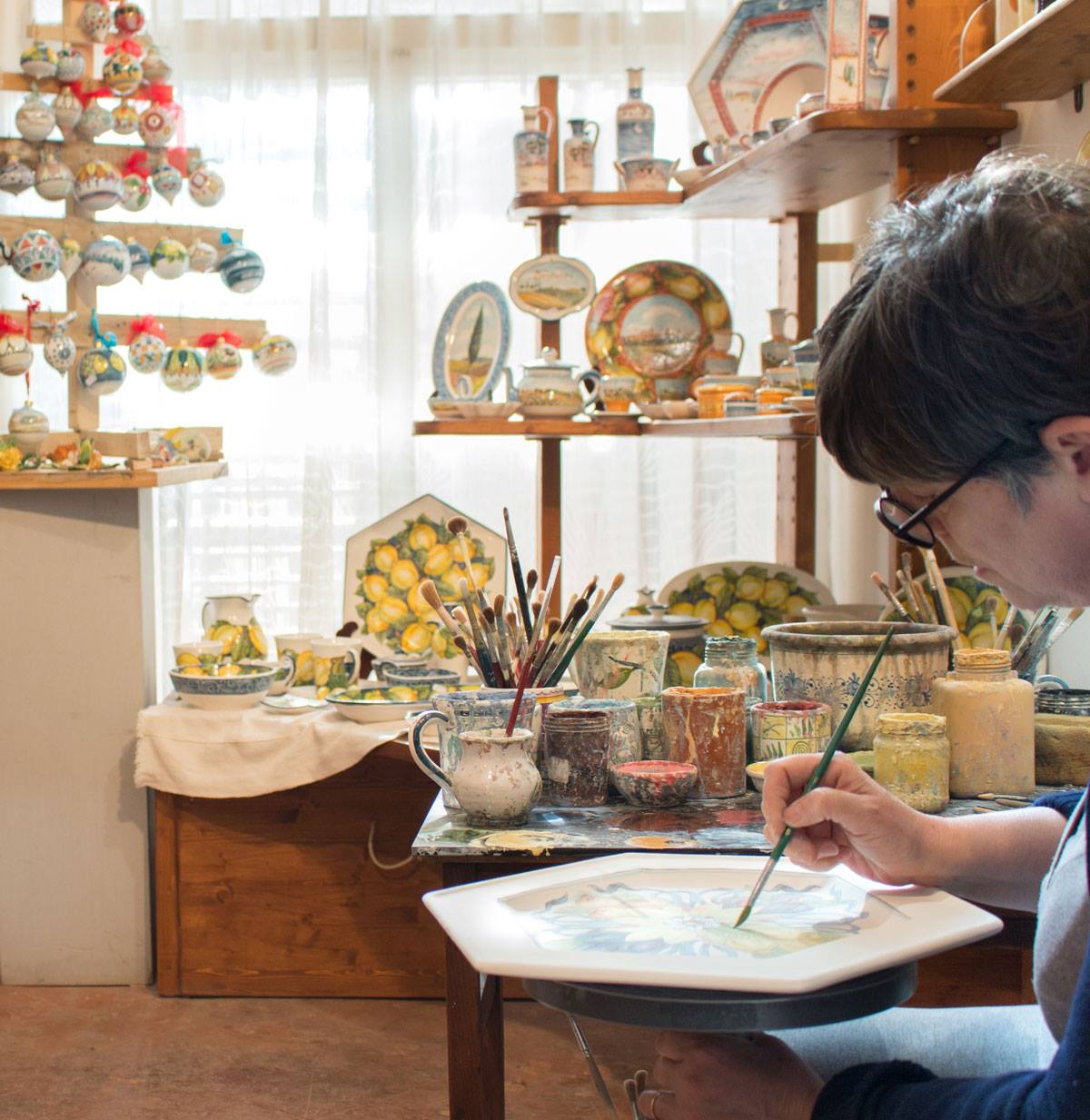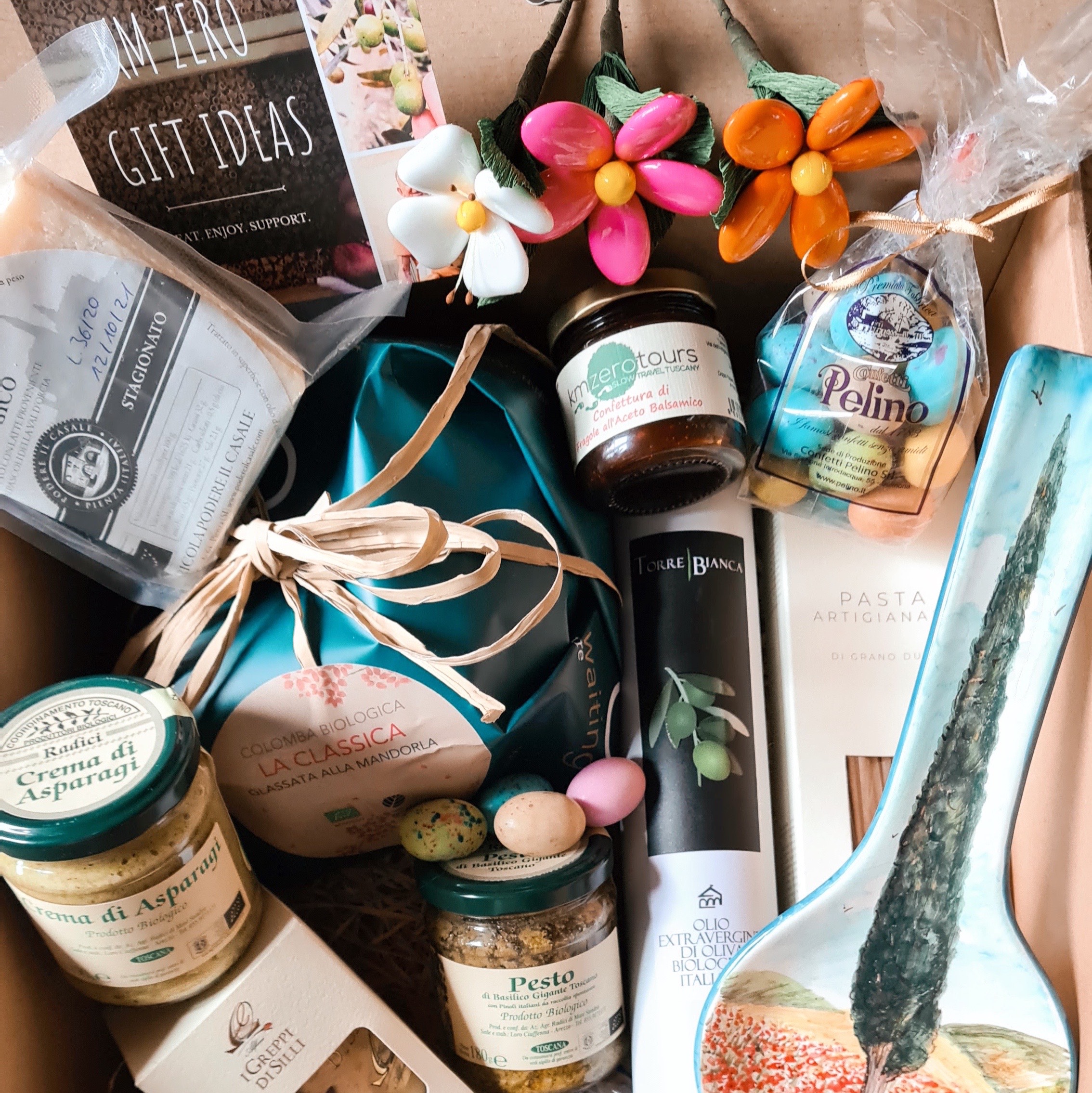 Get all the details to order your direct-from-Tuscany gourmet gift box for an epic date night, celebration or gift for your favorite Italophile. It's a win-win, supporting a small Italian creators & businesses while simultaneously enjoying a taste of Italy at home!
SHOP NOW: KMZEROTOURS.COM
This is not a sponsored post- I am just a huge fan of these lovely humans and their passion for sharing their corner of Italy!
Save this for later on Pinterest