12 Italy Books Perfect for Summer Reading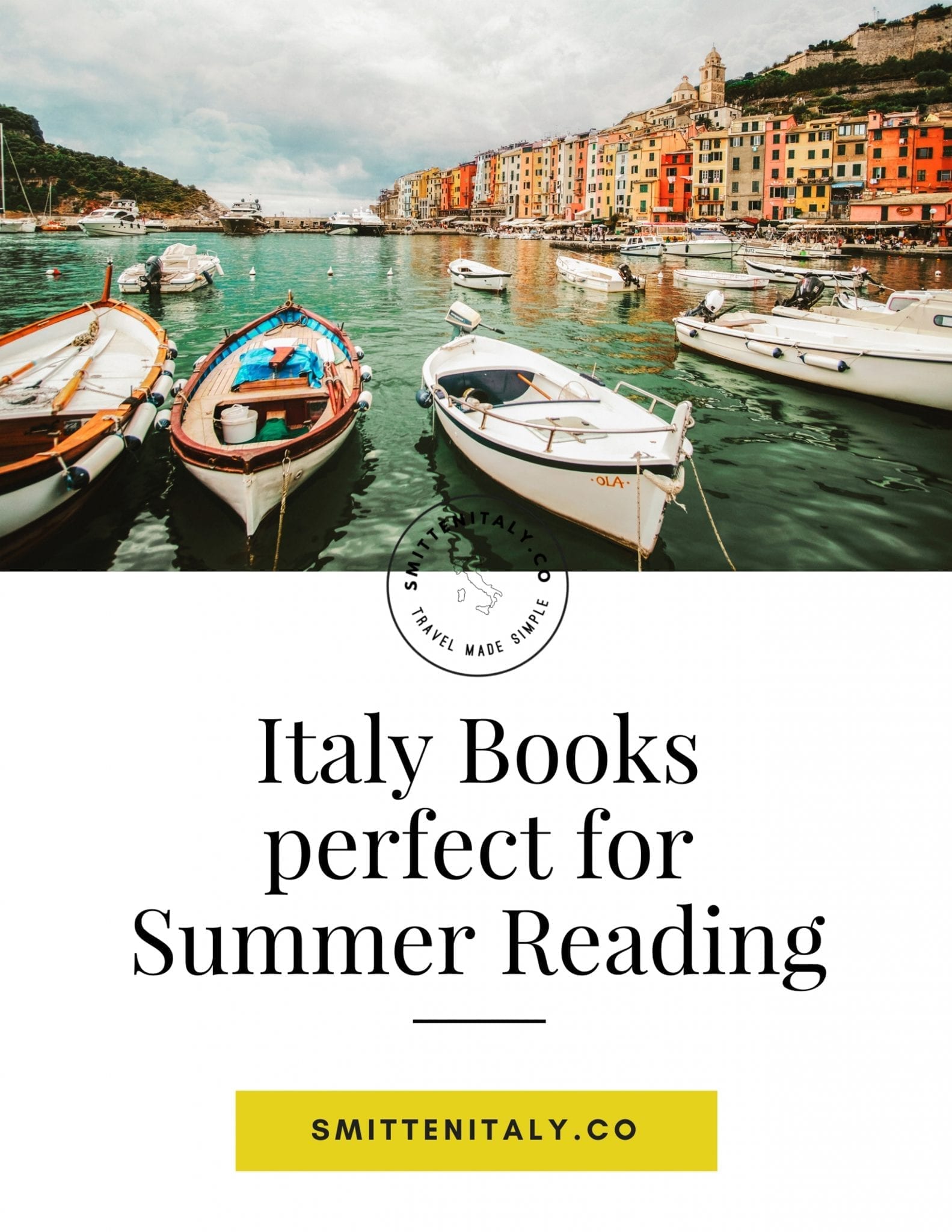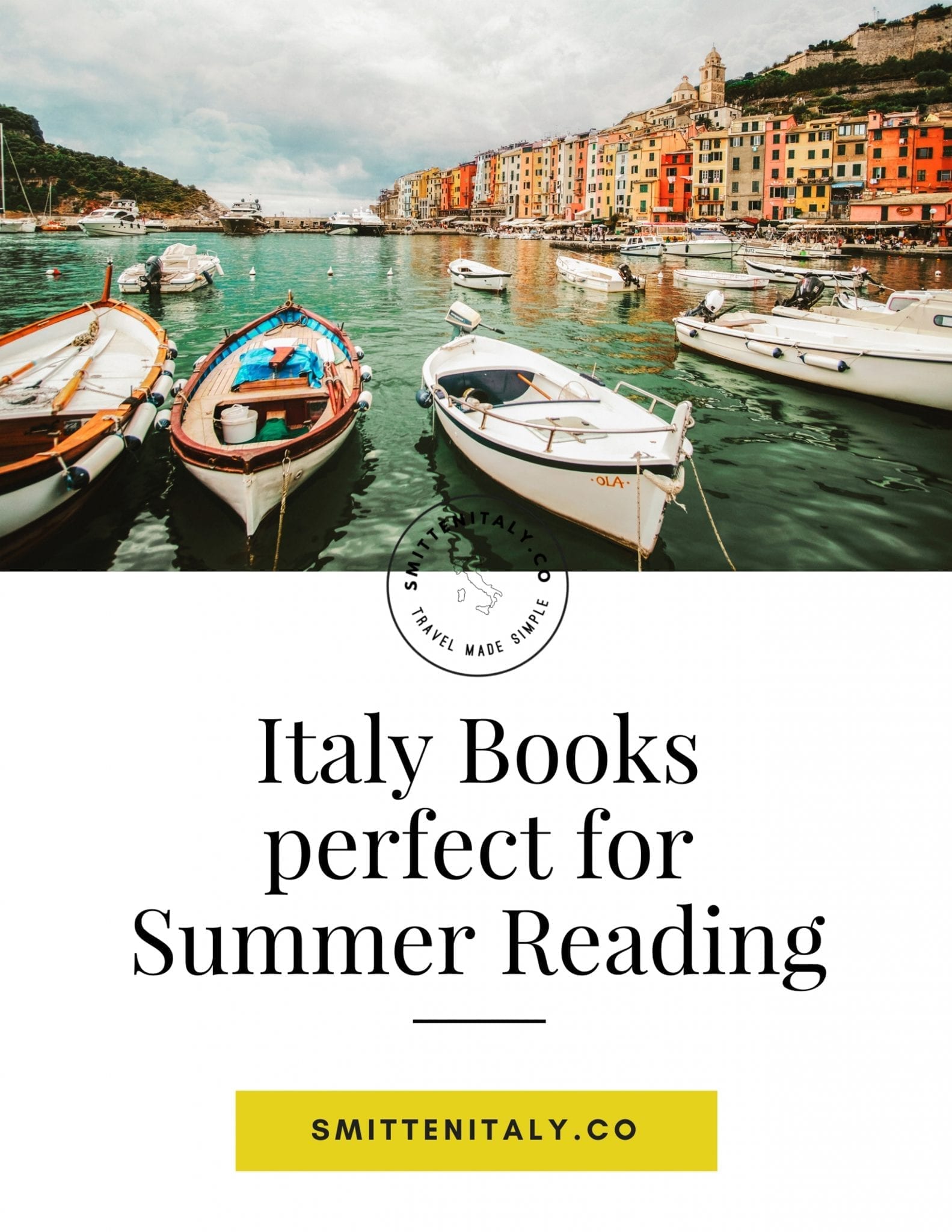 Affiliate links may be used in this blog post. read my disclosure for more information.
Ahhh, Summer. It's almost here, friends and because I always love to peruse a good list, I'm sharing some favorite Italy books with you here- ones that will be perfect for summer vacation reading- or year around for that matter, because don't we always need a bit of Italy wanderlust?
David shalleck, AUTHOR
In this travel & food memoir, author/chef David spends the summer as a private chef on board a yacht in the Mediterranean for a very wealthy and powerful Milanese couple that are more than a bit challenging to work for. It is a fascinating peek into a world most of us will never see firsthand.
I must tell you that the book is primarily located in France- but Italy does factor into the summer. If you love food & travel memoirs, I think you will love this. It is a favorite of mine that I've read multiple times, shared with friends and pull out whenever I want a dose of the Mediterranean.
nicky pellegrino, AUTHOR
The charming story of 4 women who arrive to take a cooking vacation led by Luca Amore in a small Sicilian mountain village. I enjoyed this book even more when I realized it was loosely based on a real cooking school in Modica, Sicily.
This is a nice holiday read, filled with food, a fun storyline and some recipes too!
André Aciman, AUTHOR
A beautiful, haunting & complex love story of young Elio and his family's visiting summer guest, Oliver. I much preferred the book to the movie, as there is time to develop the characters more and build the tension that progresses over the long hot summer on the Italian Riviera.
This is definitely a book for mature audiences, but the story will stay with you for a long time. There is a conversation between Elio and his father that is so beautiful, I still tear up thinking about it.
Michelle Damiani, AUTHOR
This is the perfect book to indulge in while lounging by the pool this summer. Michelle brings the residents of the charming village of Santa Lucia to life, and gives us a realistic taste of what life in small town Italy might be like- (not always as docile and idyllic as things appear!)
I can't wait to read the next part of the story! Santa Lucia is Michelle's 2nd book (I love Il Bel Centro too and highly recommend it!)
Mary Taylor Simeti, AUTHOR
This travel memoir is a timeless look into the culture and history of Sicily- a gorgeous & complicated place. Mary shares a year of her life living and working in Sicily in the 80's and all the beautiful details that it encompasses.
Mark Lamprell, AUTHOR
A fun, light read with an interesting narrator, the city of Rome itself. I enjoyed the feeling of the book, a bit like a combination of novel and travel guide. As the author guides you through the city and the 3 storylines, you can't help but fall in love with Rome.
Tiffany parks, AUTHOR
Midnight in the Piazza is the story of young 13 year old Beatrice whose family has just moved to Rome for her father's job as history professor at the American Academy of Rome.
Beatrice is not too pleased with the move, but soon gets caught up in a mystery regarding the lovely Fontana delle Tartarughe (Turtle Fountain) outside her window. I adore this book (and this fountain) and think it makes a perfect reading adventure for both kids and adults.
Linda lafferty, AUTHOR
Are you fascinated by the Medici family, the Palio of Siena or Renaissance Italy? This novel includes all of those and weaves in the story of a young girl named Virginia, 16th century politics and the unmistakable pull of the Palio & those glorious horses.
Justine van der Leun, AUTHOR
Marcus of Umbria- What an Italian dog taught an American girl about Love.
I knew I wanted to read this from the moment I saw the title. A girl + a rescue dog + a tiny village in Umbria = a love story unlike any other.
I thought it was a real and zero-fluff memoir of the roller coaster of leaving your home and trying to fit in and start over somewhere else.
Thank goodness for dogs & the good people that love them.
Christina Lynch, AUTHOR
Such a fun book- a peek into post-war Tuscany through the eyes of 2 young Americans. Enjoy Siena in the 1950's with spies, newlyweds, secrets and intrigue!
Marlena de blasi, AUTHOR
I am a big fan of all of Marlena de Blasi's memoirs, and adore her sensuous writing style and details that bring each scene to life. This latest book centers around a group of women near Orvieto who share their stories and life's highs and lows around the table.
James earnest shaw, AUTHOR
James expertly takes us along on his pilgrimage throughout rural Italy. Diving into discovering more about the relationships and everyday life of locals he befriends along the way, you come away from this book wanting more, and being thankful that James was willing to share his story.
I'm so curious, what are you reading this summer? What would you add to this list?
If you liked this, save it for later!