How to do laundry while traveling in Italy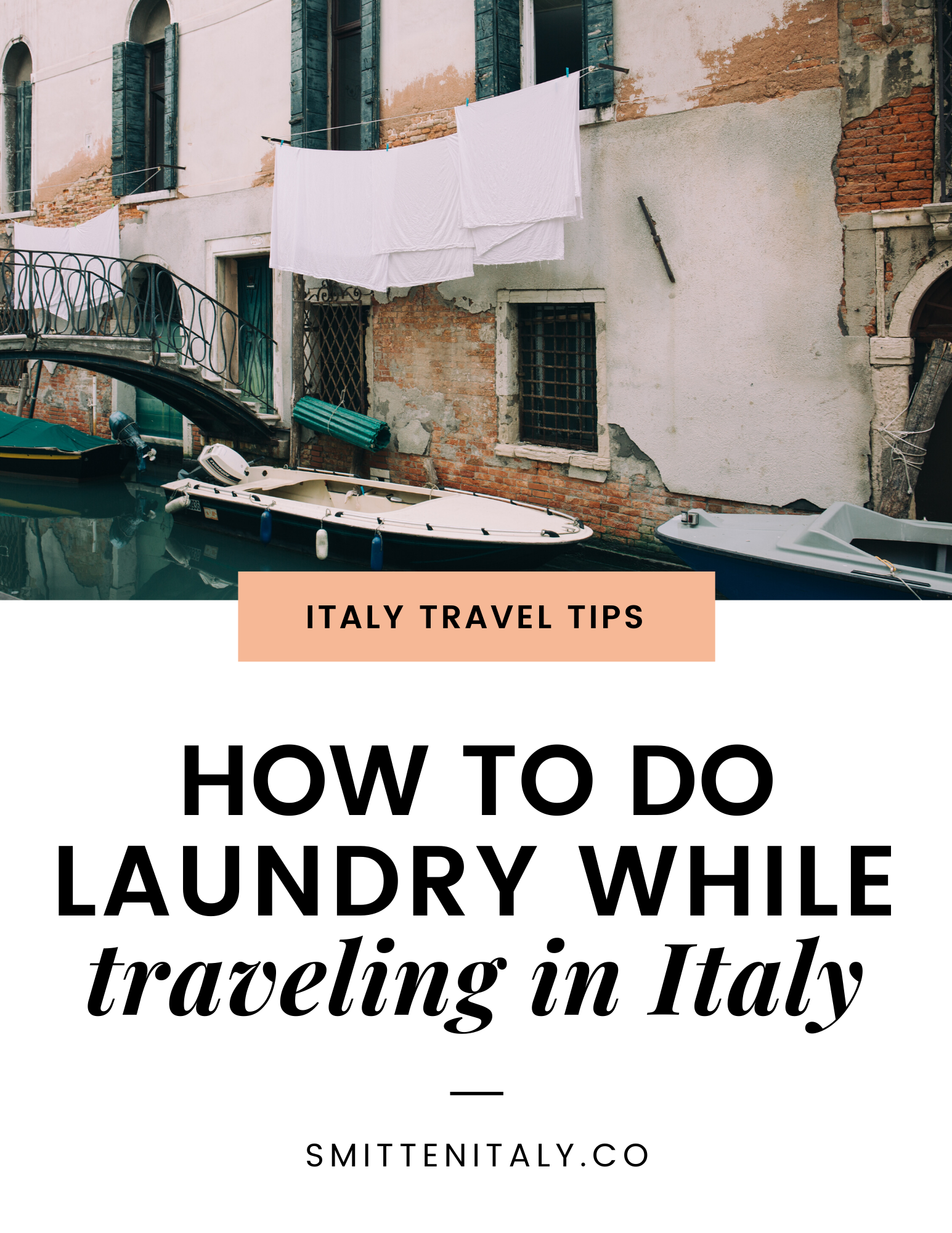 This post may contain affiliate links. Read our policy for more info.
How to do laundry while traveling in Italy.
A few months ago, I got back from a 6 week trip to Italy and all I took was a carry-on suitcase & 1 personal item (my backpack). I kid you not!
Sound daunting? I promise it wasn't. The reason it worked so well, is that I did some planning ahead.
Here's what I did:
I chose mix and match pieces that washed well & dried quickly.
I packed my trusty hand-wash laundry kit.
I planned some of my lodging later in the trip to have a washing machine.
I know that laundry is the last thing you want to think of when you are planning your trip to Italy, but I recommend you take the time to think it through.
There are several options for doing laundry in Italy, and I'll be touching on each one, the pros & cons and also give you my go-to formula for making a DIY Travel laundry kit.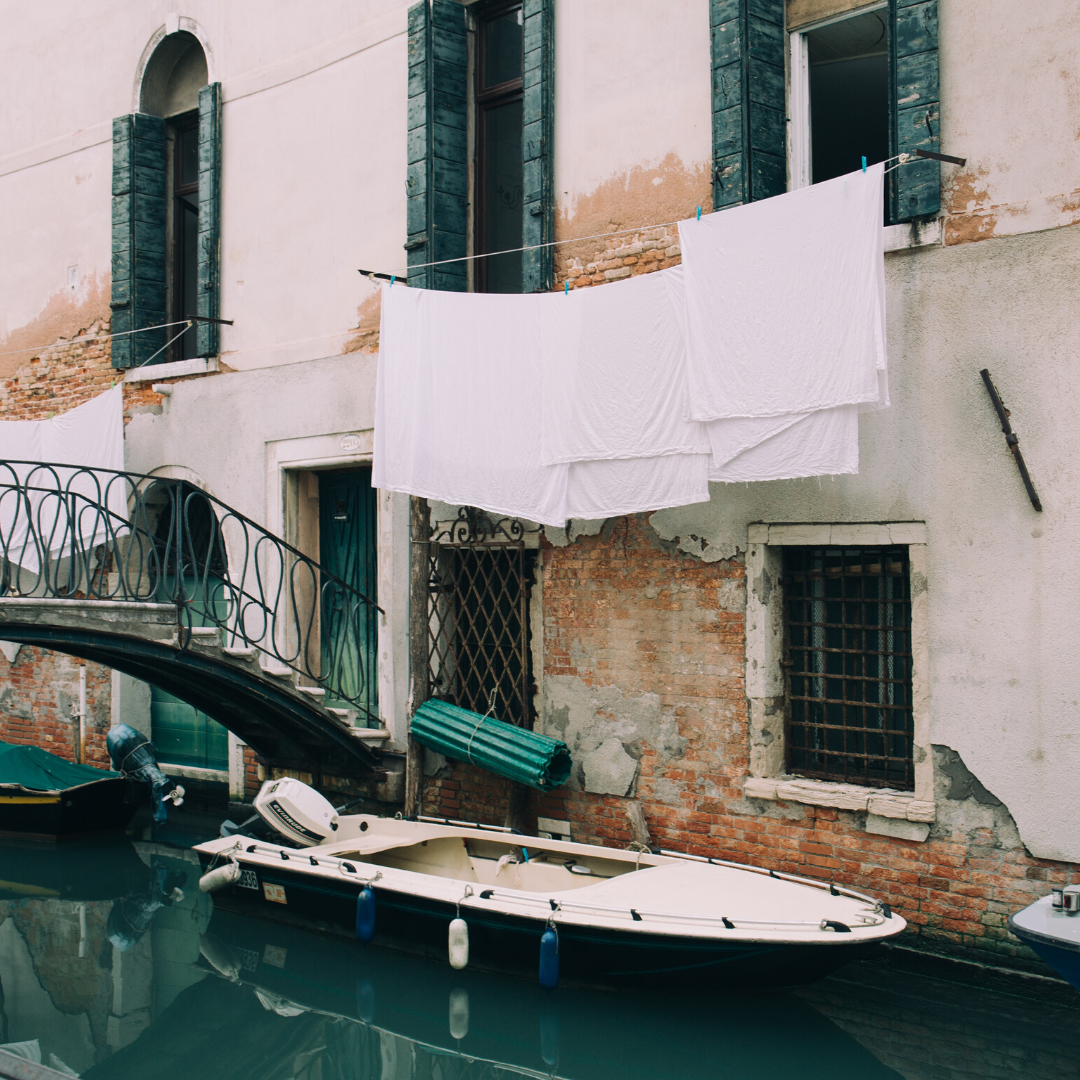 First of all- why do you need to even be worrying about this?
If you like to pack light, you'll need to do laundry at some point during your trip. Even if you don't pack light- you might get a stain, or want to wear a piece of clothing again depending on weather, etc.
Here are the top options for doing laundry while traveling in Italy.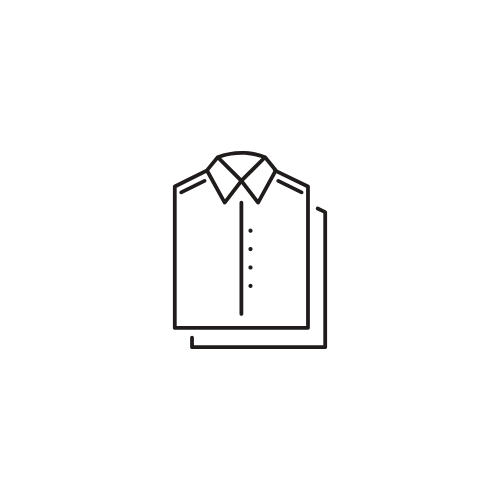 laundry service
A hands off approach
Gets expensive quickly
Hard to find unless you are staying at a hotel.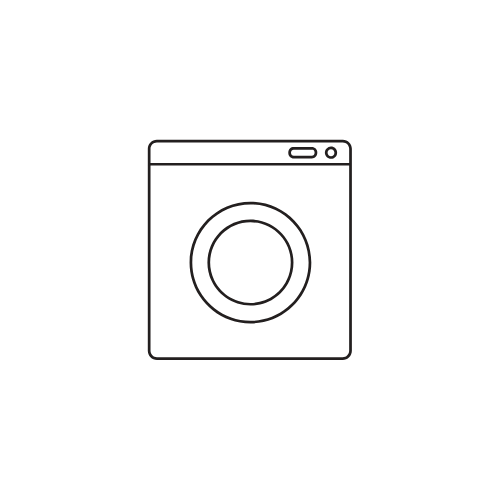 laundromat
Fairly inexpensive
Can be time consuming
More challenging to find one near your lodging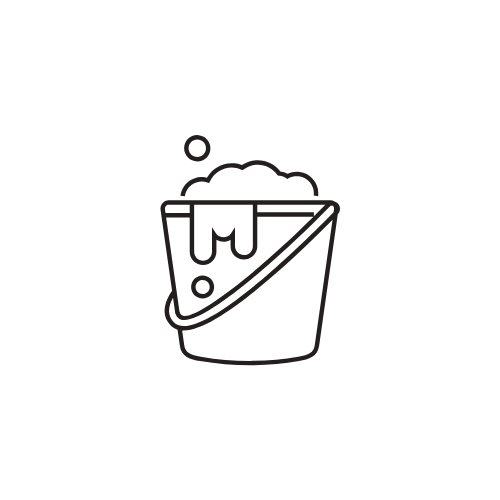 hand washing
The cheapest option
Easy to do
Time Saving
Most hands on of the options
My choice? A mix of hand-washing & utilizing an apartment rental with a washing machine.
Tips & Things to remember:
Dryers are not usually available in Italy rentals.
Everything will need to hang dry. (which takes more time)
Plan ahead and bring easy to wash & dry pieces of clothing.
Some but not all apartments come with a drying rack.
Some towel racks are heated, which makes drying small things quick & easy.
Wash out underwear/bras at night so they can dry overnight.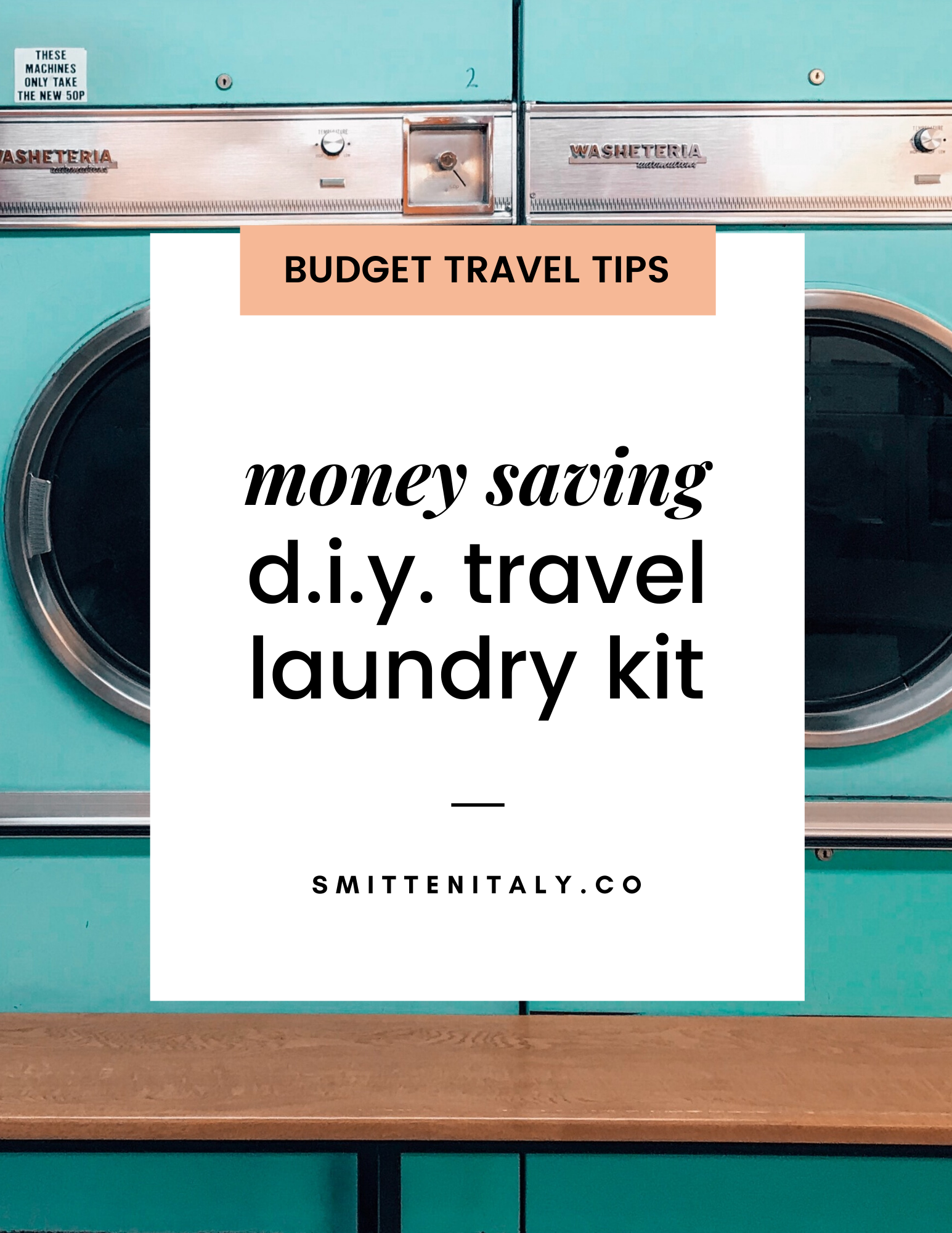 Create a DIY laundry kit for your Italy trip
the basics
Universal Sink Stopper (small & light & worth packing)
Laundry Soap: before you go, decide if you want to use liquid, bar, or soap sheets.
Thoughts on laundry soap:
You can buy soap in Italy. But it will be hard to find travel sizes of anything and finding bar soap is difficult. And who wants to go searching for soap on vacation? I always bring a small amount of laundry soap with me.
Pro: Great for spot treating & you don't have to worry about liquids in your carry-on.
Con: It can be messy to travel with, especially if you are moving locations a lot or going to a humid destination (make sure to have a container or leak proof bag to store it in)
my picks: Felsnaptha bar (cut to smaller size), or Ethique laundry bar which is a nice smaller size.
Pro: Lightweight & easy to pack
Con: Takes up space in your liquid bag for air travel
There are a lot of choices including filling your own travel bottle with laundry soap from home, or getting travel size tide packets or packing a small bottle of Dr. Bronner's (my personal favorite choice) which can also be used for hair and body.
Soap sheets are one of those things that sound good, and seem easy but they just don't perform as well in my opinion.
I've used all 3 in the past and prefer to use liquid soap if I have the room in my liquids bag. I found the bar soap to be harder to travel with once it was wet, believe it or not. I definitely wouldn't use soap sheets again.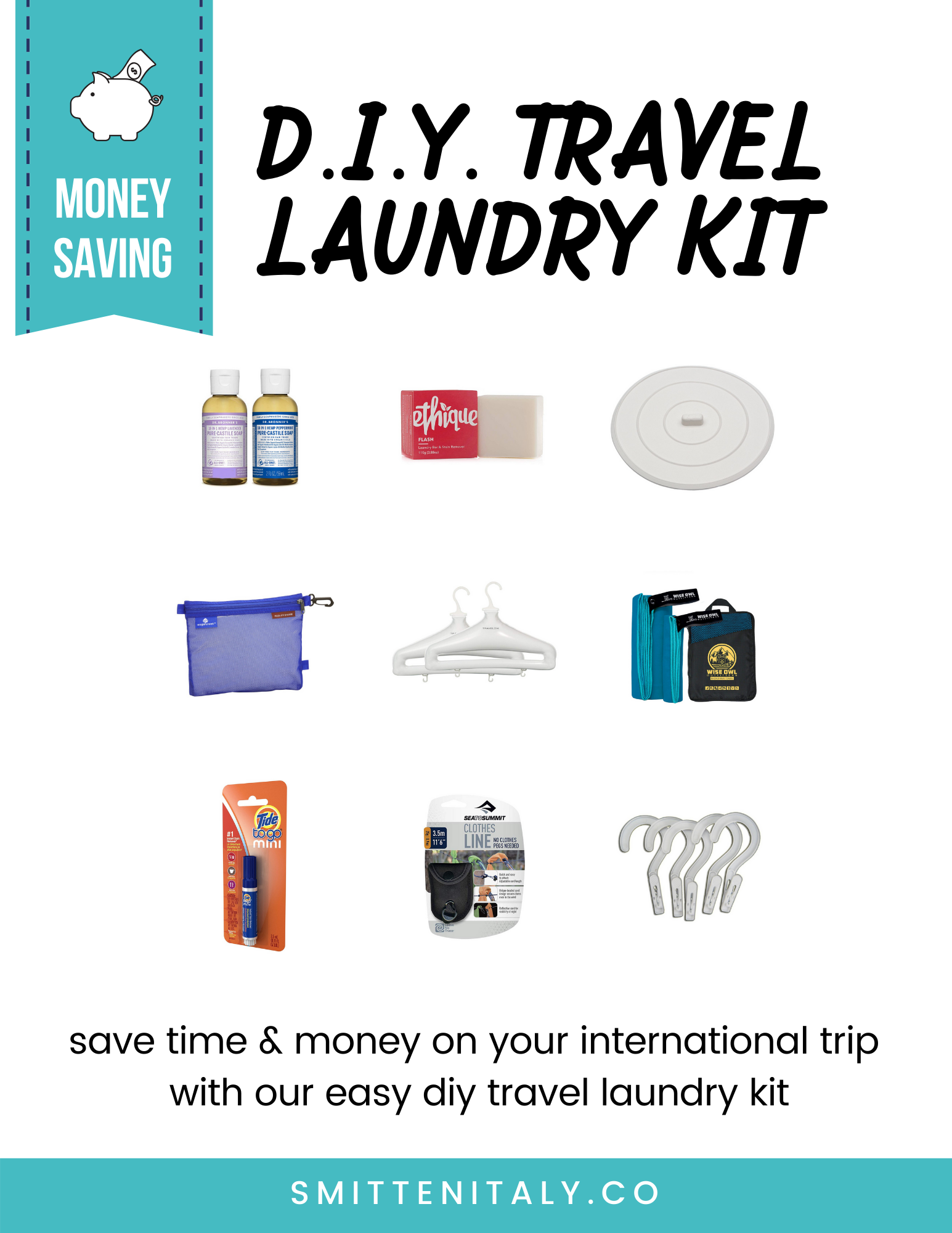 the extras
Not mandatory- but these items make doing laundry on the go easy & stress free. They are things I use in my travel laundry kit.
Tide-to-go Pen: You can buy these at many stores in the USA- they also are available on Amazon. A must have in my travel bag.
Inflatable Hangers: These are the best! They pack small but help with drying shirts or light weight things so they don't get hanger marks. I always travel with 1 or 2. They also have little hooks on the bottom which work well for socks and underwear.
Travel Clothes Line: I used to travel with one, now I've streamlined my system and go without. It's totally up to you! This one from sea to summit is nice and small and has built in clips. (no clothes pins needed)
Quick Dry Towel: Super useful for doing laundry, these quick dry towels get a lot of water out of the clothes, making them dry more quickly.
They also come in handy for an extra towel for bathing or drying your hair (especially the ones that come with an additional small washcloth sized towel- Italy does not use washcloths, so that may be nice to have if you are used to having them)
Water Resistant Storage Bag: Optional but super handy to put everything in for travel. I keep all the laundry items in this storage bag and it's ready to throw in the suitcase whenever I need it. This bag works great for wet swimsuits too, if you have the beach on your agenda. Also available in a larger size if needed. (I use the medium size for my laundry kit)