How to build the perfect Italy Travel itinerary
Picture this. You're finally on your dream trip to Italy and instead of following a crowd of people and checking things off a "must see" list, you are spending your days relaxed and carefree- experiencing the sweet life in Italy. Days filled with things that are unique to your interests, passions and personality.
And then imagine you planned it all yourself.
Really! It's easier to do than you think. Let me show you how.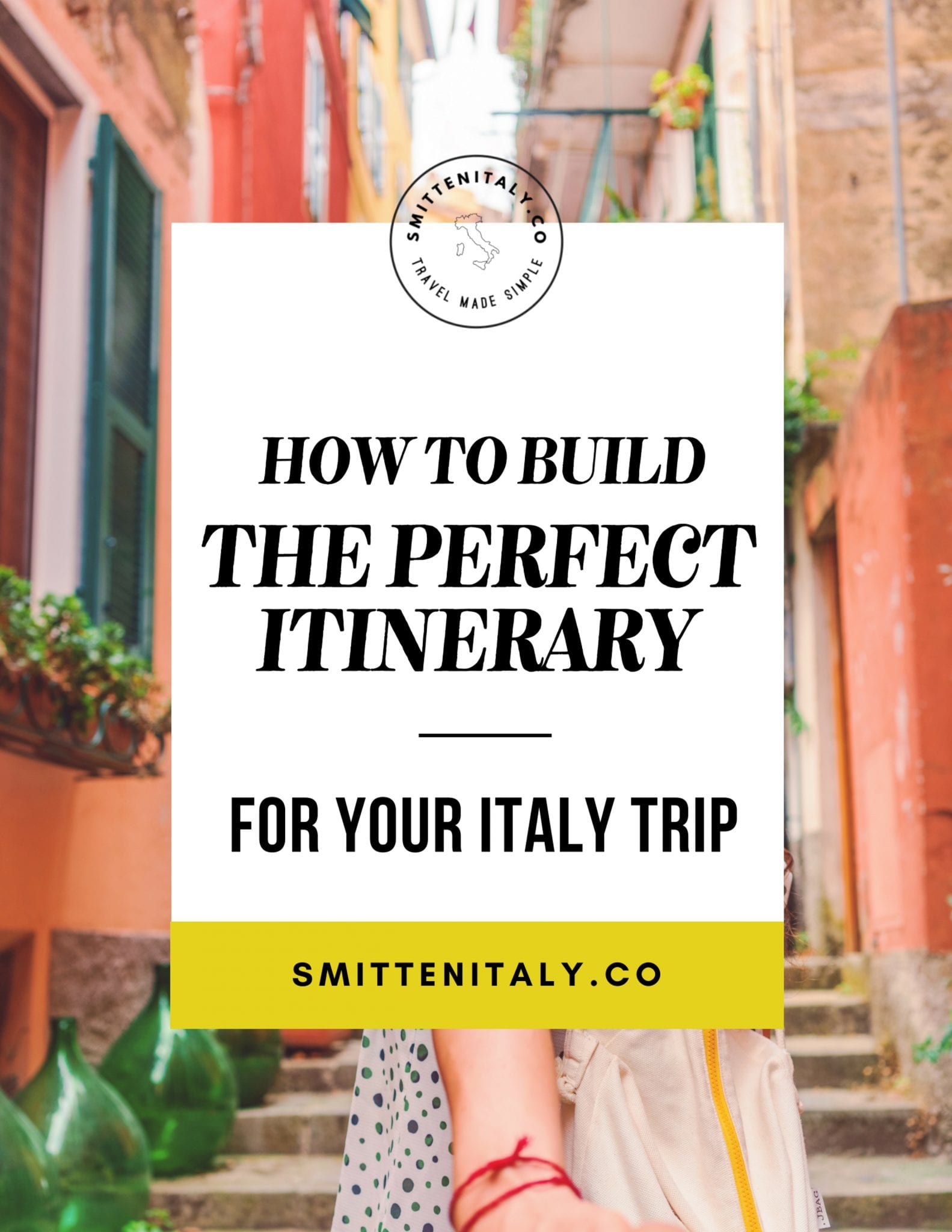 Years ago, when we took our first trip to Italy, I spent a whole year planning. No kidding! It was fun, (and I love to plan trips) but at the same time, SOOO overwhelming.  I was so stressed about every single detail and second guessed myself for months.
Looking back now, I laugh at myself because not only did I have no clue what I was doing, I didn't think at all about what we wanted out of our trip.
The more I read, the more my head filled with "all the possibilities" or things I should do just because that's what you do when you go to Italy. I longed for something more me. Something full of ways to experience Italy and a true taste of la dolce vita. 
After that first trip, through experience and trial & error- I realized we didn't have to do it like everyone else.  I could plan our trips completely around a theme, event or experience that we were interested in- and let the stress of "seeing and doing it all" go, and spend our days full of soaking up the magic that is experiencing Italy, instead of being part of a maddening herd or checking things off a list.
Do you want to plan your epic Italy adventure without feeling like you have to do it "right?
Maybe you've been to Italy before and you loved it but you want a different experience this time. Or maybe it's your first time but you don't want to be part of a large tour group or do the typical whirlwind "grand tour."
You want to experience Italy, but in your own style and at your own pace. 
I feel so passionately about this that I thought it would be fun to create something special for you. After 10 years of planning trips to and all around Italy, I've created a formula that really works for us and I want to share it. (easily changed to suit your own interests and tastes, of course)
Intrigued?
This month I'm hosting a free travel challenge called "Dream. Plan. Go."
I believe it can be just that simple, if you've budgeted the time and money to take the trip. You don't have to spend a year like I did researching and second guessing every tiny decision.
Think of it as a mini-course directly delivered to your inbox for 5 days. With a built-in cheerleader (me!) cheering you on as you dream and plan.
It's 5 days of prompts and guidance to:
Gain Clarity + Focus for your Trip

Learn my exact process for itinerary planning

Streamline and Organize your plans

Get insider tips + resources galore

Join other Italy Lovers as we research our personal passions, outline our itineraries and plan our dream trips.
It's going to be so fun!  (by the way- it's completely free to join- sign up by clicking the link below.)
Come join us for the challenge, friend. It starts May 22nd.
update: Registration for the challenge is currently closed.
xx, Heather
p.s. Ready to start planning? Check out our Ultimate Italy Travel Planning Kit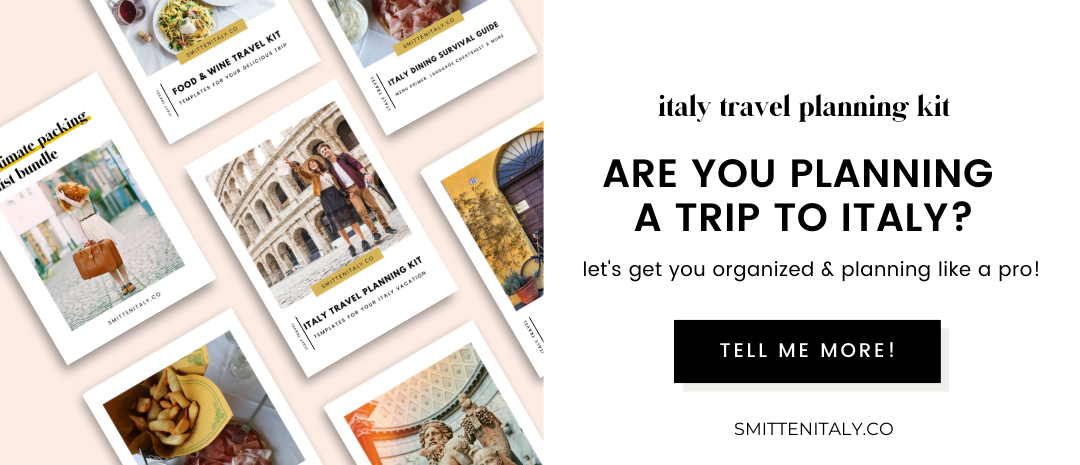 Pin It for Later