Roman Holiday (spending Christmas in Rome)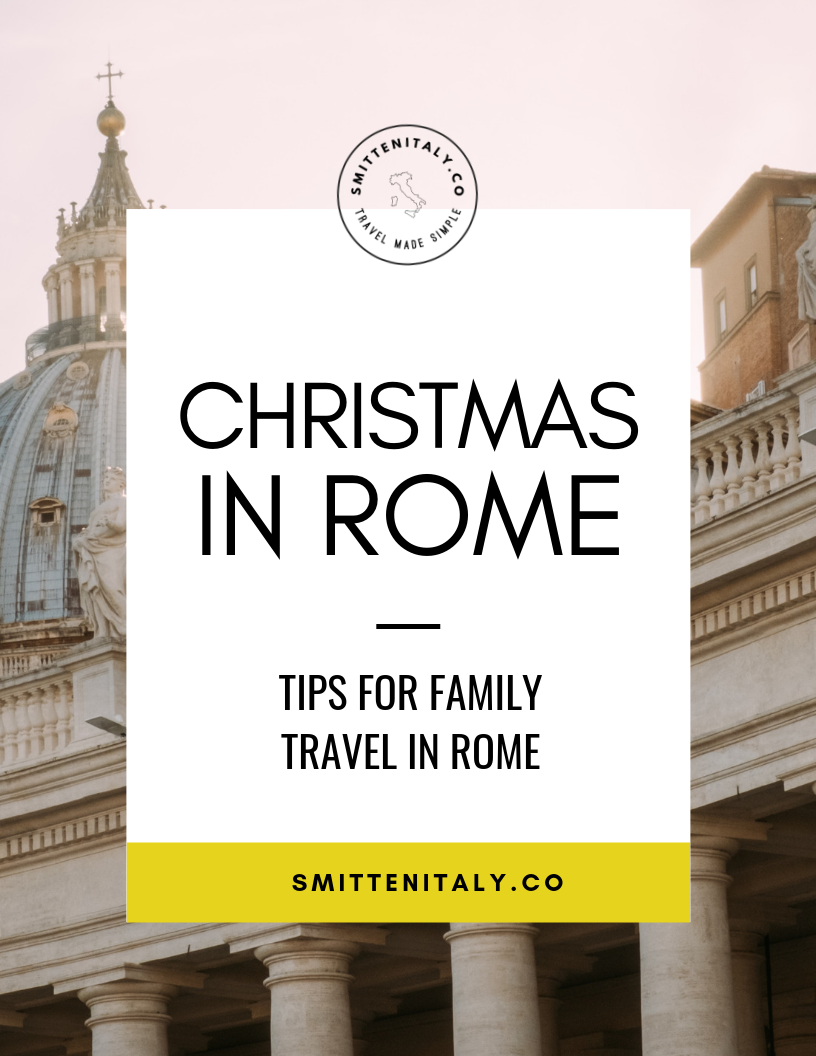 Spending Christmas in Rome last year = a dream come true for both Chris and I.
About 10 years ago I read a magazine article about a family who traveled to Rome in December for the holidays. It was dreamy & I've never forgotten it.
I daydreamed about it. Here's the short version of my day-dream.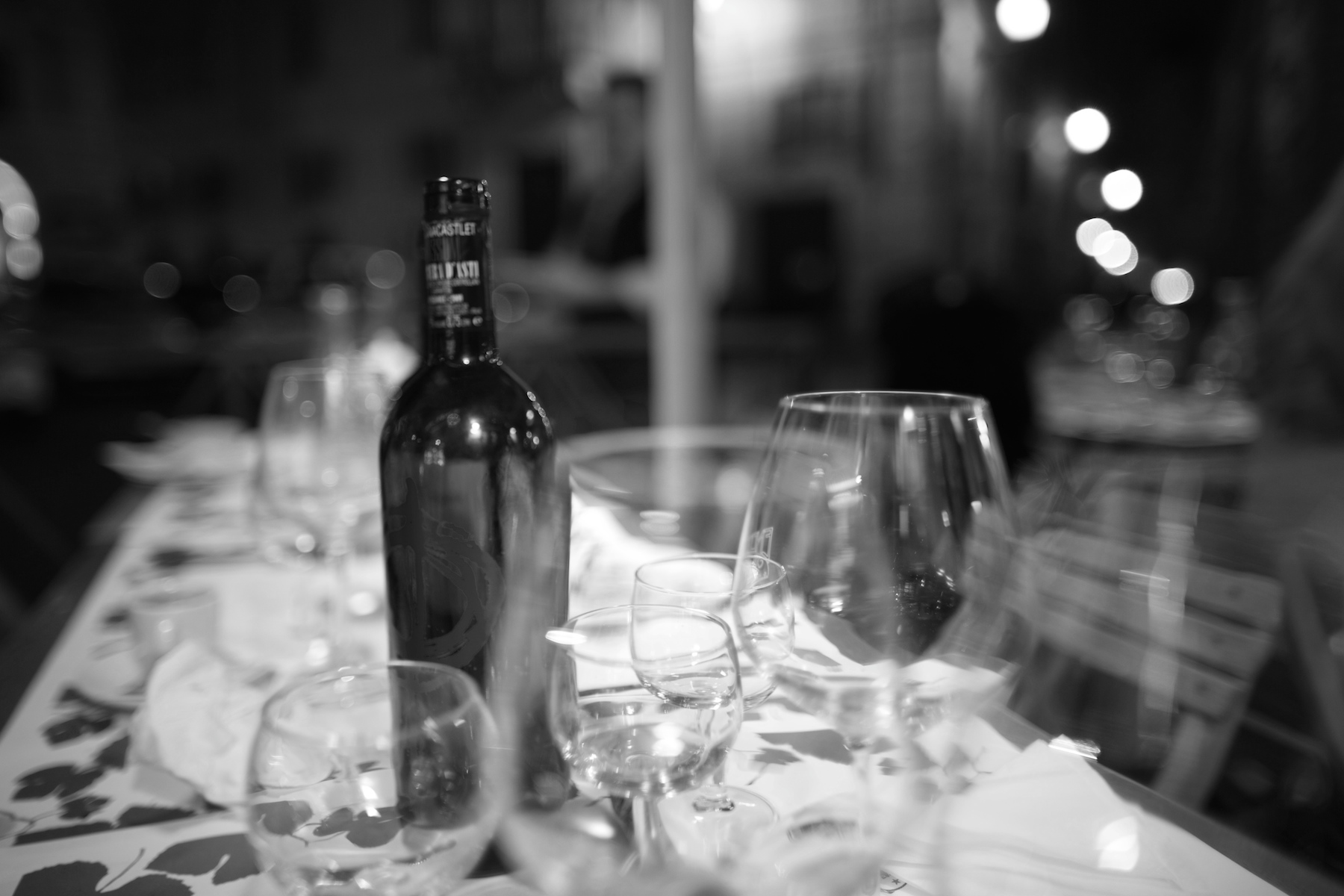 We would go over Christmas break, so there was enough time to travel and not hurry. Going  off season would be less crowded and definitely not roasting hot. We'd look festive bundling up in coats and scarves and drinking hot chocolate and wine with the streets blissfully empty. Of course, I also imagined what it would be like to see and experience an Italian holiday.
Years passed, and I never forgot my dream of a "Roman Holiday." Who knew that years later we would be living in Italy and could hop a train to Rome whenever we wanted? Geez. How crazy is that?
So last year when we were planning our Christmas break- I convinced my family to not fly off to some other country like we did the year before– but to stay close. We could have an Italian Christmas.
I didn't have to work very hard to convince them, believe it or not…
And so we went. We are in LOVE with this city and had been to Rome many times but never at Christmastime. We drug our family and friends with us and enjoyed exploring the city bundled up with coats and hats and Christmas magic everywhere we went. It was *almost* just like my daydream.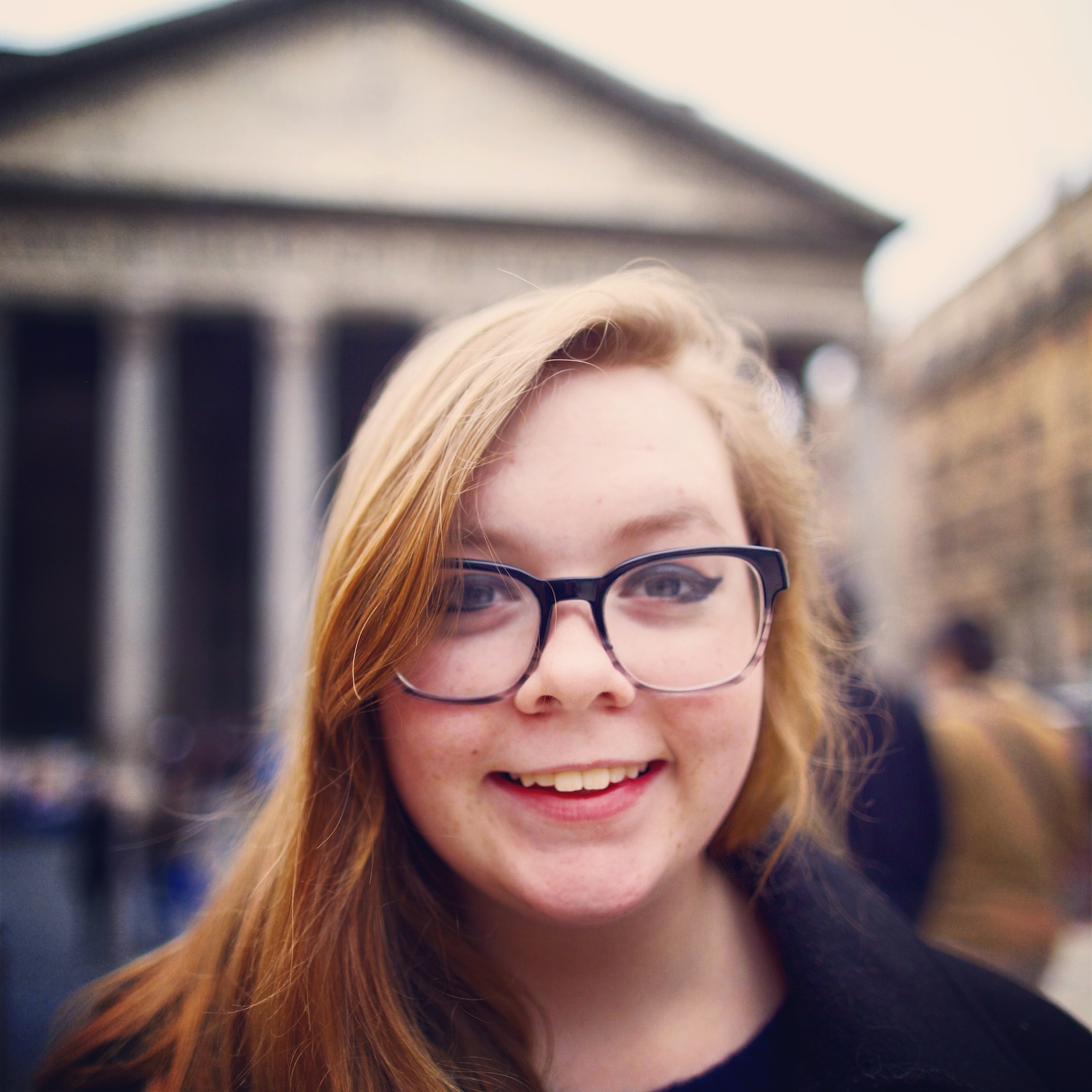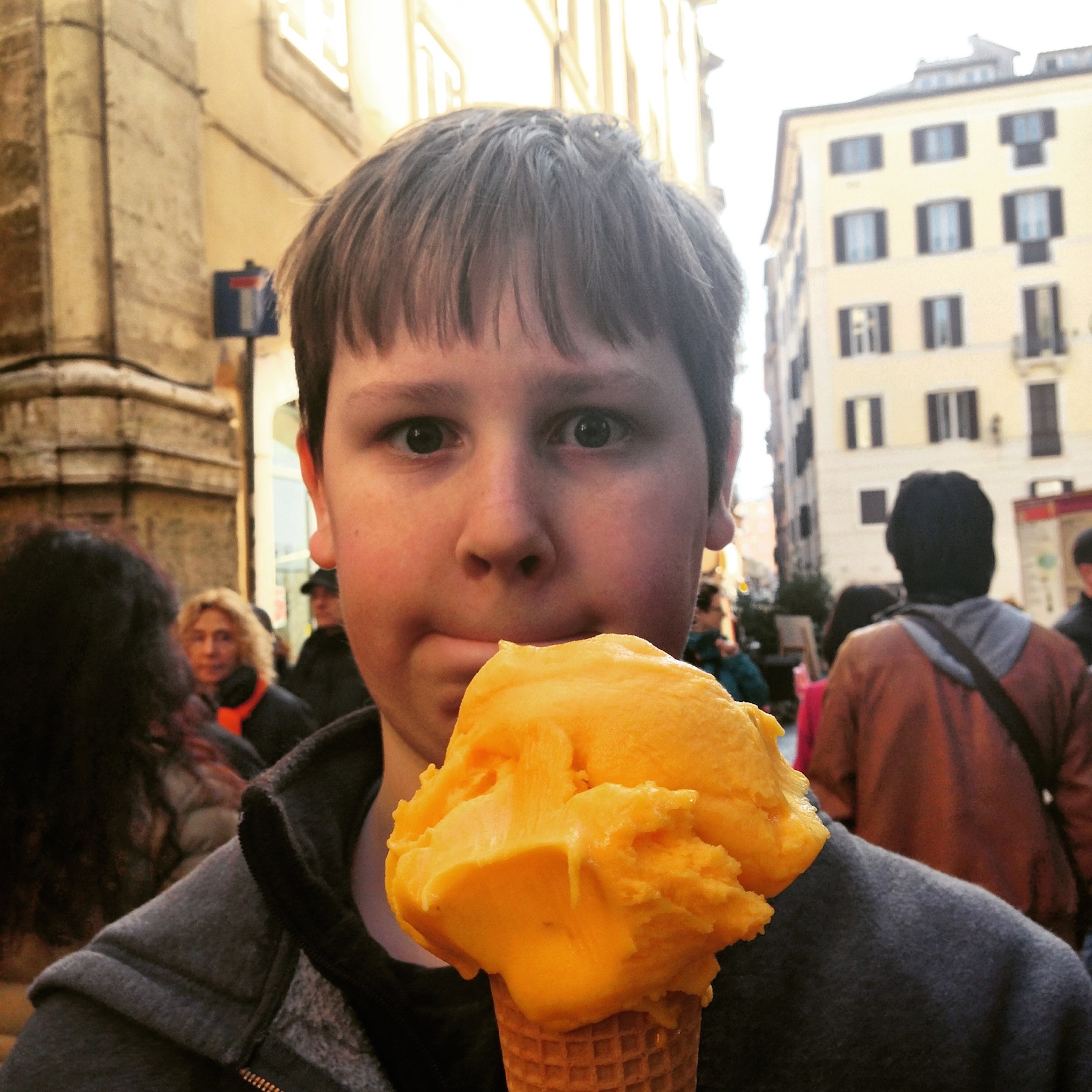 Our kids really enjoyed it at the time, which as you know wasn't always the case when we were living in Italy. Now that we have moved home and are in full on holiday mode back in the USA- we are missing Italy and reminiscing about last Christmas and they are telling me they LOVED it.
They are talking about the meals we had, the new things we did (Midnight mass! Catacombs! Presepe hunt!) And how fun it was to show our friends around the city and share our favorite places with them. Most of all they are realizing how much they miss the traveling.
Are you laughing with me? Ha ha, I know! Isn't it funny how grand things look when remembering with misty eyes?
Well, enough of my rambling- friends! Whether you are planning a winter trip to Rome, or just dreaming- I hope you enjoy this trip down memory lane and get some ideas on how to spend your days.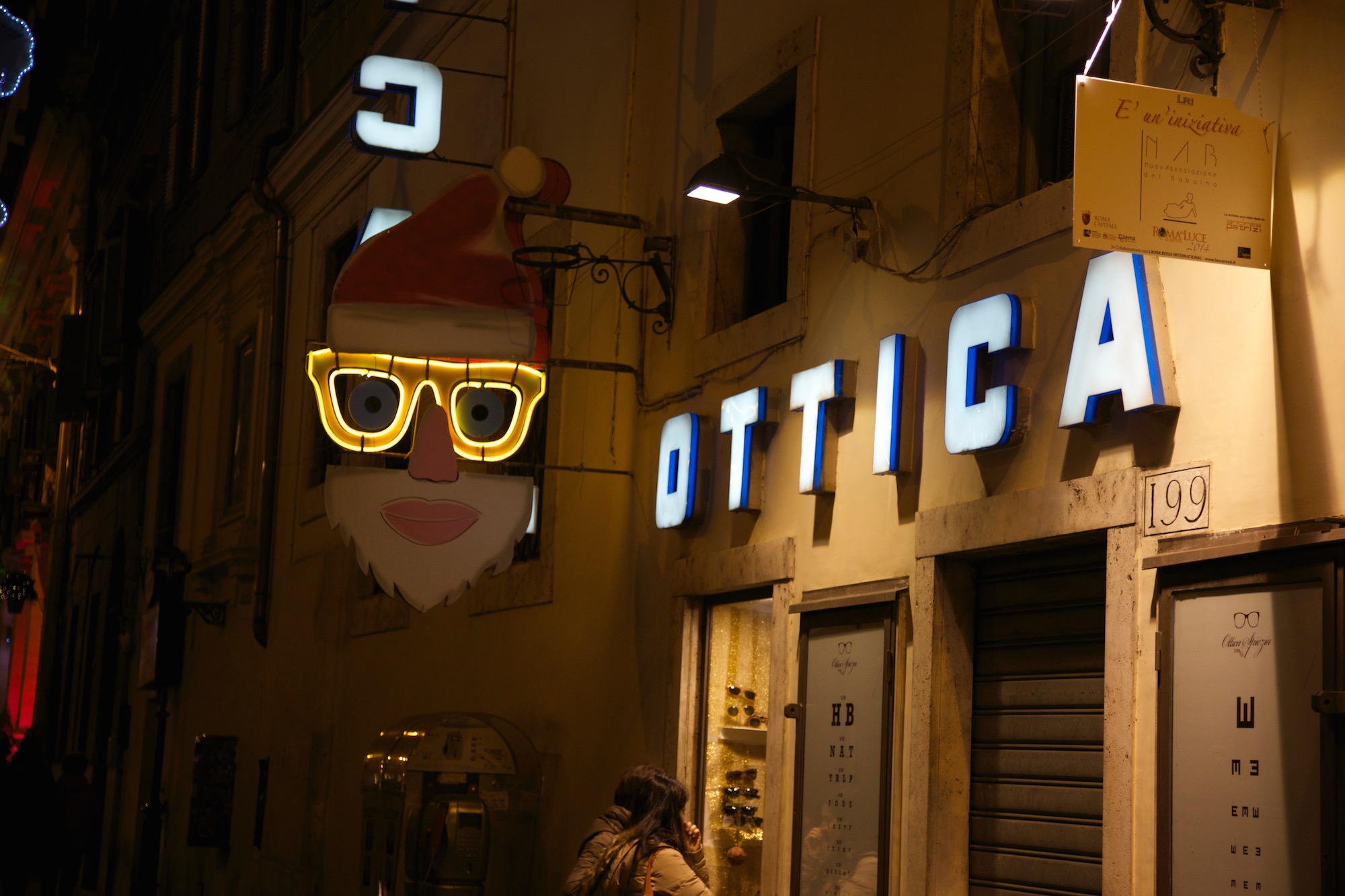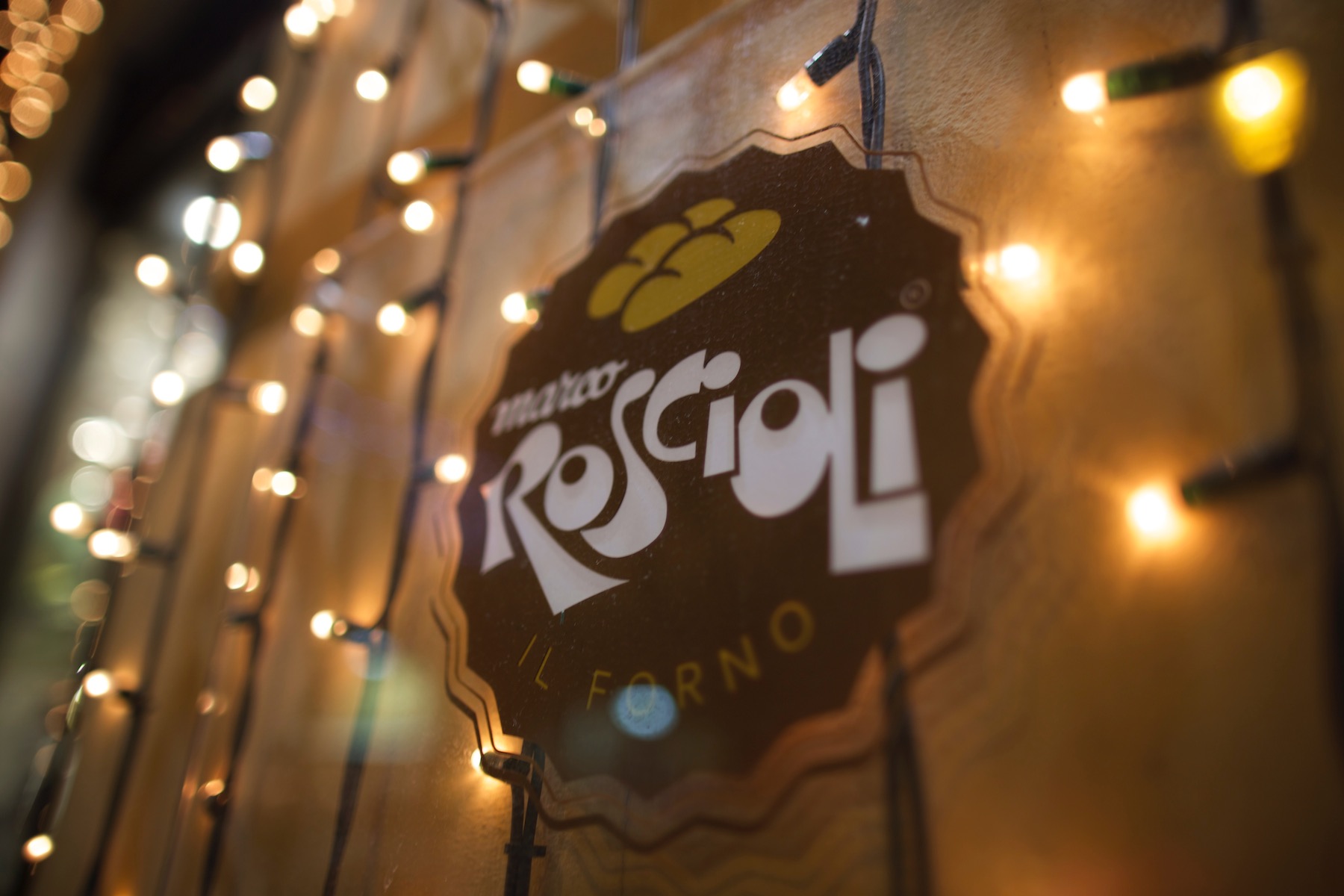 Christmas in Rome is absolutely beautiful. You can walk almost everywhere in the heart of the city, and it is a joy to walk and see the shops decorated and the streets strung with lights.
There is a festive magical feeling in the air- as if Rome needed more magic! (I already love it for the history and beauty and surprises around every corner, and to have this extra layer of beauty and festiveness was the icing on the cake.)
Tips:
Being Italy, where you never quite know if the plans you have made will actually work out due to strikes, unexpected closings and the like, you have to have an extra dose of patience and care in planning your trip during a holiday week.
It was well worth my time to research what major sites were open and closed the week of Christmas, booking tickets in advance and having a short list of restaurants that I knew would be open as well.
I called and made reservations for dinner ahead of time for Christmas eve and Christmas day, to be sure we wouldn't be wandering the streets hungry and looking for an open restaurant. Katie Parla's blogpost about Where to eat in Rome during the holidays was so helpful, she updates this annually with the restaurants she recommends and what their holiday hours are.
In the past, we've rented apartments when we come to Rome, but this time we opted for a hotel right on the Pantheon square. The Hotel Albergo del Senato was perfect for us, and we got a good rate by booking ahead of time and coming in the winter (even though it was a holiday week.) The staff were outstanding, remembering us by name and answering all our questions about holiday events and closures and generally just putting up with our party of 8.
Traveling with 8 people (4 of them teenagers) can be quite tricky, but all the legwork ahead of time really paid off and things went very smoothly. (I was so glad to have made those reservations)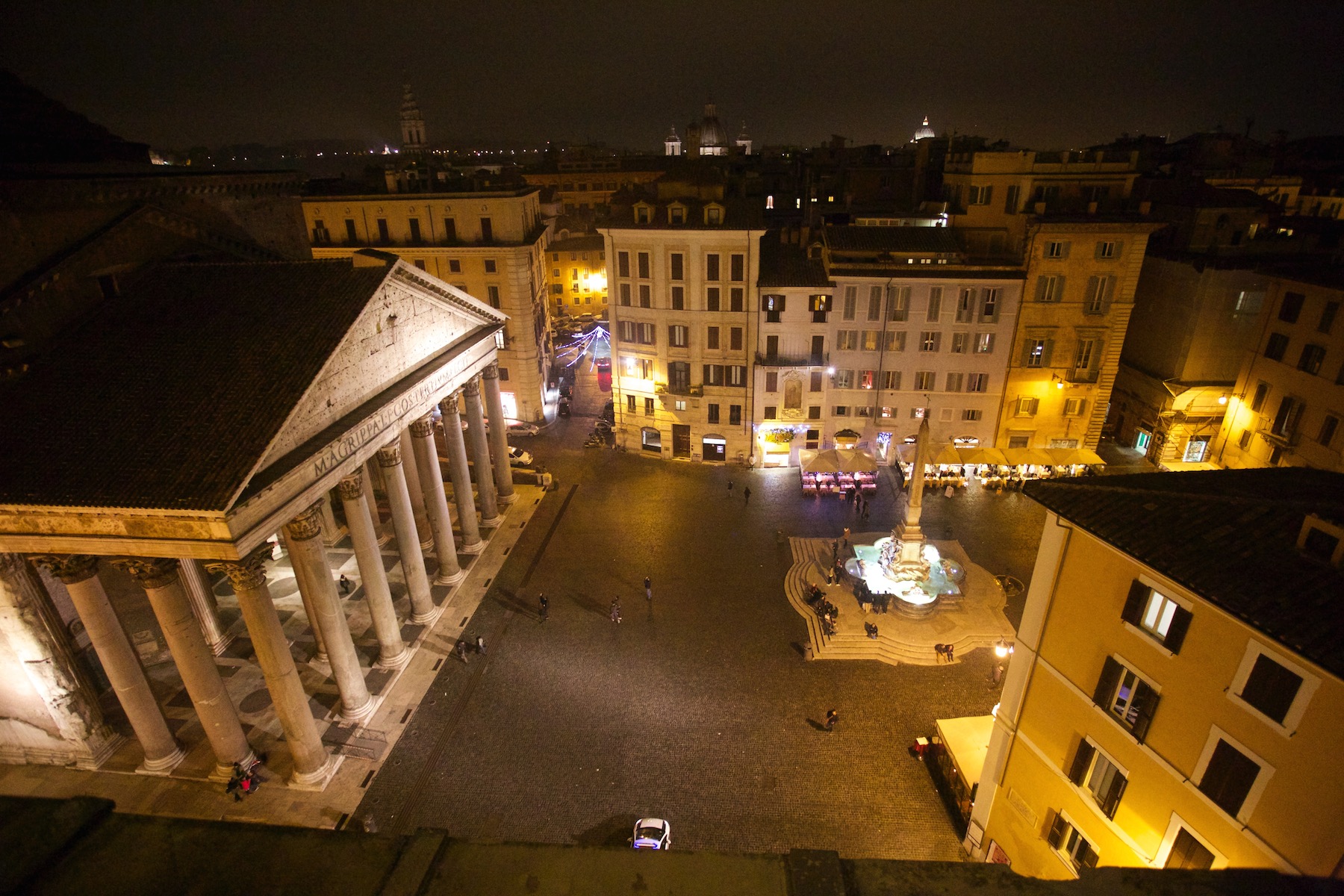 I actually squealed when I saw this view of the Pantheon from my room, and then again when we went to the rooftop patio. Because it was winter, the rooftop bar was closed, but we could still go sit up there, which we did with our own bottle of wine and toasted each other and our awesome decision to spend Christmas in Rome.
This part of town is very busy & crushed with tourists during the day, but let me tell you, at night there is nothing like sitting in that Piazza with the whole place almost to yourself. It was quite a thrill.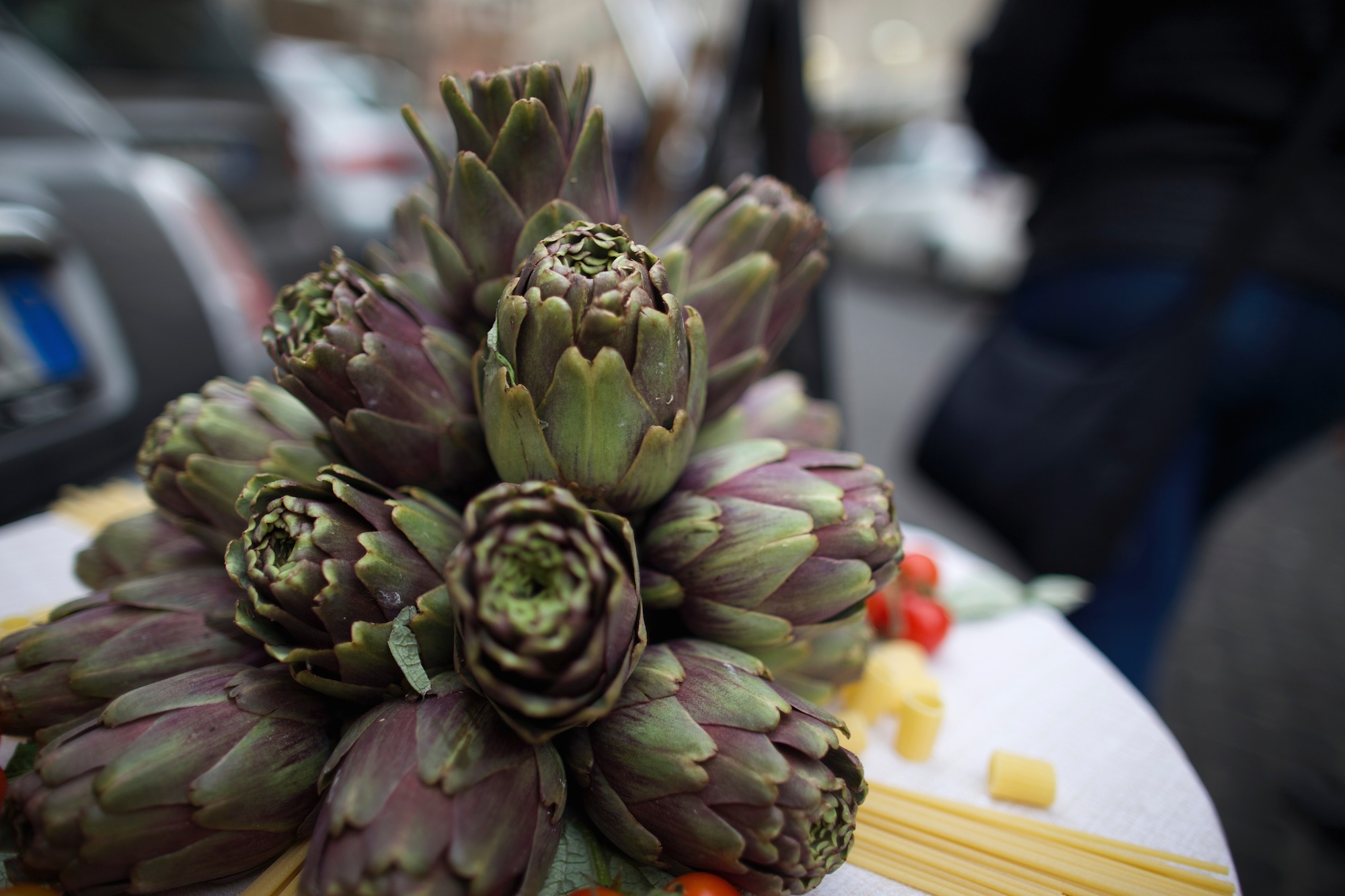 Below I've listed the things we saw, ate & did during our Roman Christmas. Scroll to the bottom to go straight to the map!
Eat & Drink. 
• TIP: Don't Forget! Find out which restaurants will be open, and be sure to make reservations ahead of time for Christmas eve and Christmas day- many things are closed! Here are some of our favorite places.
Enoteca Cul de Sac Piazza di Pasquino, 73
Pizzarium Bonci Via della Meloria, 43
Forno Roscioli Via dei Chiavari, 34
Forno Campo de'Fiori Vicolo del Gallo, 14
Dar Filettaro a Santa Barbara  Largo dei Librari, 88
Salumeria Roscioli Via dei Giubbonari, 21/22
Giggetto Via del Portico D'Ottavia, 21a-22
Pizzeria la Pratolina Via degli Scipioni, 248
L'Arcangelo  Via Giuseppe Gioachino Belli, 59
Pierluigi Ristorante Piazza de' Ricci, 144
Osteria La Gensola  Piazza della Gensola, 15
8 Millimetri Via del Moro, 8 (bar/cafe)
Caffé Canova-Tadolini Via del Babuino, 150/a-b
Ristorante Maccheroni Piazza delle Coppelle, 44 We had a cozy & excellent Christmas eve meal here- make reservations) before heading to St. Peter's square for mass.
Il Giardino Romano (next to Giggetto) where I had the most delicious cacio e pepe with chicory on Christmas day- (make reservations!)

Wander.
Wander over to Castel Sant'Angelo to see the Bernini angels at lit up night.
Walk down via Margutta, 51 to see the famous address from Roman Holiday. (even though there's not anything to see, we do this every trip and love this tiny street.)
Go on a fountain hop, (we love to visit our favorites and find new ones too.)
Visit every church you come across to see their "Presepe" (nativity scene.) Some are simple, some elaborate- all stunning.
Search for the dark and moody art of Caravaggio through the city. (I cannot get enough Caravaggio! Art Trav has this great article about where to see Caravaggio "in situ" paintings in Rome)
Window shop and look at the Christmas decorations. (If you end up buying, they will wrap your present beautifully- and I love that they do that)
Bundle up and have Italian hot chocolate (cioccolata calda) in a Piazza. (Italian hot chocolate is thick like pudding and you eat it with a spoon. Ask for it "con panna" if you'd like it with cream. And why wouldn't you?

See & Do.
Visit the Life Sized Nativity scene in St. Peter's Square.
Attend Christmas Eve Mass at Saint Peter's Square (10pm) and/or the Pantheon (midnight) We did both, and they were equally moving, and worth bundling up for. (The Pantheon service is inside, but with that giant oculus in the ceiling, it's very chilly in there in the winter.)
Visit The Borghese Gallery (pre-purchased tickets required) My non-museum loving kids loved this place! (We like taking a taxi to the gallery and then walking back to the center of Rome via the Borghese Gardens. You come out right by Santa Maria del Popolo (with 2 amazing masterpieces by Caravaggio)
Visit the 100 Presepi Exhibit which has a special exhibit during the holidays of nativity scenes from all over the world.
We have already been to the Colosseum & the Vatican Museums multiple times, so we didn't go on this trip- but we directed our visiting friends to Walks of Italy.
Ahhhh….Christmas in Rome is SO magical. I hope you can experience it sometime. I know I can't wait to return!
Buon Natale!
p.s. In case you are curious- the streets were not blissfully empty- but bustling and lively. Less tourists, more Italian families, and the weather was winter coat weather, chilly but dry and not freezing.
Pin it for later!