The Beginners Guide to Dining in Italy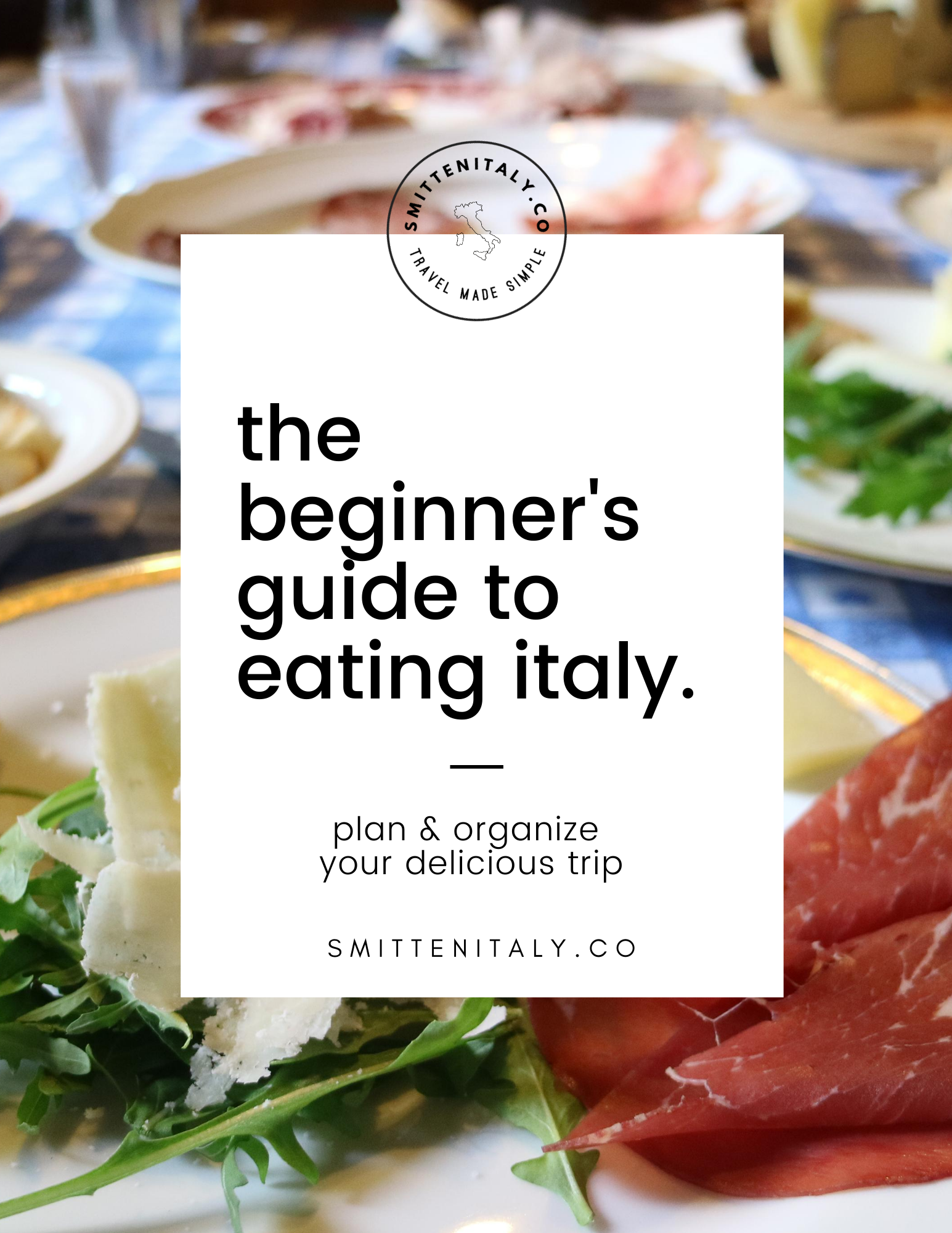 Dining in Italy
I've said it before, and I'll say it again, dining in Italy can be frustrating and tricky at times. You can have a delicious experience in Italy, and you can have one that's "meh". The difference? Planning and learning a little bit before you go!
Start here with our go-to guide for most all the different type of food establishments you can find in Italy, and what they generally are like.
I've also included some menu items to get you started.
Don't have time to read it now? Grab our entire guide, including survival phrases and menu de-coder, below.
Let's get going…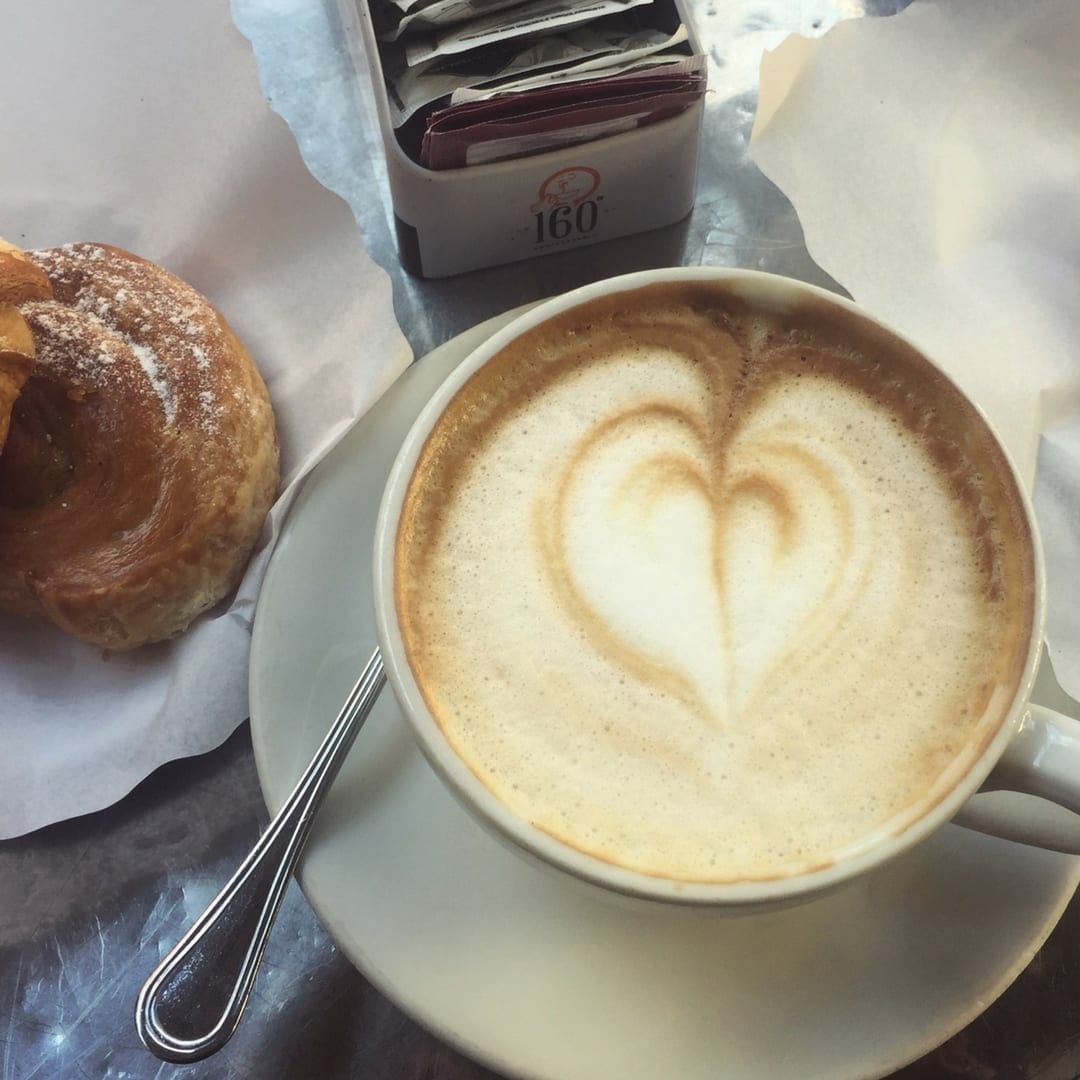 Types of Restaurants in Italy
Bar
The hub of Italian life. like a corner café. The place you go for your morning coffee, a snack, a cocktail or glass of wine with friends in the evening.
Pasticceria
Bakery + Pastry shop, often with coffee and other drinks. A great place to have a quick breakfast or snack.
Pizzeria
A simple restaurant with usually a huge selection of pizza, sometimes with great antipasti, or other dishes such as a simple pasta or a meat entrée to choose from.
Gelateria
A favorite of many travelers, the quality ones are worth searching for. Look for gelato with muted colors, covered/sometimes hidden tubs. Avoid mounds of brightly colored gelato, especially in city centers near main sightseeing spots.
Rosticceria
A to-go place with roasted chicken and other meats as well as some pre-cooked dishes for take out.
Paninoteca
A gourmet sandwich shop, with hot & cold sandwiches.
Tavola Calda
Literally "hot table" with pre-made dishes, sort of like a cafeteria, Italian style. Most have a fixed price meal and you choose which items you want. A great option for budget travelers.
Enoteca
A wine bar, usually a casual place and often with aperitivi type foods to nibble on, like salumi, mixed cheeses etc.
Trattoria
An informal place with wine & a small menu. Traditionally serving drinks and people could bring in their own food & snacks.
Osteria
A great option for dinner- often serving a short seasonal menu of local specialties with a cozy atmosphere.
Ristorante
Traditionally more formal & elegant than the other restaurant options. with a menu to match.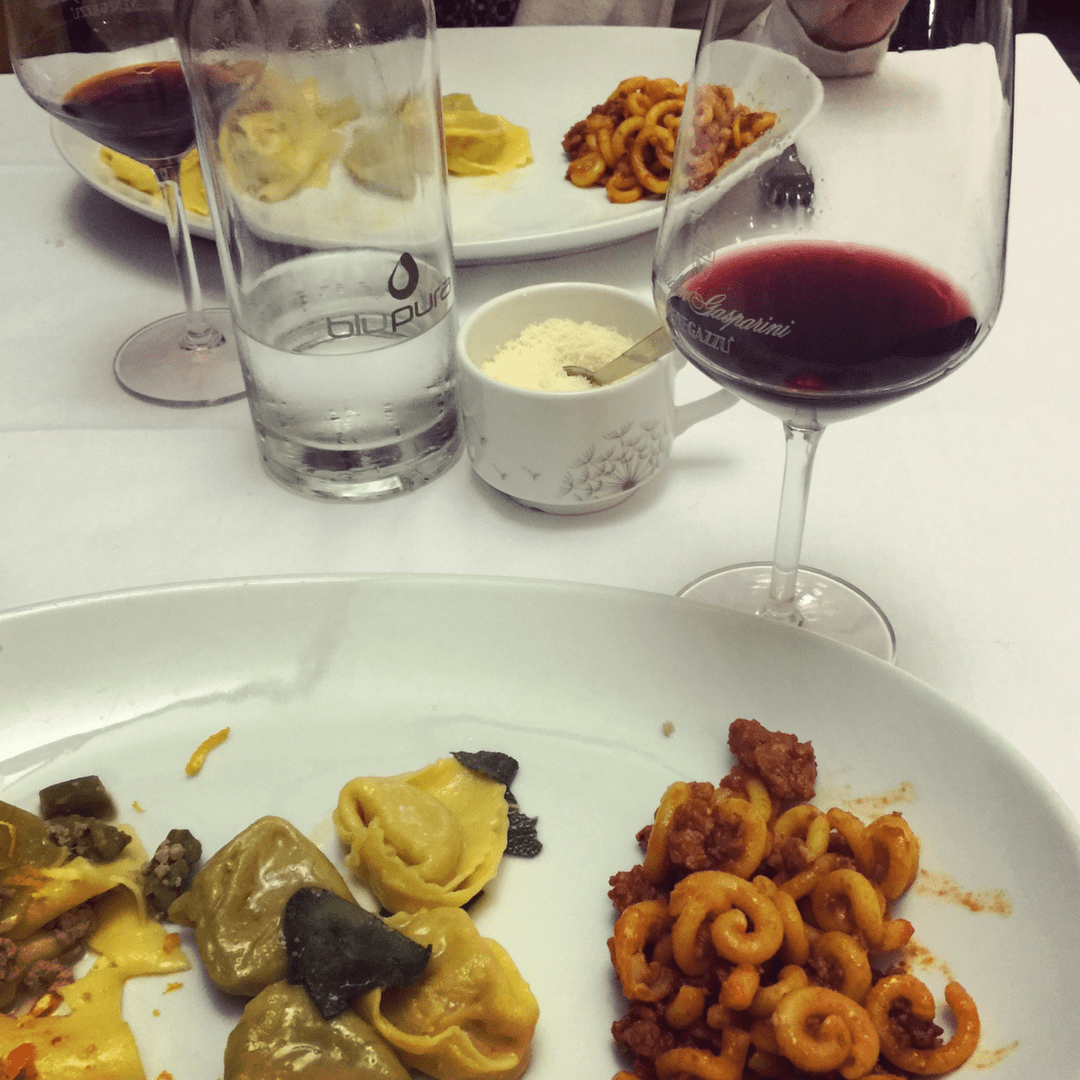 Italian Menu Cheatsheet: Meals & food items
Colazione: Breakfast
Pranzo: Lunch
Cena: Dinner
Merenda: Afternoon Snack
Piatto di Giorno: Plate of the day
Pane: Bread
Formaggio: Cheese
Insalata: Salad
Zuppa: Soup
Verdure: Vegetable
Carne: Meat
Pesce: Fish
Frutti di Mare: Mixed selection of seafood, usually shellfish
Pollo: Chicken
Maiale: Pork
Cinghiale: Wild Boar
Italian Menu Cheatsheet: Cooking types
Fritto: Fried
Al Forno: Oven Baked
Arrosto: Roasted
Griglia: Grilled
Ripieno: Stuffed
Umido: Stewed
Bollito: Boiled
Crudo: Raw
Cotto: Cooked
Affumicato: Smoked
Grab a copy of our Dining in Italy Survival Guide with survival phrases, how to read a menu and much more by filling out the form above.
More Resources for Food Lovers:
Are you hungry? Now that you have a list of different types of places to eat in Italy- you can start planning all your delicious meals!
Like this guide? Pin it for later!