Housing Dilemmas, & Balsamic Strawberries.
Our latest Italy house plan has fallen through. I had a little HUGE meltdown, but I'm better now.
It's not that I was that attached to the house itself, it's that I thought we had a plan. I had moved on from that decision to the 100 other ones that are demanding my attention right now.
Thank goodness we have a team of people in Milan that are helping us through this, they have found 1 home in Basiglio that they are recommending we take, sight unseen.
Now that a few days have passed since the news hit my inbox, I can find humor in the fact that on our house hunting trip last month we saw 12 houses, and now all of them are taken and we are picking a house we have never seen.
Maybe there is a reason for this drama that we won't know until much later?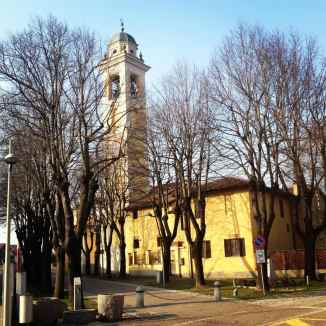 This new house sounds great, and the photos look nice.  And it has a POOL.  None of the others we looked at had a pool, so that will be an added bonus.  Especially when I hear about how hot & sticky summers are in Milan.
After mulling our options over, we have decided to go for it.  We cannot take the chance of looking for something else (if there even is anything else) and losing this house.  I can picture exactly where it is, we walked down the street it is on.  It is across from the church and the little garden & chicken coop.
So, we'll be exchanging our current cows, goats and turkeys across the street in Idaho for roosters and church bells in Italy.
Instead of pulling my hair out from the roller coaster of preparing for our international move- I decided to head to the kitchen and make something.  I am not a maker of dessert usually, but I decided a little something with berries was in order this weekend. A nice distraction.
Strawberries are starting to hit the stores and are so gorgeous  right now, so I decided to make Ina Garten's Panna cotta with balsamic strawberries recipe from her book Barefoot Contessa at Home.
Strawberries doused in balsamic vinegar, and left to meld together for a bit with a sprinkle of sugar, salt & several grindings of coarse black pepper. The heat of the black pepper mixes nicely with the acidity of the vinegar and the sweetness of the strawberries. A perfect trifecta.
Intrigued?
I never thought of strawberries as comfort food.
But turns out? They totally are.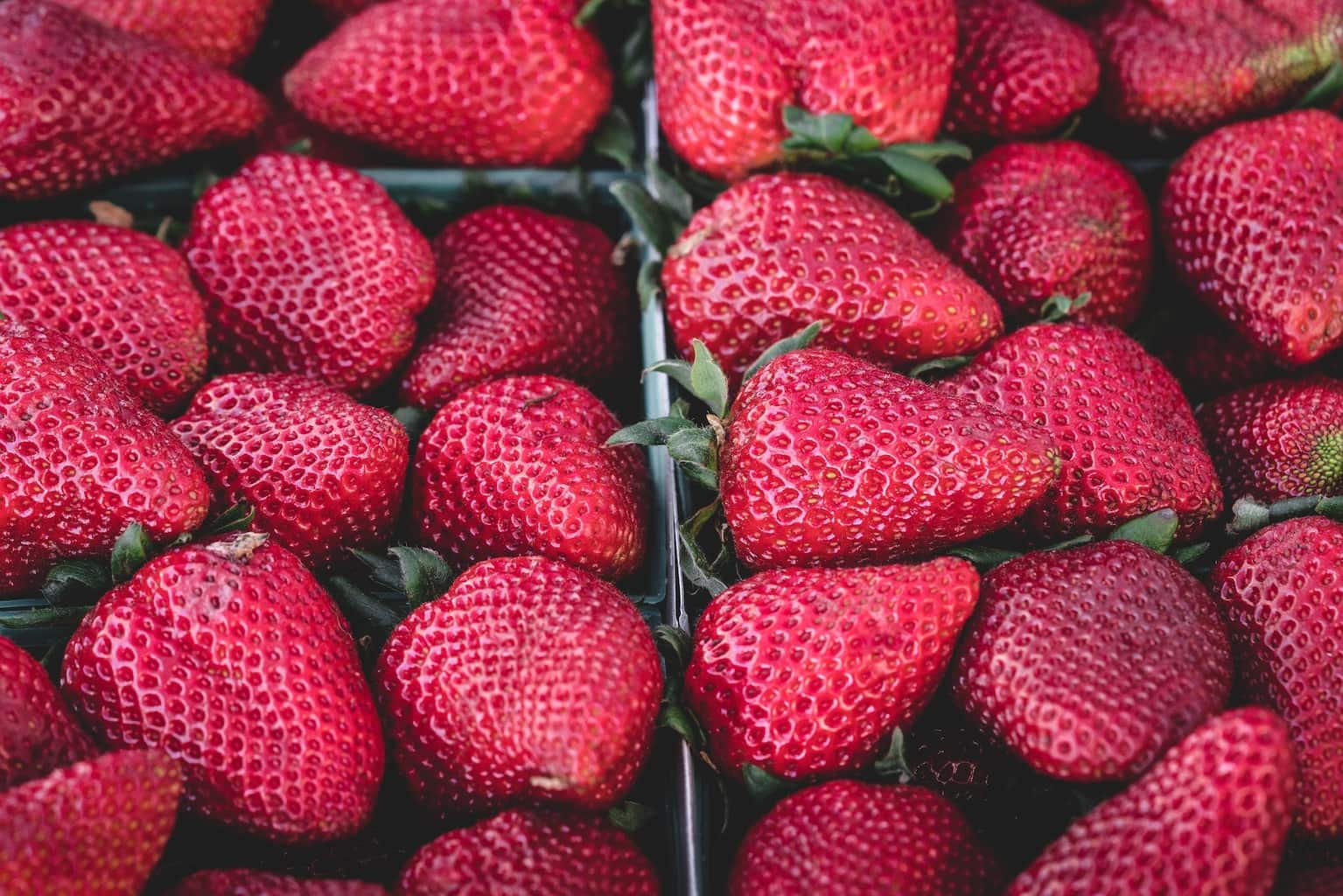 Berries & Balsamico are a match made in heaven.
I used my special aged balsamico we brought home from Italy, but you could use any thick and syrupy aged balsamic. (Gustiamo & World Market both have some nice choices) These balsamic strawberries are wonderful spooned over panna cotta for dessert, or yogurt for breakfast. They are amazing over pound cake or biscuits for a grown up strawberry shortcake.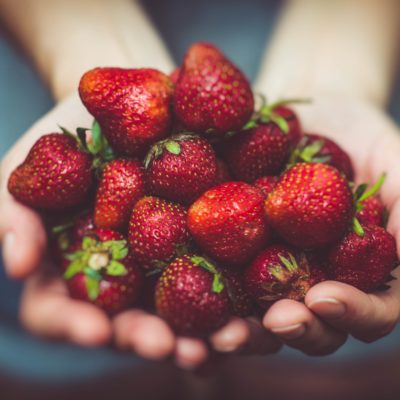 Black Pepper & Balsamic Strawberries
Adapted from The Barefoot Contessa. Berries & Balsamic are a match made in heaven. Add a few minutes and some grinds of black pepper and they become a delicious topping with layers of flavor. Serve them spooned over panna cotta, yogurt, pound cake or biscuits.
Ingredients
4

c.

Freshly sliced strawberries

1

t.

Turbinado Sugar

2

T.

Aged Balsamic Vinegar

1/4

t.

Sea Salt

1/4

t.

Freshly cracked black pepper
Instructions
Add all ingredients to a mixing bowl and stir gently together. Let sit for 20 min or up to 12 hours in the fridge. Mash slightly with a fork if desired.

Spoon over everything, but especially yogurt, panna cotta, pound cake or biscuits.
Notes
If you are feeding more than 4 people, trust me when I say you should double this recipe. It keeps well for a day or 2 if you don't eat them all immediately!
Pin this for later!