3 Days in Florence with Kids (our tips & favorites)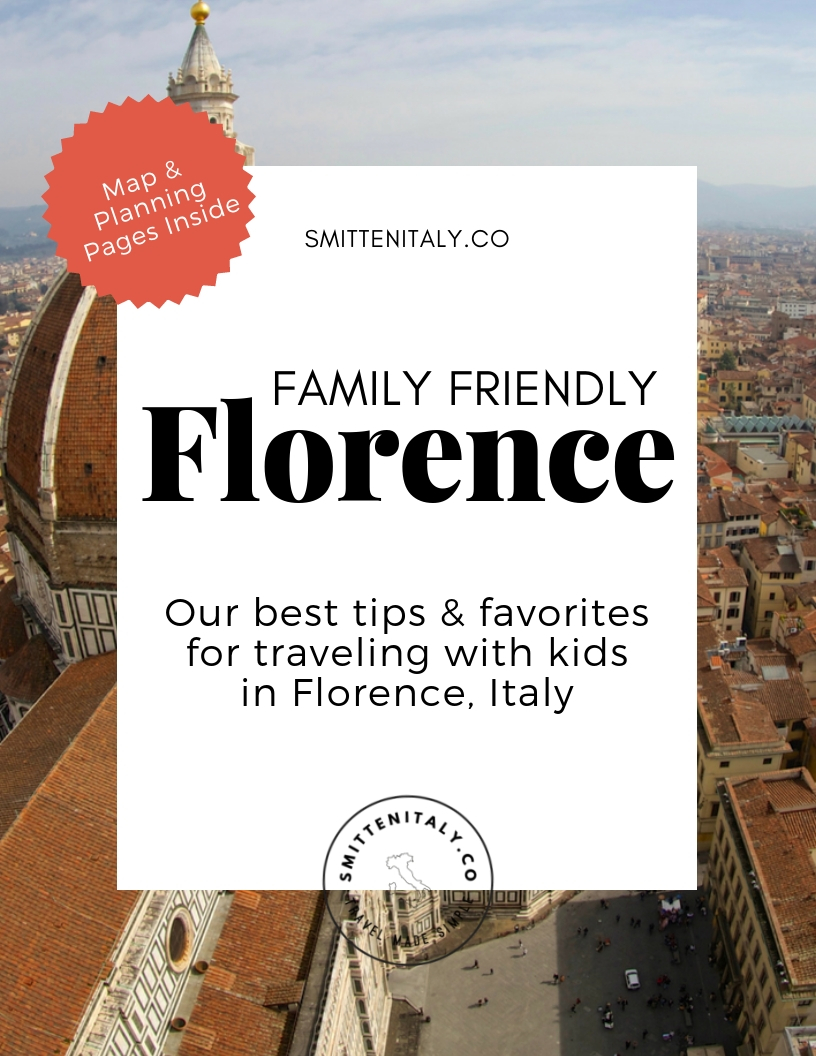 This post may contain affiliate links for your convenience. Read our disclosure policy here.
Florence with Kids.
We had only been living in Italy a few weeks, but we were ready for an adventure. So we planned a little getaway to Florence and Lucca to show Abby and Ben some of our favorite things and see it through their eyes. We couldn't wait to share this city with our kids. Chris and I had spent a week in Florence by ourselves years ago, and were so excited to return.
This was a trip of wonderful firsts with our kiddos.
First train trip.
First time in Florence.
First time to see the Ponte Vecchio, gaze at the David, climb the Duomo.
I'm sharing how we planned our family friendly 3 days in Florence in hopes that it helps you with your travel planning. Our kids are 10 and 13 and very easy to travel with- so my suggestions are things that worked well for their ages and our family.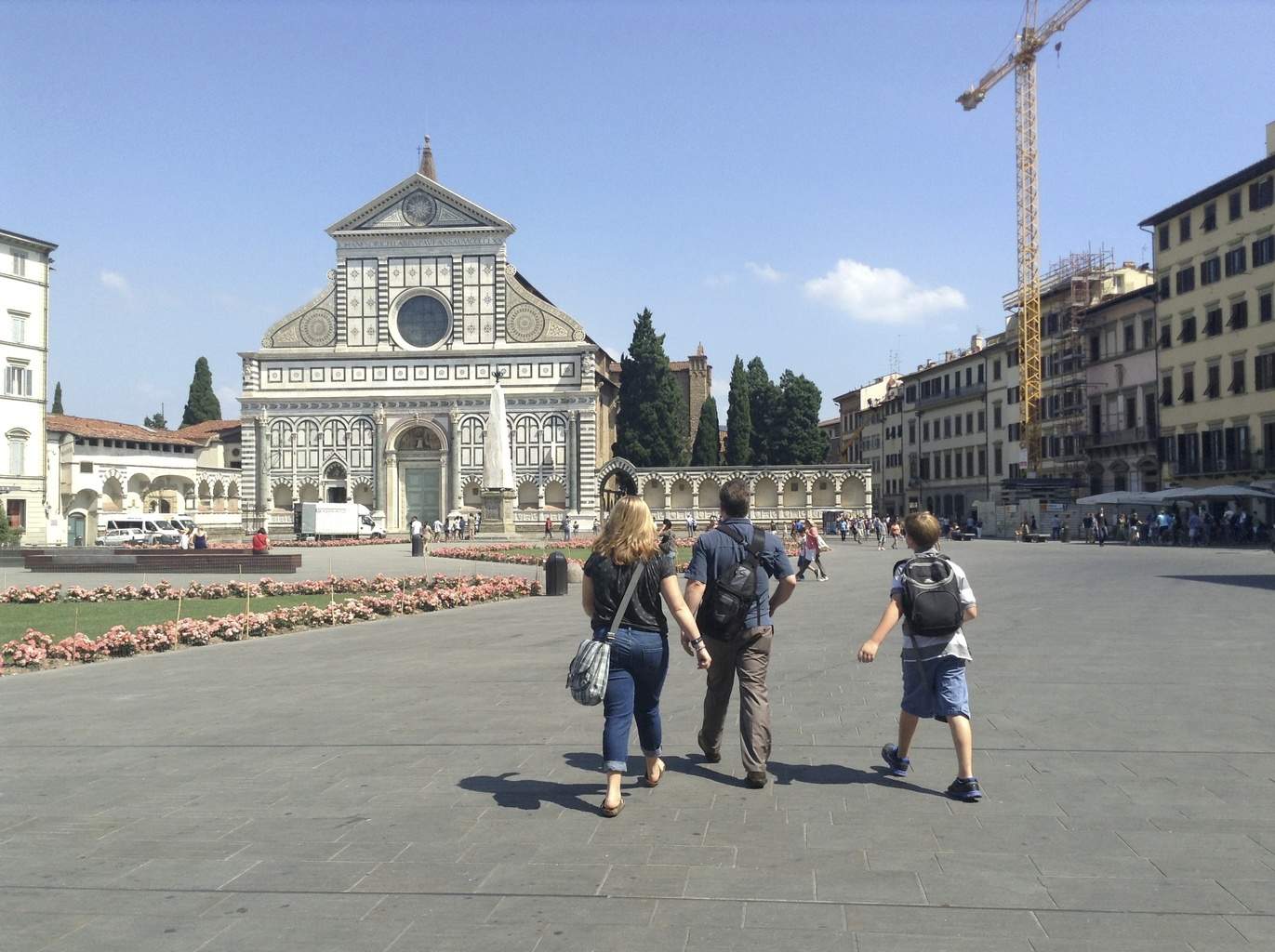 Trip Highlights:
We had fun visiting some of the main sights in Florence, but also loved exploring our neighborhood, going to new places.
Visited 2 museums we hadn't been to before before (Museo Galileo, Leonardo da Vinci Museum) Both kids loved the Galileo museum, Ben (age 11) especially loved the small Leonardo da Vinci Museum which had a lot of hands on things to do.
Gregorian chanting by the monks at Basilica di San Miniato al Monte. Check the website, as times change depending on the season.
Walking the Ponte Vecchio early in the morning, to see the shopkeepers unlocking their storefronts.
Perfect lunch break after the busy Duomo square at Cantinetta dei Verrazzano, a cute bakery/wine bar in the city center. Get the platter of mixed filled focaccia which are cute into small pieces – and a salad to share.
Outdoor seating heaven for dinner at Quattro Leone. Great for kids and adults, and lots of great people watching. (and the most perfect Taleggio and pear pasta)
Gourmet burgers, Italian style on 4th of July at Lungarno 23, near the river. (Serenaded by Barry White on repeat)
Climbing the Palazzo Vecchio tower for views of the city and Duomo.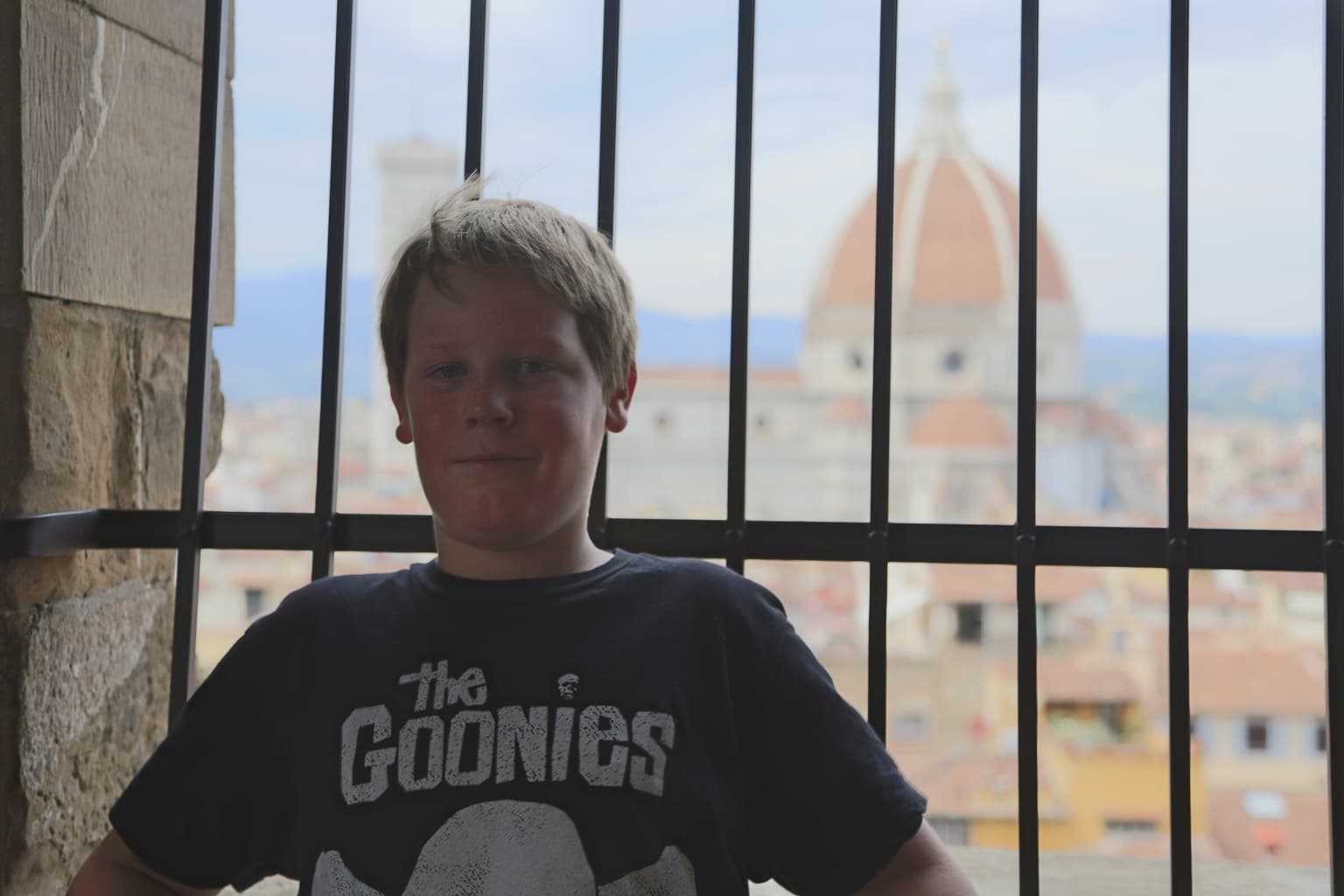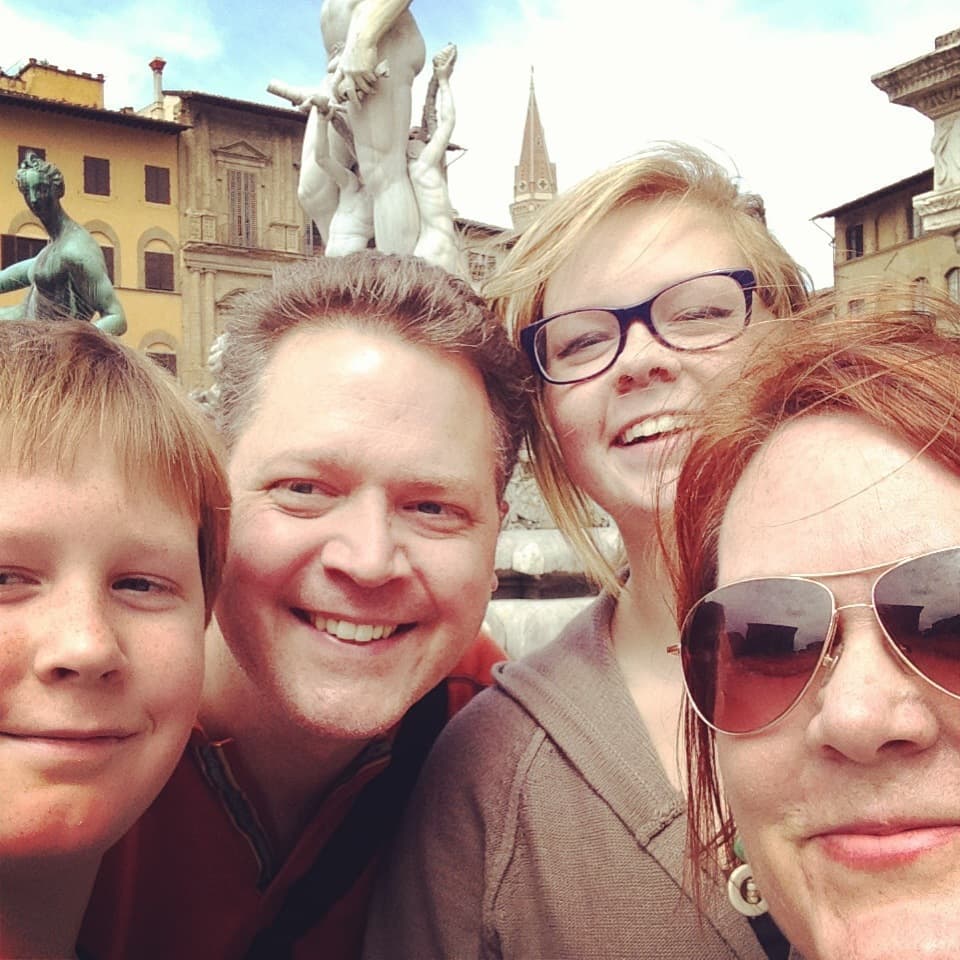 Tips:
Stay somewhere central.
It is inevitable that someone will get hot & grumpy and it will literally save your sanity if you can bop back to the hotel/apartment, rest & cool off and then go out again. So much easier when you stay within walking distance of everything. (not hard to do in Florence, but this applies to other places too especially Rome)
Get lodging that has air conditioning.
How to save your life, marriage and sanity when traveling through Italy in the summer? Make sure your lodging has a/c. It is not a given over here, and you must ask and verify. This trip was over the 4th of July weekend- (what were we thinking?) and it was hot as hades. Our ground floor apartment with excellent air conditioning was wonderful.
Get important tickets ahead of time.
We had been to Florence before, so we knew about the crowds and the lines. It pains me to see people lined up for hundreds of yards in the heat waiting to buy an entrance ticket. So many places have ticket sales online that you can buy ahead of time. The only downside to this is that you have to plan ahead and know what time you want to go when you buy your ticket. (for most of the big things like the Uffizi, Accademia etc.) We found that we could wing it when we went to places like the Galileo Museum & the Leonardo da Vinci museum which had virtually no lines.
You can also buy your Duomo complex tickets ahead of time. The only thing you have to decide a time for this is if you want to climb the dome or the bell tower. Otherwise the tickets are good for any 24 hour period to get you into all the rest.
If you don't want to buy these ahead of time, you can easily buy them in the office across the square from the Duomo. You just might be out of luck being able to climb the dome because that sells out quickly.
Plan your activities around meals.
Even if you aren't a #foodiefamily- restaurants close in the middle of the day. Kids get cranky without lunch which is amplified more when you are traveling in the heat of summer like we were. Make sure your museum entrance times/tours etc. end at a good time when you can still get lunch before things close. (which is usually at 2:30-3pm)
And, scope out good places to eat lunch ahead of time if you will be anywhere near any of the main tourist sites. You don't want to waste a meal on sub-par food when everyone is hangry and about to bite your head off and you panic and go to the closest open restaurant.
Planning is everything when traveling in Italy- especially when it comes to food.
Eat your big meal at lunch.
Many local places have great fixed price lunch specials (a great way to try new things and also save money) By eating your "main" meal at lunch, you can have a snacky early supper and not have to wait until 8pm to eat dinner. (Normal I know for Europeans- but late for North America.)
I personally love eating dinner late with the locals, but sometimes it's just easier as a family to eat a nice lunch on a patio somewhere and then for dinner either have a picnic at our apartment, go to a bakery to get a sandwich or pizza- or my favorite- go to a wine bar (which are usually open all day) and get platters to share. Speaking of which…
Eat dinner at a wine bar.
I've always been a big fan of eating dinner at aperitivo time with kids in tow. However- the food can be hit or miss. Your odds increase dramatically I've found if you have that "meal" at a wine bar. Btw, it's totally acceptable to take your kids to most wine bars. It is a great fit for us with our kids being pre-teens and loving to try lots of things. Wine bars usually have a great assortment of high quality things to nosh on- like assorted meats, cheeses and small bites. Many wine bars in Italy have crostini or focaccia with assorted toppings which makes a great small meal paired with a salad.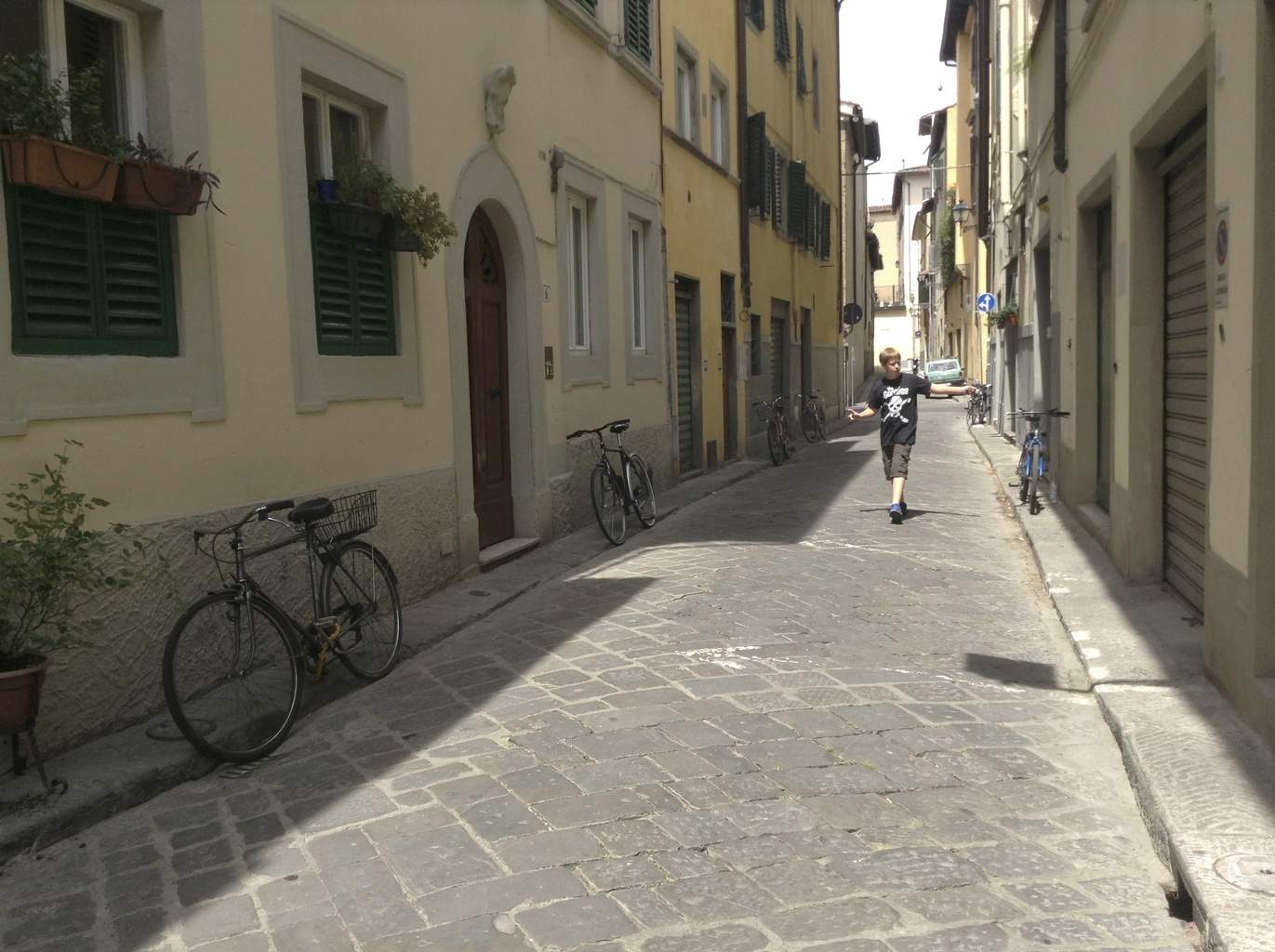 Where to Stay
We love staying in apartments when we travel, for the extra room for the four of us to spread out, and the ability to have breakfast in our kitchen before we hit the streets for the day. I also love pretending to be a local, and one of the best ways I have found to do this is to get out of the areas swarming with tourists and stay in an apartment.
When we came by ourselves, we stayed in a sweet little honeymoon pad across the river from the center of Florence in the Oltrarno neighborhood. That exact apartment was too small for the 4 of us, so I did some research and found a more family friendly apartment in the same area. It was near Piazza Santo Spirito- in the Oltrarno near the restaurants, churches and tiny streets we had explored and loved.
We absolutely loved this place. It was perfect for us. Close enough to walk to all the sights- but another world away from the crowds. We could all visibly relax when we walked toward our apartment through the Piazza Santo Spirito.
The apartment we stayed in was The "Domus" and a bargain even in the height of summer. It is a 1 bedroom 1.5 bathroom air conditioned apartment. In July, the air conditioning was a life saver.
There was also a small sitting room, dining room, kitchen, living room, another living room with 2 single beds that was really more like a 2nd bedroom.
We also love Hotel Palazzo Guadagni with its beautiful covered terrace overlooking Piazza Santo Spirito, the large family rooms, adorable breakfast room and friendly staff.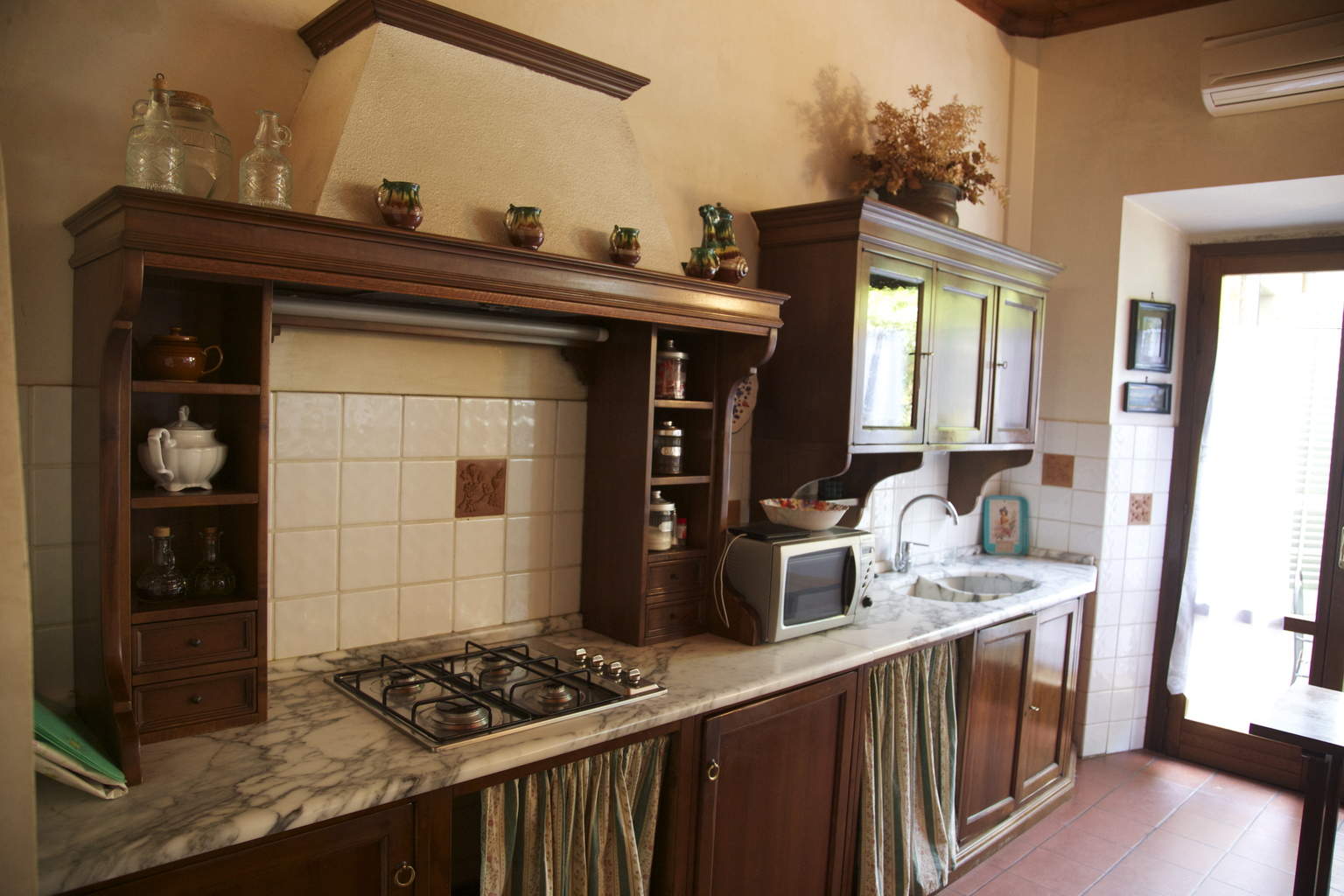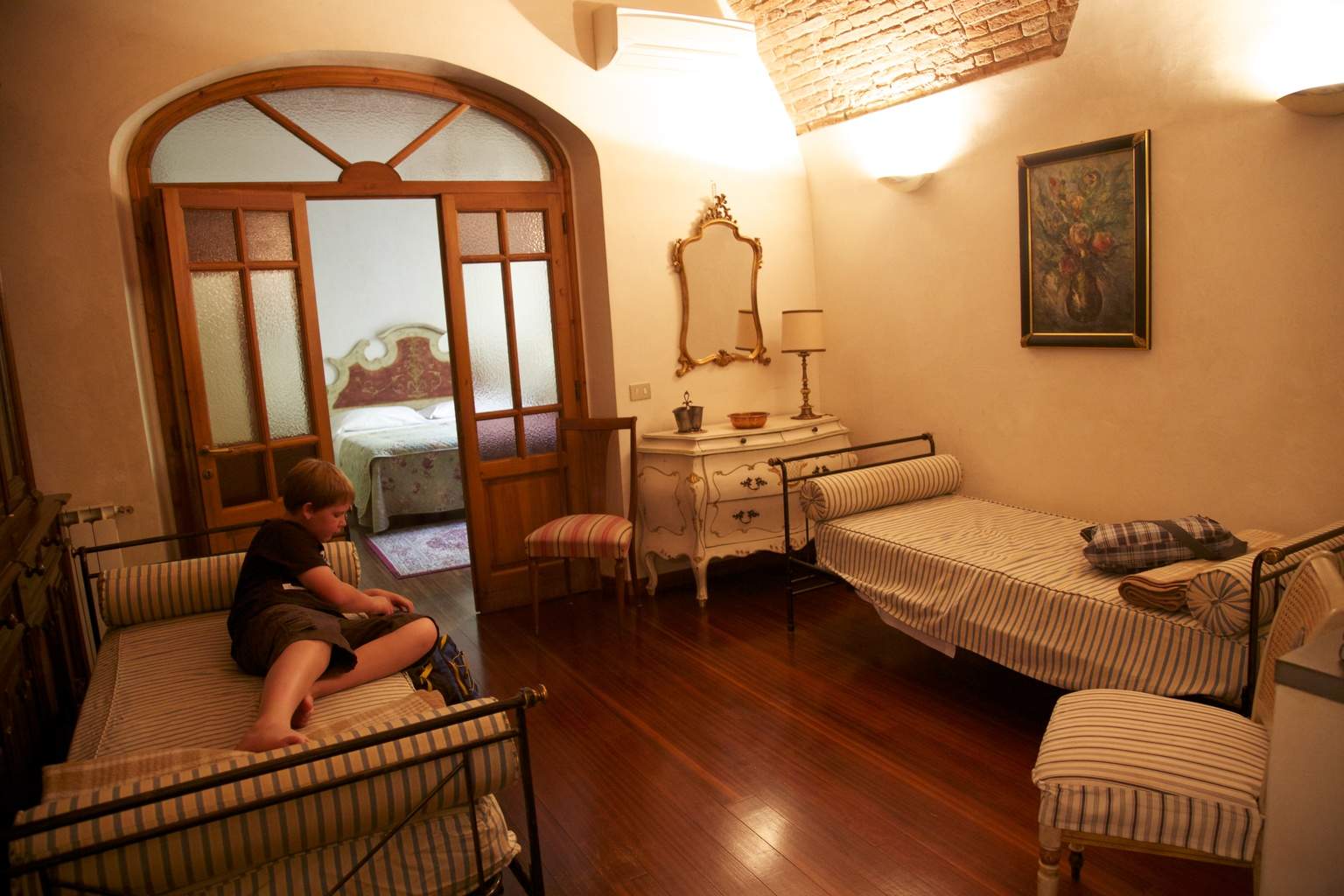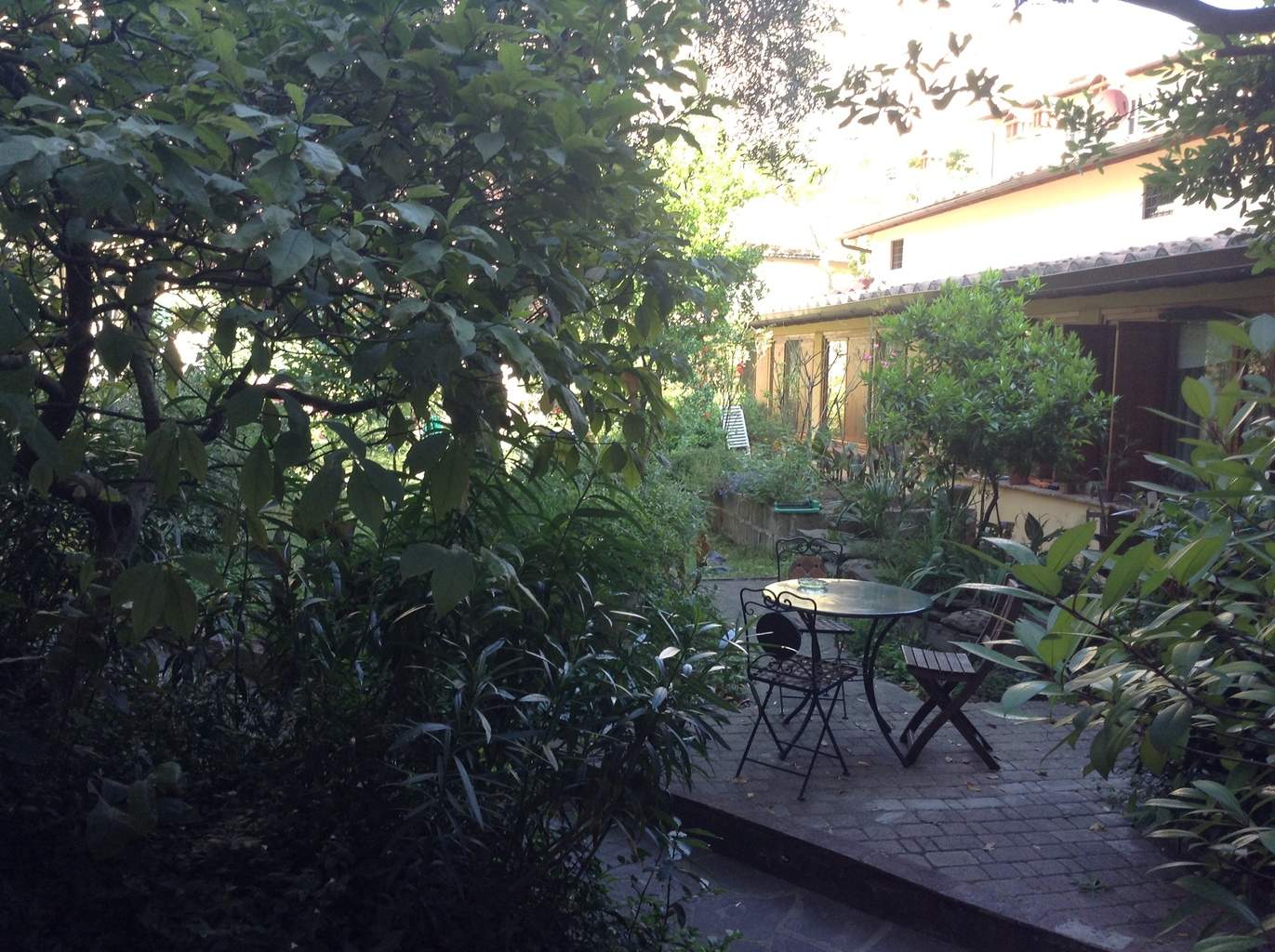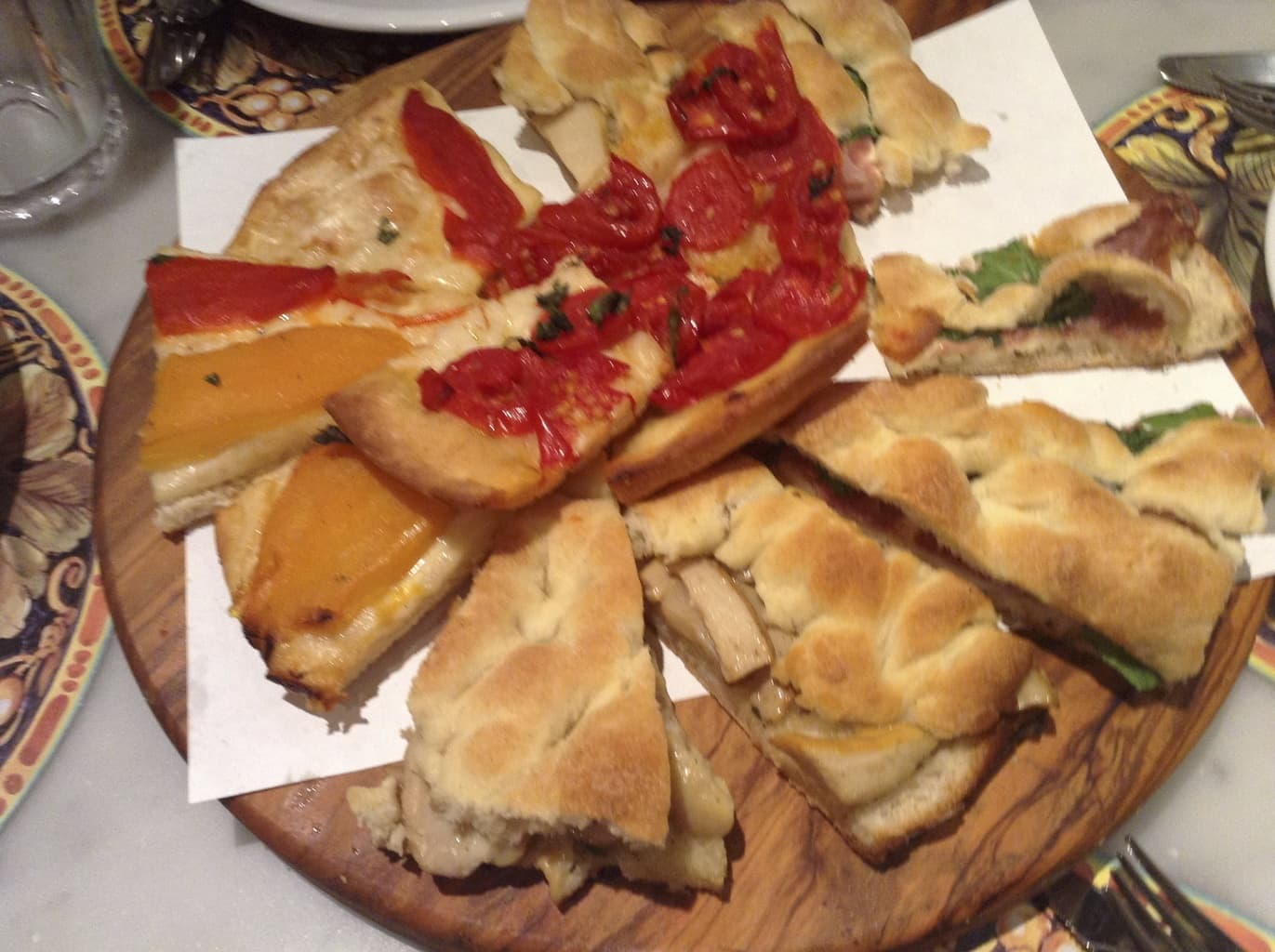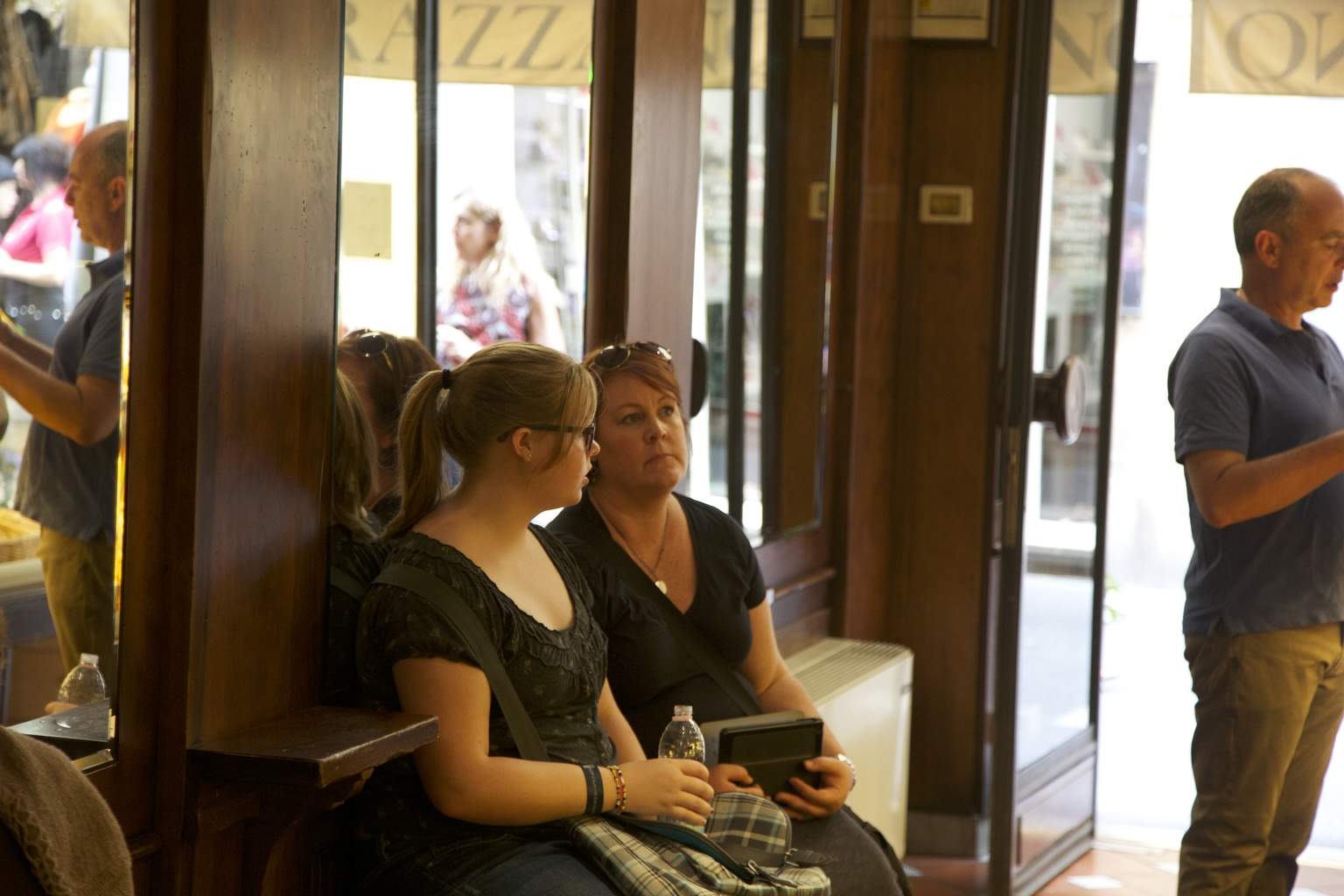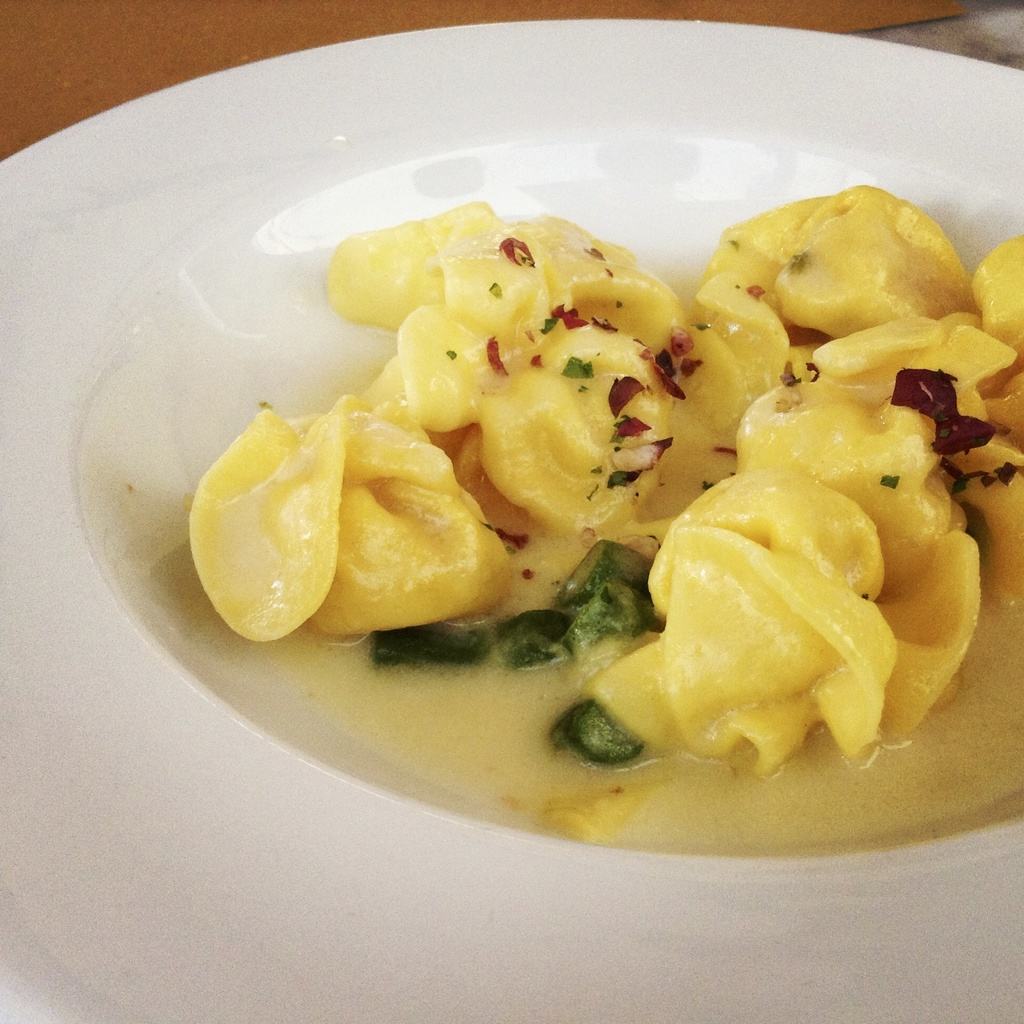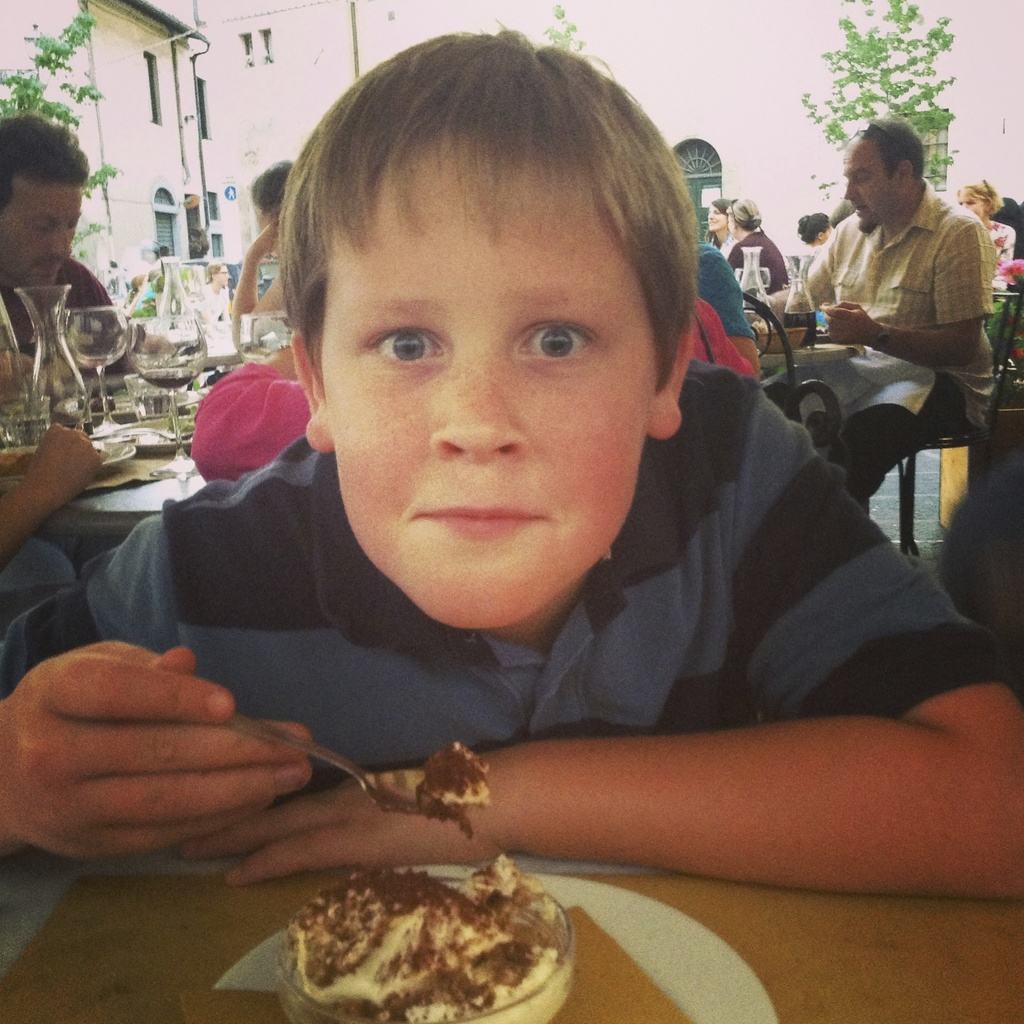 Eat.
Trattoria Sabatino   Delicious, friendly family run trattoria in San Frediano- all the classics served here with modest prices.
Trattoria i'Raddi Literally steps away from our Domus apartment- we loved this bustling trattoria and everything we ate here.
Quattro Leoni Great people watching on the terrace and lots of delicious things for adults & kids to eat. Can be touristy but worth the visit if you can sit outside in the adorable tiny piazza.
Le Volpi e l'uva Wine bars make wonderful family meals believe it or not- and this is one of our faves. Get platters of meats,cheeses and breads to share. Also, open all day which is a plus.
Gelateria Santa Trinita  Near the river, the perfect stop to and from the busy city center from our apartment in the Oltrarno. Their lemon granita is life on those hot summer days.
Cantinetta dei Verrazzano Family friendly wine bar near the Duomo with great antipasti platters for sharing.
Lungarno 23 Gourmet Chianina burgers, hand cut fries and a nice covered outdoor seating area.
S. Forno Gorgeous bakery in Oltrarno, is great for a light lunch, or take away baked goods for your apartment. Very close to the Residenza il Carmine apartments.
La Divina Pizza  Roman style pizza with fun & unusual toppings. Easy and close to the Basilica of Santa Croce.
Pasticceria Artigianale Buonamici Fab pastries, sweets & cantucci- very close to Residenza il Carmine apartments.
Basilica di San Miniato al Monte- a beautiful church up on the hill overlooking the city. The view is amazing. Don't miss the monks chanting vespers every evening around 5 pm.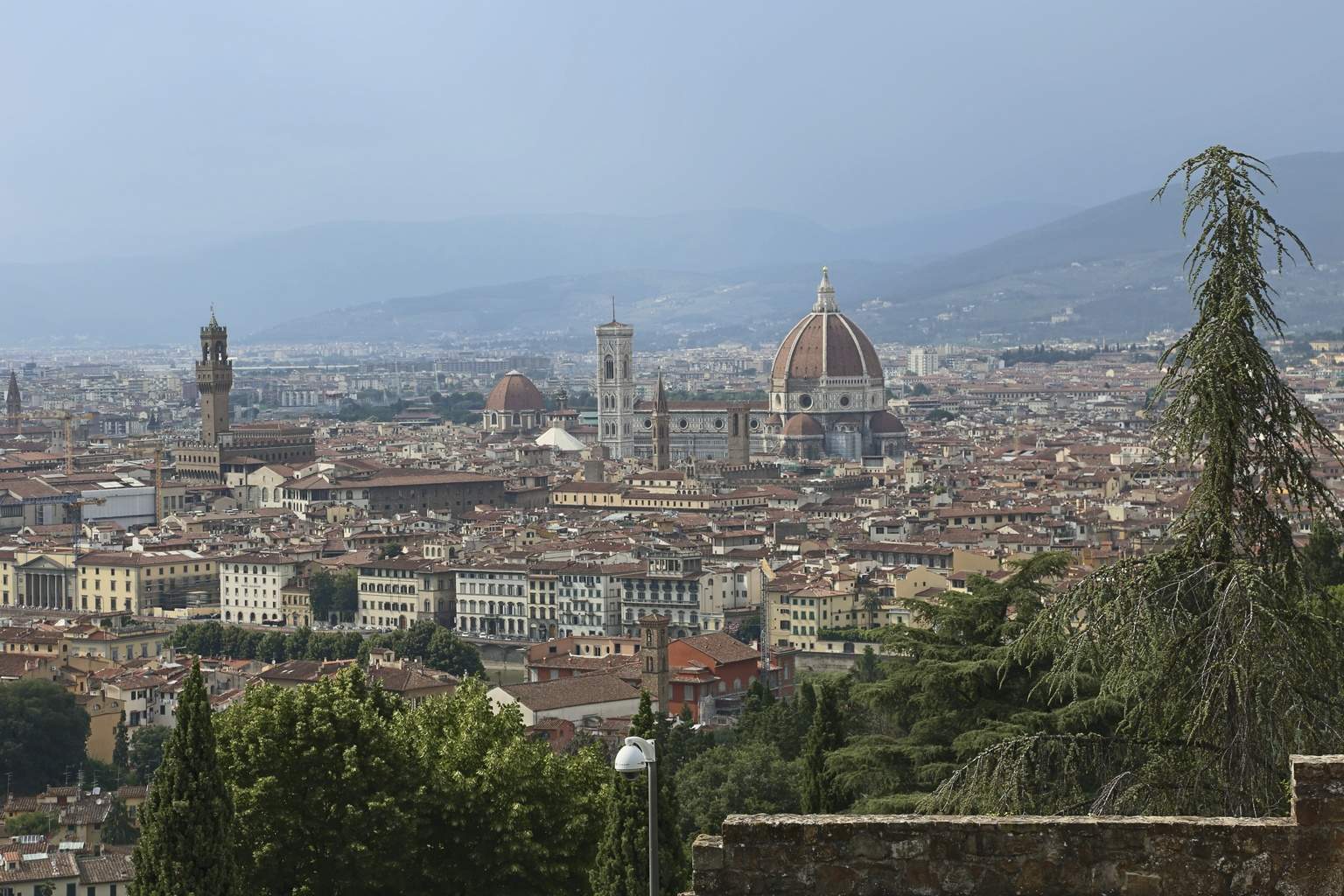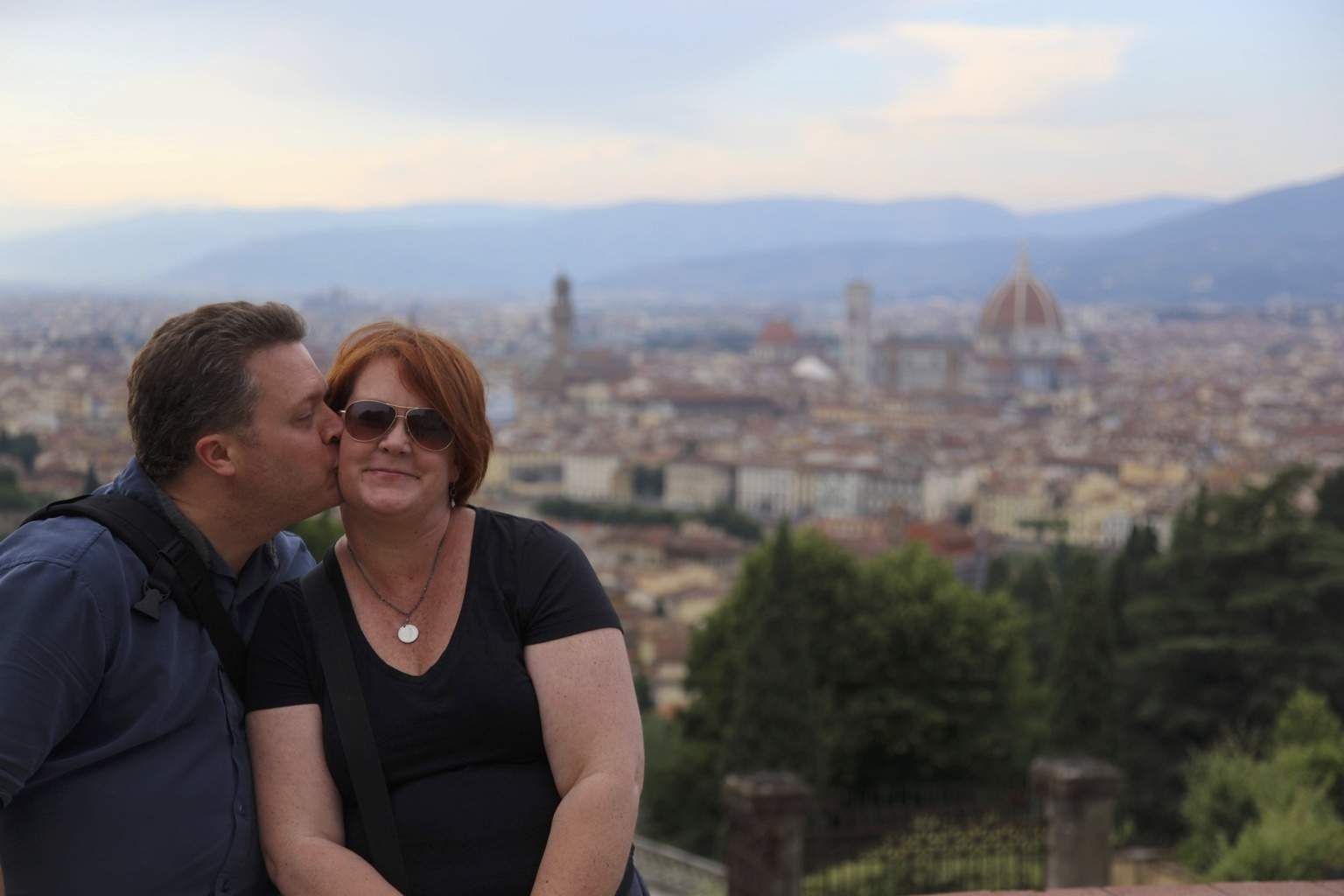 See.
Cathedral of Santa Maria del Fiore
Baptistery & Giotto's bell tower
Basilica di San Miniato al Monte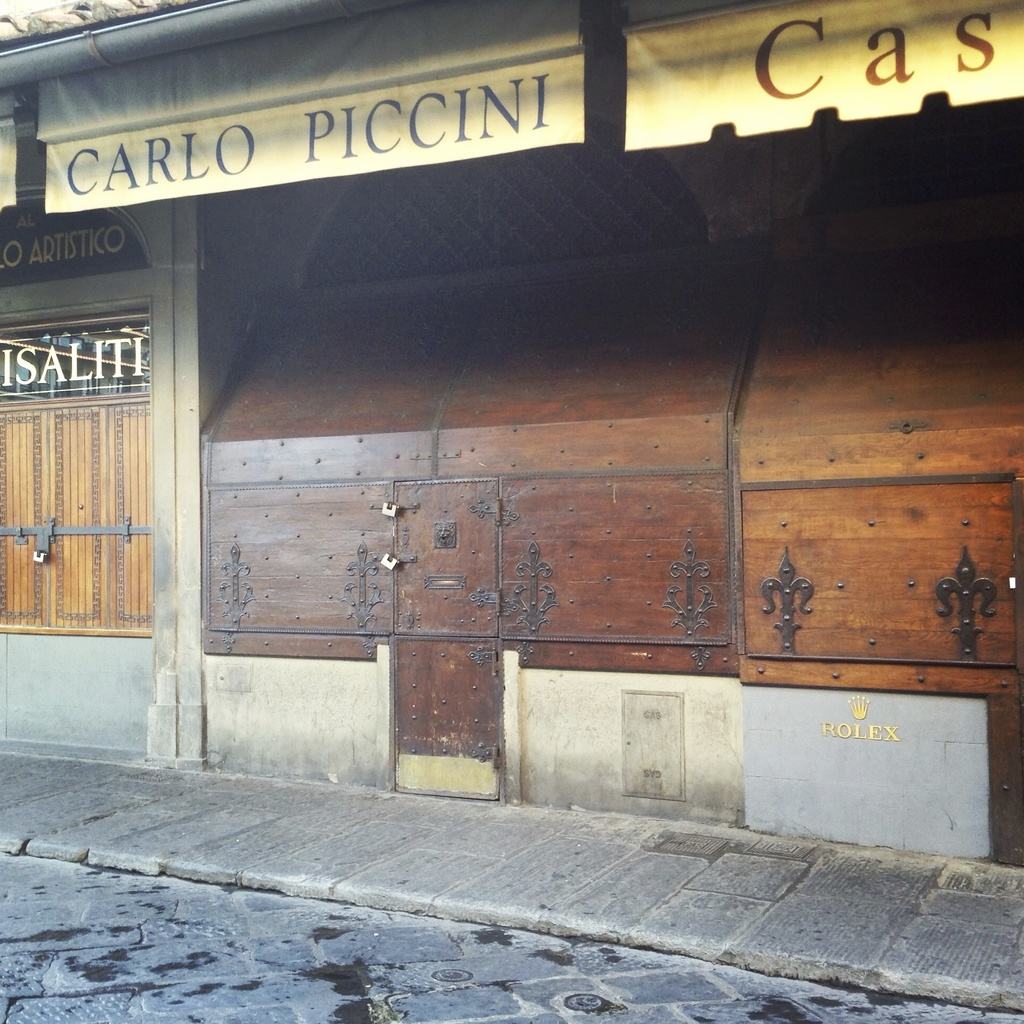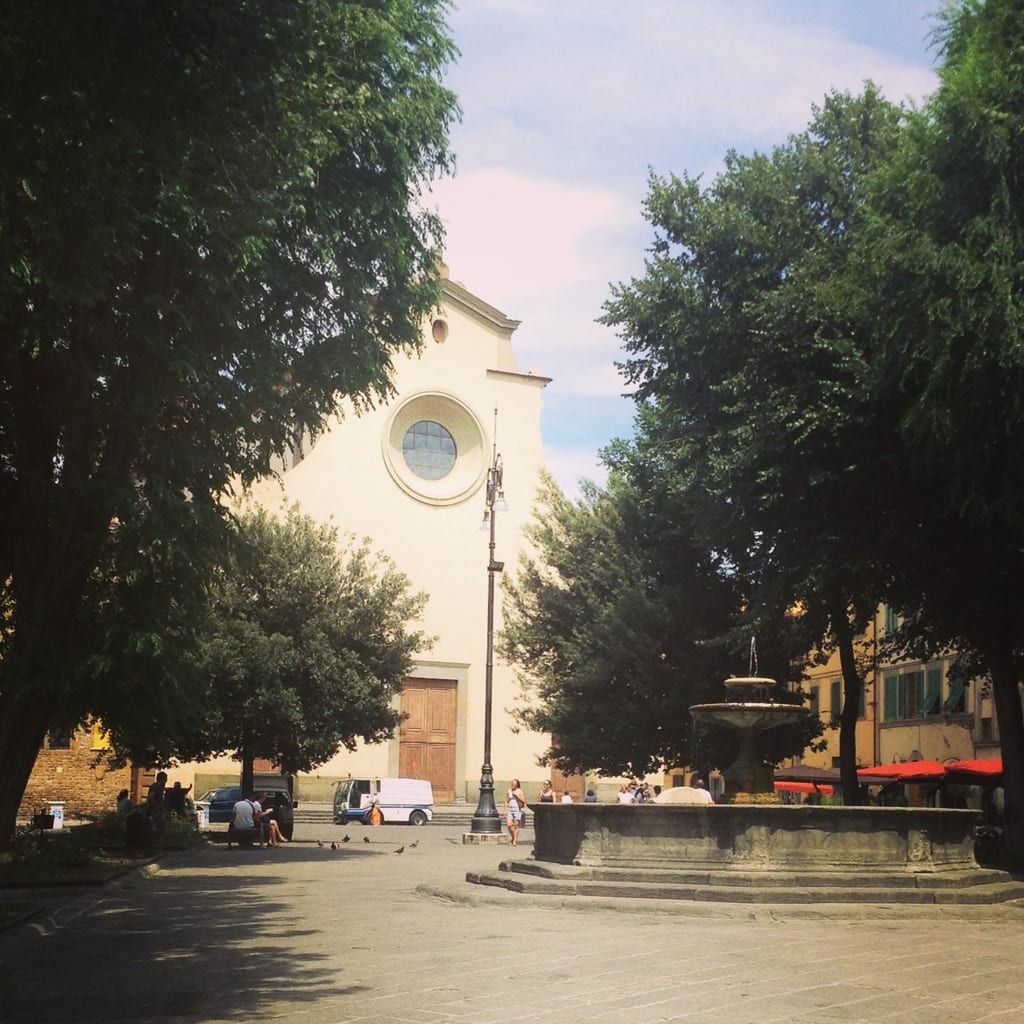 Stay.
We love staying in the Oltrarno neighborhood near Piazza Santo Spirito. Great restaurants, bars & exploring to be had away from the maddening crowd across the river- but close enough to walk everywhere and go to all the major sights.
Residenza Il Carmine (fantastic apartments, perfect for families. We've stayed there several times now and love the Domus apartment for the 4 of us)
Palazzo Guadagni (lovely hotel on Piazza Santo Spirito, ask for one of the family rooms, and don't miss having aperitivo on the loggia overlooking the square)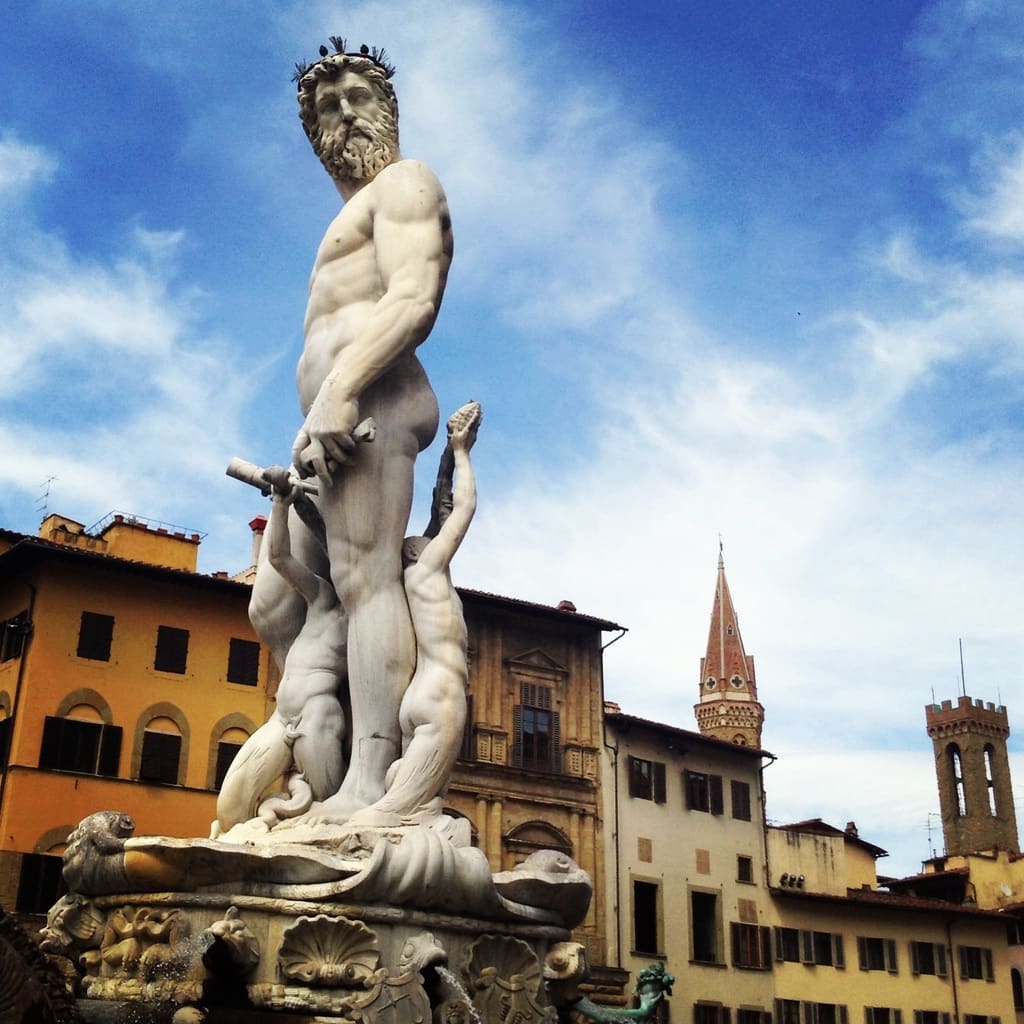 Read.
Mission Florence: Scavenger Hunt
Stone Giant- Michelangelo's David and how he came to be.
Kids Go Europe: Treasure Hunt Florence
Florence & Tuscany with Kids (Travel Guide)
Streetwise Florence Map (Laminated)
Related Posts You'll Love:
Best Italy Themed Gifts for Kids
Headed to Florence? Grab our free mini guide & worksheets below

Pin it for later!